Review Game Rise Of Tomb Raider: the return of the beautiful Lara Croft [ENG/IND]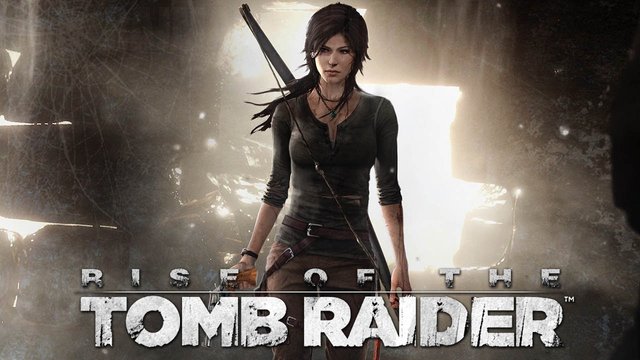 Source
[ENG]
good night the steemians are happy to be back to give reviews about various games I've played right now, tonight I'll give a review of the familiar game that is Rise Of Tomb Raider, who does not know the game series Tomb Raiders with the main character that does not change from year to year is Lara croft, and lara croft itself has a lot in the remake that would make Lara Croft look gorgeous, okay immediately following any review of the game Rise of Tomb Riders.


Source

Source
maybe all the gamers have ever tau series before the Rise Of Tomb Rider is out on the Tomb Rider if I'm not mistaken in the release in 2013 and in 2016 akhr if not my fault Rise Of Tomb Rider released to the public, with the adjustment created by Crystal Dynamics in the Tomb Raider series is apparently makes the game more memorable Tomb Riders quite nice from the previous series. and comes with improved visual quality that can be said to have an increase from the previous series is from, the improvement in some of the gameplay, and additional features that make it complete, and more challenges, with a story that I think deserves to be made into a live action his ( I think it was a film adaptation will be launching in the year 2018). Rise of the Tomb Raider enough to give updates on all sides.
here I will discuss about the story ideas that exist in Rise Of Tomb Riders this, Unlike the first series of Tomb Raider in which the characters look so timid, unlike the series Rise of the Tomb Raider gives the impression of Lara Croft more familiar (perhaps Crystal Dynamics wanted give its beginnings formed the characteristics of Lara Croft). Taking one year after the incident that occurred in Yamatai, Lara croft Lara croft now looks like we know it. here Lara Croft started looking for answers about the ancient civilizations of the past and find a mystery buried deep enough mystery lama.dan which claimed the life of his father is Richard Croft.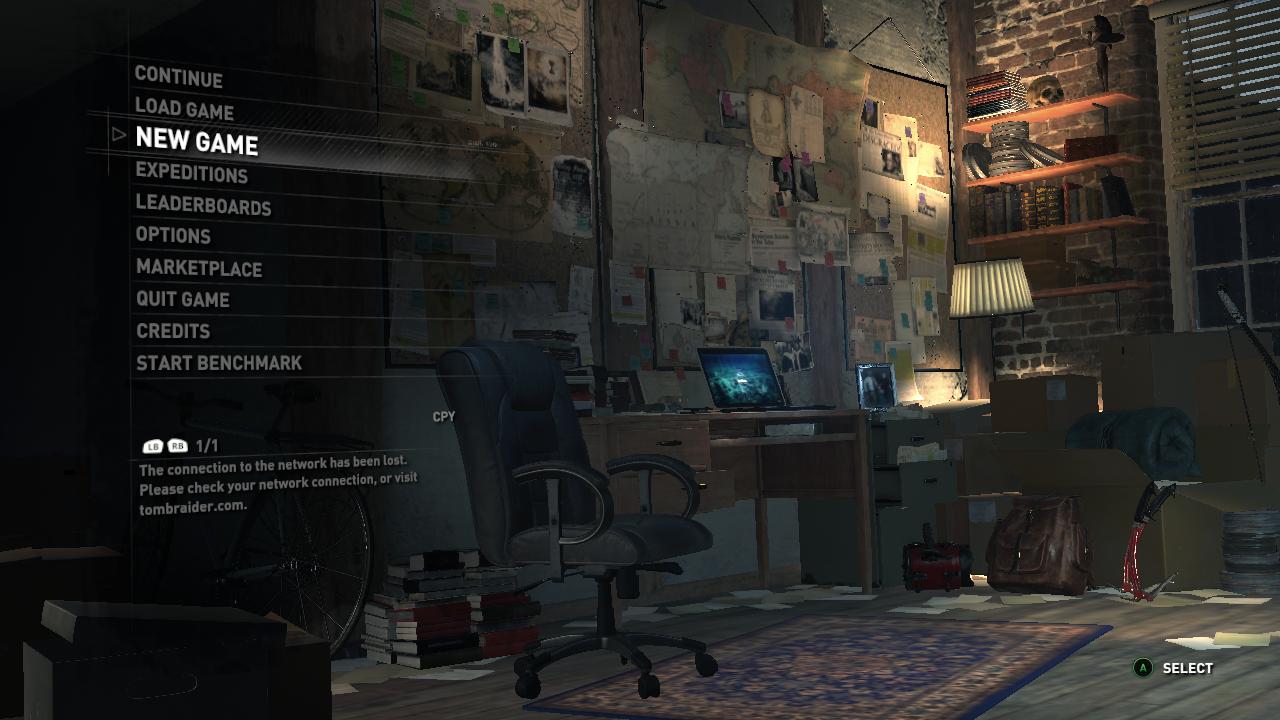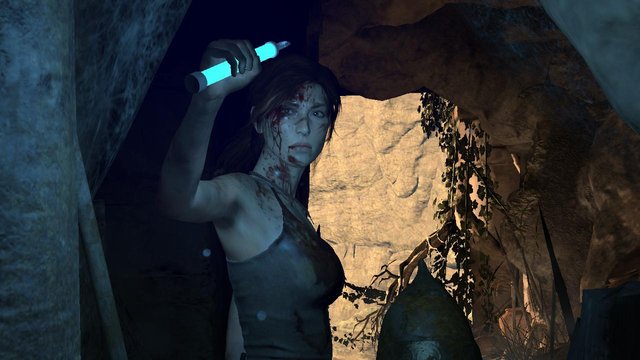 Richard Croft himself is a man obsessed with the legacy of the past is always obsessed with an artifact that he believes can bring people to the source of power for eternal life. Lara Croft decides to pursue the mystery associated with a prophet (on Game mentioned like that) from Constantinople. and here is what I know about the early start to the destination Lara Croft in this game is told Lara Croft pursuing this artifact to two goals, the best solution to the classic problem of man who still continue to occur in all parts of the world such as sickness and death, and the second goal of his is to clear his father's name that could be said Gila or too obsessed. because of his obsession chasing the mystery called "Divine Source".
So for that reason Lara Croft Explore the world, from places with hot weather in Syria to snowy places in Siberia. But the journey is not as easy as imagined because Enemy Lara Croft is a mysterious organization with an elite military force called Trinity, Trinity trying to pursue the same artifact, and at the same time trying to block Lara Croft to achieve its goal. and other purposes Trinity is just a chance for eternal life to create an invincible military force (a common destination for any criminal).
maybe that's all I know with the storyline that is on the Reise Of Tomb Riders (will be in the scene if you play this game), now I will discuss about the visuals given in this Rise Of Tomb Raiders game, my opinion tentan Crystal Dynamics which gives the difference in the previous series was Lara who is better in terms of character or visual to have a display of emotion which is much better in my opinion very charming Lara Croft in Rise of Tomb Riders series this. and a visual that is given even more powerful than the visual environment with real weather effects to visual light that I think has been exceptional.
for gameplay on offer Rise of the Tomb Raider. still the same as the previous Tomb Raider series is an adventure in ancient architecture, it can be said has been a lot of changes in terms of outstanding visual but not on the gameplay that is given.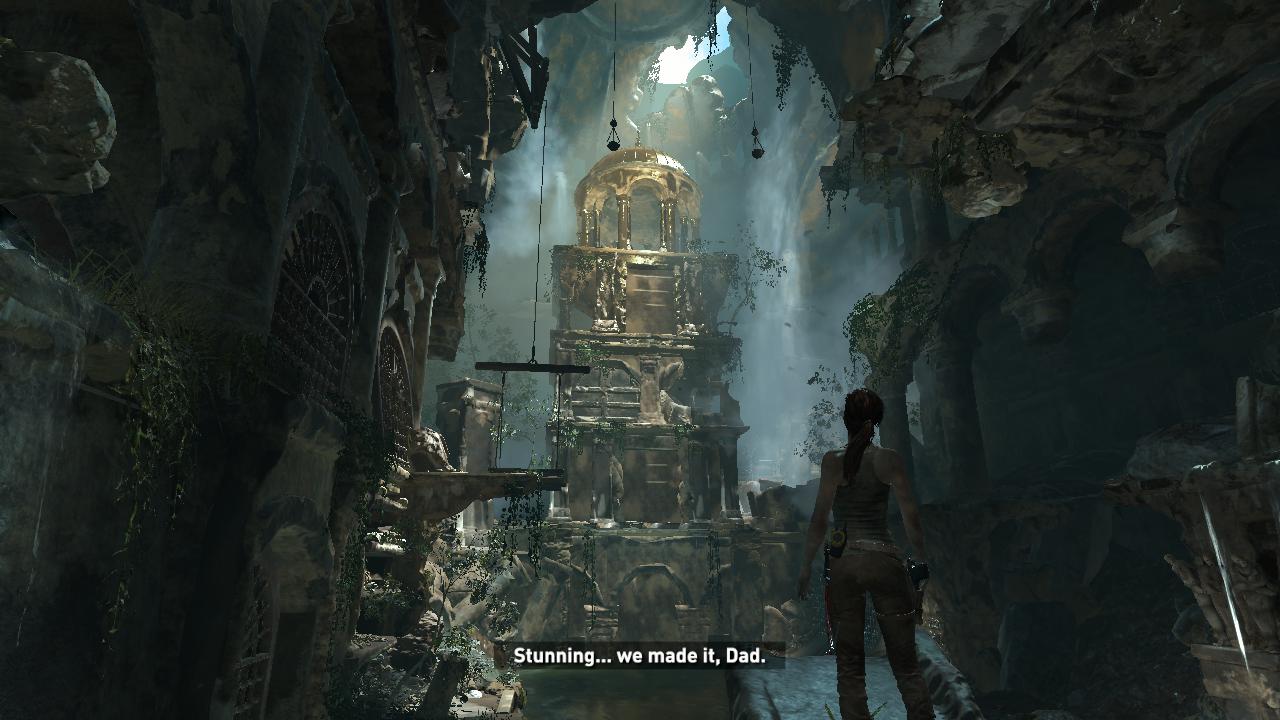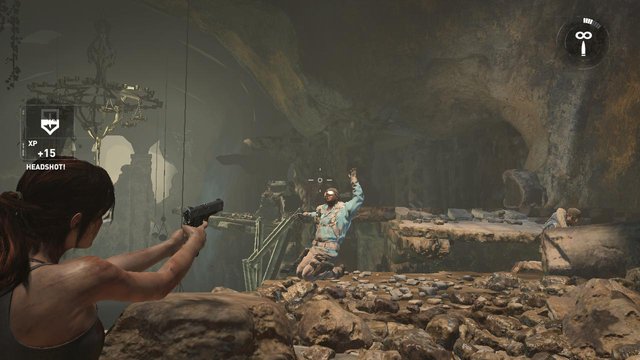 Texture is given at every corner I think is so sharp, with nice light effect. and visual uniqueness contained in this game is a drastic increase from changes in weather effects are now also affecting Lara Croft (freezing danbasah on the hair). we can see also how the clothes look clean in the beginning, until changed as covered by snow on Lara croft. and So is the visual effects on the hair are given. With a technology called "Pure Hair" (in the previous series, pure Effect Hair can be deactivated but not in the series Rise Of The Tomb Riders), as we know these securities makes the hair on Lara Croft so real and perfect for me.
okay now we will discuss the gameplay that is given and what are the new features of this Rise Of Tomb Rider series. at the start of the same action system in the previous series. Lara croft will still be given a few variants of the weapon, which can be used and replace as needed. like a bow of course still the main weapon of Lara Croft, Lara but it also has stealth capabilities that kill far more effective, sediment and kill every enemy who is from the rear. and Lara Also according to my Berik much freedom to choose the method of killing, where stealth will be offered with far less risk.
Enemy in the face by the players also vary with some of them demanding the implementation of the strategy, such as an enemy that comes with a shield. The game brings also the type of play Third Person Shooter already common in various games such as shooting, shelter, and certainly facilitate the play in this game.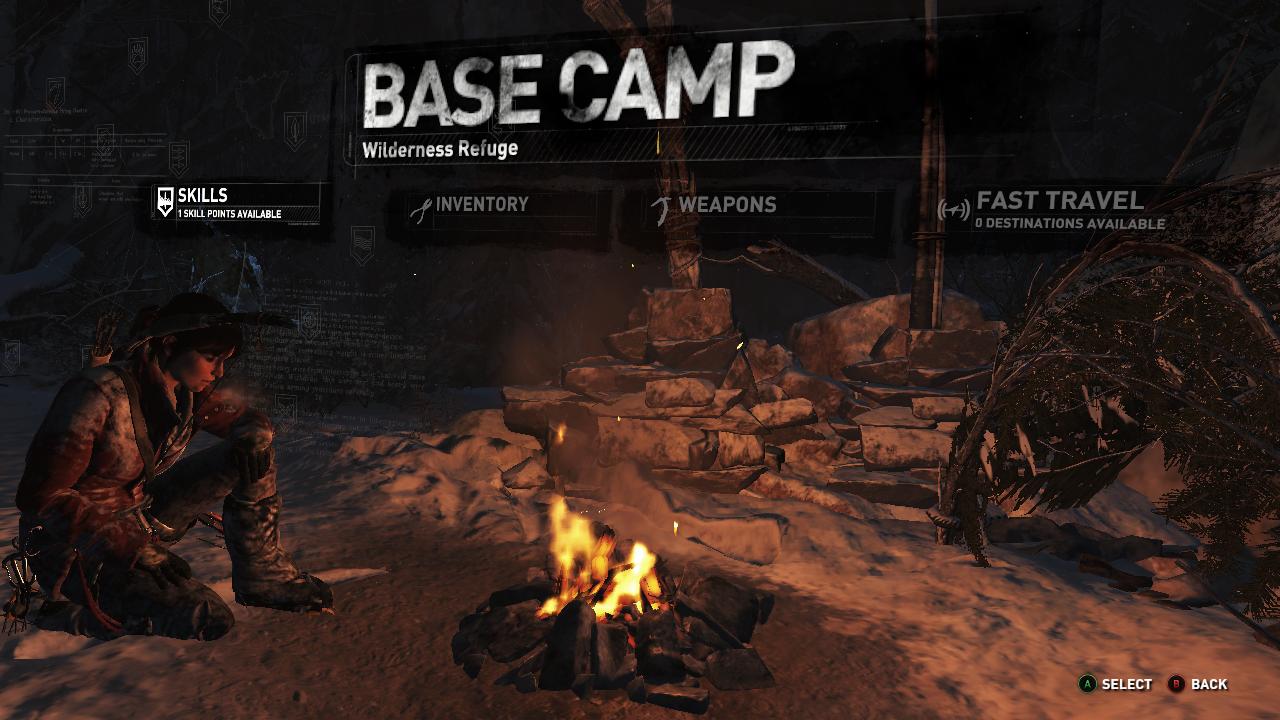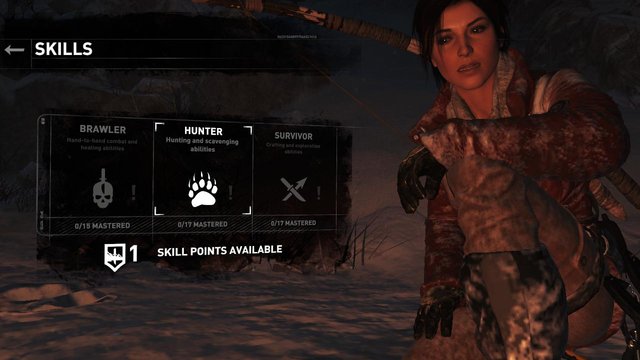 uniqueness that I can be in series was also there exist the previous series of the system is skill and modifkasi equipment, Using bonfire spread also called as checkpoints, and at Checkpoint also we can strengthen Lara Croft with skill and weapons in use. and in this game there is also a side-quests and collect a variety of resources available, the skills section is also divided into three types: Brawler, Hunter, and Survivors who have a different focus capability. like Brawler, giving Lara croft tougher when taking damage (defend and HP), while Hunter, making Lara Croft is more effective as a killer. the Survivor himself focused on survival skills in search of food, of course.
end of reviews
maybe this is all I can review, I give a review with solid and obviously not too long and not too short for readers not too long in my post, to further know the game that I review is good for play in, because I want to provide information which is accurate and I give a review instead of giving walktrought with detailed explanation on each of his gameplay, I hope you guys like my psotingan and keep on follow, upvote and resteem if you like and I hope you guys like what I give, thanks for your attention and the opportunity given to view my post as game information that can provide a reference for gamers, good evening all the steemian see you tomorrow, my greetings @ sharmlock(all screenshots are taken directly when I play this game).
---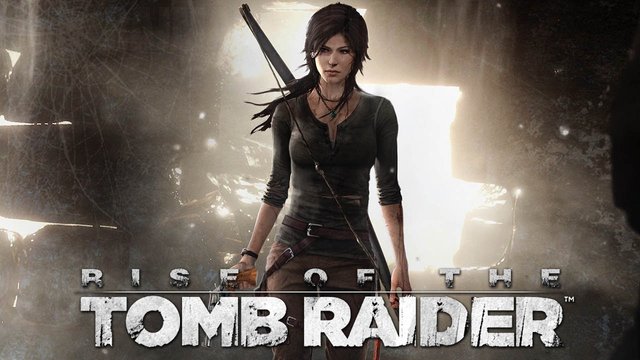 Source
[IND]
selamat malam para steemian senang sekali bisa kembali memberikan ulasan ulasan tentang berbagai game yang pernah saya main kan,malam ini saya akan memberi ulasan tentang game yang sudah tidak asing lagi yaitu Rise Of Tomb Raider,siapa yang tidak mengenal game seri Tomb Raiders dengan karakter utama yang tidak berubah dari tahun ke tahun yaitu Lara croft,dan lara croft sendiri sudah banyak di remake yang pasti membuat Lara Croft tampil menawan,oke langsung saja berikut ulasan tentang game Rise Of Tomb Riders.


Source

Source
mungkin semua para gamers sudah pernah tau seri sebelum Rise Of Tomb Rider ini di keluar kan yaitu Tomb Rider kalau tidak salah saya di keluarkan pada tahun 2013 dan pada tahun 2016 akhr kalau tidak salah saya Rise Of Tomb Rider di rilis ke publik, dengan penyesuaian yang di buat oleh Crystal Dynamics di seri Tomb Raider ini rupanya membuat game Tomb Riders lebih berkesan cukup bagus dari seri sebelumnya. dan hadir dengan peningkatan kualitas visual yang bisa di bilang mendapat peningkatan dari seri sebelumnya yaitu dari, perbaikan di beberapa gameplay, dan penambahan fitur yang membuatnya lengkap, dan lebih banyak tantangan, dengan cerita yang menurut saya memang pantas untuk di buat ke live action nya (kalau tidak salah film yang di adaptasi akan launching di tahun 2018 nanti). Rise of the Tomb Raider cukup memberikan banyak pembaruan di berbagai sisi.
di sini saya akan membahas tentang ide cerita yang ada di Rise Of Tomb Riders ini, Berbeda dengan seri pertama Tomb Raider dimana karakter terlihat begitu penakut,berbeda dengan Seri Rise of the Tomb Raider memberikan kesan Lara Croft yang lebih kita kenal (mungkin Crystal Dynamics ingin memberikan awal mula terbentuk nya karakteristik dari Lara Croft). Mengambil satu tahun setelah insiden yang terjadi di Yamatai, Lara croft kini terlihat seperti Lara croft yang kita kenal. di sini Lara Croft mulai berusaha mencari jawaban tentang peradaban kuno di masa lalu dan menemukan sebuah misteri yang terkubur cukup lama.dan misteri tersebut yang merenggut nyawa ayahnya yaitu Richard Croft.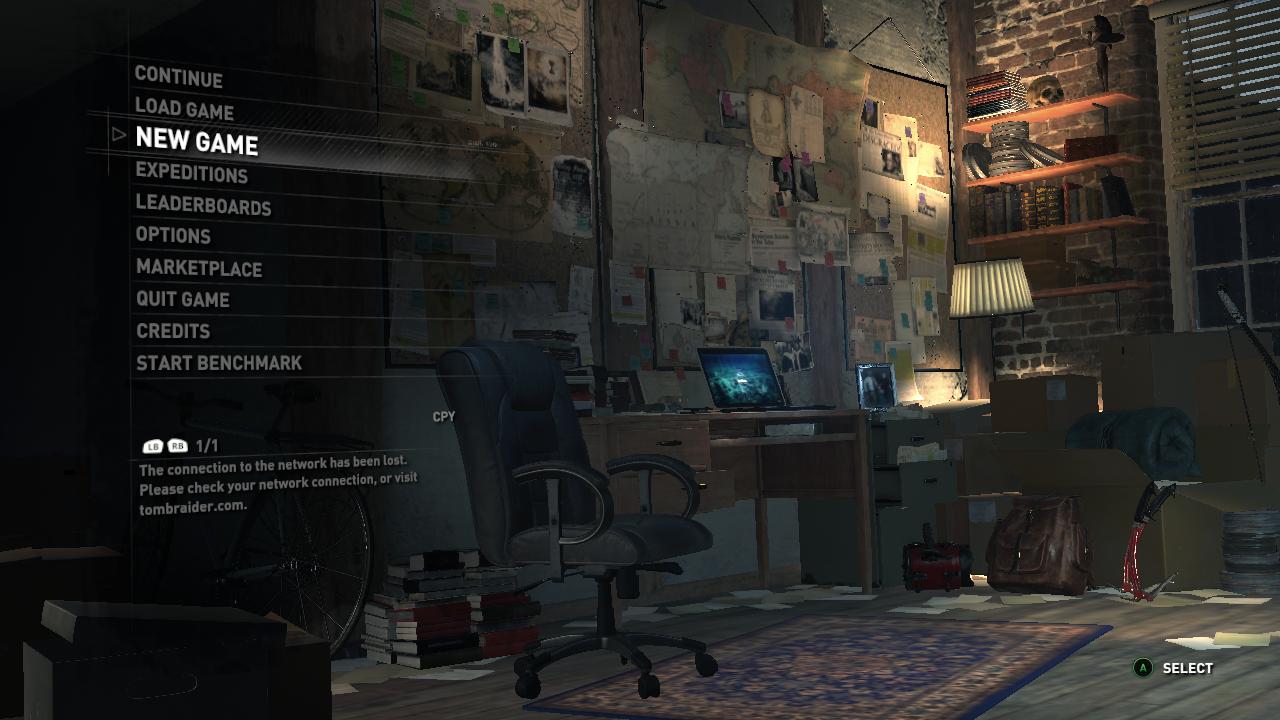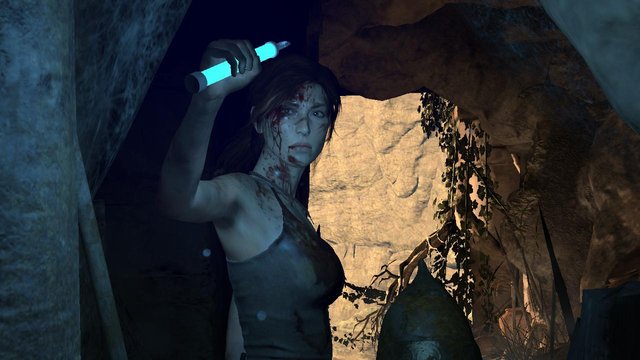 Richard Croft sendiri adalah pria yang terobsesi dengan peninggalan masa lalu selalu terobsesi dengan sebuah artifak yang ia percaya bisa membawa manusia pada sumber kekuatan untuk hidup abadi. Lara Croft memutuskan untuk mengejar misteri yang berhubungan dengan seorang nabi (pada Game di sebutkan seperti itu) dari Konstantinopel. dan di sini lah yang saya ketahui tentang awal mulai tujuan Lara Croft pada game ini di ceritakan Lara Croft mengejar artifak ini untuk dua tujuan yaitu solusi terbaik untuk masalah klasik manusia yang masih terus terjadi di seluruh belahan dunia seperti sakit dan kematian, dan tujuan kedua nya adalah untuk membersihkan nama ayahnya yang sempat di bilang Gila atau terlalu terobsesi. karena obsesinya mengejar misteri yang disebut "Divine Source".
Maka dengan alasan itulah Lara Croft Menjelajahi ke beragai belahan dunia, dari tempat dengan cuaca yang panas di Syria hingga tempat bersalju di Siberia. Namun perjalanan yang di tempuh tidak lah semudah yang di bayangkan karena Musuh Lara Croft di sni adalah Sebuah organisasi misterius dengan memiliki pasukan militer yang elit bernama Trinity, Trinity berusaha mengejar artifak yang sama, dan sekaligus berusaha menghalangi Lara Croft untuk mencapai tujuannya. dan tujuan lain Trinity adalah ingin menggunakan kesempatan untuk hidup abadi untuk membuat pasukan militer yang tak terkalahkan (tujuan yang umum bagi setiap penjahat).
mungkin segitu saja yang saya ketahui dengan alur cerita yang ada pada Reise Of Tomb Riders (akan ada di scene jika kalian bermain game ini),sekarang saya akan membahas tentang visual yang di berikan pada game Rise Of Tomb Raiders ini, pendapat saya tentan Crystal Dynamics yang memberikan perbedaan di seri sebelumnya adalah Lara yang lebih baik dari segi karakter ataupun visual dengan memiliki tampilan emosi yang jauh lebih baik menurut saya sangat menawan Lara Croft pada Seri Rise Of Tomb Riders ini. dan visual yang di berikan pun yang lebih kuat dari visual lingkungan dengan efek cuaca yang nyata sampai visual cahaya yang menurut saya sudah luar biasa.
untuk gameplay yang di tawarkan Rise of the Tomb Raider ini. masih tetap sama seperti seri Tomb Rider sebelumnya yaitu berpetualang di arsitektur kuno,bisa di bilang sudah banyak perubahan di segi visual yang luar biasa tetapi tidak pada gameplay yang di berikan.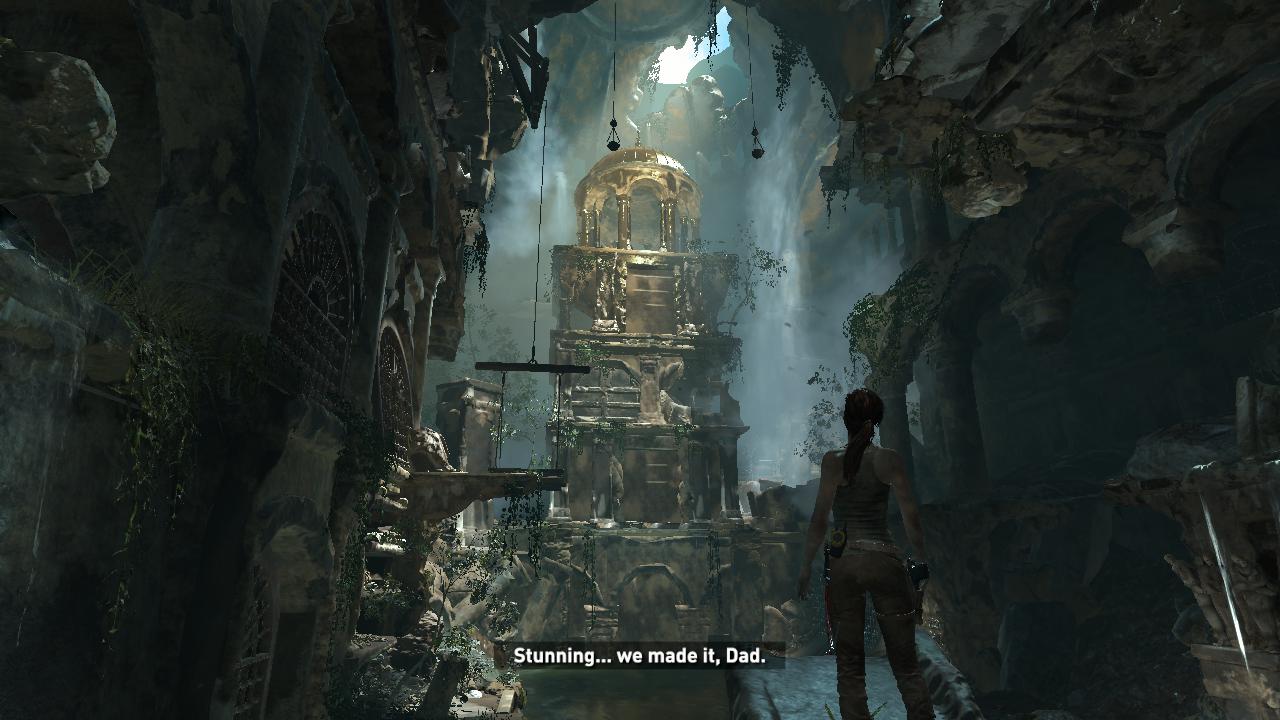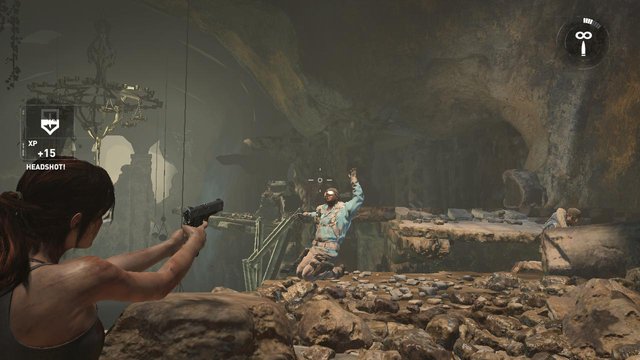 Tekstur yang diberikan di setiap sudut menurut saya sangat begitu tajam, dengan efek cahaya yang bagus. dan keunikan yang terdapat pada visual game ini adalah peningkatan drastis dari perubahan efek cuaca yang kini juga mempengaruhi Lara Croft (kedinginan danbasah pada rambut). kita bisa melihat juga bagaimana pakaiannya yang di awal terlihat bersih, sampai berubah karena tertutupi oleh salju yang turun mengenai Lara croft. dan Begitu juga dengan efek visual pada rambut yang diberikan. Dengan teknologi bernama "Pure Hair"(pada seri sebelumnya,Effect pure Hair bisa di nonaktifkan tetapi tidak pada seri Rise Of Tomb Riders ini), seperti yang kita ketahui Efek tersebut membuat rambut pada Lara Croft begitu nyata dan sempurna bagi saya.
oke sekarang kita akan membicarakan gameplay yang di berikan dan apa saja fitur baru dari seri Rise Of Tomb Rider ini. di mulai dari sistem action yang juga sama pada seri sebelumnya. Lara croft tetap akan diberikan beberapa varian senjata, yang bisa digunakan dan ganti sesuai kebutuhan. seperti busur panah tentu saja masih menjadi senjata utama Lara Croft , selain itu juga Lara memiliki kemampuan stealth agar membunuh jauh lebih efektif, mengendap dan menghabisi setiap musuh yang ada dari belakang. dan Lara Juga menurut saya di berik banyak Kebebasan untuk memilih metode membunuh, dimana stealth akan menawarkan dengan resiko yang jauh lebih sedikit.
Musuh yang di hadapi oleh para pemain juga beragam dengan beberapa di antaranya menuntut implementasi strategi, seperti musuh yang hadir dengan membawa tameng. di game ini membawa juga tipe bermain Third Person Shooter yang sudah umum di berbagai game seperti menembak, berlindung, dan yang pasti mempermudah para bermain di game ini.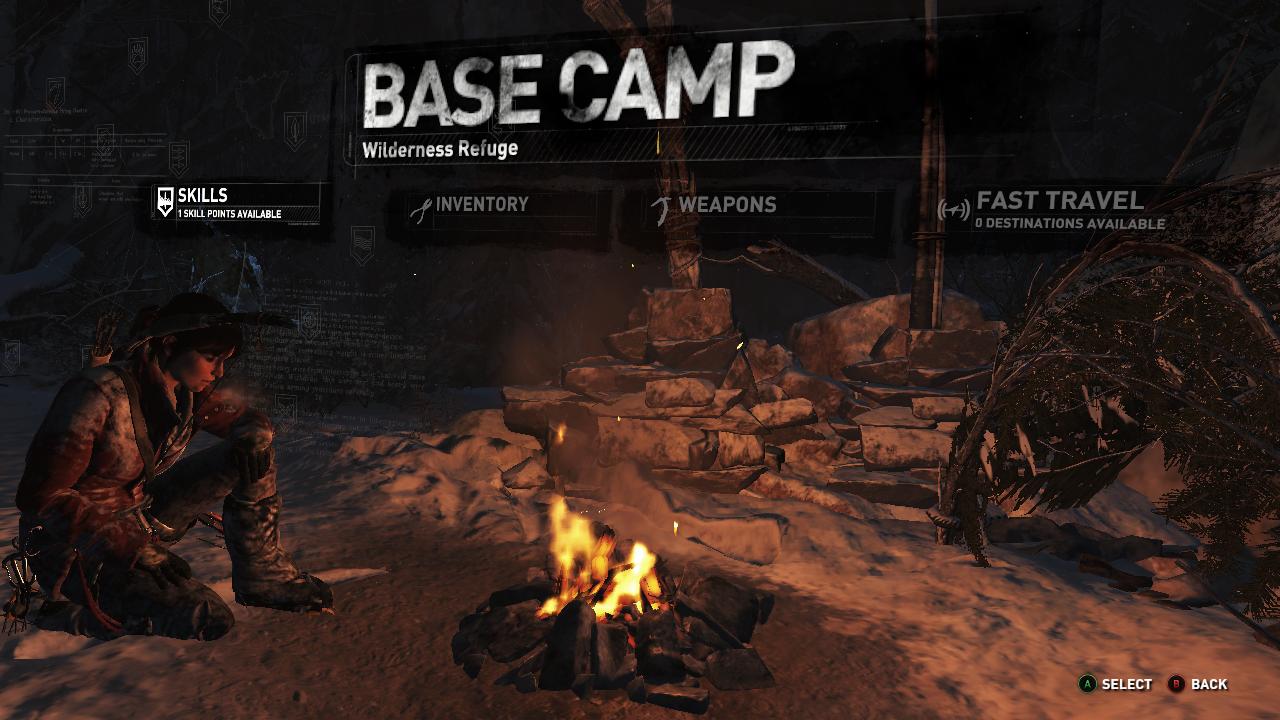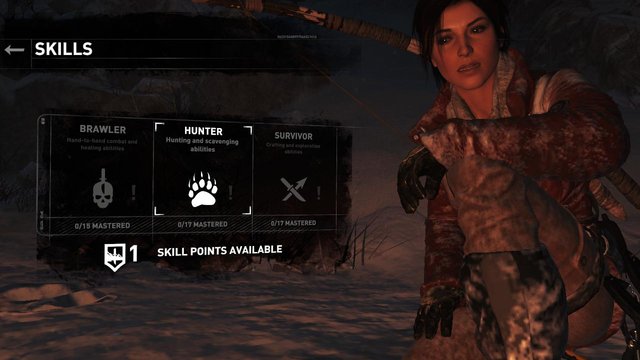 keunikan yang saya dapat di Seri ini juga terdapat ada seri sebelumnya yaitu pada Sistem skill dan modifkasi equipment , Dengan menggunakan api unggun yang tersebar di sebut juga sebagai checkpoint,dan di Checkpoint ini juga kita bisa memperkuat Lara Croft dengan skill dan senjata yang di gunakan. dan di game ini juga terdapat side-quest dan mengumpulkan beragam resource yang ada, pada Bagian skill juga terbagi menjadi tiga tipe yaitu Brawler, Hunter, dan Survivor yang yang memiliki fokus kemampuan yang berbeda. seperti Brawler, memberikan Lara croft lebih tangguh pada saat menerima damage (defend dan HP), sementara Hunter, membuat Lara Croft lebih efektif sebagai pembunuh. untuk Survivor sendiri di fokuskan untuk skill bertahan hidup mencari makanan tentunya.
akhir ulasan
mungkin ini saja yang dapat saya review,saya memberikan ulasan dengan padat dan jelas tidak terlalu panjang dan tidak terlalu pendek agar pembaca tidak terlalu lama pada postingan saya,agar lebih lanjut mengetahui game yang saya review alahkah baiknya agar di mainkan,karena saya ingin memberikan informasi yang akurat dan saya memberikan review bukan memberikan walktrought dengan penjelasan detail di setiap gameplay nya,saya harap kalian suka dengan psotingan saya dan terus follow,upvote dan resteem jika kalian suka dan saya harap kalian suka dengan apa yang saya berikan,terima kasih atas perhatian dan kesempatan yang di berikan untuk melihat postingan saya sebagai informasi game yang dapat memberikan referensi bagi para gamers, selamat malam semua para steemian sampai jumpa besok,salam saya @sharmlock(semua screenshot di ambil langsung pada saat saya bermain game ini).