 Source
[ENG]
hello the steemian gamers this time i want to share my experience playing serial tales game RPG genre, for the RPG fans must be familiar with the game themed Tales, because this game is able to make the lovers of RPG game always waiting for all game series in possession, this game is quite fun to play with many of the characters that have all the Tales game series, maybe the steemians have played the whole Serial Tales, here I will tell you about my game experience titled This Tales, starting with the beginning first i have a PSX until now i am using Laptop to play game. next i start with.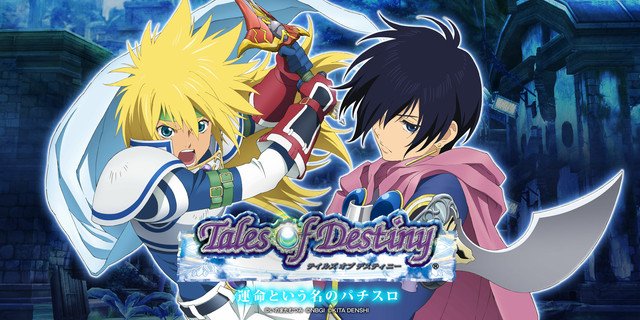 Source
ok i start with the first game i play tales game that is tales of destiny which, early i play this game when i have console PSX, this game become my favorite because in this game not only RPG but good action RPG game, this game memank unique because first play this game the main character can be in motion during battle action, with unique action this game also have interesting story that is with main character named stahn aileron and there are still many characters in this game, and the strange of this game is This sword is the first one we get with the power of the sword, this sword will be during na is brought in every battle action, for the graph itself is pretty good game in its time, with a funny character image with the direction of the camera up this game has its own uniqueness, for those who have never played this game, would definitely want to play once again on the emulator that can now be accessed on l aptop or on the computer we have.
---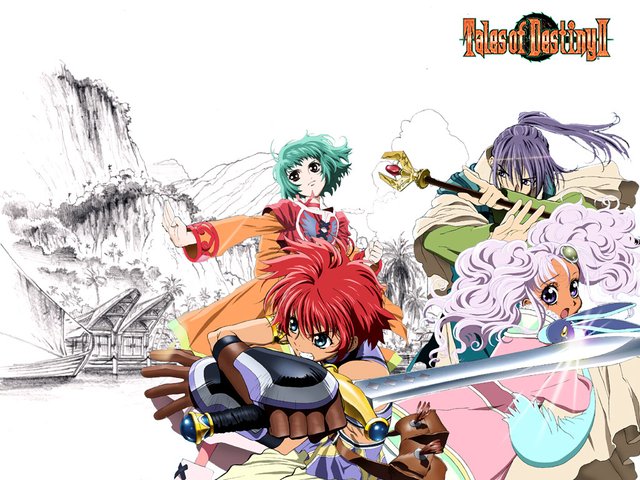 Source
the second I have ever played is the second sequel to the tales of destiny that is tales of destiny 2, the second is not much different from the first but the graphics in this game is quite good with the add 3D effect is very good in his time because this game came out on the console PS2 which already has many changes in each graphics, the second is still using the RPG Action system, it is very clear characteristic of the game in the name of this tales use the system, in this second series also game already d give story with backsound character so game like we watch anime, my experience this play story which give little different from first one, tp still relate to story in first series, in this game main character named kyle dunamis, in this series also the characters that are given quite a lot, same as the series before him, so the selection of character disni very helpful to fight very strong enemy (also need strategy berm ain game classmate RPG)
---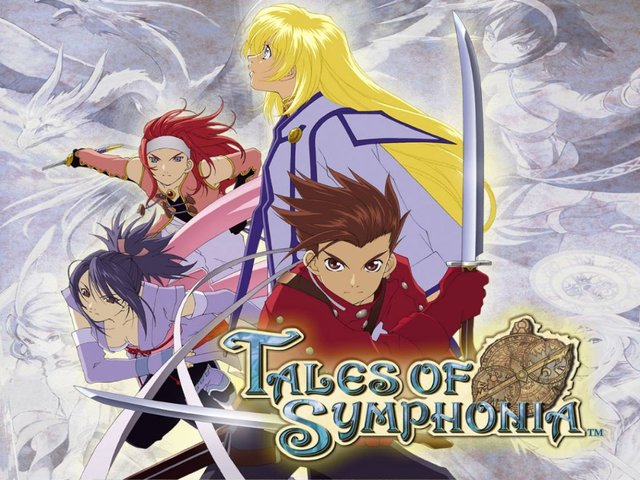 Source
maybe in the game that 1 can already spoil the eyes of the players because the graphs that have been given is better than ever because at that time this game is in the level of 3D effect enhancement, this game I play also to the end because it is also one of the series tales I am favorite because this game is very good in terms of gamplay because the camera battle can already wide angle, tp story is given by this game is far from the series before his story in because this game is made for one story only, here we also have can see clearly the appearance and movement of the characters, this game also has a system side mission that would be more interesting if in play, as long as I play this game, a lot of changes made by namco company that changes in the skill level of the characters and the level of upgrading weapons in this game is very good, the story of this game originated from a school in a remote village where the stature Lloyd Irving, here we can already guess the task of the main character is to protect the world's savior named Colette Brunel, and here the other characters are not as much in the series before him, maybe because many of them become confused gamers.game is also out in some other console that is gamecube and convert to PS2, which I know also this game until convert to PS3 because many fans who want to play back the serial.
---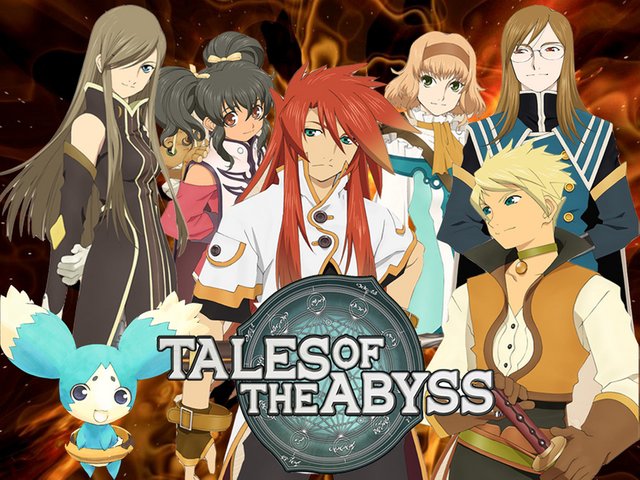 Source
again this tales series of memories stole the attention of many lovers of action RPG in because many changes that occur also in this game series maybe here i tell a little about this game because i also just play this game back in my emulator, in this series game many making changes like graphics more real with the anime that is served as we are watching anime in this game tell about Luke the main character in this game. was the only child of a noble family in the kingdom named Kimlasca-Lanvaldear. After the kidnapping incident, all his childhood memories will be erased, causing him to lose his memories when he was young. The main character has many special skills, so when the battle game is very good on his skill effect and the character shape is very good no wonder if many fans this game wants to take this game back, lost no mistake this game also issued anime with episode that is not much in because many fans who like this game.
---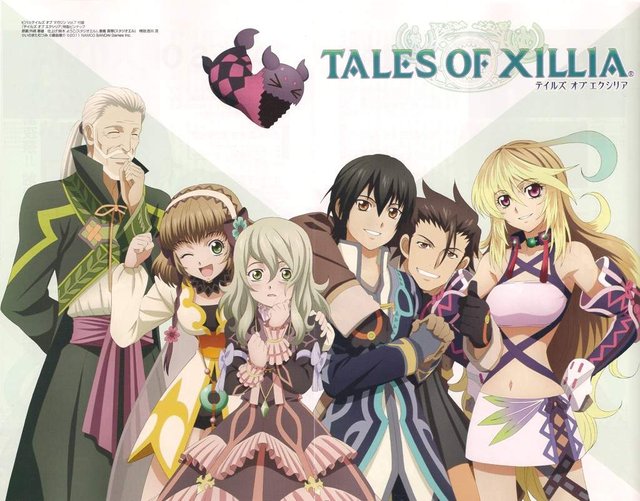 Source
After a vacuum long enough, Namco Bandai's decision to do the translation for the latest series released in Japan in 2011 (because not all I play other series of tales game) Tales of Xillia is certainly a very awaited decision by the fans of the RPG Action around the world. this game is already in the console Playstation 3, As the gamers who from the past until now played the series tales game together since the first Playstation first and develop another unique with a different story with the Tales of Abyss, Tales of Xillia this is the answer to the fans who had waited long enough to play the tales series. Unlike the previous Tales series that often spins on a single character of the protagonist, Tales of Xillia gives a two-character story as Jude Mathis, a student (I forget what he learned to become) and a female warrior named Milla Maxwell, who calls himself Maxwell master all the spirits in the Tales of Xillia and certainly also the skill in this game is already using a linked system to provide a great combo for the enemy, so this game is very rekomended for those who still have a PS3.
---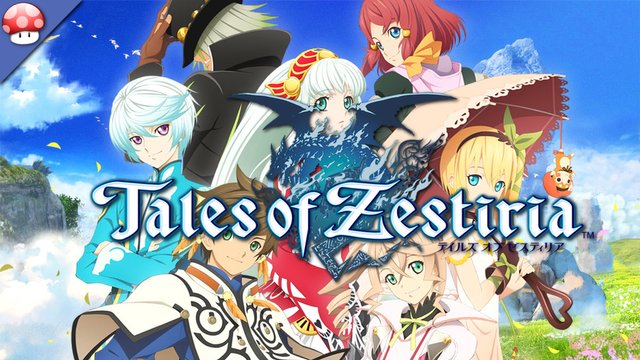 Source
almost at the end of our story about the game serial tales, namely Tales Of Zesteria, the game that I've saved this, is quite perfect from the series before it (it does not stop namco memmbuat so better than before it) in this series of games already exist changes in the skill system in because the main character can turn into several elements such as fire and water with the help of seraphm (like a fairy for me), this game also has many new features that can change the appearance of our characters with various costum in the guarantee will not be bored to play this game, this game I play in the year 2016 early in because I just have back PS3, in because I have damaged this game tells about the journey Sorey, a young man with a mysterious background. As a child, he was discovered by a herd of Seraphim, a mystical creature capable of influencing a world called Glenwood. Due to the decline of relationship and harmony between man and Seraph, in that time man can no longer see Seraph's real form even though they stand in front of humans.
---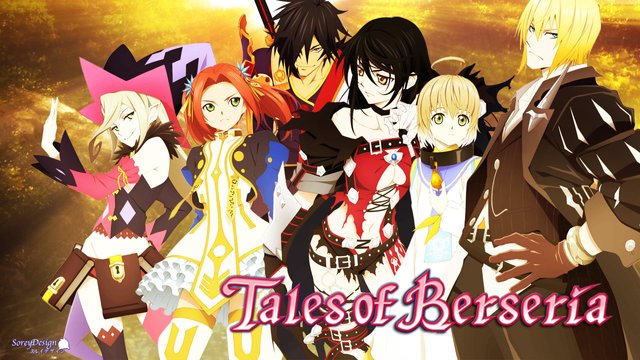 Source
( still in play stage there will be review and walktrought this game keep follow me )
maybe there is a shortage in my post in because forgot I apologize, this I made based on my experience and no picture of gameplay in this cause to remind us again will serial Tales Source
[IND]
halo para steemian gamers kali ini saya ingin berbagi pengalaman saya bermain game serial tales yang bergenre RPG,bagi para pengemar RPG pasti sudah tidak asing lagi dengan game yang bertemakan Tales tersebut,karena game ini mampu membuat para pecinta game RPG selalu menantikan semua serial game yang di miliki,game ini cukup menyenangkan untuk di mainkan dengan banyak nya karakter yang di miliki semua serial game Tales,mungkin para steemian pernah memainkan seluruh Serial Tales,di sini saya akan menceritakan tentang pengalaman saya bermain game yang berjudul Tales ini,di mulai dengan awal mula saya memiliki PSX sampai saat ini saya memakai Laptop untuk bermain game.berikut saya awali dengan.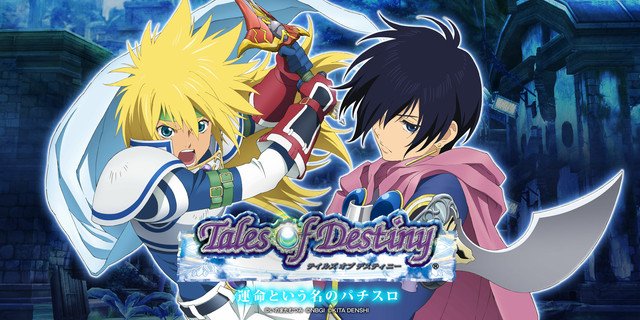 Source
ok saya awali dengan pertaman sekali saya bermain game tales yaitu tales of destiny yang,awal saya main game ini pada saat saya memiliki console PSX,game ini menjadi favorite saya karena di game ini bukan hanya RPG melainkan game RPG action yang bagus, game ini memank unik karena pertama bermain game ini karakter utama bisa di gerakan pada saat battle action,dengan action yang unik game ini juga memiliki kisah yang menarik yaitu dengan karakter utama bernama stahn aileron dan masih banyak sekali karakter di game ini,dan yang aneh dari game ini adalah pedang yang berbicara, pedang ini lah yang pertama sekali kita dapatkan dengan kekuatan pedang tersebut,pedang ini akan selama na di bawa pada setiap battle action,untuk grafik sendiri game ini cukup lumayan pada masa nya,dengan gambar karakter yang lucu dengan arah kamera ke atas game ini memiliki keunikan sendiri,bagi yang sudah pernah bermain game ini,pasti bakal ingin bermain sekali lagi pada emulator yang sekarang bisa di akses pada laptop atau pada komputer yang kita miliki
---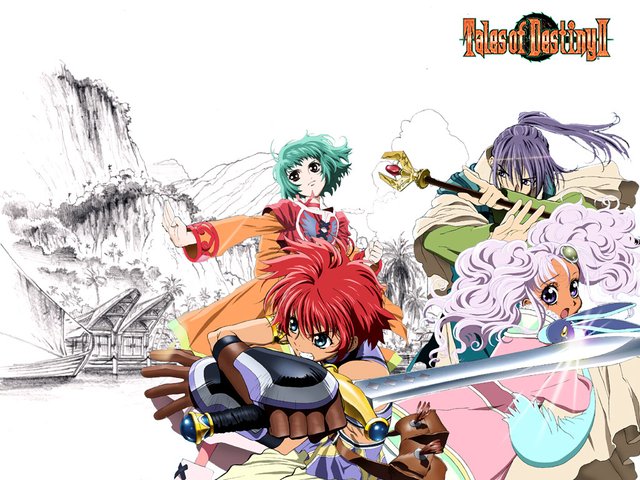 Source
yang kedua yang pernah saya mainkan adalah sekuel yang ke dua dari tales of destiny yaitu tales of destiny 2,yang ke dua ini tidak jauh beda dari yang pertama namun grafik di game ini sudah cukup baik dengan di tambahkan effect 3D yang sangat baik pada masa nya karena game ini keluar di consol PS2 yang sudah memiliki banyak perubahan di setiap grafik nya,yang ke dua ini masih memakai sistem RPG Action,memang sudah sangat jelas ciri khas dari game yang di namakan tales ini memakai sistem tersebut,pada seri ke dua ini juga game sudah d berikan cerita dengan backsound karakter jadi game seperti kita menonton anime,pengalaman saya bermain ini cerita yang di berikan sedikit berbeda dengan yang pertama,tp masih berhubungan dengan cerita di seri pertama,di game ini karakter utama bernama kyle dunamis,di seri ini juga karakter yang di berikan cukup banyak,sama seperti seri sebelum nya,jadi pemilihan karakter disni sangat membantuk untuk melawan musuh yang sangat kuat ( perlu juga strategi untuk bermain game sekelas RPG)
---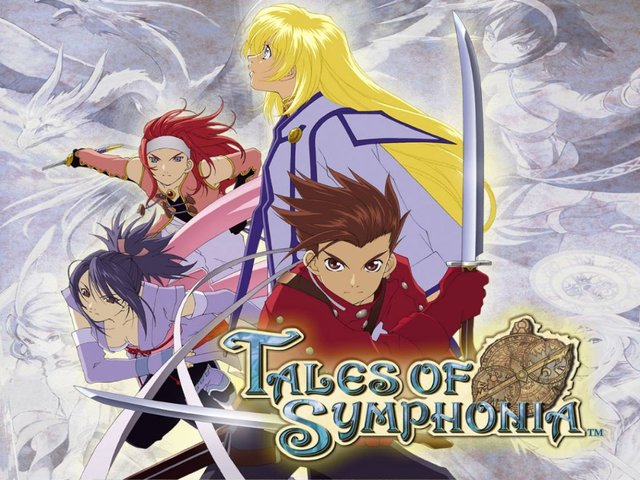 Source
mungkin di game yang 1 sudah bisa memanjakan mata para pemain karena grafik yang di berikan sudah lebih bagus dari sebelumnya karena pada masa itu game ini sudah berada di tingkat penyempurnaan effect 3D, game ini saya mainkan juga hingga akhir karena ini juga salah satu seri tales yang saya favorit karena game ini sudah sangat baik pada segi gamplay karena kamera pertarungan sudah bisa wide angle,tp cerita yang di berikan oleh game ini jauh dari cerita seri sebelum nya di karenakan game ini memang di buat untuk satu cerita saja,di sini kita juga sudah bisa melihat dengan jelas tampilan dan gerakan pada karakter,game ini juga punya system side mission yang pasti akan lebih menarik jika di mainkan,selama saya bermain game ini,banyak sekali perubahan yang di buat oleh perusahaan namco yaitu perubahan yang berada di tingkat skill para karakter dan tingkat mengupgrade senjata di game ini sudah sangat baik,cerita dari game ini berawal dari sekolah yang berada di desa terpencil di mana karakter utama yang bernama Lloyd Irving,di sini kita sudah bisa menebak tugas karakter utama adalah melindungi penyelamat dunia yang bernama Colette Brunel,dan di sini karakter lain tidak sebanyak di seri sebelum nya,mngkin karena banyak nya jadi para gamers bingung.game ini juga keluar di beberapa console lainnya yaitu gamecube dan di convert ke PS2,yang saya ketahui juga game ini sampai di konvert ke PS3 karena banyak fans yang ingin memainkan kembali serial tersebut.
---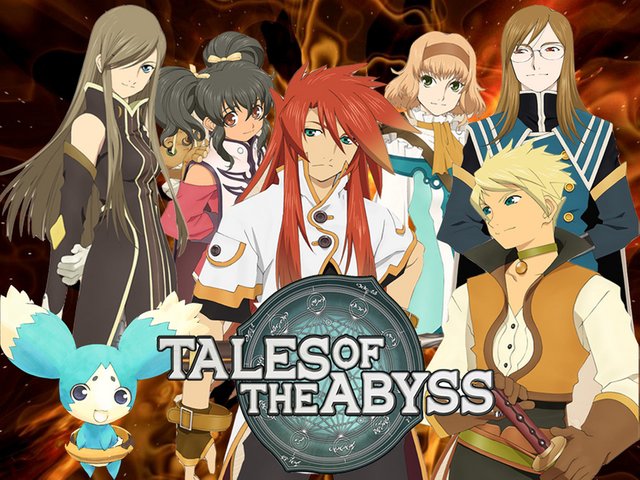 Source
lagi lagi seri tales ini memank mencuri banyak perhatian para pecinta RPG action di karenakan banyak perubahan yang terjadi juga pada serial game ini mungkin di sini saya bercerita sedikit tentang game ini karena saya juga baru memainkan kembali game ini di emulator saya,di serial ini game banyak membuat perubahan seperti grafik semakin nyata dengan berbalu anime yang di sajikan seperti kita sedang menonton anime di game ini berceritakan tentang Luke karakter utama di game ini. merupakan anak tunggal dari keluarga bangsawan di kerajaan yang bernama Kimlasca-Lanvaldear. Setelah kejadian penculikan, semua kenangan masa kecilnya akan terhapus, menyebabkan dia kehilangan kenangan pada waktu kecil.pada karakter utama memiliki banyak skill khusus,jadi pada saat battle game ini sangat baik pada effect skill nya dan bentuk karakter pun sangat bagus tidak heran kalau banyak pengemar game ini ingin memaikan game ini kembali,kalah tidak salah game ini juga mengeluarkan anime dengan episode yang tidak banyak di karenakan banyak fans yang menyukai game ini.
---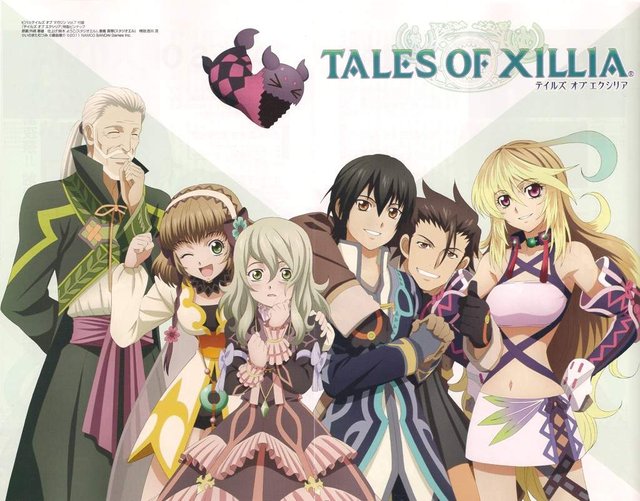 Source
Setelah vakum cukup lama, keputusan Namco Bandai untuk melakukan proses translasi untuk sang seri yang dirilis di Jepang pada tahun 2011 (karena tidak semua saya mainkan game series tales lainnya) Tales of Xillia tentu saja menjadi keputusan yang sangat dinanti oleh para penggemar RPG Action tersebut di seluruh dunia. game ini sudah ada di console Playstation 3,Sebagai gamer yang yang dari dulu hingga sekarang memainkan game series tales tersebut bersama sejak Playstation pertama dulu dan mengembangkan lain yang unik dengan cerita yang berbeda dengan di Tales of Abyss, Tales of Xillia ini adalah jawaban untuk fans yang sudah menunggu cukup lama untuk memainkan seri tales tersebut. Berbeda dengan seri Tales sebelumnya yang seringkali berputar pada satu karakter protagonis, Tales of Xillia memberikan cerita dua karakter sebagai yaitu Jude Mathis, seorang pelajar (saya lupa dia belajar menjadi apa) dan seorang pejuang wanita yang bernama Milla Maxwell, yang menyebut dirinya sebagai Maxwell yang menguasai semua spirit di Tales of Xillia dan yang pasti juga skill di game ini sudah memakai sistem linked untuk memberikan kombo yang besar untuk musuh,jadi game ini sangat rekomended bagi yang masih memiliki PS3.
---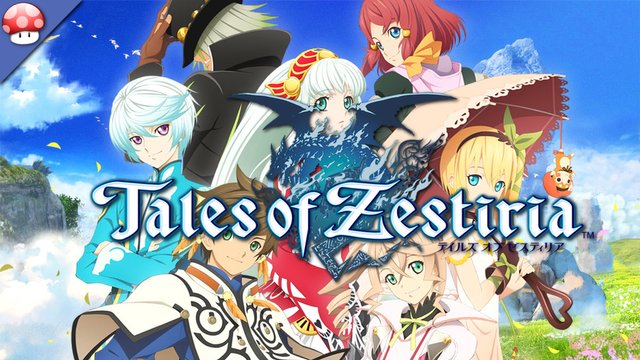 Source
hampir di ujung cerita kita mengenai game serial tales,yaitu Tales Of Zesteria,game yang pernah saya tamatkan ini,sudah cukup sempurna dari seri sebelum nya (memang tidak ada hentinya namco memmbuat grafik jadi lebih baik dari sebelum nya) di seri ini game sudah ada perubahan di sistem skill di karenakan karakter utama bisa berubah menjadi beberapa element seperti api dan air dengan bantuan seraphm (seperti peri bagi saya), game ini juga banyak memiliki fitur baru yaitu bisa berubah penampilan karakter kita dengan berbagai costum yang ada di jamin tidak akan bosan untuk memaikan game ini,game ini saya mainkan di tahun 2016 awal di karenakan saya baru memiliki kembali PS3,di karenakan punya saya dulu rusak game ini menceritakan tentang perjalanan Sorey, anak muda dengan latar belakang misterius. Ketika kecil, ia ditemukan oleh kawanan kaum Seraphim, makhluk berkekuatan mistis yang mampu memengaruhi dunia bernama Glenwood. Akibat menurunnya hubungan dan keharmonisan antara manusia dengan Seraph, pada zaman itu manusia sudah tidak bisa lagi melihat wujud nyata Seraph meskipun mereka berdiri di depan manusia
---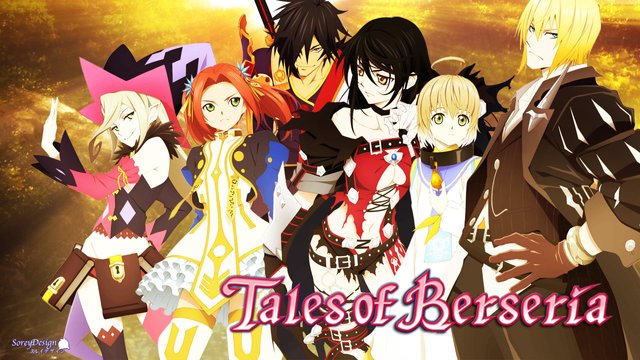 Source
( masih dalam tahap bermain akan ada review dan walktrought game ini terus follow saya )
mungkin ada kekurangan pada postingan saya di karenakan lupa ,ini saya buat bedasarkan pengalam saya dan tidak ada gambar gameplay di karenakan ini untuk mengigatkan kita kembali akan serial Tales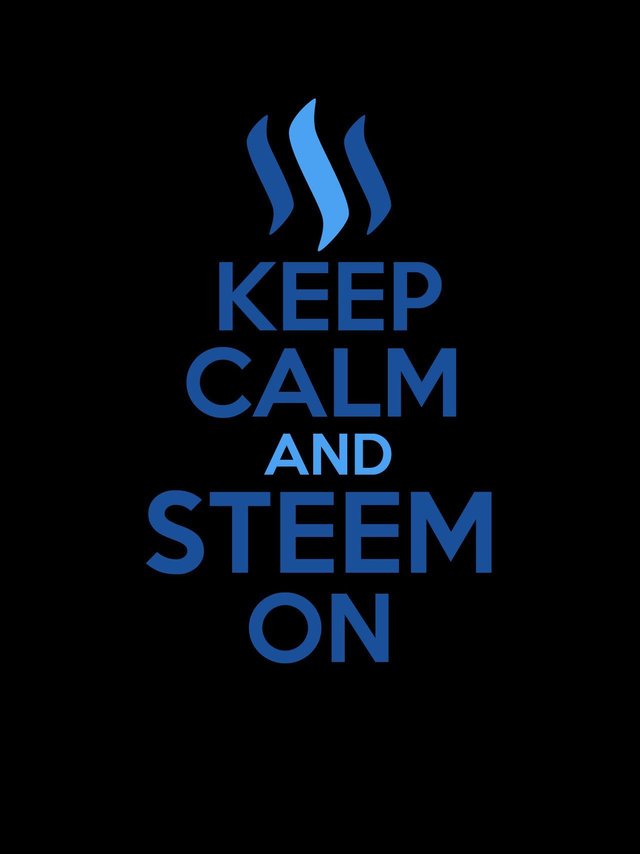 don't forget Upvote Me and follow me