Selamat siang sahabat Steemian, hari ini aku ingin kembali berbagi cerita tentang anak bungsuku Meta Sapphira yang baru berumur 3 tahun. Di keluargaku Meta Sapphira adalah anak yang paling imut, paling lucu dan paling mudah dijadikan foto model pribadiku. Jika aku ingin memotretnya, Meta Sapphira selalu siap untuk difoto olehku, dia tidak pernah menolak untuk diambil gambarnya berbeda dengan kakak-kakaknya yang tidak selalu mau difoto.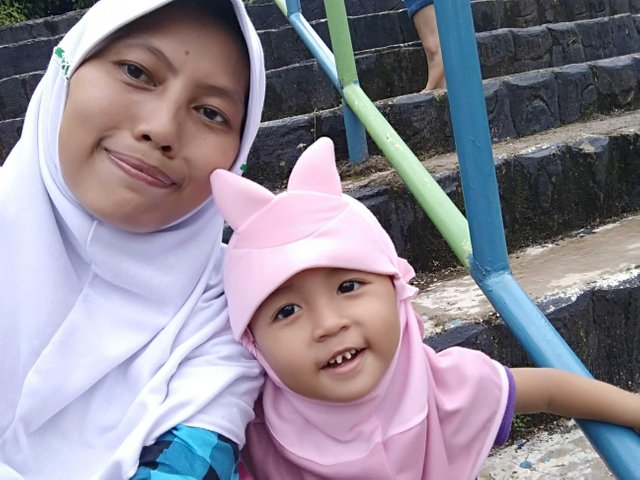 Tidak pernah ada kata bosan bagiku ketika sedang memotret anak bungsuku Meta Sapphira. Selalu saja ada gaya baru, pose baru dan tingkah lakunya yang lucu dan menggemaskan. Berikut ini adalah beberapa foto Meta Sapphira ketika berada di Fishing Valley Water Park, Bogor, propinsi Jawa Barat, Indonesia :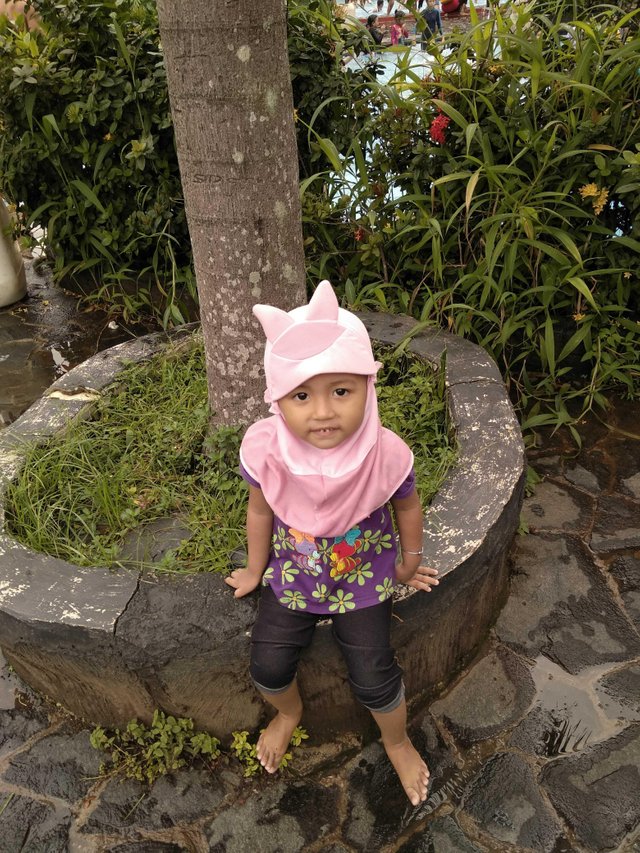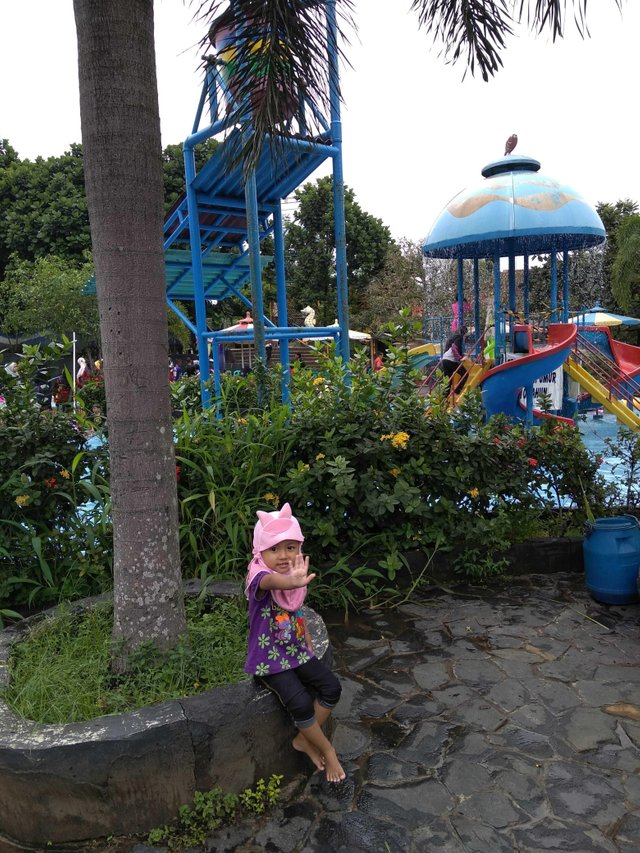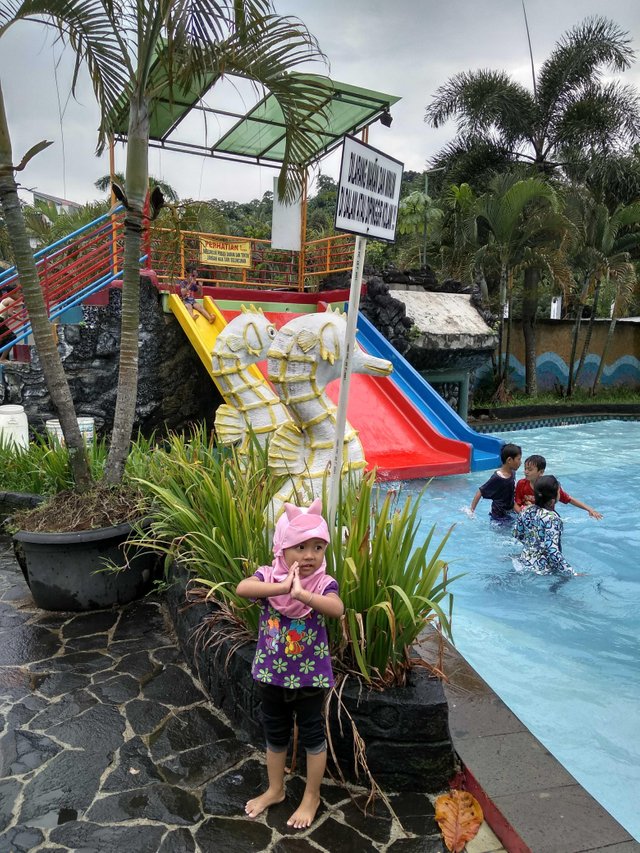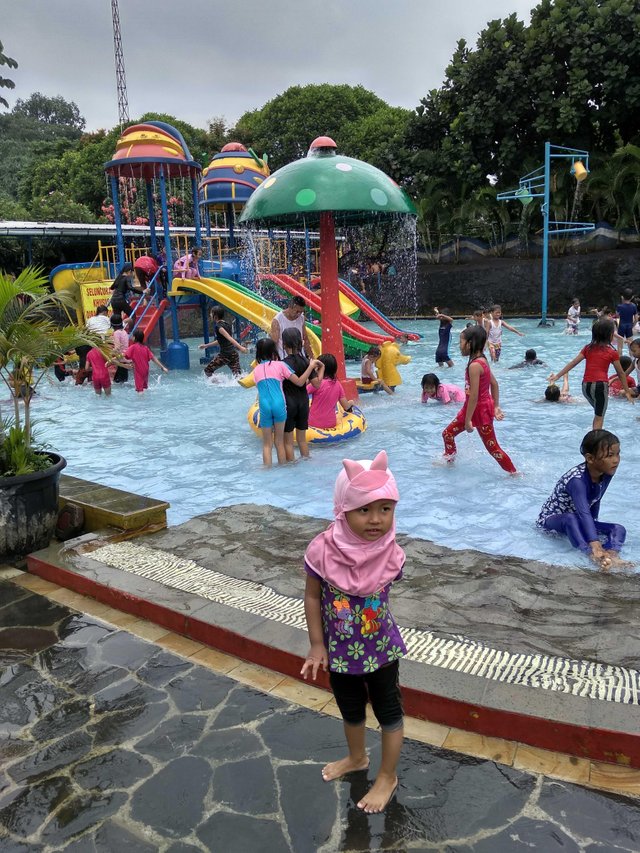 Meta Sapphira berpose di pinggir kolam renang sambil menyembunyikan tangan kirinya sehingga terlihat seolah-olah tangannya hanya ada satu. Ada-ada saja tingkah lakunya. 😁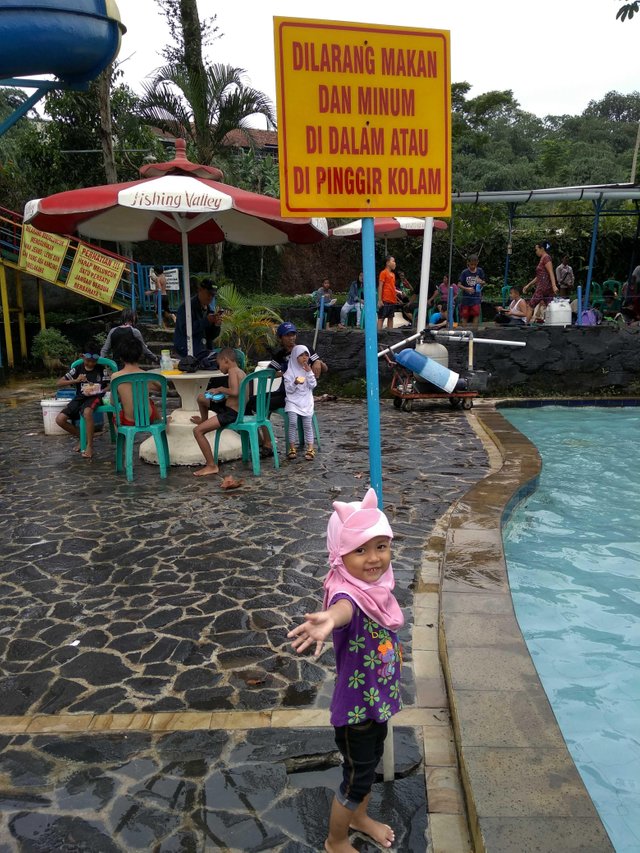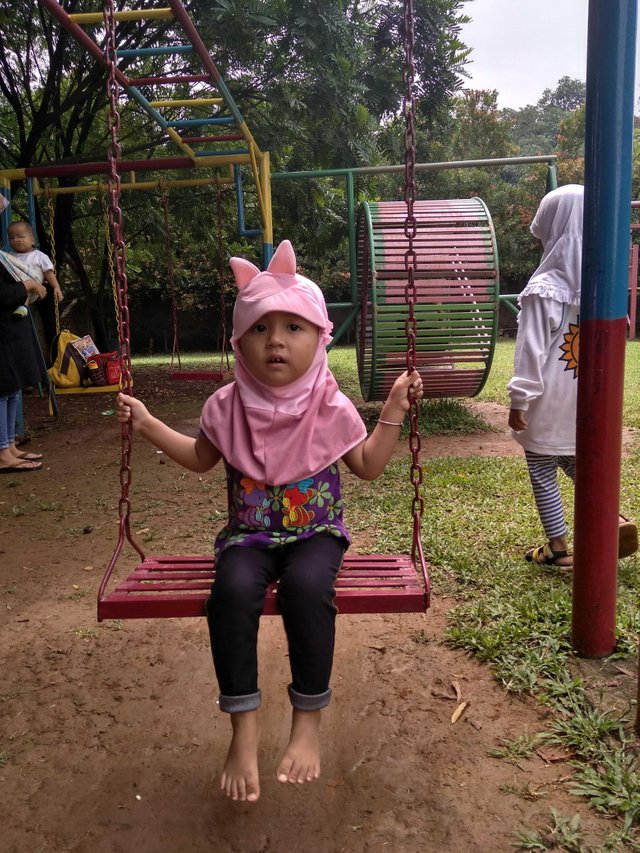 Meta Sapphira sedang asyik bermain ayunan.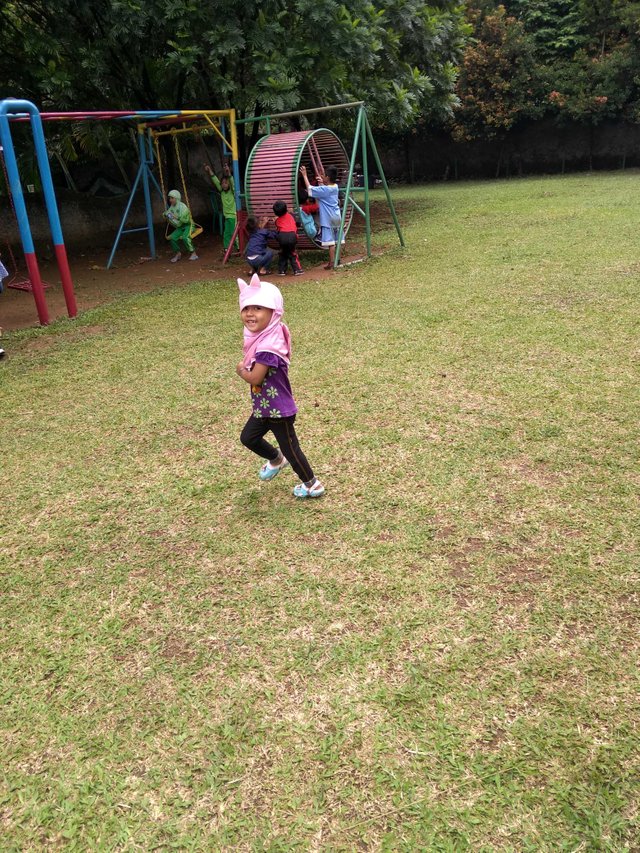 Meta Sapphira berlari senang di tanah lapang yang cukup luas.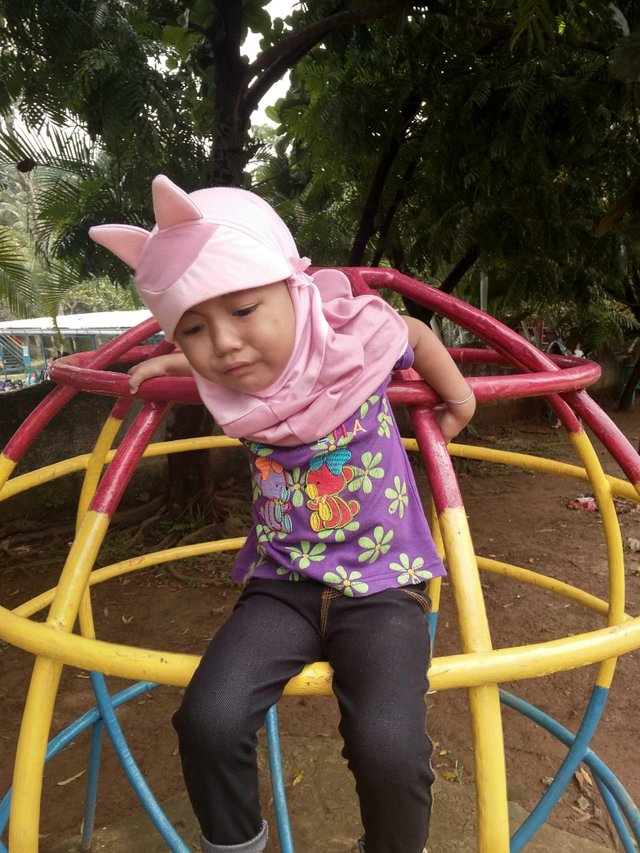 Ekspresi wajah ketakutan Meta Sapphira ketika aku naikkan ke atas mainan bola dunia. Maaf ya sayang, sekali-kali belajar berani di tempat ketinggian supaya tidak phobia dengan tempat tinggi. 😊
Itulah beberapa foto-foto anak bungsuku Meta Sapphira dengan berbagai gaya dan ekspresi. Kepolosan dan kelucuannya menjadikan hiburan tersendiri bagiku. Terima kasih telah meluangkan waktunya untuk mampir di postingan sederhana ini. Selamat siang dan selamat menikmati akhir pekan.
Good afternoon Steemian friend, today I want to return to sharing the story of my youngest child Meta Sapphira who is only 3 years old. In my family Meta Sapphira is the cutest, funniest, and easiest child to photograph. If I want to take a picture, Meta Sapphira is always ready to be photographed by me, she has never refused to take a picture that is different from her siblings who do not always want to be photographed.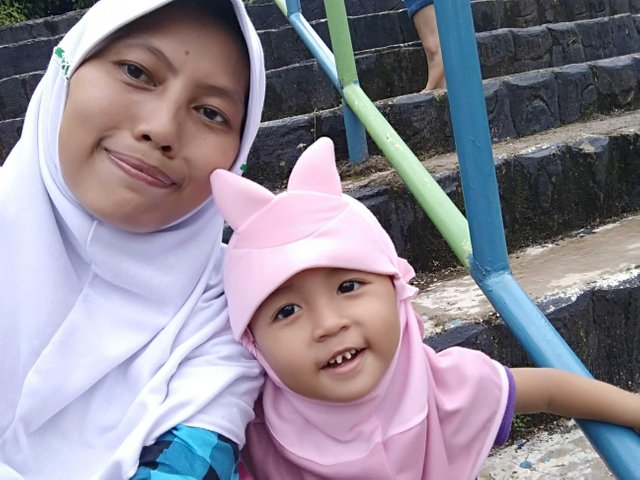 There was never a word of boredom when I was photographing my youngest child Meta Sapphira. There are always new styles, new poses and funny and adorable behavior. The following are some photos of Meta Sapphira while at Fishing Valley Water Park, Bogor, West Java province, Indonesia :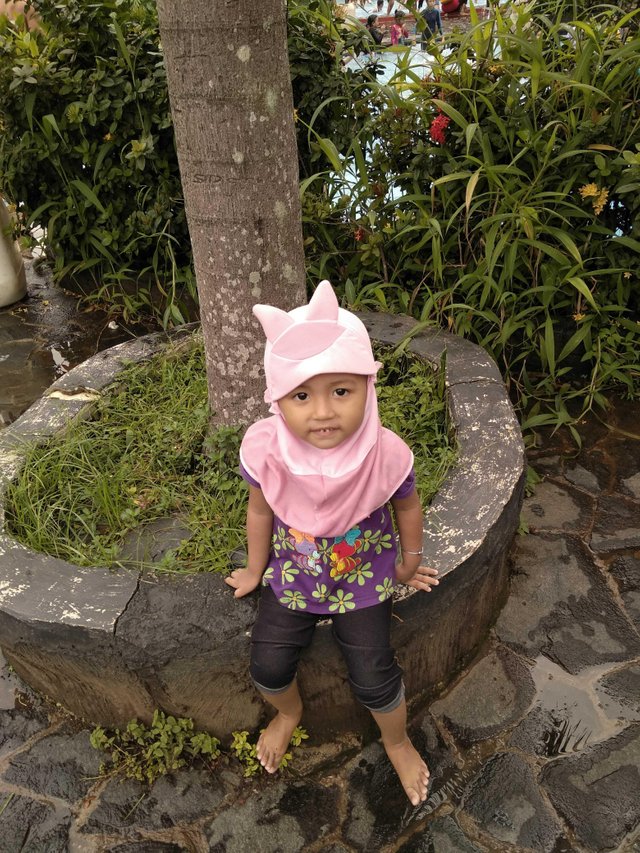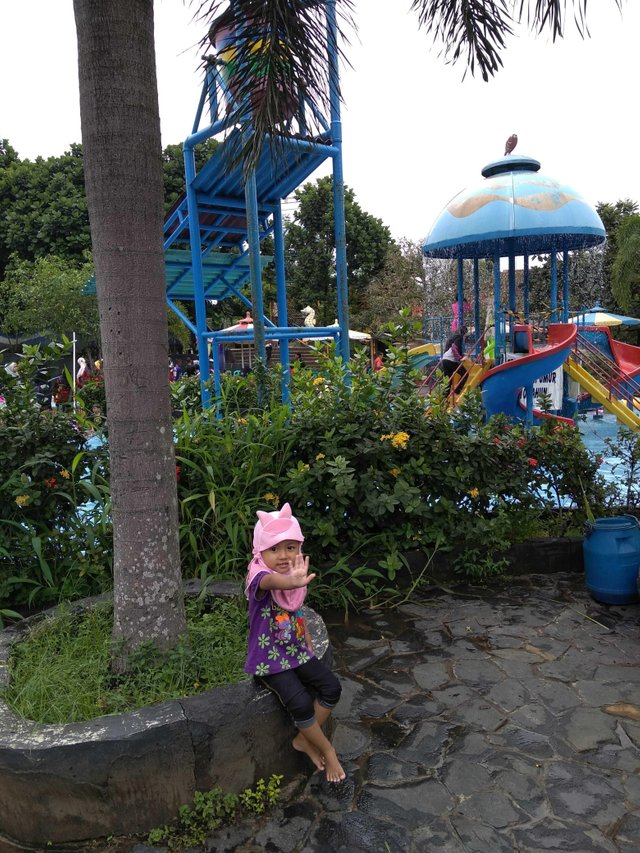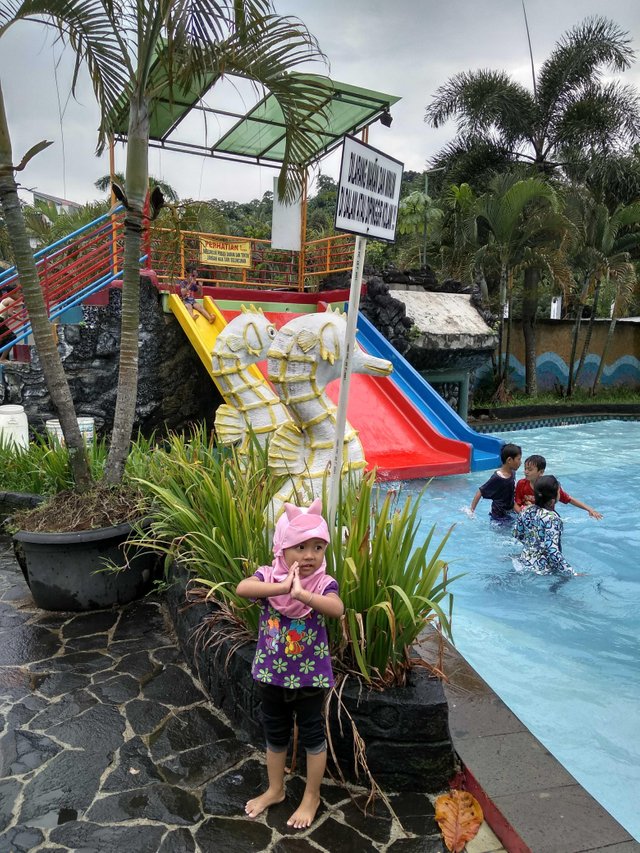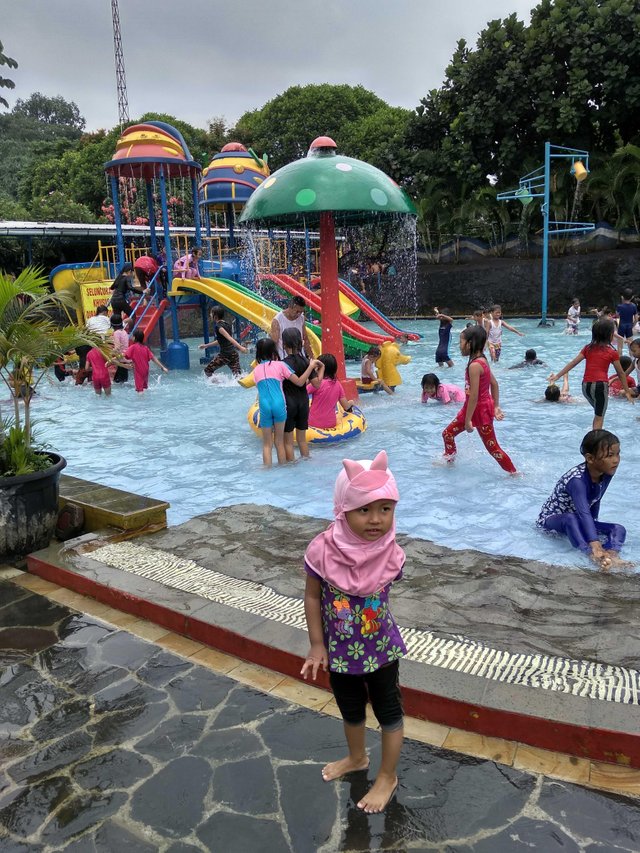 Meta Sapphira poses at the edge of the pool while hiding her left hand so that it looks as if there is only one hand. There is no behavior. 😁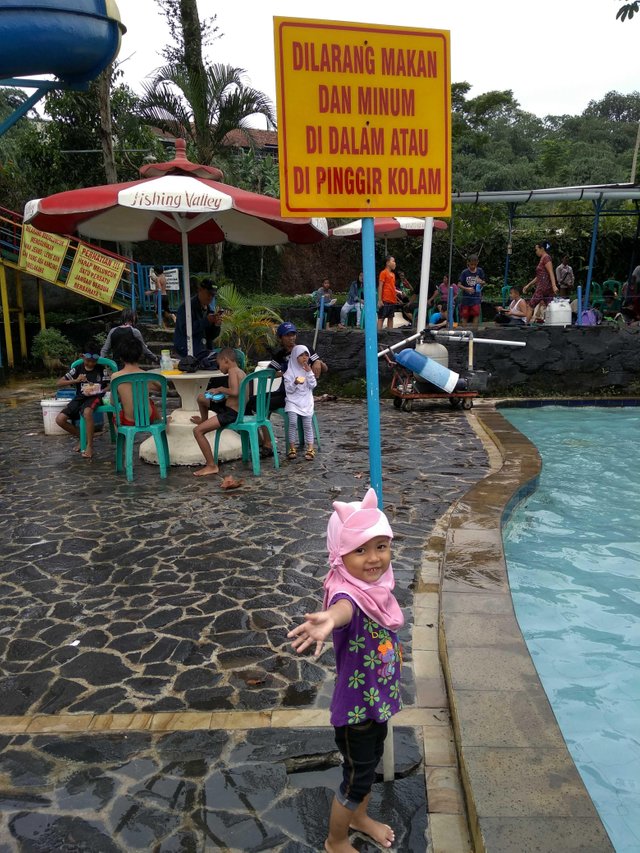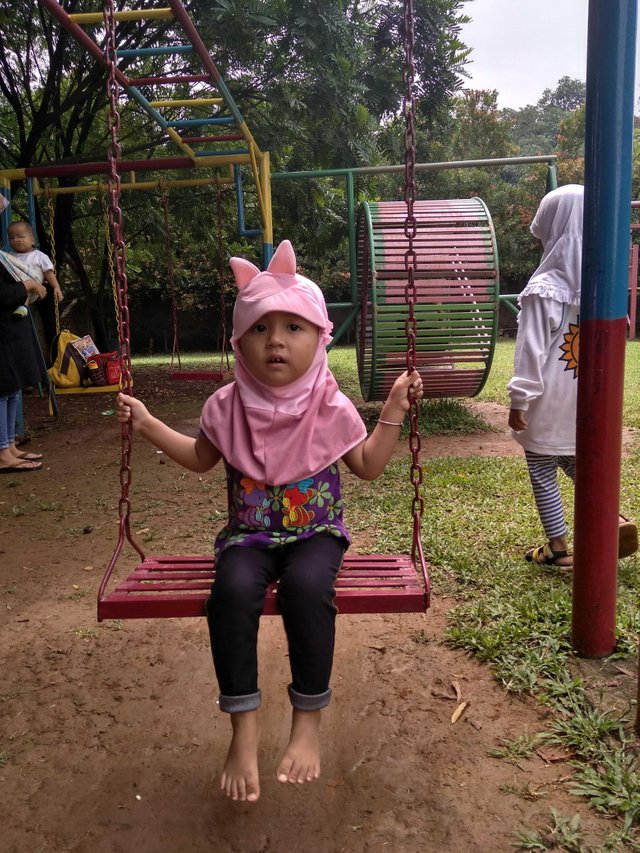 Meta Sapphira is enjoy playing swings.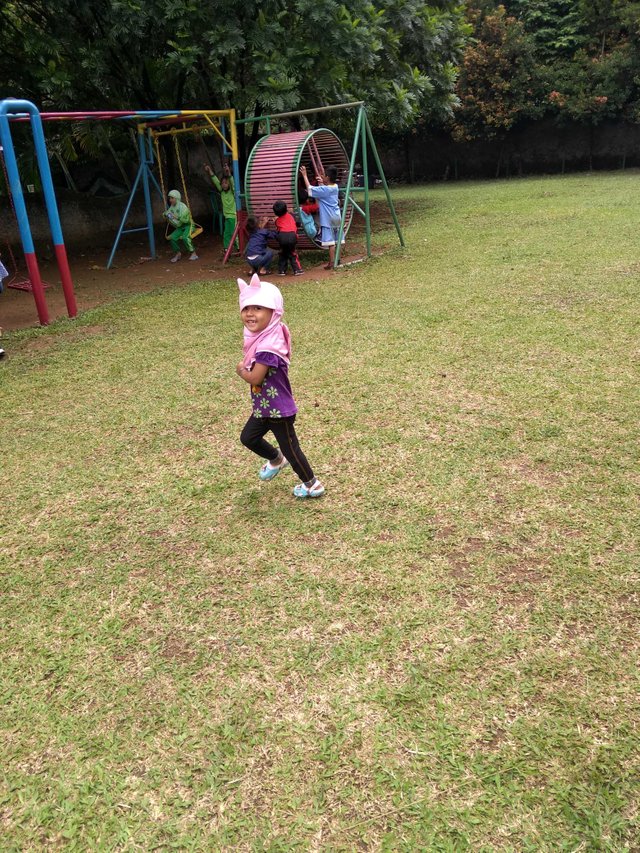 Meta Sapphira ran happily in a fairly wide field.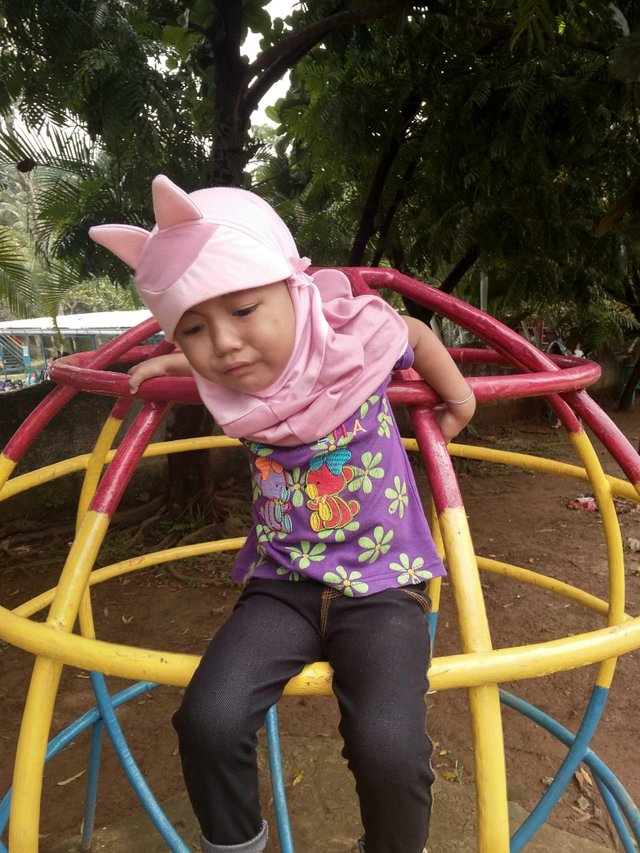 The expression on the face of fear was Meta Sapphira when I raised it to the top of a globe toy. Sorry, dear, learning bravely at altitude so as not to phobia with high places. 😊
Those are some photos of my youngest child Meta Sapphira with varian style and expression. Innocence and humor make it my own entertainment. Thank you for taking the time to stop by this simple post. Good afternoon and enjoy the weekend.