hello friend steem all, this time i will share about historical tour in nanggroe aceh darussalam (NAD).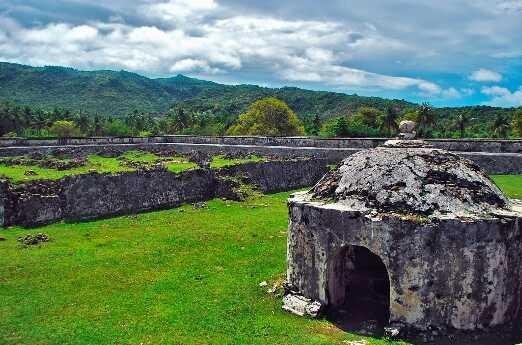 Engraved in the history of Aceh's past grandeur. Especially because of the ability of the Aceh Sultanate to develop a pattern and system of military education, a commitment to oppose European imperialism, a system of systematic governance, the realization of scientific study centers, to the ability to establish diplomatic relations with other countries.
Aceh Darussalam experienced glory in the era of Sultan Iskandar Muda's rule of meukuta perkasa alam (19th Sultan of Aceh). According to a French explorer who arrived in Aceh at that time, Aceh's power at that time reached the west coast of Minangkabau to Perak.
There are various historical and cultural sites as tourism assets spread across several districts and cities in Nangroe Aceh Darussalam (NAD) Province.
Indonesian Travel GPS friends try to reconstruct, historical sites in the Province of NAD include:
Fortress indrapatra

Location of Indrapatra Fortress near the beach of Ujong Batee, Ladong Village, District of Masjid Raya, Aceh District big , Province of Nanggroe Aceh Darussalam.
At first, nobles from India accidentally found Aceh on their way to escape from bloody conflicts in their own country. Arriving in Aceh, they then established a kingdom and spread Hinduism to the indigenous population.
*fortress of Iskandar Muda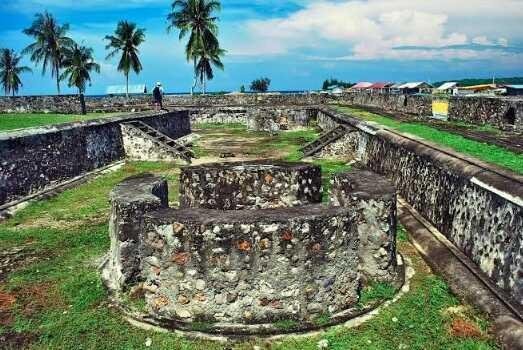 Fortress Iskandar Muda is located in the village of Brandeh Krueng Raya, sub-district of Masjid Raya, Aceh District big.
Fortress Iskandar Muda was built by Sultan Iskandar Muda in the 16th century to protect his territory from Dutch and Portuguese attacks.
*fortress kuta batte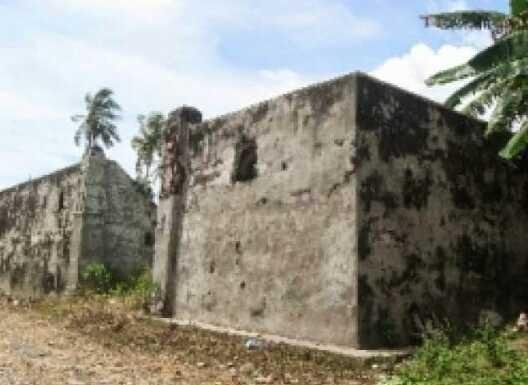 fortress kuta batte
located in Blang Mideun, Gampong Manyang Lancok, Meureudu, Pidie Jaya Regency.
The fort was built on 11 August 1770 until 8 August 1802 during Teuku Raja Jakfar's reign and continued by his son Teuku Raja Bujang at that time there was a Trumon kingdom's own money printing place. The first money was printed in Portugal, Lisbon, then copied to Trumon into Trumon money with the permission of the Kingdom of Portugal and the money became Trumon's money. The origin of Trumon City comes from Trung Binah Mon. Furthermore, the fort was guarded by the brother of Teuku Raja Ubit until hereditary.
The area of the fort, about 60 × 60 meters with a height of about four meters. The wall thickness reaches one meter with three layers. The exterior is made of brick, then 30 centimeters thick sand and the inside of clay bricks.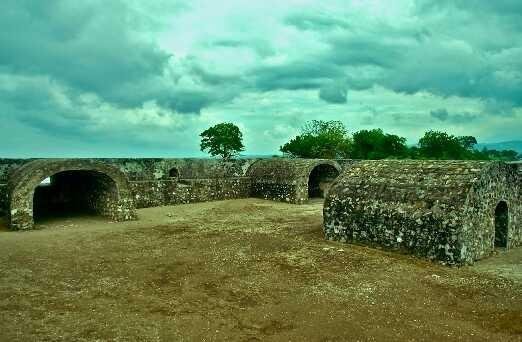 this fort was built
in 604 AD by King Putra Raja Harsha of the Lamuri kingdom, the first Hindu kingdom in Aceh, it was used as a place of worship and fortification from enemy attacks. Then this fort was captured by the Islamic Kingdom of Aceh and served as a fortress against the Portuguese. This fort was led by a very famous Acehnese admiral, Admiral Malahayati, the first female admiral in the world to lead troops in this base of defense.
this is the information from me, this is the only information that I can convey, apologize for all the shortcomings and thank you.