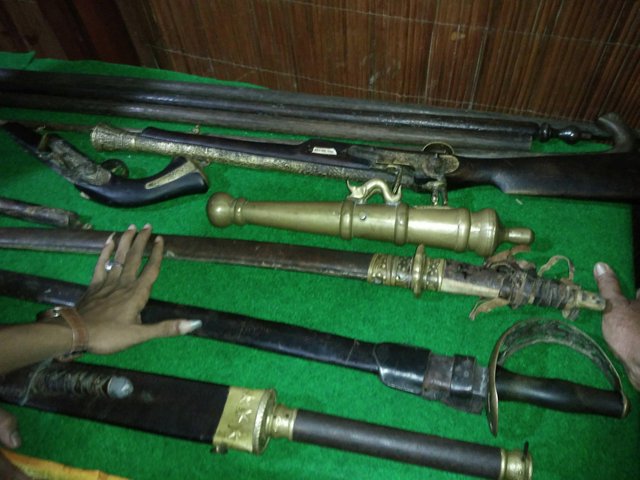 Beragam cerita sejarah aceh dari berbagai pelosok Nanggroe Aceh Darussalam dalam melawan tentara belanda dan takkan pernah terkalahkan itu bukanlah hanya omongan semata. Bahkan saat wilayah-wilayah lain telah di taklukkan oleh belanda namun hanya tertinggal Aceh yang masih belum bisa di kalah oleh penjajah tersebut.
Inilah berbagai macam senjata tentara belanda yang berhasil dirampas oleh pahlawan aceh dan juga sejata pahlawan aceh yang masih tersimpan baik di museum meulaboeh.
Disini terlihat beberapa model senjata api tentara belanda dan juga pedang yang masih utuh sampai saat ini dan hingga kedepannya bisa diceritakan pada generasi bangsa aceh.
Gambar ini saya abadikan di acara PKA ( Pekan Kebudayaan Aceh ) beberapa bulan yang lalu di Anjongan Aceh Barat , Meulaboeh.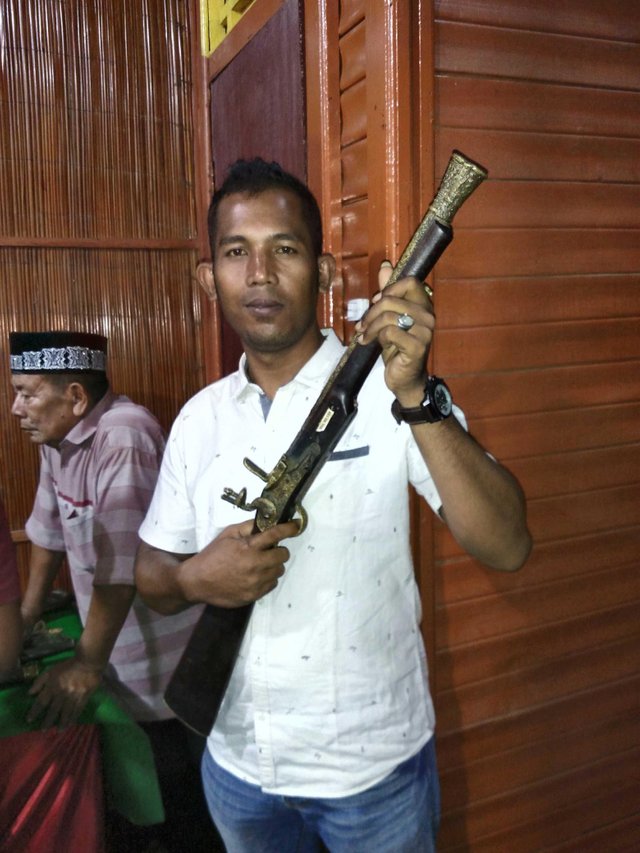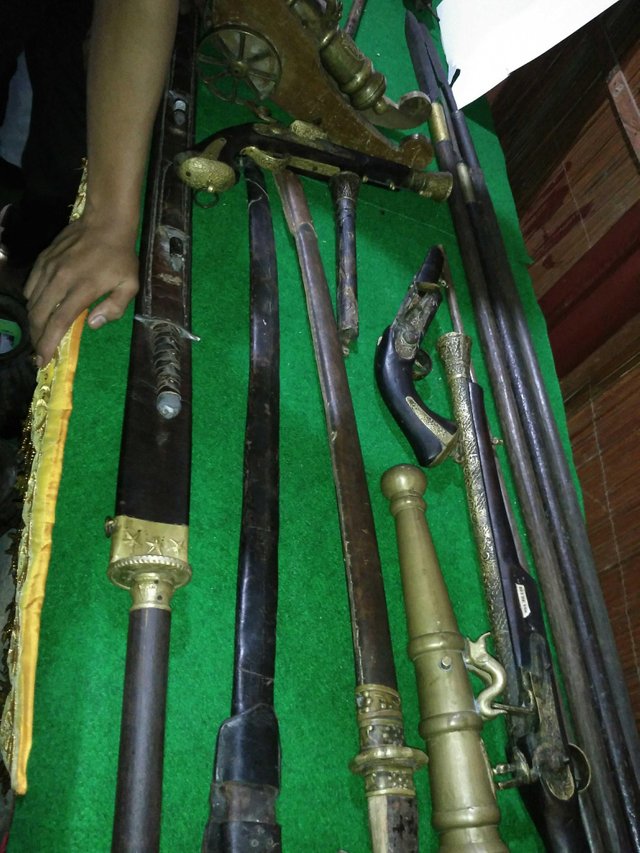 Inggris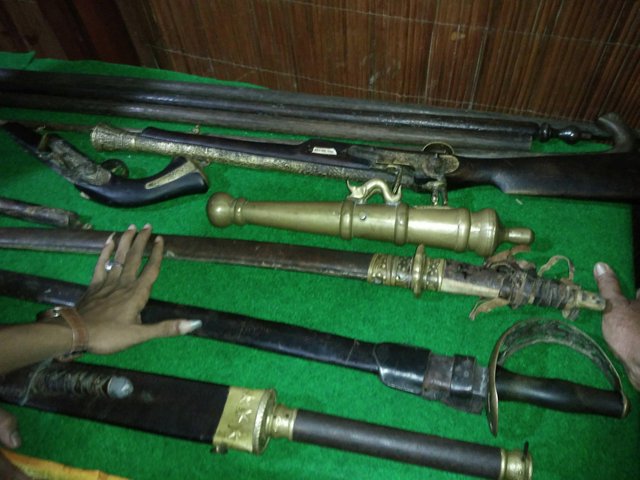 Various stories of the history of Aceh from various parts of Nanggroe Aceh Darussalam in fighting the Dutch army and never be defeated are not just talk. Even when other territories were conquered by the Dutch, only Aceh left behind, which still could not be defeated by the invaders.
These are various kinds of Dutch army weapons which have been seized by Aceh's heroes and also the heroes of Aceh who are still well preserved in the Meulaboeh museum.
Here are some models of Dutch army firearms and also swords that are still intact to this day and until the future can be told to the generation of the Acehnese nation.
I captured this picture at the PKA (Aceh Cultural Week) program a few months ago in Anjongan Aceh Barat, Meulaboeh.