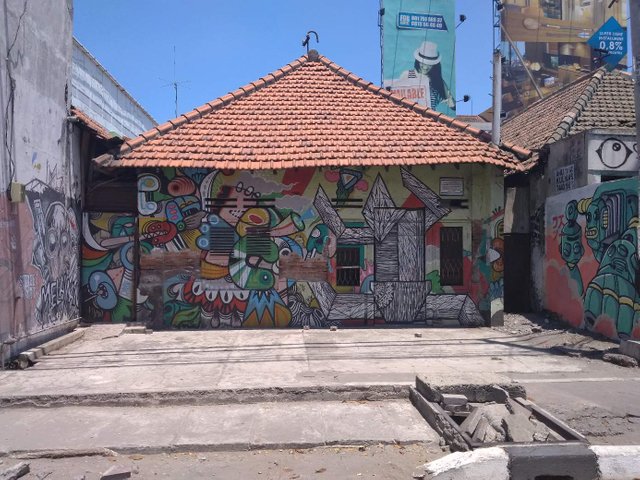 Yesterday, I went to my friend 🏠 house and while I was stooping at Adityawarman street intersection at Surabaya because of traffic light, I looked at the left side and saw that interested house which covers by Mural.
For at glance, it was looked a regularly mural but when I saw it again, I realized it that unsual mural.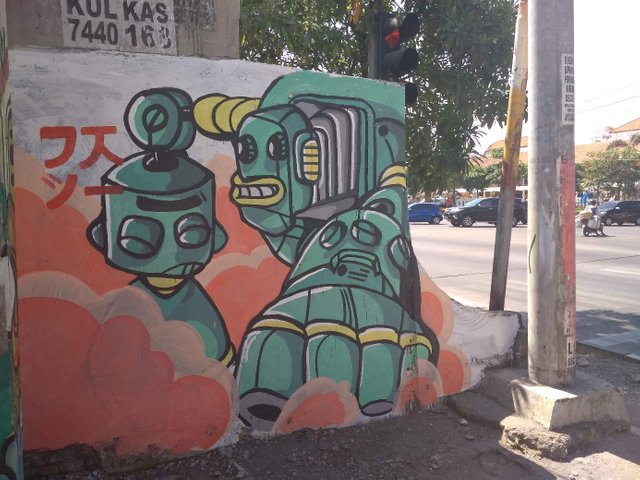 I know that was an unsual mural because it made which carefully to coverage that old house. Even Local Government place a sign, that nobody is allowed to cover that mural or erase that mural.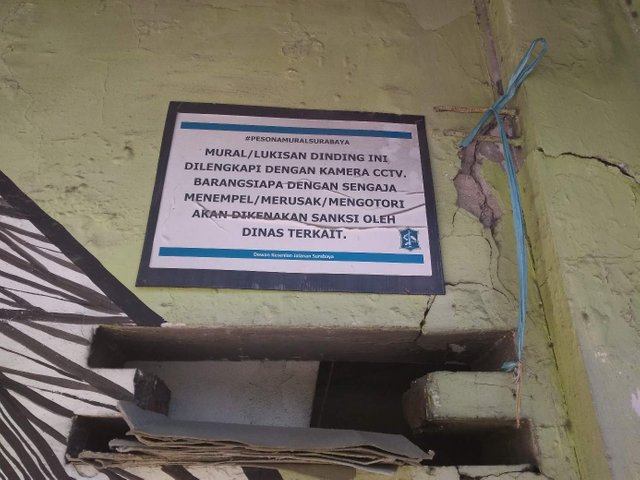 Here the rest if that mural photos I took it yesterday.(hpx)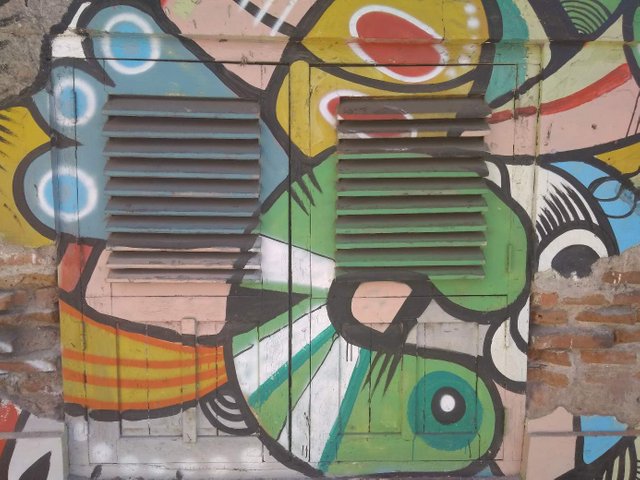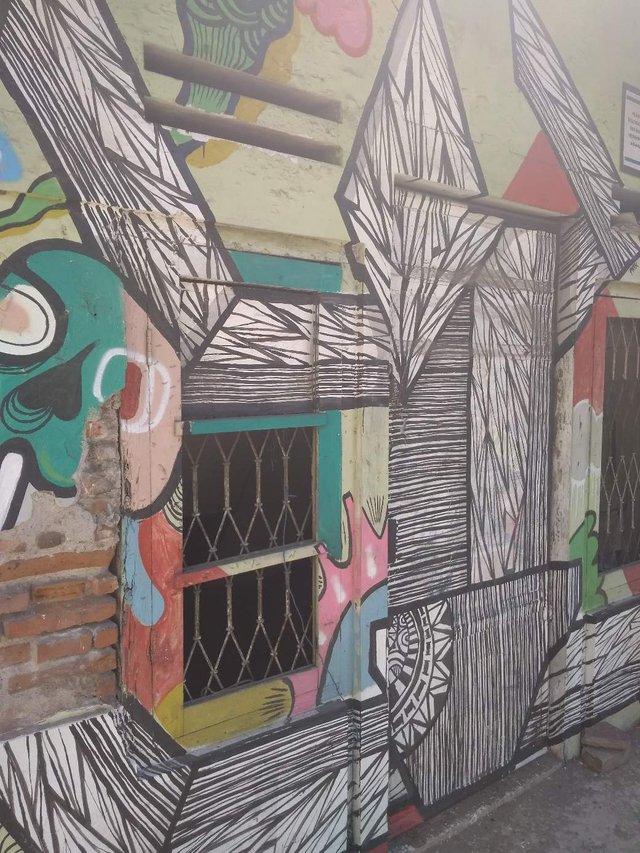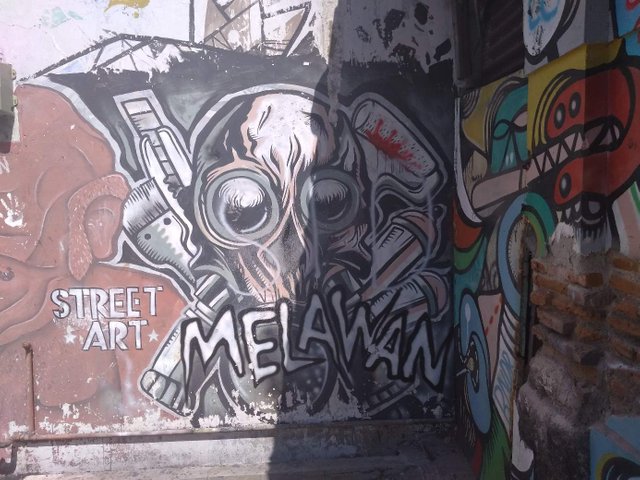 Posted using Partiko Android