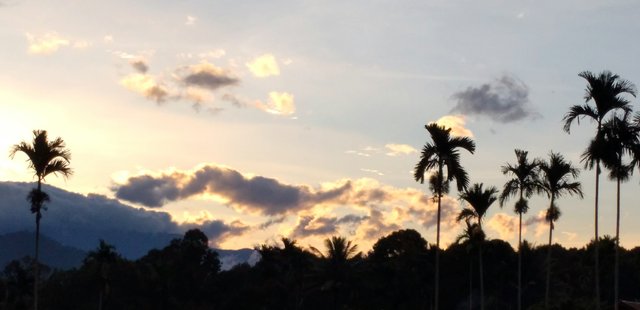 Hai steemians, sore ini saya bertemu dengan sebuah keindahan senja di dataran tinggi Gayo. Dari sebuah areal persawahan saya mengambil beberapa foto menggunakan kamera handphone dan membagikannya pada steemians dengan harapan kita semua dapat menyukainya.

.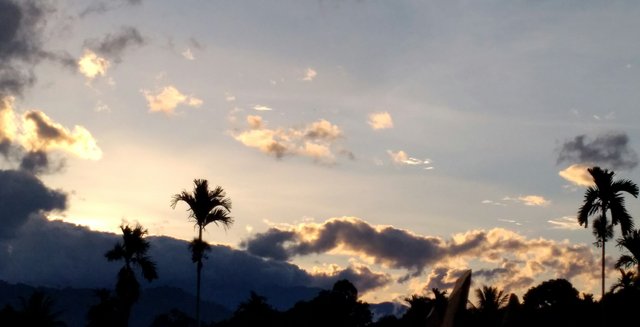 Suasana senja ini telah mengajarkan kepada kita bahwa apapun yang telah terjadi pada hari ini pasti akan berakhir dengan sebuah keindahan. Walau kehadirannya hanya sebentar namun ada yang tidak tenggelam pada diri kita, yakni sebuah rasa.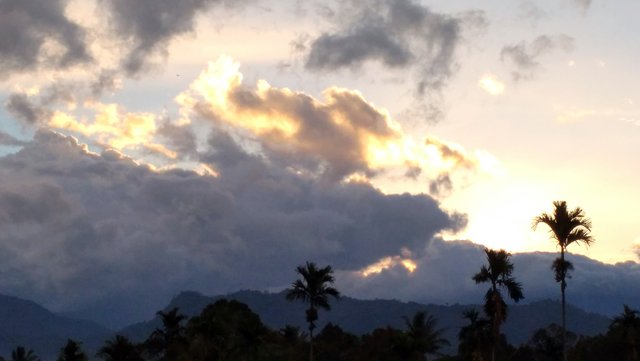 Senja akan selalu seperti ini, datang secara perlahan lalu menghilang ditelan kegelapan malam. Hal ini membuat kita mengerti akan sebuah kata, yaitu rela.

.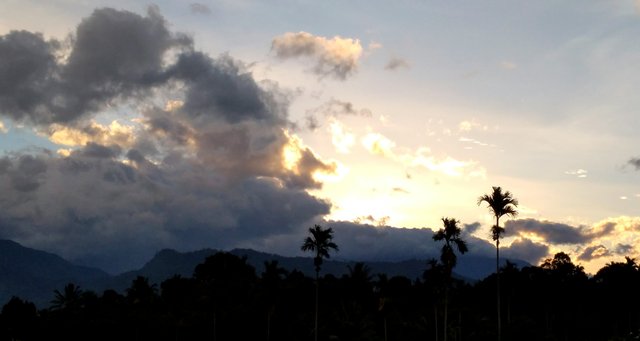 Kita juga tidak bisa melupakan bahwa senja yang indah selalu membutuhkan awan yang hitam untuk menambah keelokannya.

= E N G L I S H =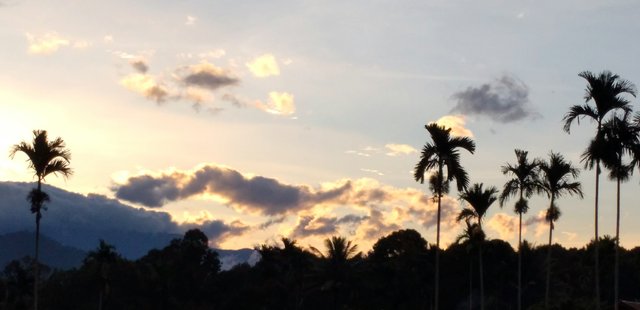 .
Hi steemians, this afternoon I met a dazzling beauty in the Gayo highlands. From a rice field I took several photos using a cellphone camera and shared them with the steemians in the hope that we could all like them.

.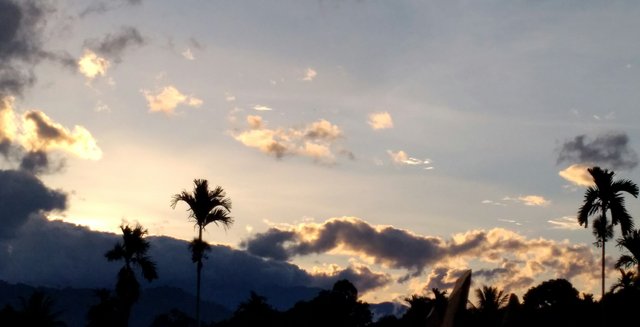 .
This twilight atmosphere has taught us that whatever has happened today will end with a beauty. Even though its presence is only brief but some are not submerged in us, that is a taste.

.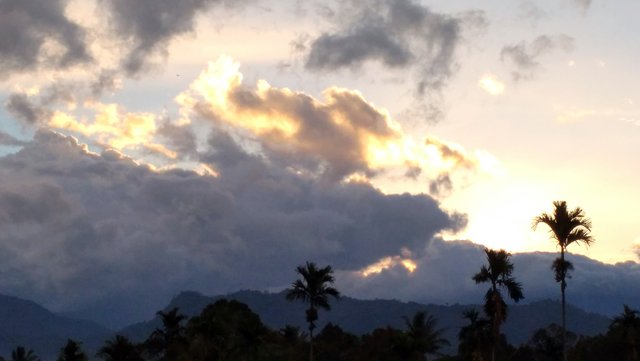 .
Twilight will always be like this, coming slowly and then disappearing into the darkness of the night. This makes us understand a word, which is willing.

.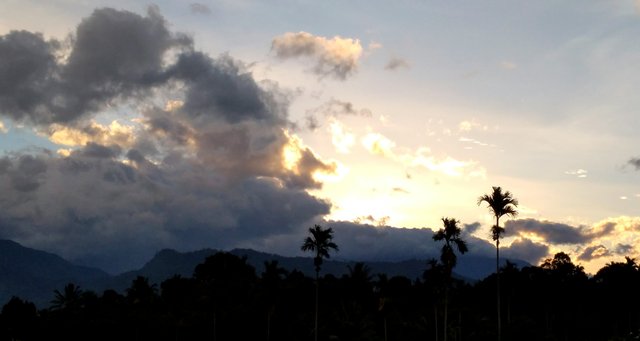 .
We also cannot forget that beautiful dusk always requires black clouds to add to its beauty.
.

@edibersah