Idealis atau Realistis # Idealist or Realistic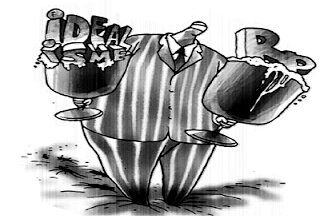 source
Hai Steemians
Kita tentu pernah bahkan sering mendengar tentang cara berpikir dan pemahaman seseorang secara idealis dan realistis. Kedua aliran pilsafat ini memiliki perbedaan yang jauh dan bertolak belakang, seseorang yang memiliki pemandangan dan pemahaman secara idealis adalah orang-orang yang menginginkan kejadian di dunia ini menjadi sesuatu yang diinginkannya, sedangkan mereka yang memiliki pandangan dan cara berfikir secara realistis adalah orang yang melakukan sesuatu berdasarkan pertimbangan fakta yang terjadi. Kedua pemahaman cara berfikir ini tidak ada yang salah, yang ada hanya keduanya memiliki kelebihan dan kekurangan.
We have often even heard of one's idealistic and realistic way of thinking and understanding. These two schools of philosophy have far-reaching and contradictory differences, a person who has a vision and an idealistic understanding are those who desire events in this world to be something they want, while those who have realistic views and ways of thinking are people who do something based on consideration of the facts that occurred. The second understanding of this way of thinking is nothing wrong, there is only both have advantages and disadvantages.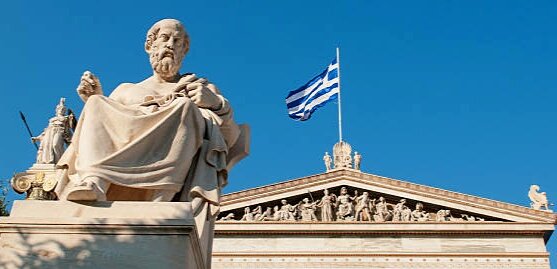 source
Idealisme merupakan sebuah keyakinan atas sesuatu hal yang dianggap benar oleh seseorang dengan bersumber dari pengalaman dan kebiasaan. Idealisme biasanya tumbuh secara perlahan di dalam jiwa manusia yang termanifestasikan dalam perilaku, sikap maupun cara berfikir. Sedangkan realisme adalah suatu cara berpikir atau sikap yang mengikuti arus. Mereka yang memiliki cara pandang realistis cenderung memiliki sikap yang mengikuti lingkungannya dan bahkan mengabaikan nilai-nilai kebenaran yang dia yakini. Seperti juga idealisme, realisme juga akan tumbuh secara perlahan dalam pikiran dan jiwa seseorang.
Idealism is a belief in something that is assumed to be true by a person by sourced from experience and habit. Idealism usually grows slowly in the human psyche manifested in behavior, attitudes and ways of thinking. While realism is a way of thinking or attitude that follows the flow. Those with a realistic perspective tend to have attitudes that follow their environment and even ignore the truth values that they believe. As with idealism, realism will also grow slowly in one's mind and soul.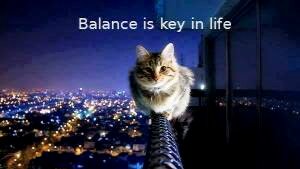 source
Orang-orang yang memiliki cara pandang secara realistis akan membatasi diri dengan aturan-aturan yang di buat untuk tidak dilangkahi, mereka tidak akan pernah melakukan sesuatu yang mereka anggap mustahil untuk dilakukan. Semua perbuatan yang mereka lakukan berdasarkan pemikiran jangka panjang yang matang, agar mereka tidak gagal dan tersakiti. Mereka yang idealis berbeda dari orang-orang yang realistis, mereka adalah manusia pendobrak. Tidak pernah ada kata mustahil pada diri mereka, di dalam pemikiran mereka kegagalan adalah hal terakhir yang tidak perlu dipikirkan.
People who have a realistic perspective will limit themselves to rules that are made not to be stepped on, they will never do something they find impossible to do. All the deeds they do based on long-term thinking are mature, so they do not fail and hurt. The idealists are different from realistic people, they are human breakers. There is never a word impossible on them, in their thinking failure is the last thing that is not to be thought of.
Steemians, mari menjadikan diri kita sebagai orang yang mampu menempatkan diri. Menjadi realistis di saat melihat sesuatu yang harus dijauhi dan menjadi seorang yang idealis saat mengejar sesuatu yang harus diperjuangkan. Karena dalam hidup ini, faktor keseimbangan adalah hal yang sangat menentukan.
Steemians, let us make ourselves a capable person. Be realistic when you see something to be shunned and become an idealist while pursuing something to fight for.
Because in this life, the balance factor is the most decisive thing.
Thanks and warm regards from the heights.
.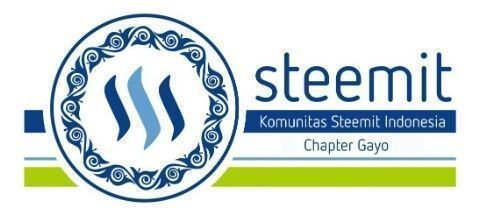 @edibersah
Follow and Vote