Dear sahabat steemians
semoga antum dalam keadaan sehat wal 'afiyah ya* !!!
Teringat kembali dengan penjelasan kecil dari sang guru ketika dalam suatu majlis pengajian dan ia mengutip dari Syaik Muhammad Nawawi al-Bantani, ia menjelaskan "Setiap maksiat yang dilakukan oleh seseorang dapat saja diampuni oleh Allah Swt jika hal tersebut dilakukan atas dasar dorongan hawa-nafsu, namun sebaliknya, menjadi akan sulit mendapatkan ampunan dari Allah Swt jika maksiat tersebut dilakukan bersumber dari takbur atau sombong (mendakwakan diri paling utama atau mulia)".
Alahamdulillahi rabbil 'alamin... Masih diberikan kesempatan untuk membuat postingan mungil dan semoga bermanfaat yang kawan-kawan sekalian. Amin ya Rabb...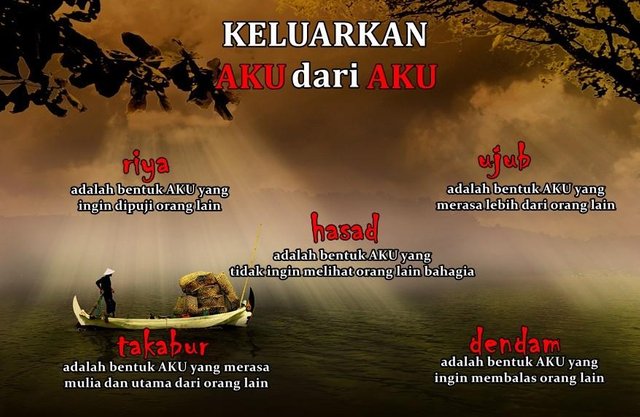 ---
---

Lebih lanjut, kita bertanya kenapa dengan takabur atau sombong itu menjadi penghalang untuk mendapat ampunan dari Allah Swt ketika melakukan maksiat atau dosa? Dikarenakan takabur adalah salah satu alasan kenapa kemudian Iblis tidak mau sujud kepada Nabi Adam as. Ia merasa leboh utama dan mulia dari Nabi Adam as, ia diciptakan dari api dan Adam as dari tanah.
Maka, pelajaran berharga dari Syaik Muhammad Nawawi al-Bantani perlu kita pastikan berjalan baik dalam perilaku kita sehari-hari, kita meminta perlindungaan dari Allah Swt akan godaan-godaan bersifat takabur karena yang berhak menyandang sifat tersebut hanya Allah Swt.
---

Begitu juga dengan sifat-sifat lainnya yang dekat dengan takabur, seperti ria yang ingin dipuji oleh orang lain. Ujub yaitu merasa lebih dari orang lain. Kemudian, hasad dimana tidak ingin melihat orang lain bahagia. Dendam yaitu ingin membalas orang lain dan merasa bisa yaitu melupakan siapa pemberi kebisaan kepada kita.
Sifat-sifat ini ada pada diri kita yang melekat pada hawa-nafsu kita, yaitu nafsu amarah dan juga kecendurungan potensi di nafsu lawwamah. lainnya halnya dengan muthmainnah yang sudah tunduk atas kebaikan. Nah, bagaimana kemudian keseluruhan sifat-sifat atau akhlak tidak terpuji tersebut harus kita bunuh dan keluarkan dari diri kita snediri. Jadi, sederhananya kita sedang mengluarkan "AKU dari AKU"
Semoga bermanfaat.... Wallahu a'lam...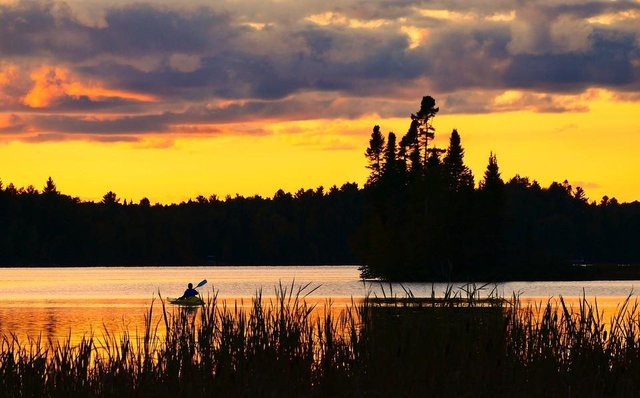 Regards:


Why should post via
steem platform???
| Basically, you do the same activities as on Instagram, Facebook, Twitter etc.!!! | The only difference! for once you can earn a nice income on the side!!! |
| --- | --- |

Please
sign-up
for a free Steemit account.

Download eSteem-App today if you haven't
Enjoy eSteem for:

info@esteem.app
🌐eSteem.app | 👨‍💻GitHub | 📺YouTube
✍🏻 Telegram | 💬Discord | Patreon