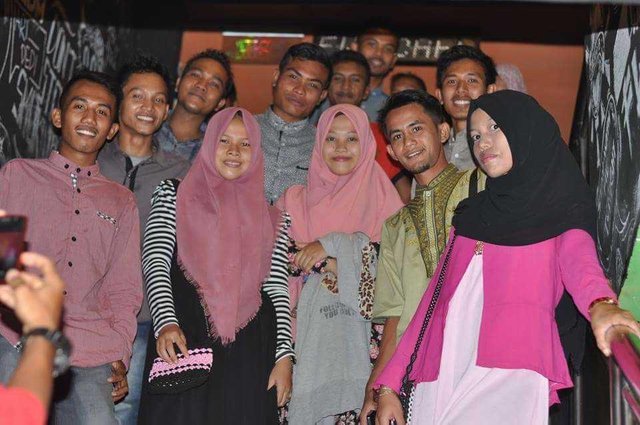 Dear Steemian
English
The majority of us as humans want to do something if later something we do has an advantage. I think this is a natural thing, there is nothing wrong if we seek profit in a matter. We also have to think about what we have to get from the things we will do. This discussion is not related to expecting rewards when doing something, but we must think about causes and effects before we do various activities. I feel this needs to be underlined, Do not arbitrarily consider it trivial because it also includes a plan. The better the planning we design, the better the results we will get.
Indonesia
Mayoritas kita sebagai manusia hendak melakukan sesuatu apabila nantinya sesuatu yang kita lakukan tersebut memiliki keuntungan. Saya pikir ini adalah hal yang masih wajar saja, tidak ada salahnya jika kita mencari keuntungan dalam suatu hal. Kita juga harus memikirkan tentang apa yang harus kita peroleh dari hal-hal yang akan kita lakukan. Pembahasan ini tidak berkaitan dengan mengharap imbalan saat mengerjakan sesuatu, akan tetapi kita harus memikirkan sebab dan akibat sebelum kita melakukan berbagai kegiatan. Saya merasa ini perlu digaris bawahi, Jangan semena-mena menganggapnya sepele karena ini juga termasuk suatu perencanaan. Semakin bagus perencanaan yang kita rancang semakin pula bagus hasil yang akan kita peroleh.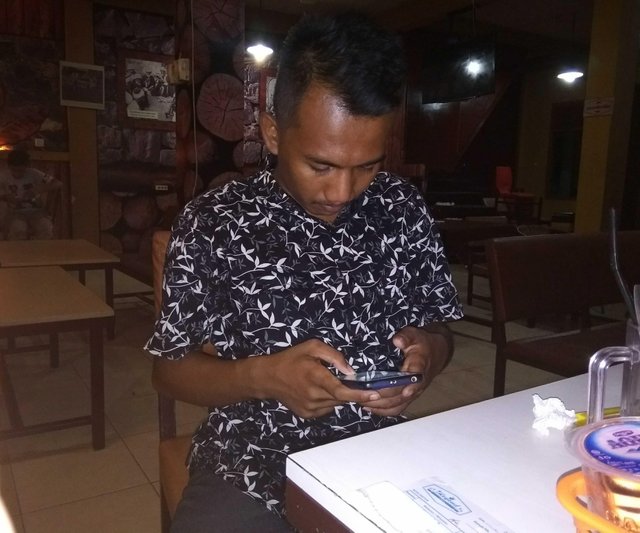 English
A series of words above as an illustration that is very much related to a person's process in managing a Steemit account. We all certainly have learned a little about how to join Steemit, then we also teach it to others. Then the process continues with other Steemians. The thing I want to explain is that when someone invites his friends to join the Steemit platform, they often offer by making their friends tempted by the benefits of this Steemit platform. Though there are many processes and provisions that must be learned and followed.
Indonesia
Serangkaian kata-kata diatas sebagai gambaran yang sangat berkaitan sekali tentang proses seseorang dalam mengelola akun Steemit. Kita semua tentu pernah belajar sedikit tentang bagaimana cara bergabung dengan Steemit, kemudian kita juga mengajarkannya pengalaman tersebut kepada orang lain. Kemudian proses tersebut terus berlanjut dengan para Steemian lainnya. Hal yang ingin saya jelaskan adalah ketika seseorang mengajak teman-temannya bergabung dengan platform Steemit, sering sekali mereka menawarkan dengan membuat teman-temannya tergiur dengan keuntungan dari platform Steemit ini. Padahal banyak sekali proses dan ketentuan yang harus dipelajari dan diikutinya.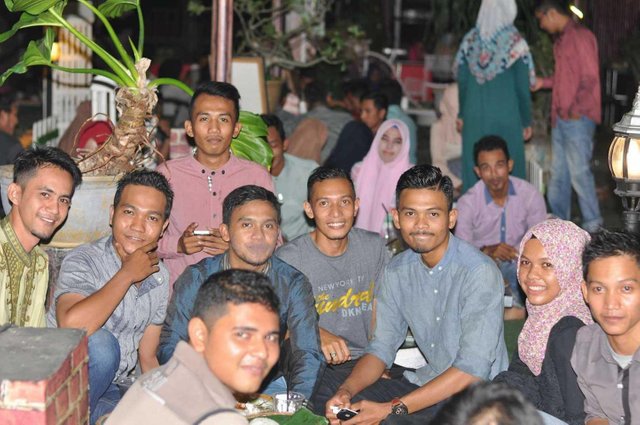 English
As a wisdom it should be so that we don't look at one side only, but learn thoroughly. We may offer these benefits, but we must explain the obstacles that we will face later. Convey according to the experience that we have just passed, the rest directed them to their own elements. It's good for someone to read the guidelines before joining. This needs to be done so that the beginner Steemian is more focused on managing his account. If indeed He is someone who really intends to join then He will learn it first. But on the contrary, he will consider it trivial, even ignoring it if it is not what he imagined. This will continue at certain times, times when most people will not get big profits like a while before.
Indonesia
Sebagai sebuah kebijaksanaan sudah seharusnya agar kita tidak memandang pada satu sisi saja, tetapi pelajari secara menyeluruh. Boleh saja kita menawarkan keuntungan tersebut, akan tetapi kita harus menjelaskan kendala-kendala yang nantinya akan kita hadapinya nanti. Sampaikan sesuai dengan pengalaman yang pernah kita lewati saja, selebihnya arahkan mereka untuk menelunsurinya sendiri. Ada baiknya seseorang tersebut membaca pedoman sebelum bergabung, Hal ini perlu dilakukan supaya Steemian pemula lebih terarah dalam mengelola akunya. Jika memang Dia adalah seseorang yang memang berniat untuk bergabung maka Dia akan mempelajarinya terlebih dahulu. Namun sebaliknya Dia akan menganggap sepele, bahkan akan mengabaikannya jika tidak sesuai dengan yang dibayangkan. Ini akan berlanjut disaat-saat tertentu, saat-saat dimana kebanyakan orang tidak akan memperoleh keuntungan besar seperti beberapa saat sebelumnya.
---