Hello Steemians,
Whatsapp is currently updating a lot of things in the background and as of now, WhatsApp on your phone might be lagging or having some sort of issues while logging in to the app. Earlier this week WhatsApp had an issue on Apple iOS where Siri can't pull up the app on command. Though the error is fixed and the issue was with the iOS Siri and not with the WhatsApp but this time tables are turned and WhatsApp isn't working well. Here is the tweet,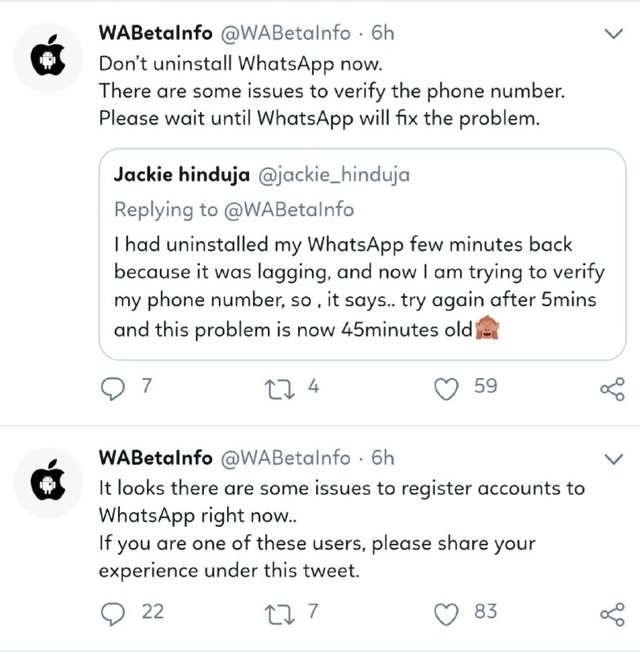 Backup! Backup! Backup!
The problem is not that bigger and the region where it is impacting is still unknown. Don't take a blind shot, just back up all the data. The backup feature is there in the settings so take some time backup all your important data before you witness some weird issues with your WhatsApp. The second thing is just don't log out from the app as you may have to wait for sometime to log in again. The platform on which this trouble is happening is still unknown, so it may be on Android or iOS. The problem will be fixed soon as WhatsApp don't want to lose its users to Discord or Telegram. Additionally, you can start using discord or telegram, the plus point here is that you do not have to back up any data everything will be stored on the web.
Tweet WhatsApp if you are facing similar issues.
---
Posted from my blog with SteemPress : https://vishalsingh4997.timeets.com/2018/11/02/whatsapp-is-not-working/
---