Ganesh Chaturthi believed to be the birthday of Lord Ganesha is celebrated on the fourth day of Hindu luni-solar calendar month Bhadrapada, which typically falls in the months of August or September of the Gregorian calendar. This year it will be celebrated on 13th september. On this day, beautiful handcrafted idols of the Lord Ganesha are installed both in homes and in extravagant temporary public structures built specially for the festival . Prana Pratishtha is performed to invoke the power of the deity into the idol, followed by a 16 step ritual known as Shodashopachara Puja. During the ritual, various offerings including sweets, coconuts, and flowers are made to the idol. The ritual should be performed at an auspicious time around midday, known as Madhyahna, when Lord Ganesh is believed to have been born.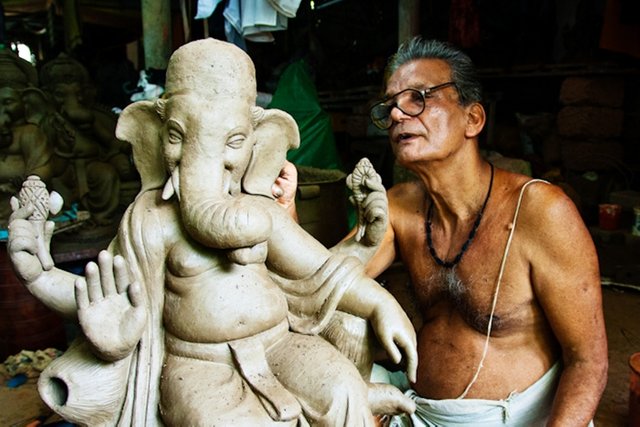 Public preparations for the festivities begin months in advance. Locally called Mandapa or Pandals these temporary public structures are usually funded either from donations by local residents or hosted by businesses or community organizations. The making of the Murti usually begins with "Padya pooja" or worshipping the feet of Lord Ganesh. The Murti's are brought to "pandals" on the day or a day before the festival begins. These pandals have extravagant decoration and lighting.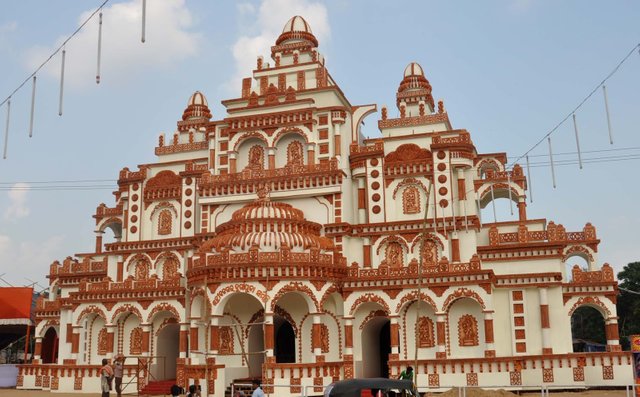 At home, the festival preparation includes purchases such as puja items or accessories,fruits,flowers,sweets etc. and a small idol of Ganesha.In preparation for the festival, artisans create clay models of Ganesha also called Murti for sale. The Murti's range in size from 3⁄4 inch (1.9 cm) for homes to over 70 ft (21 m) for large community celebrations.The Murti is brought home either a day before or on the day of the ganesh chaturthi itself. Families decorate a small, clean portion of the house with flowers and other colorful items before installing the idol. When the Murti is installed, it and its shrine are decorated with flowers and other materials.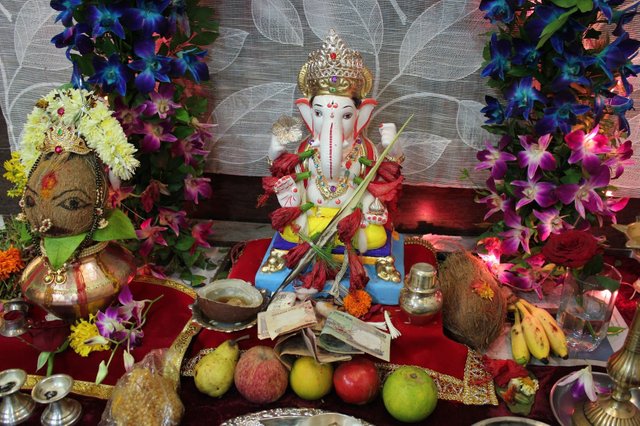 Even though each Hindu deity represents only a few aspects of the one Lord, devotees in India naturally tend to hold dearest one form more than another, for instance maybe Shiva more than Krishna, or Rama more than Kali, etc. However, all easily love and worship Lord Ganesha. He is said to be the remover of obstacles and a bringer of good fortune. Add to this his plump belly and cheerful nature, and it's no wonder that everyone adores him! Therefore, before any worship is offered, or beginning any undertaking whatsoever, Ganesha is propitiated. This is why his image is found in all temples and on all altars. His blessings ensure smooth sailing!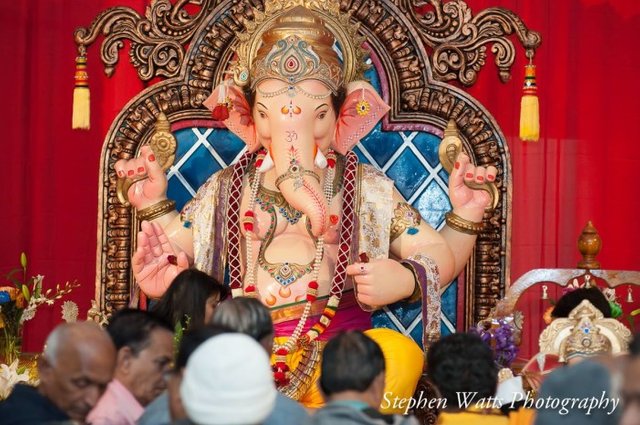 The festival ends on the tenth day after start, wherein the idol is carried in a public procession with music and group chanting and immersed in a nearby waterbody such as a river or ocean. The clay idol dissolves and Ganesha is believed to return to Mount Kailash to his parents Parvati and Shiva.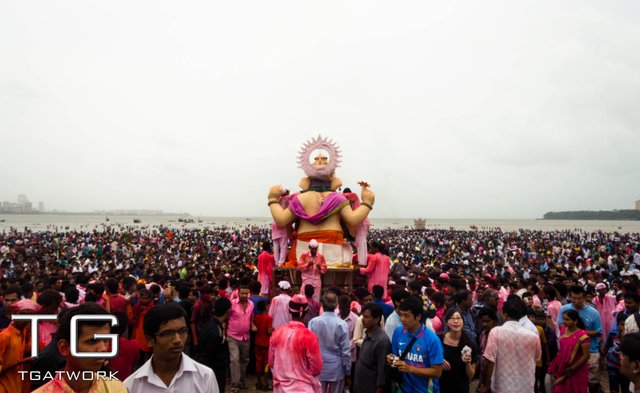 The idol is immersed and the wait begin for the next year to come.