Statue of Unity - It is four times as tall as the Statue of Liberty.
The Statue of Unity is a colossal statue of Indian statesman and independence activist Sardar Vallabhbhai Patel in the state of Gujarat, India. It is the world's tallest statue with a height of 182 metres.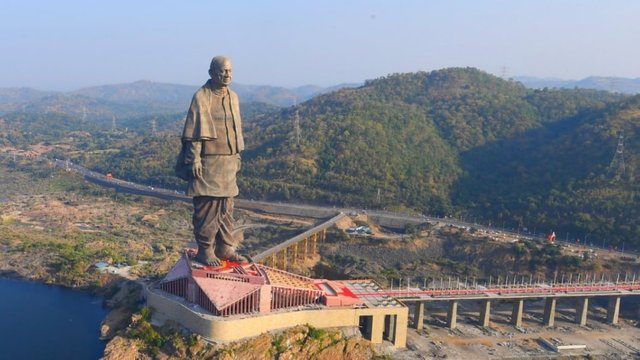 Statue of Unity unveiled in Gujarat today, to honour Sardar Vallabhbhai Patel on his 143rd birth anniversary.