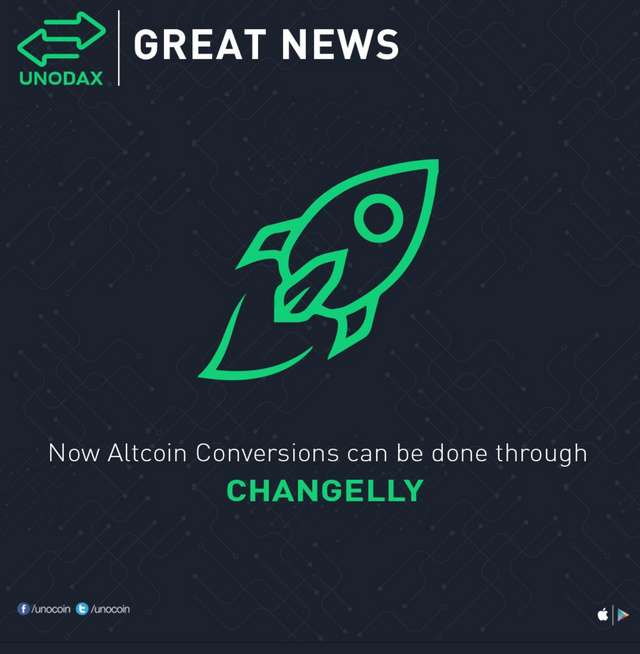 Unodax is a altcoin exchange from Unocoin in India. Unocoin was the second largest cryptocurrency exchange in India after Zebpay and had great trading volumes prior to the RBI's mandate going into effect.
Unodax has recently partnered with Changelly to provide alt-coin conversions for their customers trading on their portal. However, I'm not sure what the point of this partnership really is. Let me explain it to you.
Due to the RBI's ban on banking services to cryptocurrency exchanges Unodax failed to take off. Partly due to the issues faced by Unocoin's founders and employees due to harassment by government agencies with regular raids.
Due to all of these issues Unocoin was never able to get into the peer-to-peer market and never launched any initiatives of their own. Zebpay sat idle as well and moved abroad eventually. New rivals such as WazirX and others have since capitalised on lack of any serious competition and made headway in this space.
Unocoin was originally never a spot exchange and Unodax was supposed to bring greater trading volumes and revenues to the company which once had monthly turnover in the 100+ crore.
Hopefully in the months to come the RBI's mandate will be overturned allowing these exchanges to operate fully once again which I hope adds greater trading volume from India.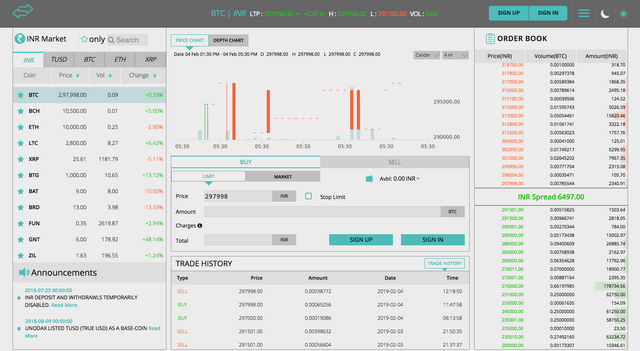 You check the Unodax trading platform here.
---
If you like my work kindly resteem it to your friends. You may also continue reading my recent posts which might interest you:
---