If you have followed my blogs over the past few months I've been writing about the changes in the cryptocurrency space in India. I've mentioned how many exchanges will setup P2P modules well before it happened. I've also written about the possibility where RBI someday will feel that it's regressive mandate to ban banking services to cryptocurrency exchanges may backfire.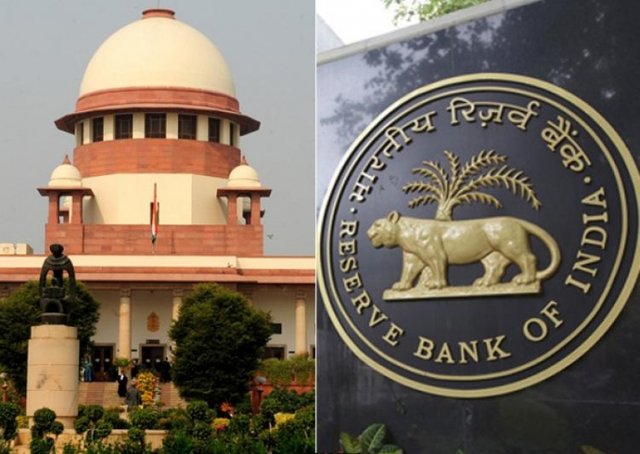 Source
What we know now for a fact is that many cryptocurrency exchange startups have deployed P2P modules to tackle this issue. Some exchanges such as Instashift.io have registered themselves in Estonia to avoid any hassles with the regulators in India. Infact this allows them to cater to a global audience and grow faster.
RBI mandated a ban because it wanted to protect consumer interest. However, there's so many provision in our existing laws that provides protection to users using registered exchanges. I've mentioned a few in my post earlier today.
These very exchanges have been utilising strict KYC measures and maintaining data of their users. Infact they have been willing to comply with the authorities as well. However, regulators paid no heed to advice.
Inspite of all fair provisions in place RBI's rule has forced everyone to move into P2P which circumvents the mandate leaving RBI feeling helpless. Many new startup entities in this space are moving abroad. There's nothing that RBI can do to stop this.
If RBI hadn't made such a ruckus over this issue, today we could've been a growing market with greater accountability even without regulations at press time. This kind of oversight has only caused RBI more headaches.
Today, the cryptocurrency market in India which had taken a bad hit is continuing to thrive albeit slowly after facing the FUD created by RBI. Exchanges are starting to see better liquidity and volumes as people are starting to come back. The markets are also slowly beginning to change course. It's only a matter of time that even regulators will be forced to come up with fair regulations.
India isn't China, you can't simply outlaw cryptos without a backlash from the public!
You can also read my post on RBI's Annual Report here.
If you are keen on trading in cryptocurrencies then you can simply use InstaShift, Coindelta, WazirX, PocketBits, Giottus, Koinex amongst couple others. There's no need to worry about regulations or lack of it.
However, stay tuned for more news from this sector especially as we get close to Sept, 11 D-Day.
---
If you like my work kindly resteem it to your friends. You may also continue reading my recent posts which might interest you:
---