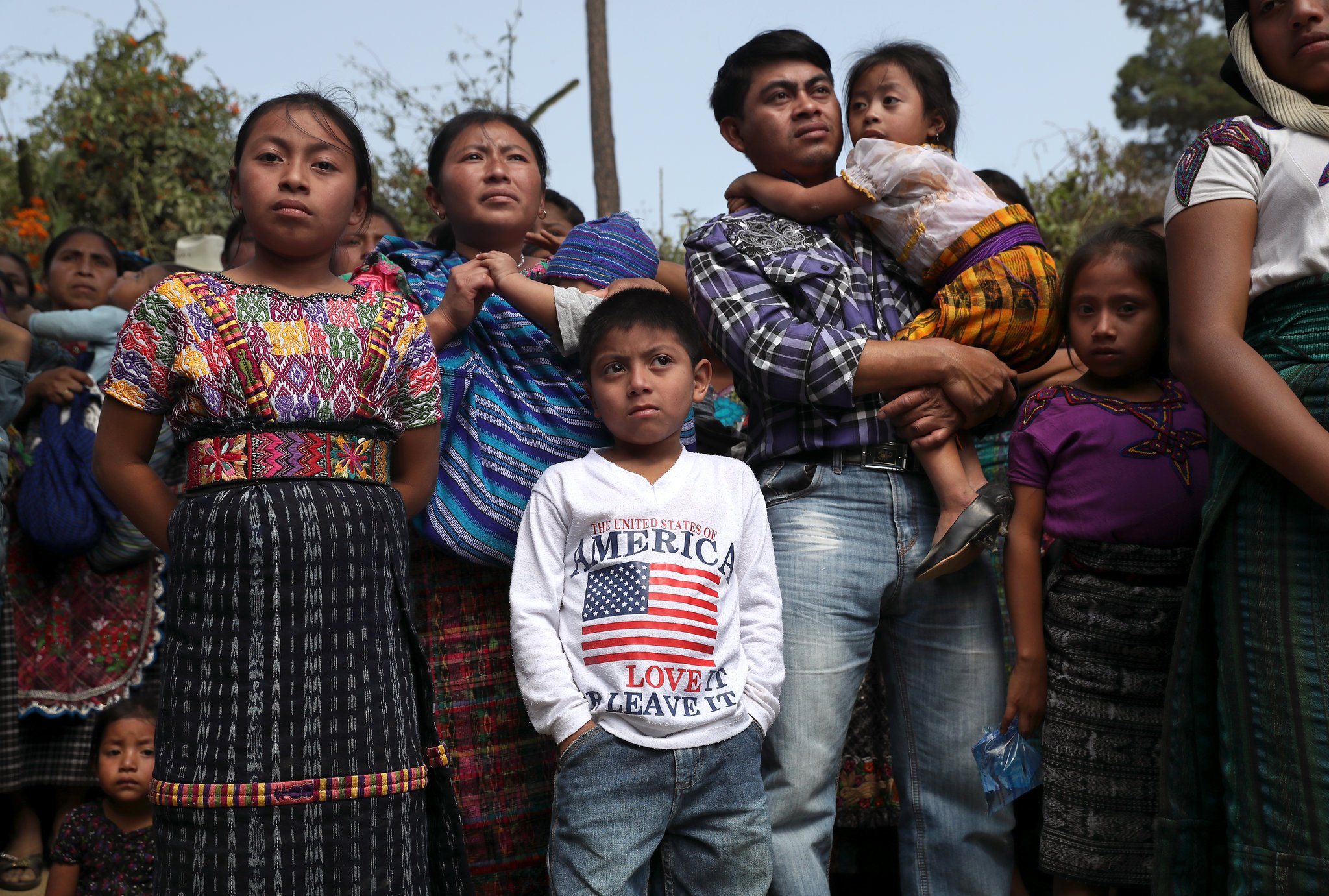 We have a flood of immigrants and refugees coming from the Northern Triangle (Honduras, Guatemala, and El Salvador). We will continue to debate border security and immigration policy, but we can also take a step back and consider how to improve the lives of people in the Northern Triangle, so that they do not feel the need to flee to our country. So - why are people in these countries struggling so much? Open to other ideas (and possible solutions), but here are some:
First: Increase Economic Freedom
Guatemalan immigrants are famously entrepreneurial. Guatemalans driven to start a successful business want to come to America to make it happen. Why? More than 72% of businesses in Guatemala operate underground - it takes 256 hours to comply with Guatemalan tax code, and total tax take is 35.2% of profits. In addition, there's a lot of unnecessary regulatory red tape politically purchased by established businesses. Lack of government recognition makes it impossible for Guatemalan businesses to get credit.
The obvious solution is an overhaul of the tax, regulatory and legal systems in order to increase economic freedom. A lower tax rate and a simpler code would give companies an incentive to operate legally, thereby broadening the base and improving access to credit.
That's not something America has a role in accomplishing (other than through verbal encouragement). We do need to take a hard look at the economic situation in the Northern Triangle, though, and make sure we don't emulate the clear failures caused by big government, anti-business policies there.
Second: Reduce the Power and Influence of Drug Cartels
Drug cartels have gained immense power in the Northern Triangle. This is a huge, huge factor in the surge of people desperate to enter our country. Migrants are often truly refugees, fleeing horrific violence perpetrated by these mafia-type organizations.
a) Legalize/Decriminalize Drugs
Legalize soft drugs like marijuana that people can take without becoming violent criminals or addicts. Decriminalize hard drugs, sending nonviolent offenders to treatment to treat addiction and restore mental capacity. In both cases, Americans legally produce and sell these substances, completely cutting off the insanely powerful economic incentive for people to cross our borders with illegal drugs. That would also ensure purity, prohibiting unethical sellers from intentionally creating addicted repeat customers with tainted drugs.
We have reason to believe that legalization/decriminalization works. Ending (alcohol) prohibition eliminated the associated violent cartels overnight. Multiple countries have experimented with decriminalization, legalization, or a combination of the two, with successful results.
That's not something one Congressperson could accomplish. Changing hearts and minds is upstream from political change of that magnitude.
b) More Accurate, Honest Education
Schools and parents have a role in providing kids with accurate, honest, age-appropriate information about drugs. Grassroots information campaigns are also effective at providing adults with information.
Most people have a strong sense of self-preservation. If they learn what types of harm different drugs actually cause, and the high risk of contamination, they would be more likely to avoid them. Learning which drugs are most strongly associated with violent criminality would also be relevant. In addition, it would be good for people to know which drugs are most strongly associated with violent drug cartels.
c) Boycott Violent Drug Cartels: Voluntarily Reduce Illegal Drug Use
Many people use drugs on a recreational basis, meaning they are not addicts and would be fully capable of boycott. Demand for illegal drugs is directly causing immense human suffering in the Northern Triangle and elsewhere. Making drugs legal is one solution; its not the only solution. Voluntarily reducing illegal drug use as a way to reduce the power and influence of violent drug cartels would work, too. Individual drug users can decide which they value more: taking illegal drugs, or boycotting violent drug cartels. Different individuals will make different choices. We should at least be connecting the dots, and putting this option on the table.
d) Better Drug-Related Border Security (not recommended)
The more expensive and difficult it is for external drug cartels to get drugs into our country, the less it will happen. This option would admittedly help cut the legs out from under violent drug cartels in the Northern Triangle. However, heightened border security is itself quite expensive. In addition, and of far greater concern, strong economic pressures would produce an unintended consequence: more illegal drug production and illegal drug cartels within our country. We've witnessed how drug cartels can destroy nations. That would be a horrible outcome.