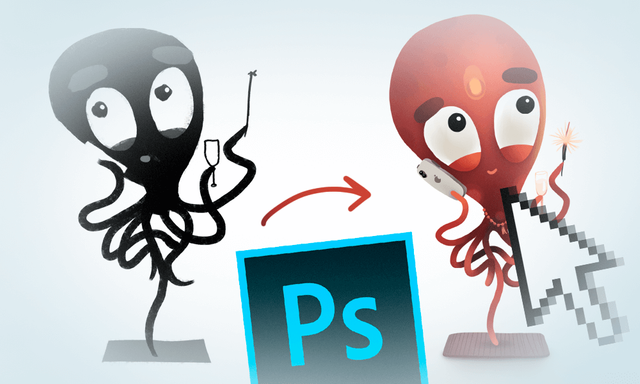 This is a short story on how I've created my New Year octopus character recently.
Idea
Everything is started from idea. I wanted to make an octopus standing on yoga mat in something like tree pose balancing on one tentacle holding the phone, drink and firework in other tentacles.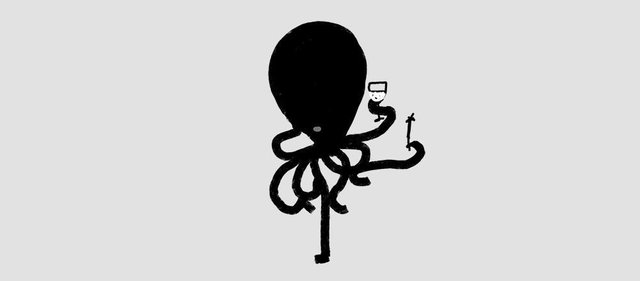 Sketch
I found this sketch was not good enough and started to check my previous works analyzing what was good about that. After few seconds I've realized I have to add more contrast in its silhouette. So I've enarged its head exaggerated it to a great extent making the feeling of something big together with small parts in one place. This contrast always works.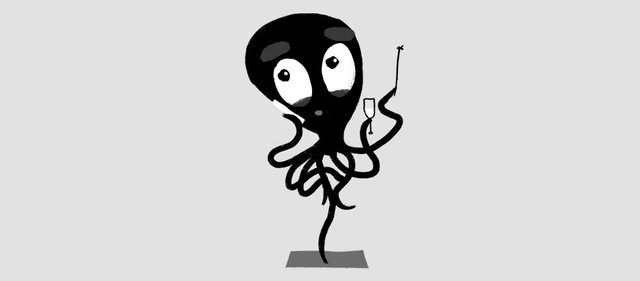 Coloring process
Now it was ready to be colored. I've drawn more accurate silhouette, eyes and legs on separate layers. Locked its transparency and started to add depth.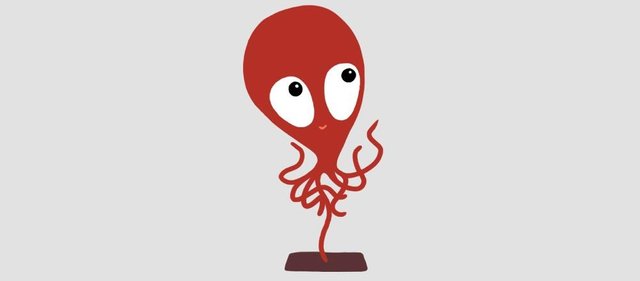 My character was ready but I need some light background to make it finalized.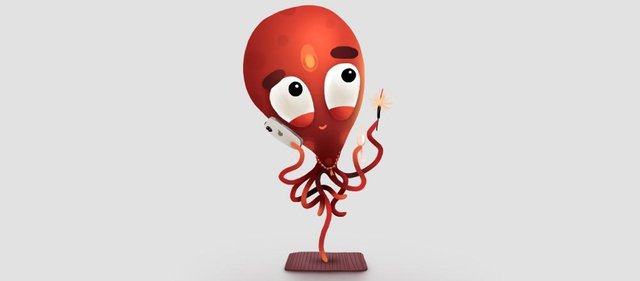 Final Touch
Added slight color on the back and snowflakes and faded its head edge to match the background more. Here it is.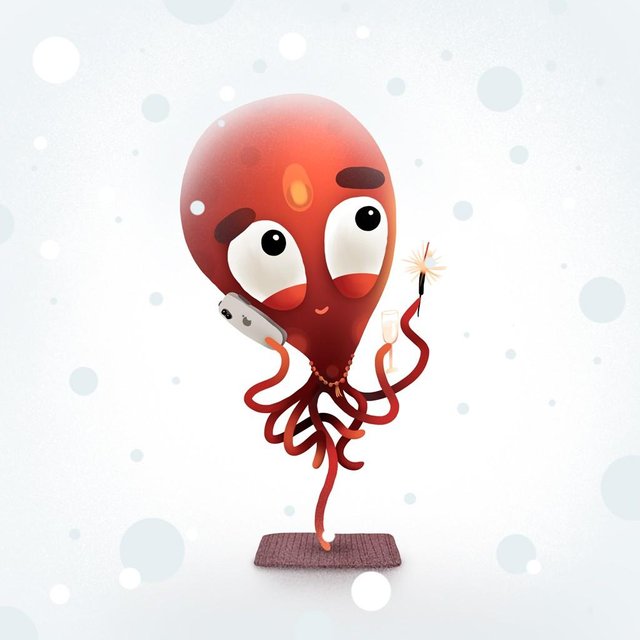 Posted via eSteem Surfer 2
eSteem product lead & illustrator Fil Dunsky
portfolio at dunsky.ru