A Hero
A hero is someone that protects others before thinking about himself. The first instinct that comes to a hero when danger occurs is to look for it rather than run from the source, the thoughts going through their minds is how to limit the damage to a minimum and save lives. There are many real life heroes in our daily life's, the firefighters risking their lives to save other people and their properties from fire, the police workforce throughout the world that are responsible for enforcing law among citizens and are the first to respond to domestic dangers, the biggest heroes for me are our Parents I mean they can do anything and everything to save their children there most satisfying moments are to see a happy and smiling face for their child. They sacrifice so much for us yet their expectation from us is nothing comparatively.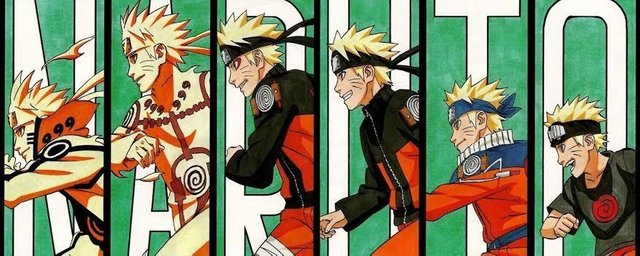 Image Source
Today I'll talk about a Hero who doesn't exist in this world but he was born in an imaginary Ninja world, in the great village if Konoha Uzumaki Naruto exists. His childhood wasn't the greatest with both his parents had passed away saving him and the whole village but the people of the village didn't know this fact and were told that the child Uzumaki Naruto had a monster hidden inside which was responsible for an attack on the village killing many of its citizens. Hence people didn't talk to him and would stay away from the mischief maker, consequently he had grown lonesome. Loneliness is the biggest pain in both the real world and the ninja world. All Naruto wanted was for people to accept him but everything he did would go against his real goal.
Naruto graduating from ninja school was asked to introduce himself and tell what he likes his answer was "I'm Naruto Uzumaki. I like instant ramen in a cup, and I really like the ramen Iruka Sensei got me at the Ichiraku Noodle Shop, but I hate the three minutes you have to wait after you pour the water in the ramen cup. My hobby is eating different kinds of ramen and comparing them, and my future dream is to be the greatest Hokage! Then the whole village will stop disrespecting me and start treating me like I'm somebody. Somebody important!" Yeah Ramen is a big part in his life. Eventually he makes friends and his loneliness is reduced and feels as if he had his family with him. Until his most respected friend and rival Sasuke decides to leave the village a betrayal looking for strength.
Now Narto's focus is to save his friend from evil and make him get back to the village, their journeys continue on and Naruto becomes a fine Ninja in the village saving it from almost being destroyed and being accepted by the whole village. A moment he waited his whole life (I was very emotional during the scene). Now only Sasuke remained to accept him as his friend and come back eventually they meet paths and have an awesome fight after which Sasuke comes to his senses and returns.
During the whole Journey Naruto had many struggles at the start but a bad start doesn't define who you are, that is exactly what Naruto shows becoming the sixth Hokage (Leader) of the village and making many lifelong friends including Sasuke, finding the love of his life Hinata and taking the protection of the village under his responsibility.
The anime is a must watch because one can relate to the struggles of the main character Naruto and how he overcomes these problems while losing important people to him along the way but never giving up. He doesn't any regrets and hatred towards others and is always positive with everyone wanting to be by his side. That is his greatest power making people respect and accept him.