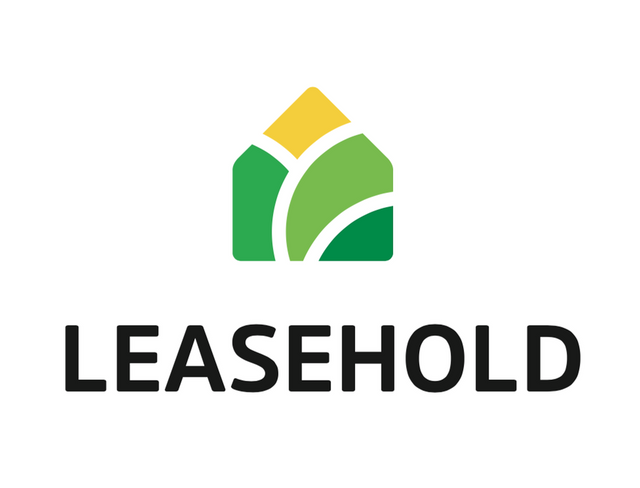 Leasehold is a profit-sharing business that is decentralized and that shares the income of rental services through tokenization. Leasehold (LHS) gives some form of rewards to the token holders in a buy-back and burn format which in turn takes back the company's profits involves buying back of tokens from the open market and thereafter destroys them in a bid to take them out of circulation. LHS is such a deflationary token that will continue to be bought and burnt back while the company sets very strict policies that will ensure that there are a further acquisition and growth that aims to increase the buyback and burn power constantly.
LHS is constructed with the javascript language and this allows and gives rise to fast processing of all functions such as transactions, payments, and accounting. LHS was forked from Lisk and has the intention of running the very first Lisk side chain off Lisk with its own Decentralized exchange system.
Innovation Factors

With Leasehold, anyone can take part in the sharing of the profits without having to own physical properties or without the need for self-identification Leasehold holds the emerging markets as an advantage from the tourism industry, and also in the everyday living industry as the platform for bookings grows with more than double the users from the previous year.
• Components of LHS
The components of the LHS are the decentralized exchange system, decentralized computing, Decentralized consensus network, LHS hub and the real-time data of company profits (buyback and burn tracker)
• Core Features of LHS
A core feature of the leasehold is the multi signatures. LHS makes it possible for users to create a multi-signature group. A multi-signature buyback is a group consisting of several LHS users known as group members. Every transaction from the multi-signature groups can be configured in a way that will require some or all signatures for approval.
Key Advantages Of LHS

• Sustainability
The buy back and burn policy of the leasehold token's policy is one that is designed to detach the volatility of the market from LHS. The policy of the buyback and burn is majorly funded by strategic property rental income that is generated and used as the source of back buying and burning. The amount of money that is used to buy back will constantly increase as the LHS has set out strict growth policies that ensure further growth exponentially.
• Transparency
All the data gotten from the LHS property rental company will be available in the form of love data. This gives token holders real-time data information showing current earnings of all properties and estimated back buying for the month.
• Security
Live data on the rental income of the business can fully be accessed by all members of the LHS. Bookings can also be made directly on the LHS site for any of the properties in the portfolio.
• Guarantee
Directors tokens will be locked for a period of five years by means of a smart contract, to make sure that the project builds correctly and operates the way it should.
Fundraising

Leasehold will have five stages of fundraising. The first one is Initial Token offering that has been launched science the 2nd of April. Right now you can invest into LSH token by purchasing it through the main website. All further sales are going to take place on different exchanges, throughout 2020.The first IEO is going to begin in June, second August, third in September and the last one is going to be in October this year. The name of exchanges will be announced by Leasehold employees on their social media. The total supply of LSH tokens is 100 million, from which 83% are going to be sold during all fundraising stages. Team members and advisors will get the rest, but those tokens would be locked for 5 years. The token price for each LSH coin is 0,67 USD each.
Properties

After the fundraising stage, Leasehold will get into action, by renting Apartments in a short term via various renting websites. Among Leasehold partners are such giants of the industry as Booking, Airbnb and Homeaway plus a lot more companies that are in this business. Currently the team has shared three apartments that are already a part of the ecosystem, all of them are placed in Port Alfred SA. There is a fourth apartment pending in South Africa, but this is just the beginning and apartments will be available from all around the world.
Trading
After all stages of the token sale are going to be completed, investors would be able to trade LSH tokens on exchanges where IEO took place. Besides of that, Leasehold would launch their own decentralized exchange, where it would be possible to get more or to sell your tokens. You will not need to register on any exchange or submit your documents to get access to trading. The only thing you will need to have is LSH wallet und access to the internet. If you are interested in a more technical part of this, there will be 39 LSH delegates, or a nodes with a certain amount of LSH tokens stored, that would get up to 60% from the exchange commissions delegated to them.
Next steps after the token sale

There are four main approached of spending collected money. First of all, as each start-up, Leasehold will need money to keep moving towards their road map and develop the business. Secondly, money will be used to buy more properties from all around the world. This decision will be supported by a deep real estate analysis to get sure that bought apartments will provide a serious ROI. The next approach will guarantee that a certain part of collected money will be spent to get tokens back from the market, specifically the ""buy back process". Leasehold company will buy tokens from the investors that are willing to quit, to ensure that the price will keep stable and get more space for increasing in value. The last, but not least are the voting rights, investors who purchased LSH tokens will be able to take part in companies decisions with help of LSH voting mechanism.
Website: https://leasehold.io
Wallet: https://leasehold.io/wallet
Facebook: https://www.facebook.com/Leasehold-101658667937642/
Twitter: https://twitter.com/leaseholdHQ
Autor Telegram: @nik95rnd
BTT: cribusen