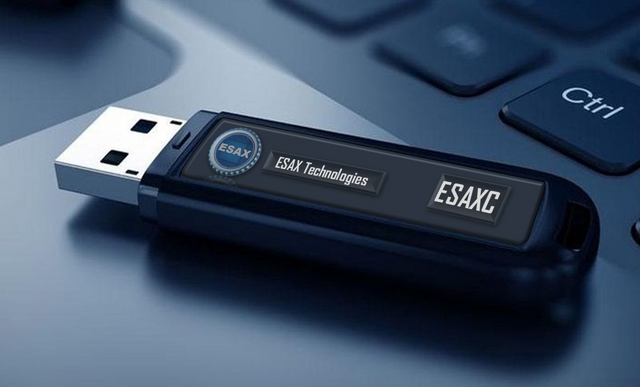 Being a participant of the ESAX is going to come with numerous benefits, which is what I am going to discuss in detail in this article.
No long unnecessary procedures for international money transfer.
One of the most common benefits of cryptocurrencies and blockchain technology is that they have enabled cross border transactions to be simple and seamless. Traditionally, cross border transactions involved a lot of long procedures, which often cost transactors money and their time, not forgetting high taxes. With blockchain technology, transactors do not have to wait long hours for various procedures, and the transaction fees are very pocket-friendly. ESAX exchange is going to be the ideal centralized crypto trading platform for people all around the world.
There are 24 hours 7 days and day unlimited payment opportunities.
The ESAX platform is going to be active all day throughout the week, which gives the participants a chance to transact any time they wish. The support team is also going to be available on a 24 hours basis every day to answer any questions that the participants might have. This is the definition of convenience and effectiveness.
Easy solution loans.
Now, everyone goes through financial difficulties or emergencies, and the process of getting approved for a loan by banking institutions is long and tedious. With ESAX however, you will be able to get an ESAXC money loan without any formalities and at incredibly low-interest rates. This is a unique feature that is going to play a very big role in ensuring ESAX gets adopted massively.
Easy and safe handling.
ESAX is going to be a fully secure platform where all participants can be assured of their personal data and digital currency holdings security. The ESAX platform is also designed in such a way that using it will be very simple for beginners.
Not affected by changes because of a guaranteed fixed price.
ESAX exchange is going to have a fixed value for their ESAXC coin, which will be equivalent to 1 US Dollar. This price is not going to be altered at any time, which gives the participants a sense of assurance because they will not have to be worried about incurring heavy losses due to price falls on the low season.
Ability to convert the ESAXC coin to any currency or cryptocurrency of your preference.
The ESAX exchange platform is going to allow participants to easily change their ESAXC coins to the local currency or other cryptocurrencies at any time. This is an imperative feature which is also going to ensure the ESAX platform is massively adopted. You will be able to use your digital currency holdings at your preferred time and in any form of currency you require.
CONCLUSION.
The ESAX platform is also going to support cold wallets. Most importantly, however, there is going to be live 24-hour support from a team of professionals to ensure that your experience on the ESAX platform is worthwhile and profitable, without any mistakes. I believe that ESAX is going to revolutionize centralized crypto trading as we know it by offering all of the benefits mentioned above to all its participants.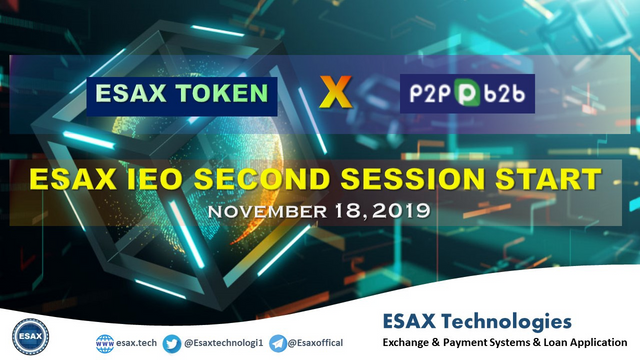 🔗 Website: http://esax.tech//
🔗 Whitepaper: http://esax.tech/whitepaper/whitepaper-esax.pdf
🔗 Bitcointalk ANN Thread: https://bitcointalk.org/index.php?topic=5197649.0
🔗 Telegram: https://t.me/esaxPRICE
🔗 Twitter: https://twitter.com/ESAXTechnologi1
🔗 Facebook: https://www.facebook.com/ESAXTech//
🔗 Linkedln: https://www.linkedin.com/company/esax-technologies//
🔗 Medium: https://medium.com/@esaxtechnologies
🔗 Reddit: https://www.reddit.com/r/ESAXTechnologies/
🔗 ESAX IEO Link: https://p2pb2b.io/token-sale/ESAX/1
══════════════════════════════════
★ Author: jamesndungu1
★ BitcoinTalk Profile: https://bitcointalk.org/index.php?action=profile;u=1856049
★ All Images credited to ESAX Technologies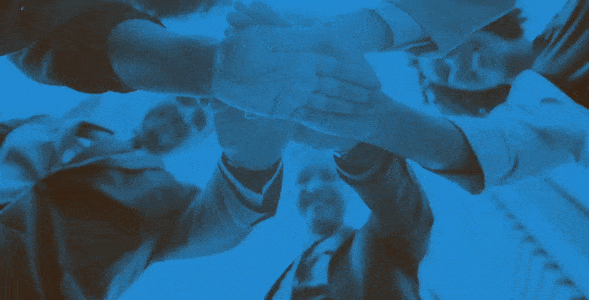 ══════════════════════════════════