May 29th was kind of a big day for South Korea in the ICO space as they plan to re-legalize ICOs (initial coin offerings). According to Business Korea a National Assembly committee said it is interested in in legalizing and legitimizing cryptocurrency in South Korea. This is all a breath a fresh air after the bad news that came out in late 2017 where South Korea banned ICOs..
So if ICOs are a thing again in South Korea what does that mean for ICX (ICON)? ICX has been coined the Korean Ethereum, which is kind of is, but isnt. ICX is much more than just the Korean Ethereum, it is the Korean Enterprise IBM/Hyperledger. In short it is a business that goes to smaller businesses and educates them on blockchain and how ICX can help them be more efficient and save money on processes they are already doing.
With ICX having such a large footprint in South Korea and its legitimacy being backed by IBM/Hyperledger it will be fore sure the go to chain for ICOs. So with its enterprise real world application, potential ICOs/dApps going live on ICX the future for ICX is pretty bright.
The only real question at this point, is how bright?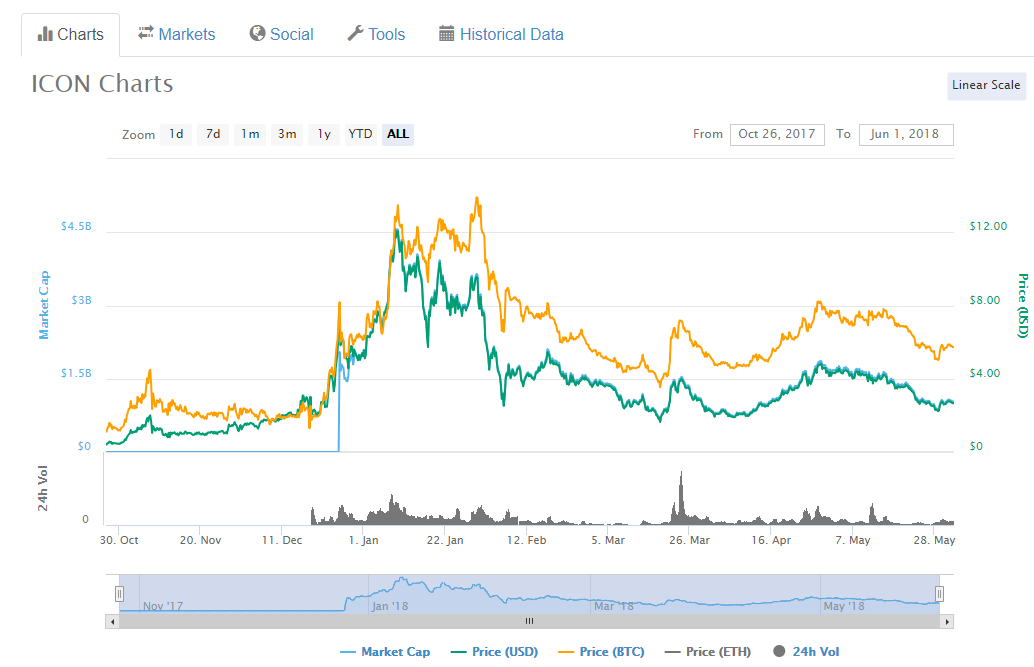 Twitter https://twitter.com/dailycryptodata
Instagram https://www.instagram.com/dailycryptodata/
Telegram https://t.me/dailycryptodata
If you found this helpful or liked it, please upvote, follow and resteem!