Customer loyalty schemes in accommodation industry: how blockchain and WONO will improve them?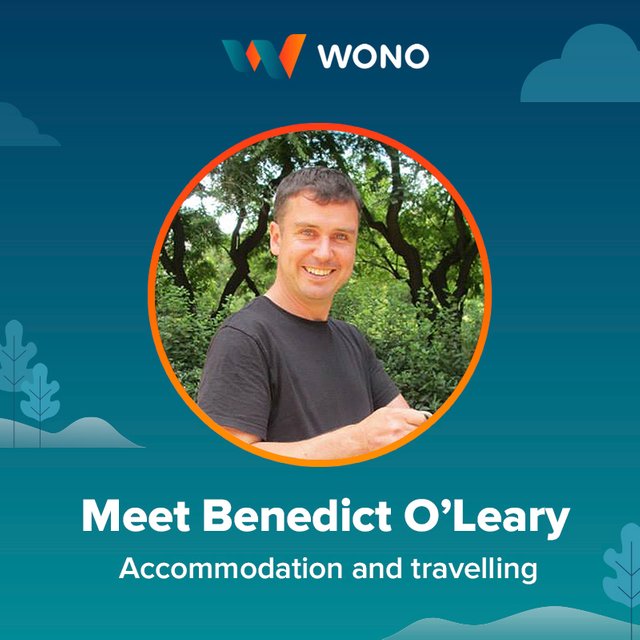 Benedict O'Leary
Former business development manager at Booking.com
Accommodation and travel advisor at WONO
Benedict works at WONO as a travel and accommodation advisor, shares his broad experience in the industry and explains how exactly the blockchain and WONO project will change hotel and accomodation business in the nearest future. Today let's talk about loyalty and user retention.
Adopting a hotel loyalty system connected to WONO could allow companies to seamlessly add partnerships, without increasing the complexity of their program. A broader network of partners would enable accommodation partners to reach new clientele at no extra financial cost.
One of the main successes of OTAs is that they drive loyalty and repeat business, however smaller independent properties could also benefit, particularly if combined with add-ons (meals, transfers etc.) to provide an authentic P2P model.
This trend is already beginning with Airbnb for one diversifying its offering to include small boutique hotels.
Early adopters of this type of scheme could be lifestyle chains (i.e. Design hotels) or tech-oriented hotels and these would benefit considerably because initially a limited supply of tokens could be created on the blockchain (WONO).
Further points could be issued carefully when transactions are made. With a limited supply and steady rate of inflation, early adopters (including customers) who own points, will have their loyalty points portfolio increase in monetary value as more people adopt the system.
A key issue in today's environment is data usage, GDPR (General Data Regulation Protection) is coming into force in May 2018 in the EU. Data-sharing on WONO would provide hotels / properties a complete profile of their guests. Hotels could use all travel data gleaned from customers' transactions made with their entire crypto-currency "wallets", which might house several different loyalty programs and other ancillary purchases, such as flights or car rental.
This is a marketing Holy Grail — being able to value (and reward) guests based on their purchasing behaviours and their future intentions to spend is priceless data for formulating customized (market) rates and providing a personalized booking experience.
Another advantage from the WONO perspective is that loyalty schemes would become more meaningful. Rather than just being rewarded points with little monetary value the tokens earned could be redeemed for something of value (car hire, accommodation, etc.).
In real terms users would be able to convert their awards immediately, rather than having to wait a certain period of time/number of stays for points to be visible in their balance. With WONO it is more transparent. This could potentially enable improved cross-selling with other services on the platform as the coins are placed on the same decentralized ledger in real time.
In turn, when connected to user profiles and ratings on the WONO platform, this could lead to gamification of the whole process of earning and spending rewards which would consequently make it a more satisfying process for the consumer.
Accommodation providers spend heavily to improve their rating and reputation score on ratings website because they appreciate that this drives repeat business. The WONO platform could be a useful tool to enable properties to control their own marketing.