Bitenny - a medium of bridging the gap between cryptocurrencies and fiat money
Welcome back, my dear readers. I have just figure out a good project which develops for the payment network based on blockchain technology - Bitenny. Let's analyze the outstanding aspects of this project.

Bitenny
First of all, I will provide some basic information about Bitenny. Bitenny is a multi-functional platform:
Providing payment protocols for service vendors, retails and companies.
Giving advice to investors to increase profits and complete their portfolios thanks to AI and machine learning.
Technical structure
This is a brief description of the technical structure of the Bitenny platform.

The blockchain layer allows access to data stored on blockchain, such as retrieval of fees, wallet balance, ...
Exchange layer allows access, collection of data from the trading platform in real time.
The Bitenny algorithm of the platform (Artificial Intelligence - AI) will make an impressive difference between Bitenny and other platforms thanks to the efforts of members with many years of experience in AI and machine learning. Machine learning will make predictions of cryptocurrency prices to help investors achieve the highest profit from the Bitenny platform, and it even supports automatic trading for users.
The advantages of Bitenny
Bitenny has many outstanding advantages but I just mention two big features.
First, noticeable and attractive to me is Prally. This is the name of a digital asset management assistant tool powered by AI. Its main task is to offer the most optimal and potential trading options for investors based on machine learning analyzes. These options are determined by Prally through agents and the balance between benefit and risk. This helps professional investors get the insight of current state of the market to make the most appropriate decisions.
Bitenny will bridge the gap between crypto and real life with its payment platform. Bitenny will provide users with a digital wallet on its platform. Through the payment protocol, users can directly make transactions or payments easily, even using cryptocurrency, exchange directly with other users or pay at stores in the Bitenny network. Bitenny also helps store owners to easily integrate Bitenny's payment system into their website.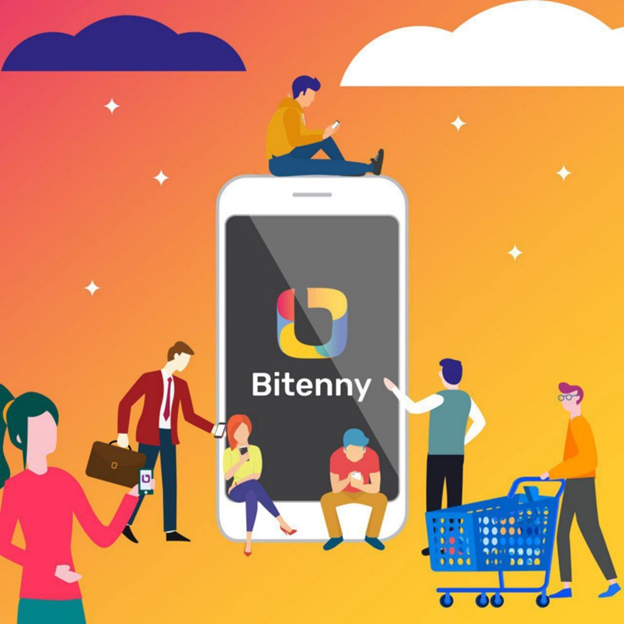 Bitenny token
Bitenny token (symbol: BTNY) will be used on Bitenny platform as a means of exchange. With the features of a payment platform and the advantages that bring real value to the Bitenny project, BTNY will own value as a currency, which crypto lovers are still expecting. Here is some information about BTNY token sale.
| Symbol | BTNY |
| --- | --- |
| Type | Utility token, ERC20 token |
| Total supply | 1,000,000,000 BTNY |
| For sale | 700,000,000 BTNY |
| Token price | 0.07 USD |
| Softcap | 3,000,000 USD |
| Hardcap | 25,000,000 USD |
| Restricted | Cuba, Venezuela, USA, Ethiopia, Kenya, Sao Tomé en Principe, Iran, Iraq, Serbia, Afghanistan, Cambodia, Tunisia, People's Republic of Korea, Yemen, Trinidad and Tobago |
Unsold token will be burned.
Bitenny official media channels
Website | Whitepaper | Telegram | Facebook | Twitter
. . . . . . . . . . . . . . . . . . . . . . . . . . . . . . .
Author: tuthienloc92bk
Bitcointalk profile: https://bitcointalk.org/index.php?action=profile;u=2135870