PECUNIO's Interview At The NASDAQ Stock Exchange In New York!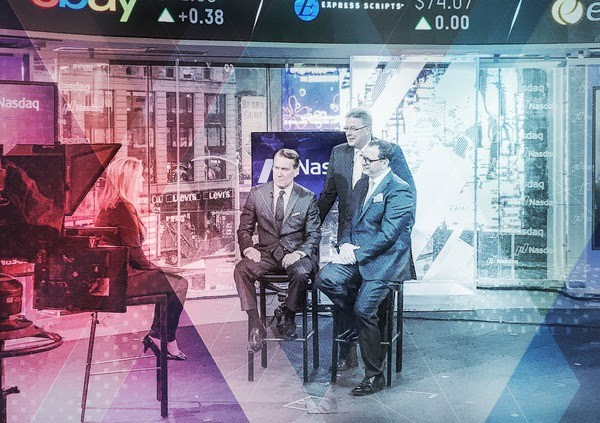 Hello hello, PECUNIO fans!
As we mentioned in our last blog post, our top level executives were invited to the NASDAQ stock exchange for an interview. In a recent email from our CEO Reinhard Berger, he explains why this was such an important event:
Dear PECUNIO member,

Just recently we had the pleasure to be invited for an interview by Jane
King at the NASDAQ Stock Exchange in New York and to give insights on our
PECUNIO GOLD COIN and why our stable coin will have a significant impact on the financial market.

Our interview was even published on CNBC and broadcasted on national TV.
The appointment in New York and our visit in the U.S.A once again showed us that our
Gold Coin meets high demand on the international market and that we are on the right track with our multifunctional investment platform.
Please find attached our interview with Jane King.
Enjoy the video!

With my best regards

Di Mag. Reinhard Berger MBA
CEO of PECUNIO
Watch the video below to see the full interview!
Keep it tuned here for more updates!
IMPORTANT NOTICE: PECUNIO's ICO starts in just 7 days! Our pre-sale hit its hard cap of $4.5m, and we expect our main sale to do the same. If you want to participate in our main sale, head over to our main site.
Regards,
PECUNIO Team