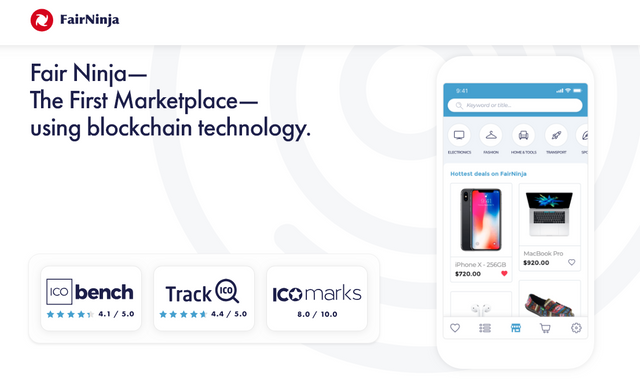 Intro
Hello guys, back again with me in my blog post, today I will tell you about the new project that I already read, this platform will make the marketplace that can be used by the seller to sell their product and the buyer find the product, not only the ordinary marketplace, this platform can be used across the world, its mean that the stuff that we buy or we sell can ship worldwide, let me introduce with FairNinja, the new platform that works in the marketplace in worldwide that using blockchain as their system. in this post, I will tell you guys about all thing that related to fair ninja, the platform, the token details, ICO schedule, Roadmap, the Teams and the other things.
What is FairNinja?
FairNinja is the first marketplace platform in the world that use the blockchain as their system. we all know that right now the online shop is booming in the world, every people in the world is know about an online shop and I think they buy some stuff online, the online shop, especially marketplace, have more benefit like the price is cheaper because they don't need to pay a rent some physic shop, just create an account and you can sell your stuff on it, and you don't need to give your extra effort to buy in online shop, you just need an account and the internet connection to buy it online. Second, blockchain system is booming right now, at the first time blockchain system is used for cryptocurrencies only, but people in the world know about the advantages of the blockchain, like the security, anonymously. So in this platform, they will make two of the popular things combined, FairNinja is the product of this project.
Features of FairNinja

Wise: You will see a great deal in this marketplace. cheaper, safer than the other marketplace.
Fast: You will feel if you buy in this marketplace it faster than another platform.
Anonymous: Your Order History, your payment information and your shipping information will secure in FairNinja System.
FairNinja Benefits

Worldwide: FairNinja Platform is work in worldwide so all country in the world can use FairNinja to buy and sell their product.
Fast and Secure: All system in FairNinja will work automatically using a computer and software, so your transaction will fast and secure than the other traditional marketplace.
Purchase with all currencies: in ordinary Marketplace usually, you pay the stuff with your Debit card or Creditcard, in the FairNinja you can use the popular cryptocurrencies like Bitcoin, Litecoin, Ethereum, and Yoshi coin.
Multi-Language translation: Don't worry about the language about the product that you want to buy, in this platform, it will be translated automatically using the program in FairNinja.
Developer Features: This features will make the new features in the FairNinja platform like the Artificial intelligence and the 360 cameras for product presentation.
Loyalty Programs: Loyalty will be distributed to all member of FairNinja that have the biggest loyal.
Token Details

Token name: Yoshi
Token ticker: YSH
Token price pre-ICO: 0,08 USD
Token price ICO: 0,1 USD
Total supply: 500M YSH
Soft cap: 5,000,000 USD
Hard cap: 23,250,000 USD
Roadmap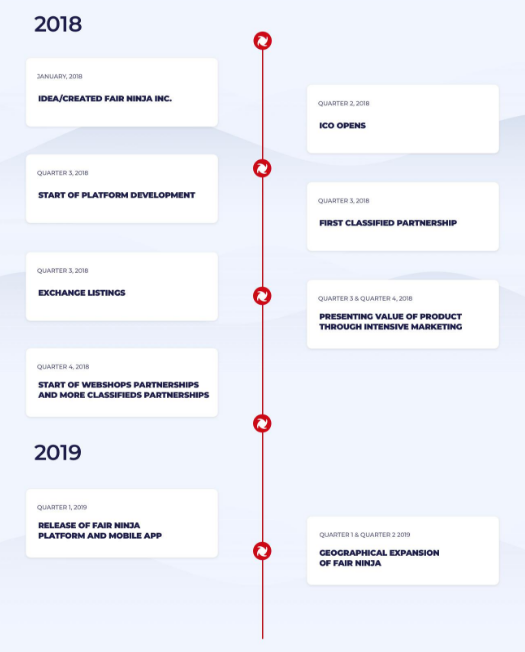 Team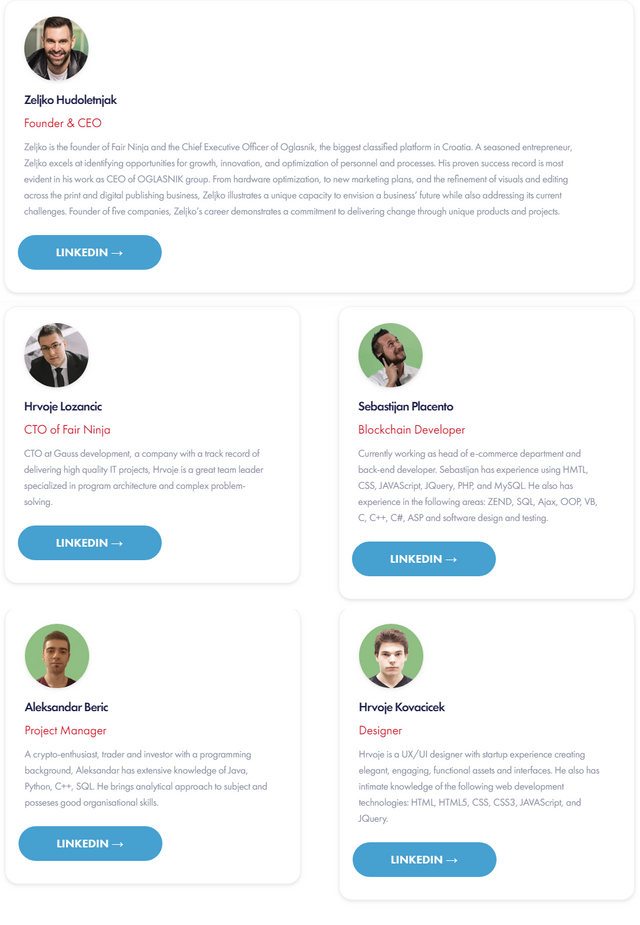 Follow and Subscribe our Social Media
To know more about this project you can follow and subscribe their social media below,
Conclusion
Marketplace is one of the popular services in the world, if this project makes marketplace and they makes the marketplace that using bitcoin and other cryptocurrencies as their payment, it will very good, I think many traders and cryptocurrencies holder will support this project, because it will give them many benefits, one of them is they don't need to convert their cryptocurrencies into local currencies first before they send it into marketplace, so if you have any interest with this platform you can try to see this project, follow the social media to keep update ICO and news about FairNinja Platform. Thank you for coming in my blog post I hope you enjoy it.
to know more about me,
Author: gesdan
Bitcointalk Profile: https://bitcointalk.org/index.php?action=profile;u=1057473
Telegram Username: @jasson_albert
Eth Address: 0xbe10b9C0DbcC5CA1A7De2e3bF472345A7Bc85d2B