Wealth Migrate ICO Review - Redefining Real Estate Investing
Wealth Migrate is an online real estate investment platform that allows users to invest in properties anywhere in the world, from the comfort of their couch. Wealth Migrate allows its clients to invest both commercially and in residential property depending on the country they intend to invest in. It has headquarters situated in South Africa and acts as an online real estate marketplace for both local and international clients.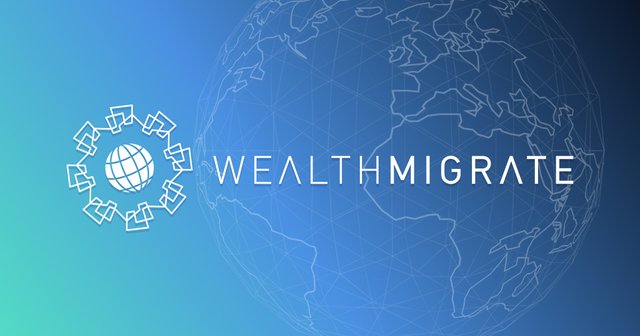 Their vision is to make real estate investing as easy as ABC.   Real estate investing was previously only available to wealthiest people, but they embarked on a challenge and started a platform, where you can invest in real estates as little as 100$. They already have investors from 116 different countries,who have invested more than 72 million dollars. 
What used to take months can now be done in minutes, from the comfort of your home. No hassles, no management issues, no complex tax structures. 
Why Wealth Migrate is unique and beneficial
Top notch technology
Wealth migrate has embraced high-end technology which is key to service delivery. This enables this firm to easily spot investment opportunities, confirm their authenticity before grabbing them and handing them to their investors in time. Their investors have the upper hand in the early seizure of available investment pathways around the globe.
Good global presence  (11 offices around the globe)
Wealth Migrate has heavily invested in global physical presence. Their headquarters are situated in South Africa, but they have offices in Cape Town, Seychelles, Brisbane, Hongkong, Shanghai, New York, Dubai and London. All these offices dotted around the globe are equipped with qualified teams which see to it that clients get the best services.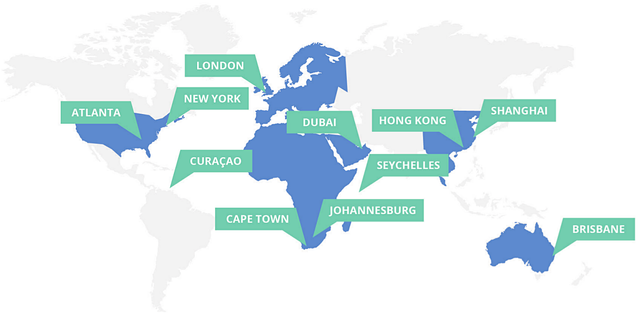 Excellent staff
Wealth Migrate ensures that it recruits employees who have what it takes in the real estate field and who have bequeathed experience. It ensures its workforce comprises of expatriates in international investment as well as real estate analysts who can use current trends to determine the country/region with the most promising real estate industry and thus refer their clients. This minimizes the risk of losses and ensures clients and the firm continually register increased profits.
Attractive dividends
Every investor keenly looks into the returns of the company they are investing in. At Wealth Migrate, they urge you to invest as little as $1000 and begin enjoying real returns from real investments in real estate assets around the globe. Wealth Migrate distributes dividends of between 7% -9% quarterly to the investor. Currently, 4.5 Million dollars have been earned by clients in the form of dividends.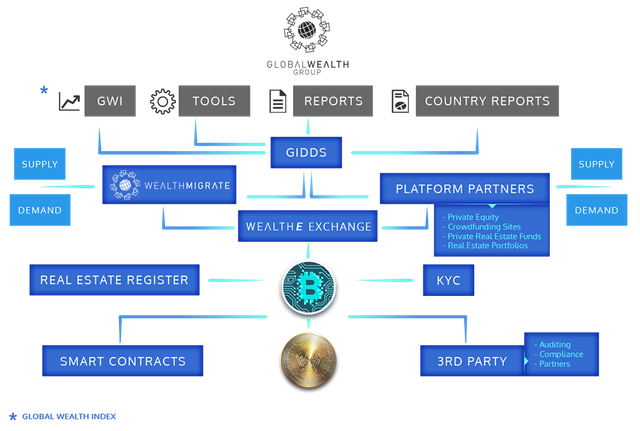 The Team
The founding members of Wealth Migrate team have plenty of experience in their fields. Meet some of the key team members:
Board members:
Executive team:
WEALTHE Token Sale Details
Wealth Migrate ecosystem will be powered by WRE token.  They aim to raise up to  30 million dollars with the sale of 300 million WRE tokens. 
They have a total supply of 600 million tokens, 50% of these will be sold in the crowdsale, 20% will go to the team, 20% to the reserves, and  10% will go for network growth. 
Their token sale will end on  May 21, 2018, or when hard cap is reached. 
Conclusion
This platform provides investors with the ready market to invest their funds. Availability of offices in nearly all regions and technologically equipped teams make it one of the best online real estate investments. 
Their well-written white paper and FAQ available at https://wealthe.io
Telegram: https://t.me/WealthEChat
Facebook: https://www.facebook.com/wealthmigrate
Twitter: https://twitter.com/WealthE_Coin
Bounty: https://bountyhive.io/r/ringzero