Free Tokens! - Cryptogrind's Airdop Picks - No 72: TheVault (VSS )
.
Cryptogrind's Airdop Picks: TheVault (VSS ) ..... .....
TheVault is a group of experts in security, banking and marketing, dedicated to building a fast global payments solution using an AI-powered fraud detection and consumer protection protocol . They are are giving away airdrops as part of their launch campaign.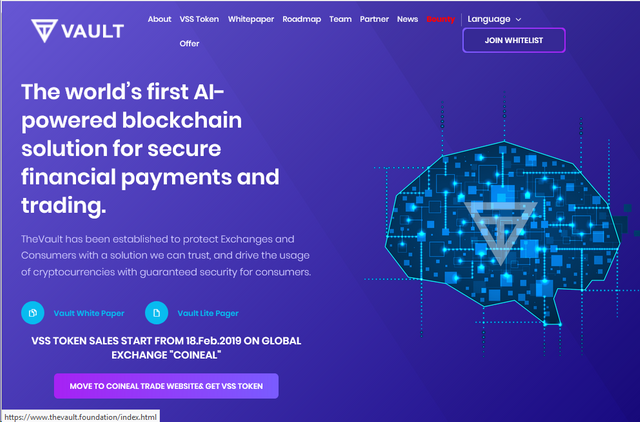 Follow these steps to claim your airdrops
Visit TheVault airdrop page.
Submit your ETH wallet address and email and sign up for the airdrop.

Join their Telegram group. (+200 VSS)
Follow them on Twitter, like and retweet top tweet
Like their Facebook page, like and share top post
Upvote this post and follow for even more hot and profitable tokens!
Good Luck!