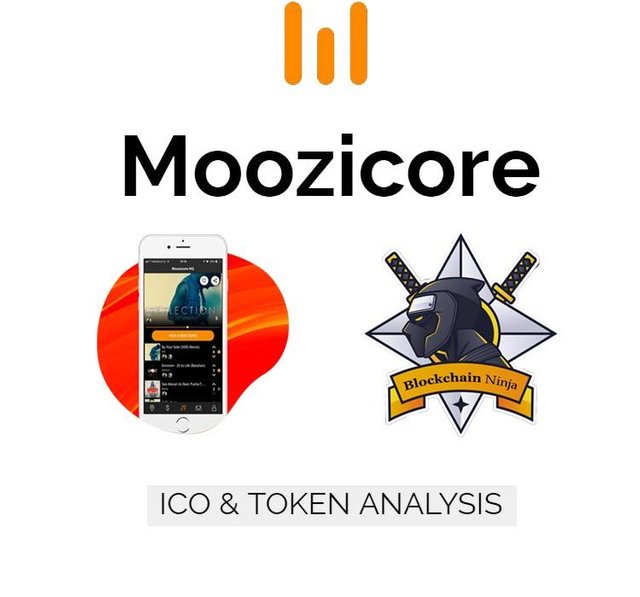 Hello friends. I have not told you about amazing projects for a long time. Today we will talk about the project Moozicore. The project is now conducting an ICO and if you like the project you can join the project. Let's first take a look at the details of the Moozicore project, and then talk a little about it.
ICO details

Official video of the project
Team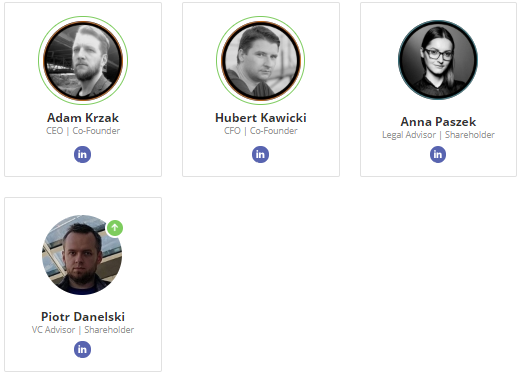 Advisors

Financial
| Token | MZG |
| --- | --- |
| Platform | Ethereum |
| Type | ERC20 |
| Min. investment | 0.3 ETH |
| Accepting | ETH |
| Distributed in ICO | 61% |
| Tokens for sale | 498,000,000 |
BONUS
| Stage 1 >> | 50% Bonus |
| --- | --- |
| Stage 2 >> | 30% Bonus |
| Stage 3 >> | 10% Bonus |
Rating

Roadmap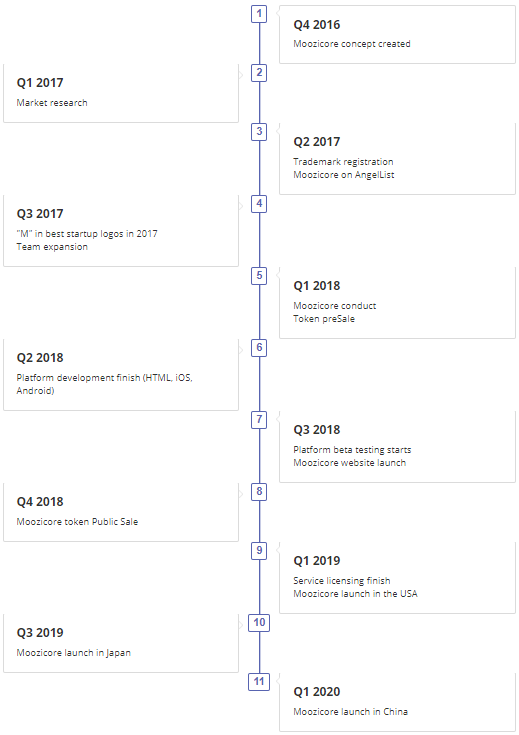 Moosicore

As you can see from the video project aims to create a unique music platform that will be integrated into businesses around the world. Judging by the documents, the United States for the integration of the Moozicore platform selected the United States, Japan, and China.
The platform aims to integrate into the business in order to improve the quality of client lining up by providing music choices. This non-standard solution can give a new impetus to the service business.
It's no secret how music has a positive effect on consumers. They want to stay longer, buy more, or simply return again and again. This strategy of the project Moozicore gives customers the opportunity to choose music in their favorite places.
What do we get as Moozicore users?
As Moozicore users, we will have the opportunity to vote for our favorite musical compositions, which will give us the opportunity to listen to them in our favorite institution. Bar, restaurant, gym. We will choose our favorite songs through the Moozicore App. It will be available to us for both ios and for Android devices.
Business with Moozicore

For business, this project is not a bad decision. After all, we all strive to increase our sales, increase the amount of the check, or simply attract new visitors. The project will allow your customers to feel more comfortable in your establishment. What will give new income to your enterprise?
Musical psychology has long been studied by large companies around the world and integrates it into business models. What brings them great profit.
Conclusion

This is not a simple project with you. There are both pluses for business and pluses for users. In other ways, it is very interesting how this project will affect social places. Can the project improve the musical environment around us? Soon we will find out.
—----------------------------
Whitepaper: https://tokensale.moozicore.com/whitepaper.pdf
Website: https://tokensale.moozicore.com/
Website: https://moozicore.com/
Bitcointalk Galantin
Bitcointalk links https://bitcointalk.org/index.php?action=profile;u=2299006
Wallet 0x61F7C0C58CE5b94c416F2dBE98396553d07346F1