HetaChain: a blockchain with broad applications across government, business, and communities.
HetaChain is a new blockchain ecosystem that will definitely improve your life, whether you are a business owner, a governmental entity or just a bold and courageous citizen that embraced the blockchain technology! With this platform, you will be able to have your own chain or chains, pegged to the HetaChain main one and make each of them specialized in the tasks you need to have performed, whether it is identity verification, payments or even big data processing. Besides this, there are several other features that make this project unique but allow me to keep this introduction brief.

One of the less talked aspects of using blockchain technology in this industry is to grant access to your car to third parties through an app. This is only possible if there is a decentralized identity verification method that gives you trust when you want to allow someone to have access to your car. HetaChain will enable you to do this as it is possible to have a side chain dedicated to ID verification. With this side chain and the easy-to-use Dapp development tool, you will be able to create a system that unlocks your car for the person you want, with just one click.Additionally, another feature that only a decentralized ecosystem can provide to you is the ability to "rent" car functionalities. If all the cars start being sent from the factory fully equipped, then, through HetaChain, you can unlock certain features and pay only for what you actually use.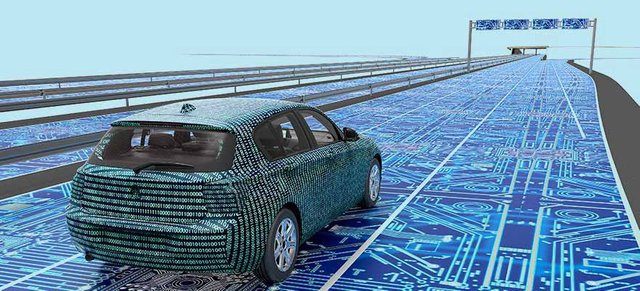 There are a number of technologies that did not work for both the Bitcoin and Ethereum Blockchain. Among the challenges that HetaChain seeks to address include:
Implementation of efficient sidechains and consensus models.
Reliable Connectivity to offchain third party databases.
Eliminate industry barriers that hindered massive adoption of Blockchain technology by businesses.
Provide businesses with unique and customized immutability and Blockchain security features.
Provide high processing speeds and scalability.
Ensure integration of Blockchain technology with existing software.
Through the above features, HetaChain seeks to offer a development catalyst for most businesses. By building solutions that work, the system has found its way on how to fully transform the banking sector.

HetaChain has introduced sidechains and implemented connectivity to offchain databases. The success of any financial technology heavily relies on scalability features and integration with other technologies. Smart banking is based on the need to replace fiscal currency with a cashless monetary system. Therefore integrating existing business solutions with trending technology is essential in putting up a self-driven banking system.


Scalability is an obvious barrier to achieving cost-effective smart banking opportunities. There must be a way to engage in smart shopping, smart kiosks, smart cash withdrawals, smart remittance and smart interactive front end with the ongoing hype of Blockchain technology. Disruptive wireless technology is likely to accommodate cost-efficient scalability of financial systems while adjudicating for the progress of Blockchain. Either way, HetaChain seeks to make scalability a non-issue in the future. Thereby, providing an opportunity for smart banking interactions to flow seamlessly and cost-effectively.

HetaChain is a groundbreaking solution for overcoming challenges associated with modern banking. The global network of business partners has a defined set of goals. A major one being the need to create a fully fledged Blockchain infrastructure; That cuts across government agencies, business, and global communities.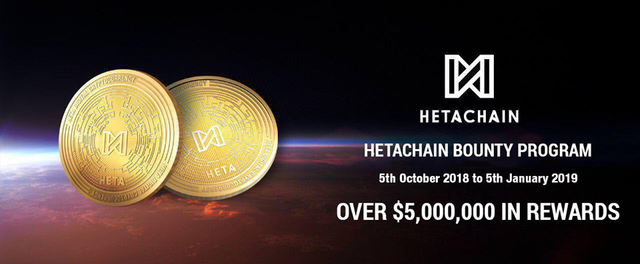 Website: https://heta.org/
Telegram group: https://t.me/Hetachain_Community
Telegram channel: https://t.me/Hetachain_Announcement
Facebook: https://www.facebook.com/hetachainofficial
Twitter: https://twitter.com/heta_org
BitcoinTalk: https://bit.ly/2QYxMVt
Bounty campaign: https://bit.ly/2QHKYha
Linkedin: https://bit.ly/2zvN25F
My Bitcointalk Profile Link : https://bitcointalk.org/index.php?action=profile;u=1322879
My ETH Address : 0x497336b629912C2460DCAA72a2E885E1c1b41689