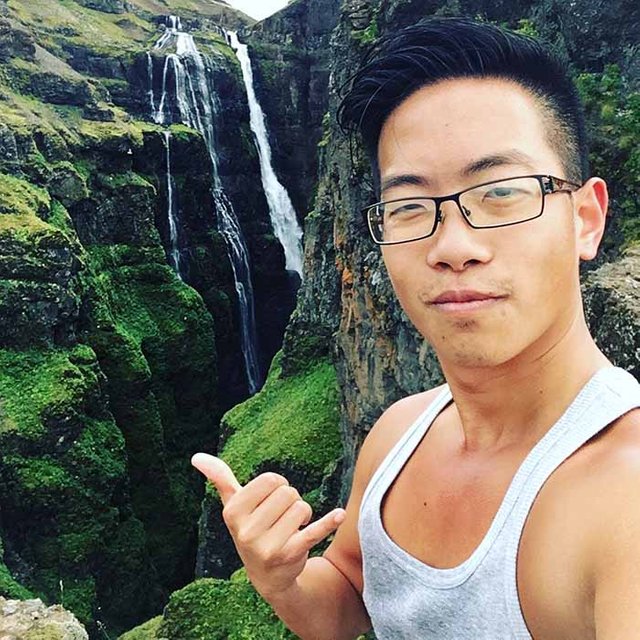 Hiking to Glymurfoss in Iceland
I had the chance to hike up to the tallest waterfall in Iceland called Glymurfoss. While this waterfall is the tallest, I was told that there are other beautiful waterfalls across Iceland, so by no means is Glymurfoss the "best" waterfall in Iceland. Of course determining the best waterfall really is subjective as many people have their own ideals of what makes a waterfall the best.
Glymurfoss actually is two different Icelandic words put together. "Foss" simply means waterfall in Icelandic, and is used across many other waterfalls in the country. Glymur can mean sound or echo depending on the interpretation of the Icelandic word.
Glymurfoss height is 198m or 650 feet high. 
It's the tallest waterfall in Iceland, not including the seasonal waterfalls that might be created with glaciers on Iceland.
The hike is generally easy to intermediate depending on the skill level of the hiker. It starts by parking your car, and then following the trail upwards towards the top of Glymurfoss. There's a small man-made cave that leads to down to the bottom of the stream where then you cross on the wooden log. 
While I was there, many tourists didn't know how to properly cross the log .. easiest way is to start to the left of the log while holding on to the rope, and then mid-way, cross over to the right side of the rope while putting one foot after the other crossing over the stream on the log.
Then there are a series of ropes to help hikers climb up the steep hill at each terrace. And then there are many stopping points to take scenic photos of the waterfall as you get closer to it.
Don't forget, to look back and see the beautiful valley scenery with the stream snaking its way across the landscape. The entire valley was created by glaciers as you can notice the U-shape feature. If it's V-shape, then the valley was carved out by just river.
Since it's a natural hike, there are no railings or barriers, so be cautious standing next to the edge of areas, otherwise, you will fall off the cliff, and it's not a happy ending falling down from that high.
Towards the end of the hike, if you want to go back towards the otherside, you'll need to cross the stream. You could cross the stream with your shoes, however, it will get wet and it won't feel comfortable hiking down with super cold wet shoes. So what I did was take off my shoes and sock and cross the stream either barefoot or with waterproof shoes. No matter what, since the stream is glacier fed, the water will be freezing cold.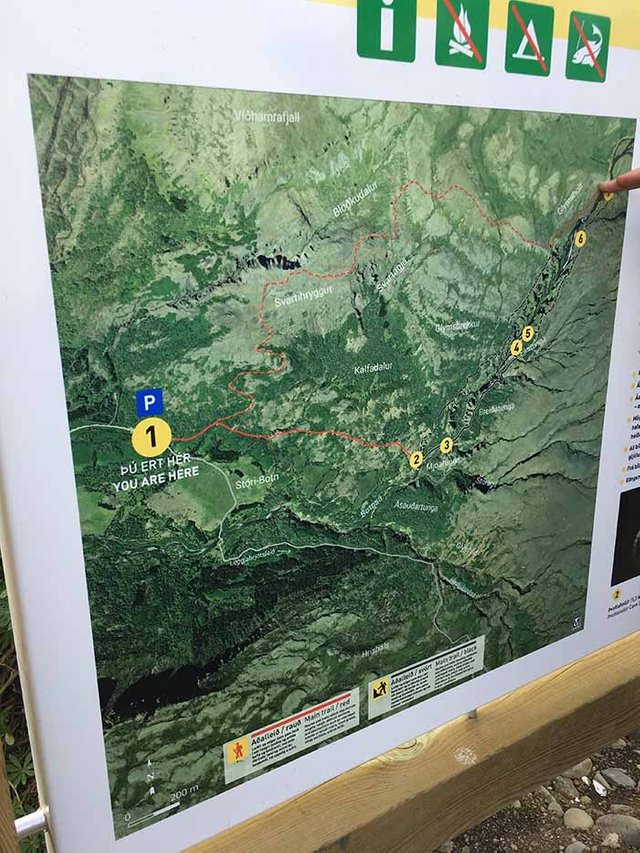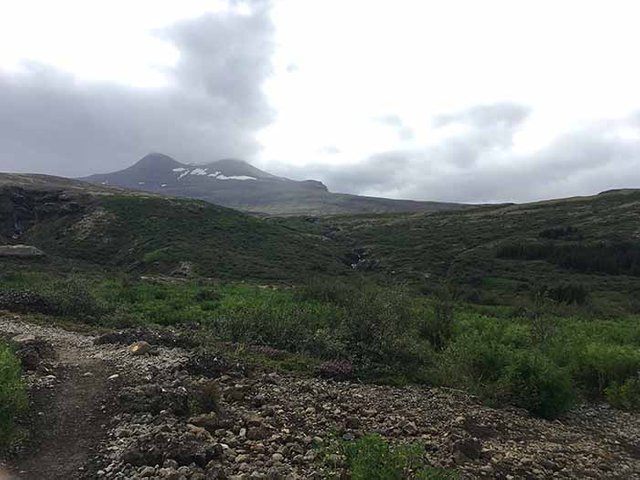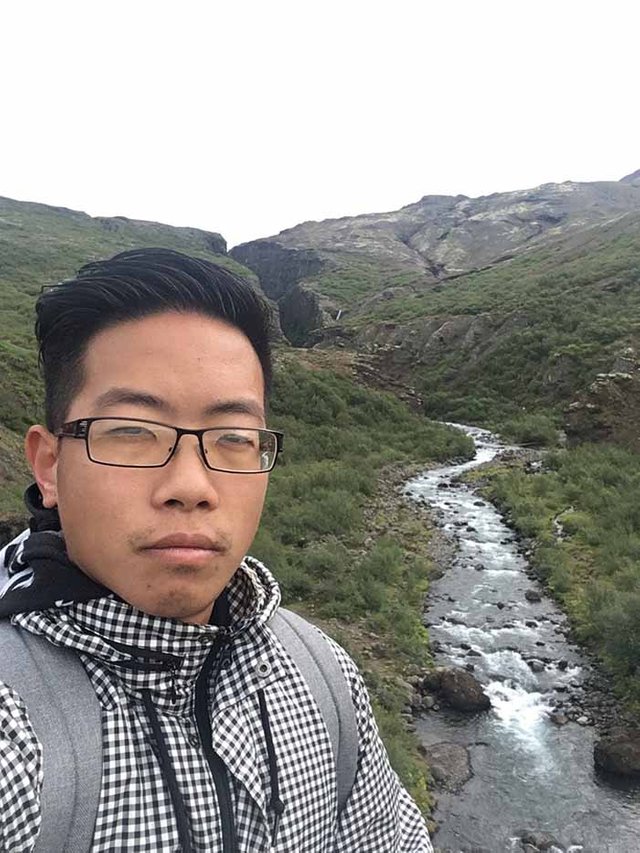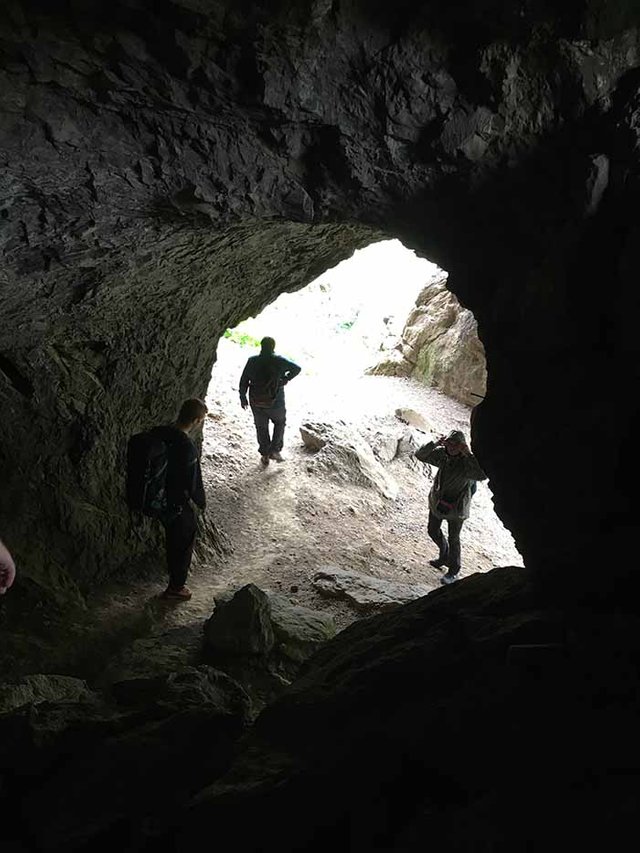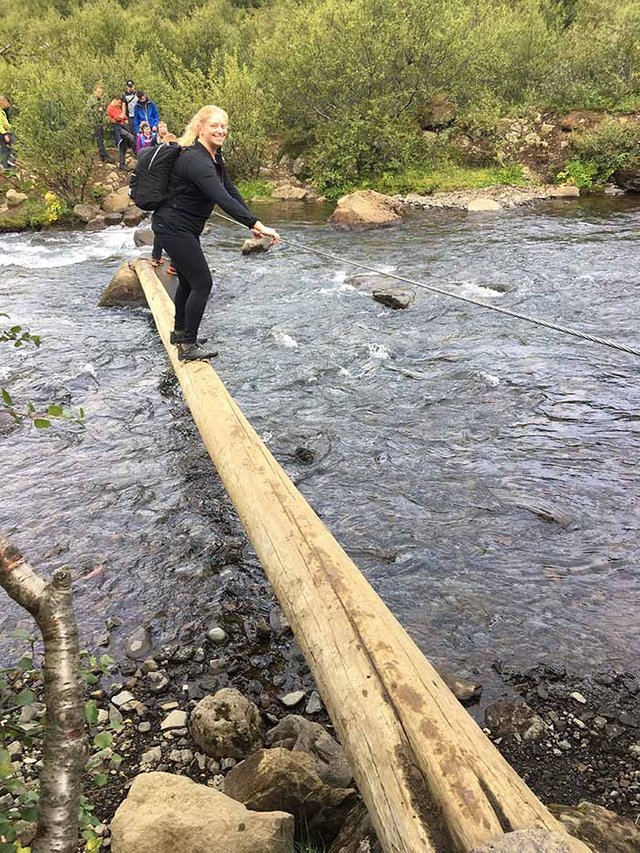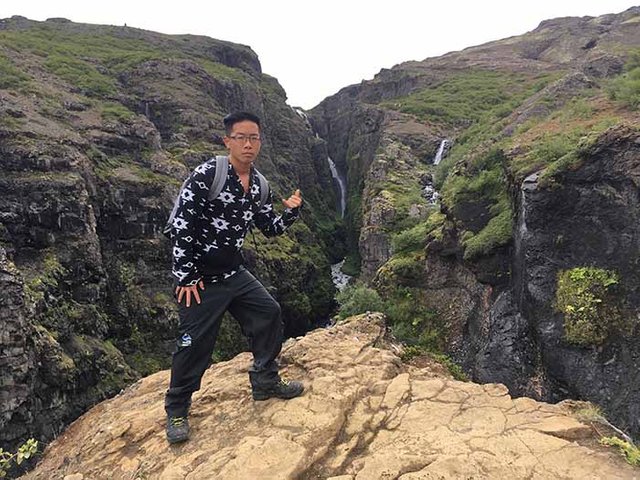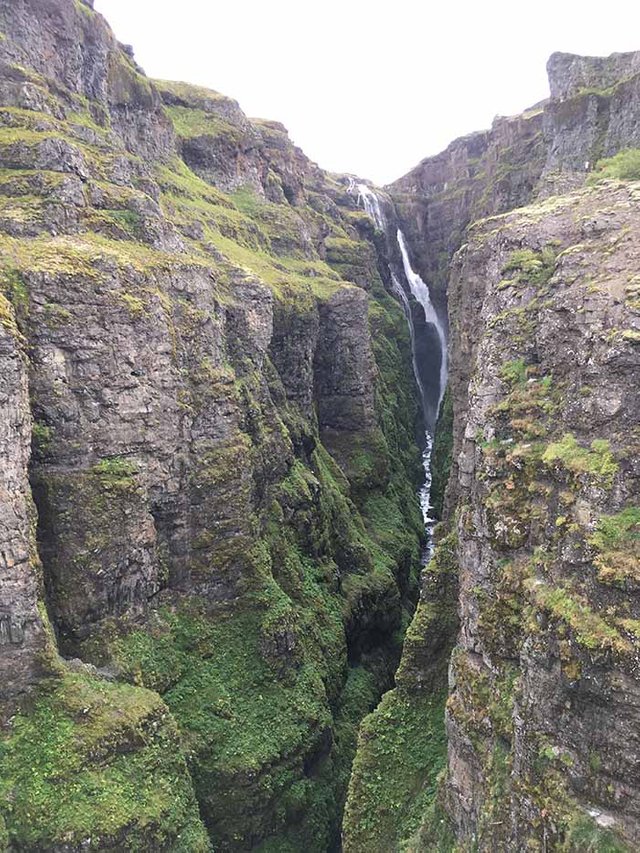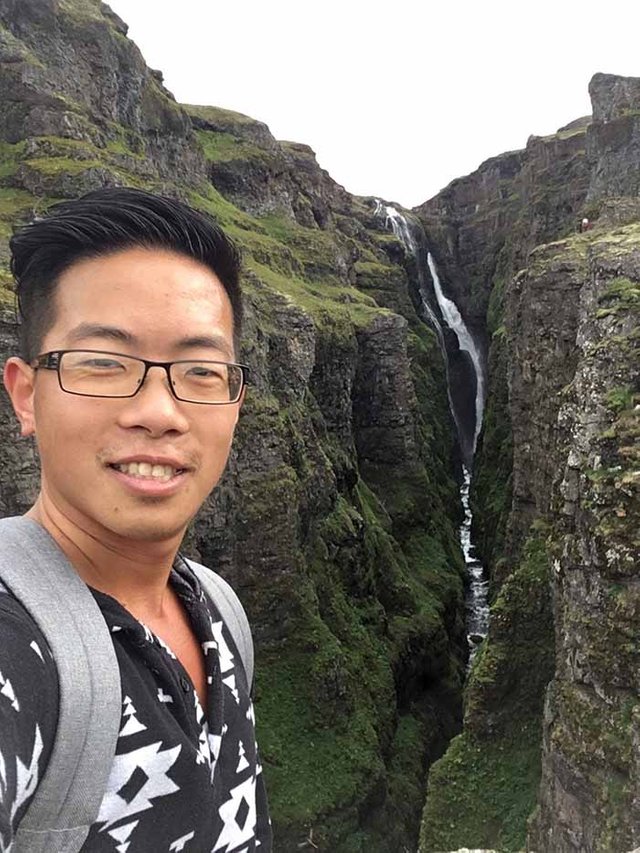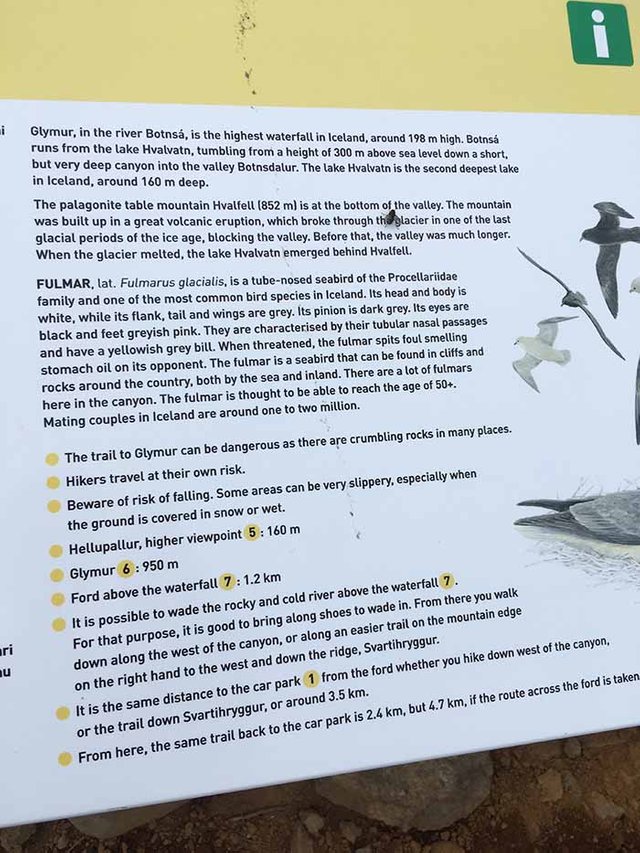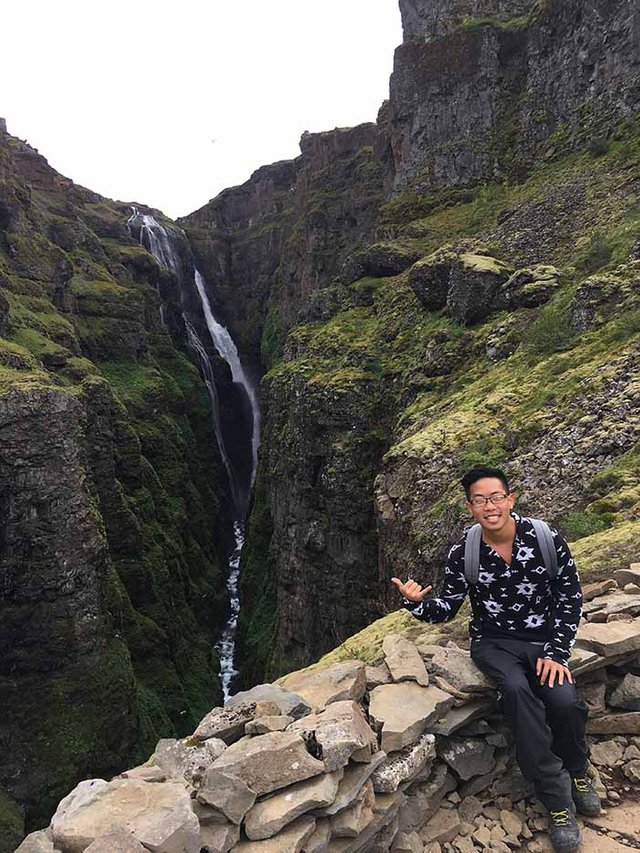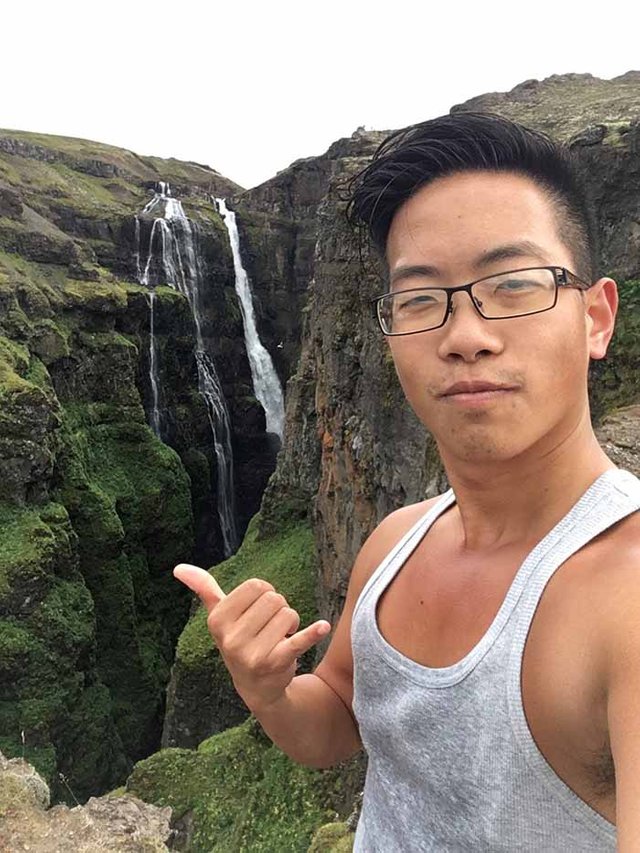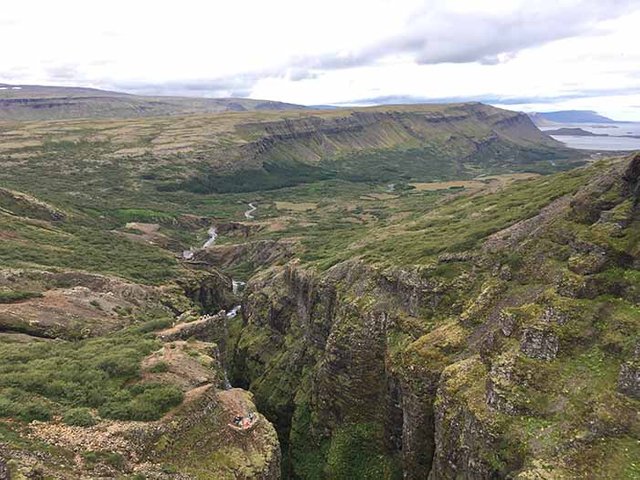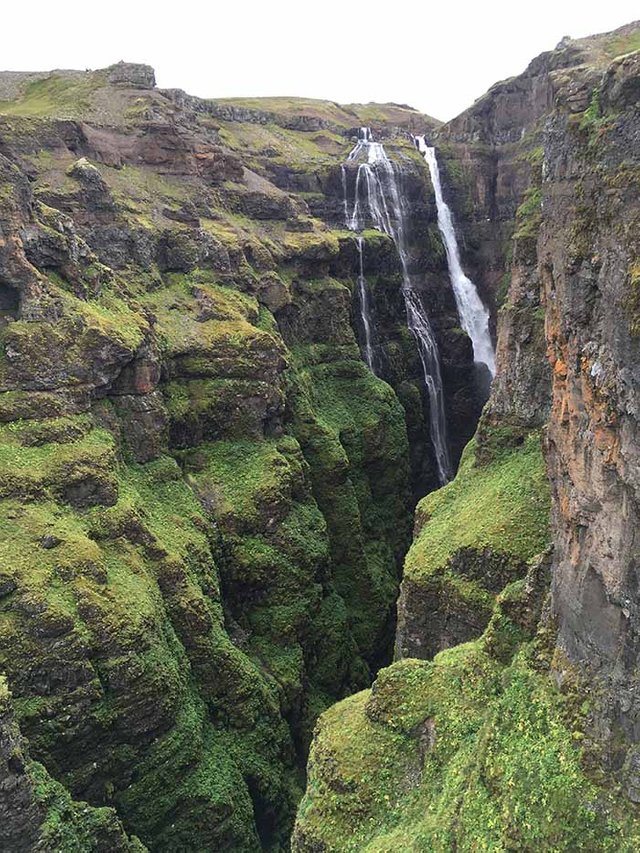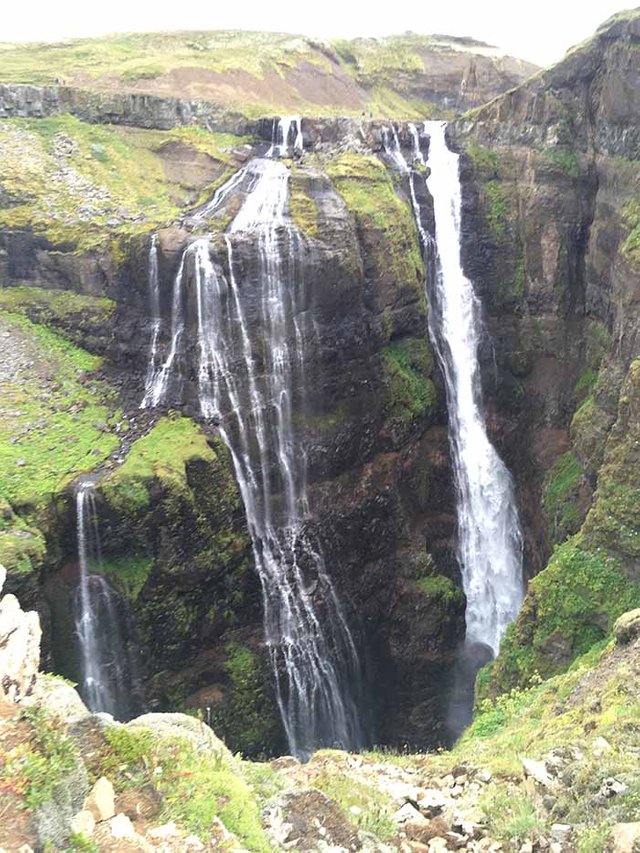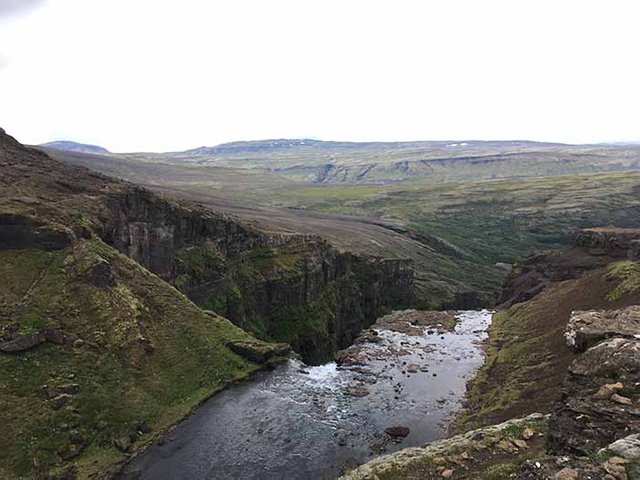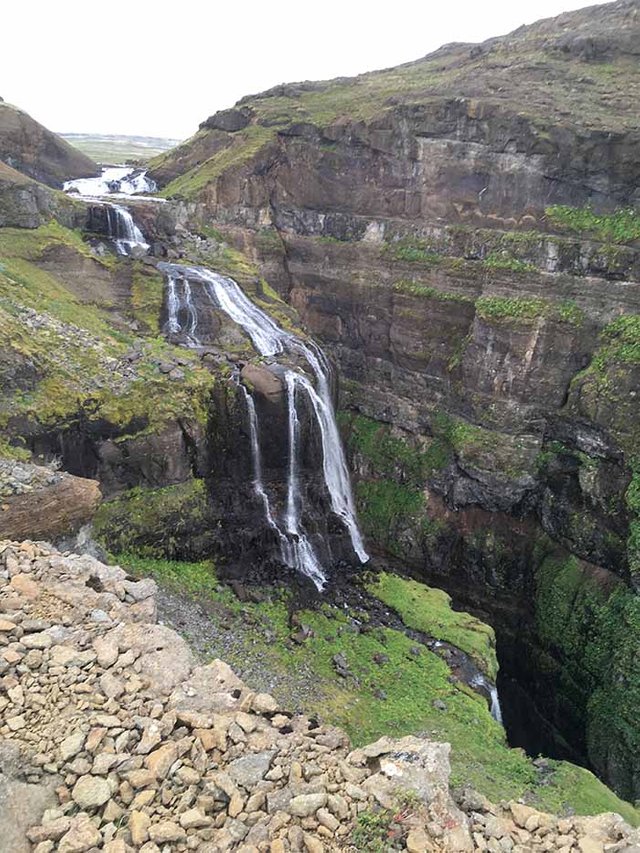 Have you seen this beautiful waterfall in Iceland?
_______________________

to stay up to date on my travels around the world!