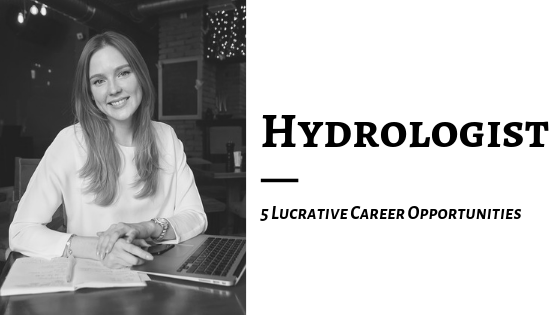 Water is one of the most essential elements on earth required for the survival of every living being. Two-third of our Earth's surface area is covered with it. And to understand its intricate details, hydrology, is studied. It is the branch of science that enables everyone to get a better understanding of the water system and solve water-related problems arising every day. Students who pursue a degree course in environmental and civil engineering do specialization in hydrology. And as like other students, they too desire to land their dream job. But since not all the students know about this field, so even those who are pursuing it, don't know what lucrative career opportunities they can get in the future. You might be too among them. So, to help them out, the hydrology assignment help experts have discussed some exciting jobs a hydrologist can do.
What Hydrologists Do?
Hydrologists study how water moves across and through the earth's crust. They study how rain, snow, and other forms of precipitation impact river flows or groundwater levels, and how surface water and groundwater evaporate back into the atmosphere or eventually reach the oceans. Hydrologists analyze how water influences the surrounding environment and how changes to the environment influence the quality and quantity of water. They use their expertise to solve problems concerning water quality and availability. Majorly, there are five types of hydrologists.
1. Ground Water Hydrologists:
They study about the water below the earth's surface, focus on the water supply, and then decide the best locations for well and amount available for pumping.
2. Surface Water Hydrologists:
They study the water above the earth's surface, such as oceans, lakes, streams, etc. They predict future water level. They help reservoir managers when to store and release water. They also give a flood forecast.
3. Agricultural Engineers:
Agricultural engineers attempt to solve agricultural problems concerning power supplies, the efficiency of machinery, and the use of structures & facilities.
4. Conservation Scientists and Foresters:
Conservation scientists and foresters manage the overall land quality of forests, parks, grasslands, and other natural resources.
5. Geo-Scientist:
They study the physical aspects of the earth, such as its composition, structure, and processes.
Apart from their specified duties, hydrologists have to do several other duties too.
A Few Duties That They Have to Complete Are:
Measure the properties of bodies of water, such as volume and streamflow.
Collect water and soil samples to test for certain properties, such as the pH or pollution levels.
Analyze data on the environmental impacts of pollution, erosion, drought, and other problems.
Research ways to minimize the negative impacts of erosion, sedimentation, or pollution on the environment.
Use computer models to forecast future water supplies, the spread of pollution, floods, and other events.
Evaluate the feasibility of water-related projects, such as hydroelectric power plants, irrigation systems, and wastewater treatment facilities.
Prepare written reports and presentations of their findings.
Work done by hydrologists can sometimes include atmospheric scientists, including meteorologists. They can also become environmental scientists and specialists. One can also choose to become high school teachers or postsecondary teachers. But choosing any of the fields is not as easy as you think. You need to have some basic yet amazing skills. For your convenience, here they are discussed.
Qualities an Effective Hydrologist Must Have:
Analytical skills: Hydrologists need to analyze data collected in the field and examine the results of laboratory tests.

Communication skills: Hydrologists prepare detailed reports that include their research methods and findings. They may have to present their findings to people who do not have a technical background, such as government officials or the general public.

Critical-thinking skills: Hydrologists develop and use models to assess the potential risks of the water supply by pollution, floods, droughts, and other threats. They develop water management plans to handle these threats.

Interpersonal skills: Most hydrologists work as part of a diverse team with engineers, technicians, and other scientists.
A hydrologist is the one who studies water and aspects related to it. But this field is not limited to this only. There are several other lucrative jobs they do. So, to give you an insight into this, this article has been written.
Summary: Being a hydrologist, are you confused about which field you should choose in the future? Well, if the answer is yes, then you must give a read to this article to clear your doubts.