Hurricane Maria strengthens again as it heads toward Turks and Caicos
This video shows a reporter from Fox news trying to speak while standing in a car park.
Hurricane Maria regained strength Thursday morning as it continued to ravage the Caribbean, with the Turks and Caicos islands next in its crosshairs. The Category 3 storm lashed the northern coast of the Dominican Republic with the wind speed of 115-mph
Tracking Maria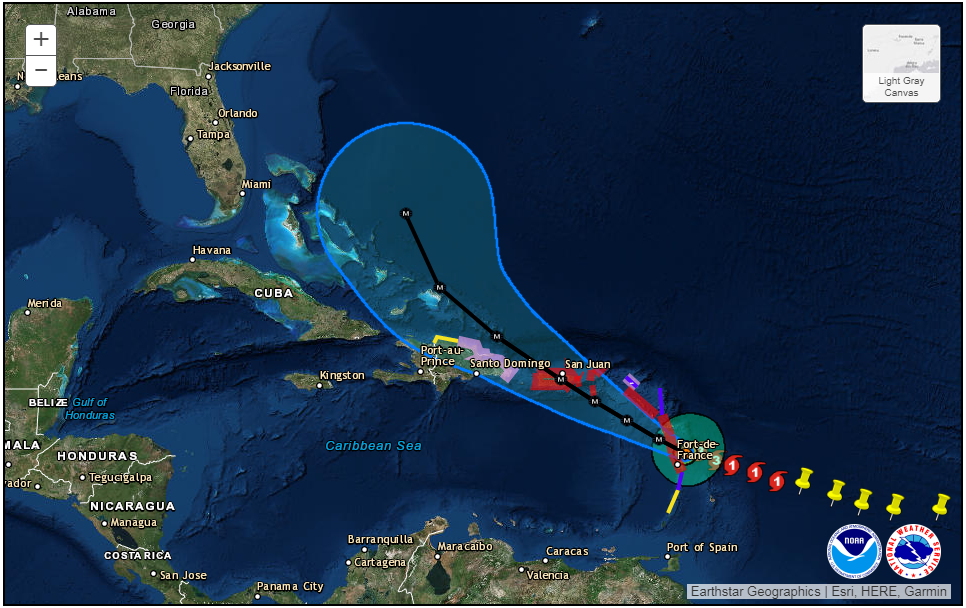 Maria has left a trail of destruction over the past few days, devastating the island nation of Dominica and the US and British Virgin Islands before slamming into Puerto Rico.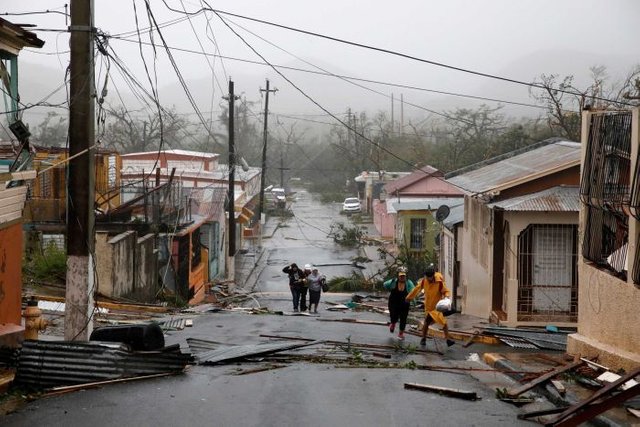 Hurricane Maria hits the Caribbean
Electricity poles and lines lay toppled on the road in Humacao, Puerto Rico.Residents running to seek shelter,while looking at the damaged buildings.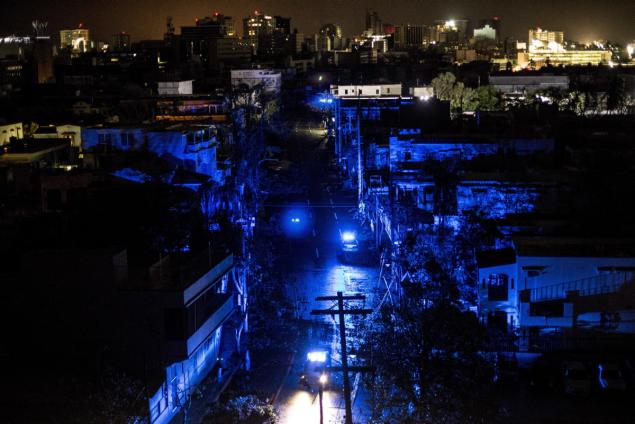 San Juan,Puerto Rico,is seen during a blackout after Hurricane Maria made landfall on September 20.Hurricane Maria is churning through the Caribbean,threatening islands that were already crippled Maria earlier this month.
Puerto Rico: '100% without power'
Puerto Rico Governor Ricardo Rosselló said Maria is the "most devastating storm to hit the island this century, if not in modern history."
The island's energy grid took such a severe blow from Maria that restoring power to everyone may take months, he told CNN.
The US territory has been through a long recession and is deeply in debt and has a state-owned power grid that is "a little bit old, mishandled and weak," Rosselló told "Anderson Cooper 360˚."
Thanks for reading please vote and left a comment ty