Sometimes in life you run into some real turkeys. While going to visit a friend, I happened to find a few if these turkeys.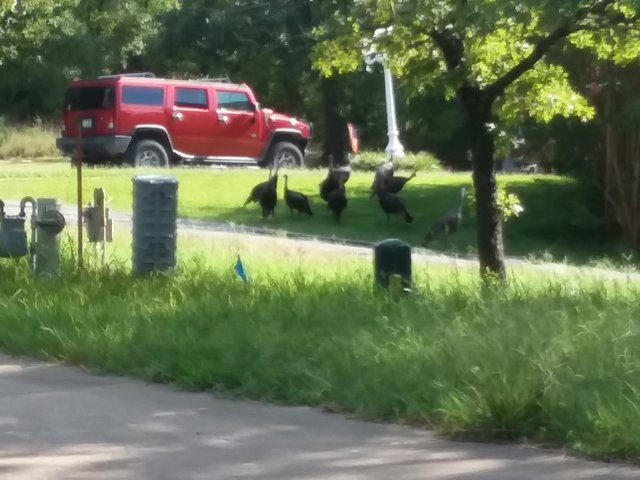 I have been trying to get a picture of a turkey, and today I found an entire flock. So this is a picture ten times better that I was hoping for....
They had no problem with my picture taking, and almost posed for these pictures. I am sure that they knew I was there, but they found some good eats, and were chowing down.
I almost think they knew it was not turkey season! But I bet the guy that seeded that yard would shoot them anyway, if he knew, LOL!
I am sure he will wonder why his grass didn't grow. ♡♡♡