How To Download Anything You Want From Google Search Engine
Welcome, Steemian! to the second Tech trick, if you wish to check the first trick click here
In this post, I will show you how to search for files which you can't get by entering normal queries on Google search engine.
This trick uses what we call Google Dork some term it as Google Hacking.
The journey of Google Dorks/ Google Hacking gets started in 2002 when Johnny Long started out to gather interesting Google search queries that uncovered vulnerable systems and/or sensitive information disclosures calling them google dorks.
According to Dictionary Dork;
an offensive term that deliberately insults somebody's intelligence, physical appearance or social skills |
Microsoft® Encarta® 2009.
What is Dork?
Dorks are queries which unknowingly exposes sensitive information/data on the internet in another way they are some queries, writing document you can paste on Google search form to perform a huge task that you can't imagine.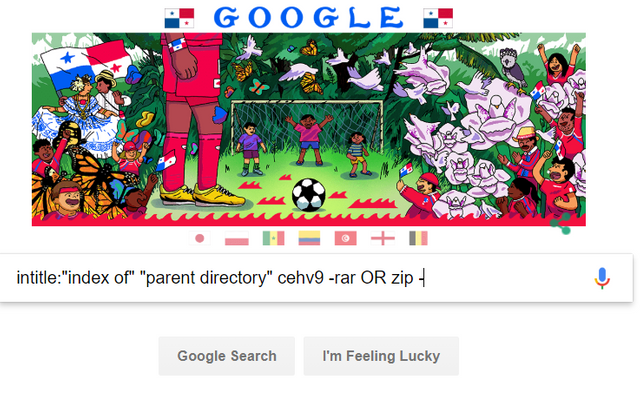 Google Dork queries can return sensitive information like username, password, secret files, expose ideal information from Database like credit cards information(FULZ) etc. Most web hacking done on the web are through Google dork.
In this post I'm not gonna list out all Google dork queries... watch out in my next post!
Sart 💆🏾
Just copy the code given below and paste in Google search form, and change the keyword 'YOUR-URL' with your own keyword.
intitle:"index of" "parent directory" YOUR-URL -rar OR zip -
for example, intitle:"index of" "parent directory" cehv9 -rar OR zip -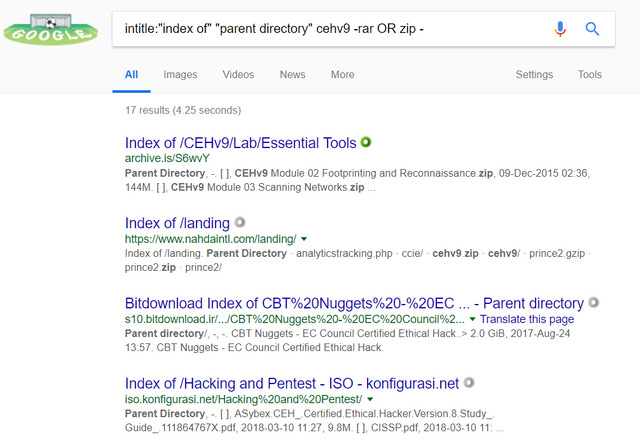 intitle query Dork 💇🏾
intile: Specifying intitle, will inform Google to show only those pages that have the term in their HTML title.
For example, intitle:"steem bots" will show those pages which have the term "steem bots" in the title text.