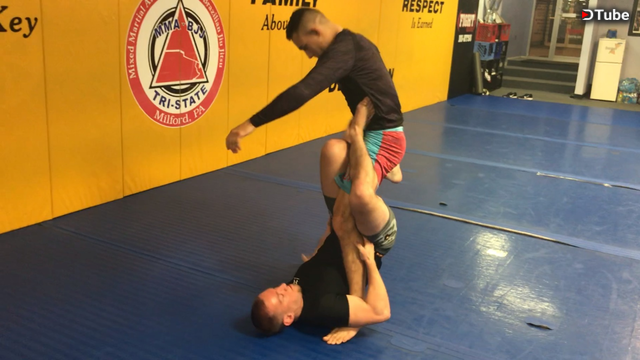 ---
A clever way to pull "Single Leg-X Guard" against a standing opponent to set up a sneaky "Heel Hook"!
While most times I prefer to go for the take down and fight from top position, if you compete often every now and then you will face a high level wrestler or Judo black belt and if you engage on the feet it could mean a bad night for you. While many are proud and will go down with their pride, I choose to use my fight intellect to win via strategy. Its like these MMA fighters who want to stand up against champion Boxers, or Kick Boxers when they have a superior Jiu JItsu game, I find that to be very foolish. You will hear coaches say it all the time, don't play his game, or impose your will, and that is the message here.
In the above video we demonstrate a sneaky way to get under your opponent and undermine his balance from a sweep rather than a take-down which puts you right into position for a heel-hook finish. I have used this in competition successfully but unfortunately there is no video of it. However I do have a video of me using a leg lock from the same position but I used it again my opponents guard instead of as a guard, I will link video below. I do not have any video of it. Enjoy.