Use Google some specific search operators can help you



Site search if temporary unavailable. Sorry for the inconvenience.
In our case, when i write this article the search in steemit.com is not working. As it uses Google here is the solution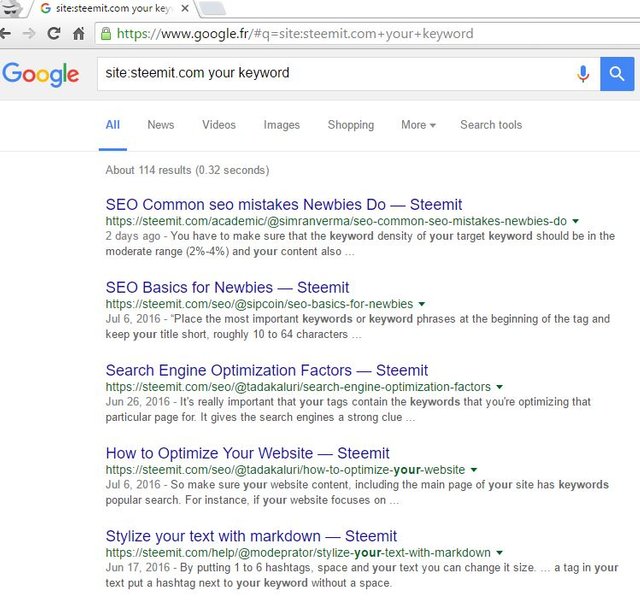 Just use this what we call Search operators.
site:name.domain keyword
let's say you want to find about Vietnam, you will type
site:steemit.com vietnam
The search operator **site: ** Google will restrict your search results to the site or domain you specify
It will show you all pages having the word Vietnam in steemit.com domain name.
https://www.google.fr/#q=site:steemit.com+vietnam
You can use many other useful things on Google like
filetype:extension
Try this with PDF it often gives you very rare content that are not often shown in the pages results
To find pdf documents about Steemit and blockchain, try
filetype:pdf steemit blockchain
https://www.google.fr/search?q=filetype:pdf+steemit+blockchain
To know all operators check this documentation
Enjoy !