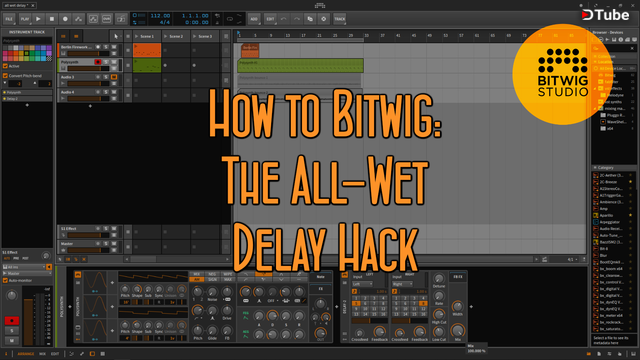 ---
A great idea when you get stuck with a sound is to force it through an all-wet delay and move the bounce to the right position to find a continous pattern that works well with your track. This hack saved me many hours of work and has often given my tracks the sparkle I was looking for. Naturally, this technique works in any DAW and is indeed so simple that we often forget about it ;) So here is that reminder.
Download the Bitwig demo and try it out for yourself: www.bitwig.com/demo
If you decide to buy Bitwig through the affiliate link below, you will get a 5% discount on your purchase if you use the following coupon code = bitwig2018
https://shop.bitwig.com/order/checkout.php?PRODS=4710161&QTY=1&AFFILIATE=105024
In case dtube is having trouble with the playback you can also use youtube until I have switched to a platform that I am really happy with, still looking...