These are the 10 Best Horror Movies of All Time According to Rotten Tomatoes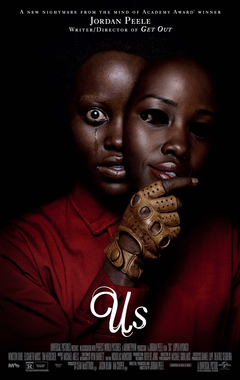 photo/wikipedia
One of the guaranteed film review pages, Rotten Tomatoes, categorizes the 10 best horror films ever made, as quoted from collider.com, Thursday, July 21, 2022. The following is a list of these films.
1. The Cabinet of Dr. Caligari (1920)
The strength of this film is that it successfully set the standard for the horror film series that followed. A delightful spectacle for film history or nostalgia. An important work of German expressionism and has an unusual plot for a horror film.
2. Nosferatu, eine Symphonie des Grauens (1922)
3. The Invisible Man (1933)
The Invisible Man is a complicated character to adapt to the big screen. The best version of the film is the 1933 cinema classic. There is something about Claude Rains' voice and the physical aspect of the Invisible Man that makes the film stand out.
4. King Kong (1933)
5. The Bride Of Frankenstein (1935)
6. Psycho (1960)
7. The Babadook (2014)
8. Get Out (2017)
This cinema can be called a layered film. Each layer has something to say about stereotypes, racism, and white supremacy. The film also managed to scare the audience, even became a hit, and won an Oscar for the best original screenplay category.
9. A Quiet Place (2018)
Director John Krasinski surprised everyone when his directing cinema became a hit. This is an effective horror film thanks to its innovative sound design. A Quiet Place effectively harnesses the fear of making noise to generate audience tension.
10. US (2019)
According to critics at Rotten Tomatoes, director Jordan Peele directed the US film well. The US is considered the best horror film ever made, which deals with racism but also succeeds as a horror cinema with a scary story and ending.