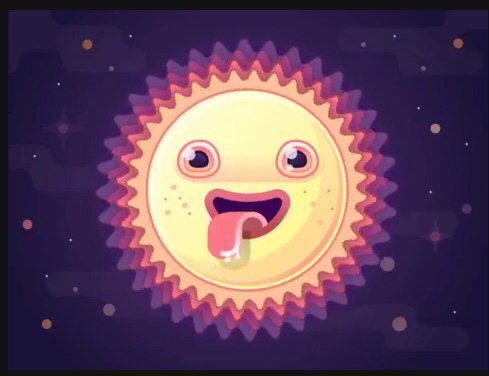 Is @scipio The Sun That The Oracle in Steemicide Hotline Predicted A Year Ago?
In February of 2017 I created a drama about the tragedy of the trending pages in Steemit, and in it the oracle predicted that a sun would come in the future to heal the trending pages. A lot has changed since that time, and I'd like to take you on a ride into Steem's history to explore this topic of the Tragedy of the Terrible Trending Page. (TTTP for short)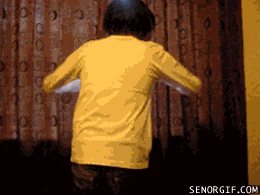 I suggested over a year ago that we should have new categories instead of Trending, Hot, Promoted (I have modified this list based on new updated info but the meat of this is the same):
Organic
This would be organic trending page using an algorithm that detects actual human engagement, and which is separate from whale power.
Whale
These are posts that are liked by the Steem whales.
Promoted
This tab would include all the posts that have been boosted by bidbots.
Hot
Still working on this, if you have ideas, let me know. Hot could be detecting posts that might have low UA, but could have tons of comments and upvotes by minnows….or it could be just high comment volume alone…..something that indicates new social activity of some kind.
Essentially, I suggested the idea that there would be a new trending page based on organic engagement not whale votes. It's possible that a new dApp will adopt the concept of redefining what constitutes "organic trending" using the new data that is generated by the UA algorithm.
(UA stands for User Authority, see @steem-ua for details).
At the time I made this video, there was no User Authority, and there was low to moderate interest from the whales to redefine the algorithm, to work on detecting real, organic social engagement. LOL.
What we had instead were band-aid attempts, groups of well-meaning people leading all kinds of band-aid organizations, in an attempt to save the minnows of Steemit (essentially 95+% of the users from quitting, or committing Steemicide). I knew from the beginning of this Steem experiment that a new algorithm of detecting true social engagement was essential to fixing the problems of user experience, retention and its future value. I knew if Steem didn't fix this, then a competitor would.
So let's go down memory lane to February of 2017 when bidbots didn't even exist on Steemit, but the Steem Guild did. The Steem Guild was comprised of a select group of curators who had been hand-picked by early investors/members. The Steem Guild members decided what was "quality content" and then upvoted those posts.
The controversy surrounding the Steem Guild was because these Steem Guild curators also upvoted their own posts With delegated SP (some upvoted themselves 100% while they upvoted others at say 5%), and the community really didn't like that practice at all. Day after day, we saw the Steem Guild curators' posts on the trending pages, and people were getting enraged…..
I was asked at one point to be a Steem Guild curator, but I declined to be a part of it due to it feeling kind of like a circle jerk club. This Steem Guild was another band-aid attempt to fix the ongoing problem of a Tragic Trending Page (I'm simplifying the problem of course).
DPOS is actually the root problem of the sucky trending page, and it doesn't allow for new content creators to be discovered because DPOS doesn't recognize accounts that are low SP, and we all realize that the whales aren't sitting around in the "new" tags anymore, trying to find "good" content.
What we all should realize by now is that most whales are not curators at all. They have become the silent ghost investors, automating their income through the use of bidbots, and this has all come about because it's the path of least resistance, and highest ROI for doing nothing. I'm not blaming the whales for doing this. But I think if it continues, it will further degrade any chance Steem has for mass adoption. Organic social activity has low ROI, that's the core problem.
Here's the video in which I predict that a "sun" will come in the future to fix the trending page. Please watch this video so you can understand what has gone on for a long time:
An organic trending page would fix this to a large degree and also change the atmosphere in the minds of creators. I think they would try harder if they knew that their efforts would be recognized by a new algorithm that detects some metrics besides whale votes. (I realize no algorithm is perfect, and constant improvement will be necessary)
With the advent of the dApps of course this all could change, and a dApp could come along any day now and decide to use the UA algorithm instead of the broken one that Steemit uses. Or, in a perfect world, we the community could get a hard fork initiated that would incorporate the UA algorithm into the code, thereby changing the DNA of Steem, improving the entire blockchain ecosystem, not just a front end.
Is this a utopian dream? Yes, but I can clearly see others who still share my dream.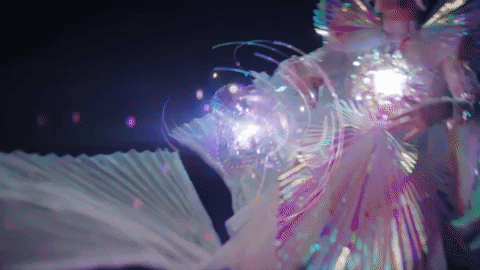 Having an organic trending page would result in the following behavioral changes (I predict):
Bidbot usage will become obsolete (authors will not want to be shown on the "Promoted" tab. They will want to be shown on the "Organic" page.)

Authors and content creators will strive harder to create engaging content, not content that is geared towards whale preference.
New creators, authors and vloggers will become more attracted to Steem because being on the Organic trending page will actually MEAN SOMETHING.

The bidbot era will possibly come to a grinding halt, as real social engagement metrics become the thing that content creators strive for and which readers crave.

Real organic social activity becomes the most lucrative game on Steem, and writers and content creators with actual real, engaged human followers become the new elite, replacing the writers who just pay bidbots and whales who just abuse their power.

Paying bidbots will still occur, but it will be associated with spam and other lower quality activities, much like the clickbait advertising that exists below most websites.
It will still get clicks, but it won't get as much attention as the organic trending page. New authors and creators will still use bidbots to get fast exposure, but the real payoffs will occur for those who play the long game, i.e., those who regularly create engaging stuff, and who also interact with their fans, and comment on other people's stuff.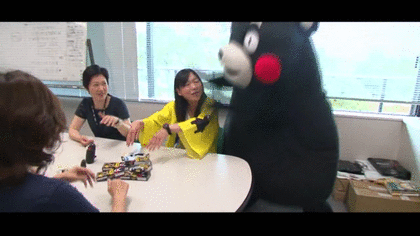 Will the owners of the bidbots declare war on me and others who want an Organic trending page? Quite possibly in the short-term.
I will piss people off no matter what I do or think. So I might as well just be honest, state my real opinions and deal with the chips wherever they fall. When the bidbots had taken firm control over Steem, it's true, I walked away, and just considered that Steem would be relegated to the MySpace hall of fame. I went looking for other projects that are attempting to fix the Organic problem. I will have to write another post that delves into this.
The funny thing is that if we (the Organics) succeed, then I believe Steem has a chance to even disrupt Medium, and the bidbot owners won't even need to earn their ROI because the value of Steem would go up dramatically (in my opinion).
People seem to forget that the value of Steem is directly proportional to the value that each of us has inside our minds, based on actual metrics. If 99% of the users have a shitty time on Steem, feel invisible, devalued and like dust, well, the experiment won't work. User experience is the number one priority of any project, and if average users are ignored, then it's game over.
If we collectively don't value Steem and think it's a cesspool of shitty, bidbot articles, low value shitposts, then no one else, including investors will dare touch this place. People are attracted to the inherent value of a system, and that value is made from the activities of the people who are involved in the project. If the quality of the people involved in the project starts to go down, then more and more corrupt people will be attracted, which will degrade the value even more. Conversely, if more talented people are attracted and strive for excellence, and confront the corrupt aspects of the system, thereby improving it, more high value people will join the project.
If we allow low-lying, profit-by-any-means scum to take over Steem, then yes, we are all doomed. And, selling witness votes is a terrible idea. Please put that back into the coffin labeled "Terrible Fucking Ideas That Should Be Buried."
But we can be smarter than starting flag wars, we can change behaviors with new incentives. So why am I still here after taking a 4 month break? I will continue this conversation in my next post, and describe why I think that the UA algorithm is changing my mental landscape and is helping me learn what content is more engaging to others. More than that, it's giving me Hopium, and yes, I do think that @scipio and @holger80 are the suns I predicted in my video from last year.
Carry on,
Stellabelle
Posted using Partiko iOS