It seems like only yesterday when we cleared a 3 acre plot smack in the middle of the woods, and started our tree farm.
Ten years seem to have passed in the blink of an eye!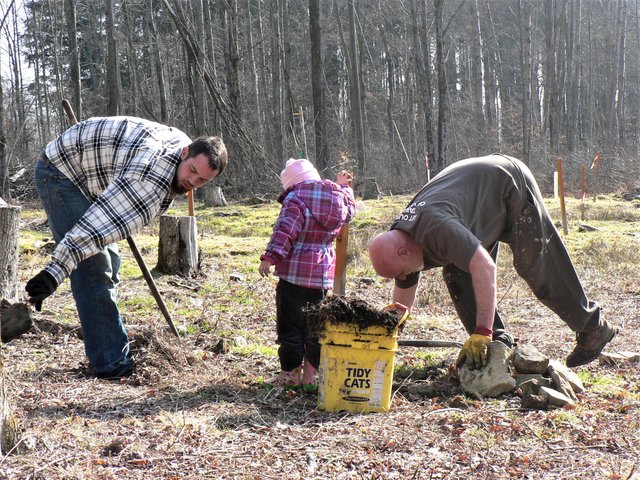 It was a family affair, appreciated by all.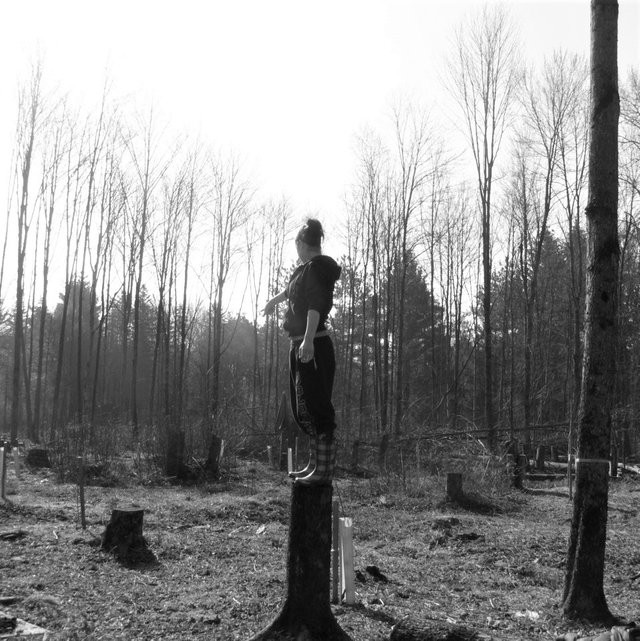 Headed up by the big guy, our son @ryan313.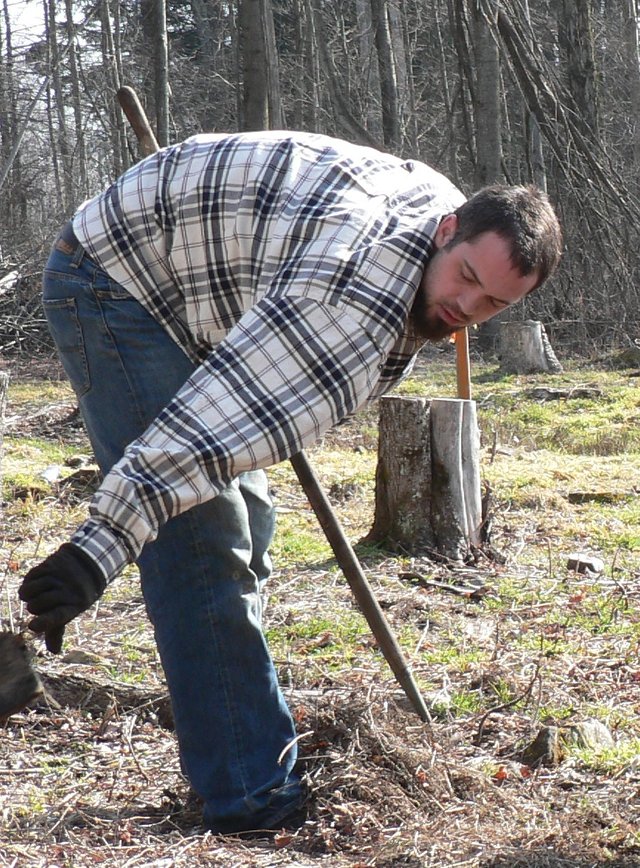 Children, as well as trees, reveal just how fast time flies. They both sprout up at an alarming rate, as the years tick by.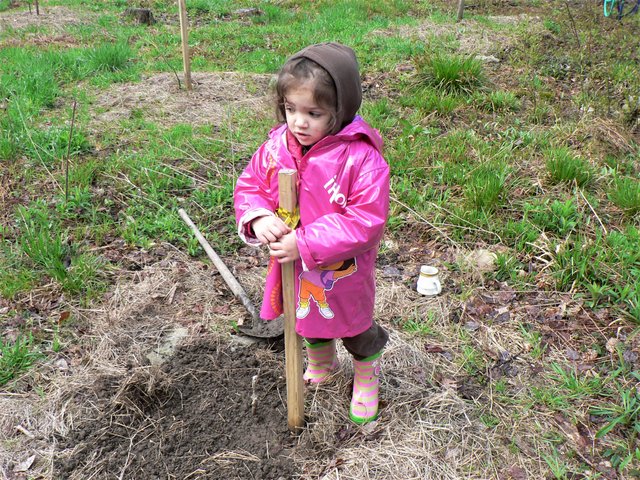 Both children and trees will flourish if nurtured.
Both can fill your hearts with joy. Knowing that you we have played a big role in them being able to stand tall, with a network of roots that will help them weather most storms, fills us with pride.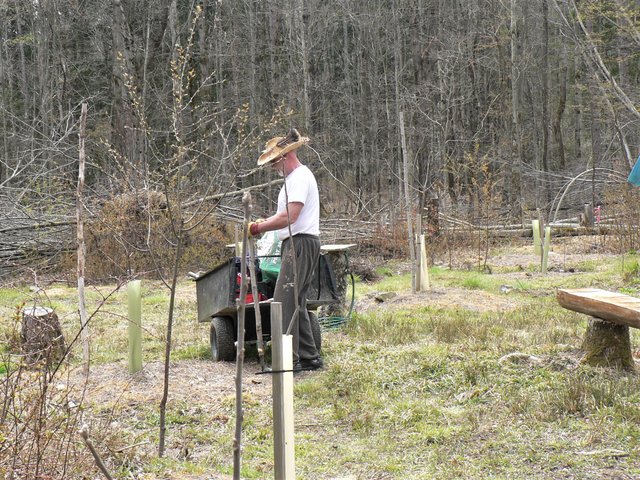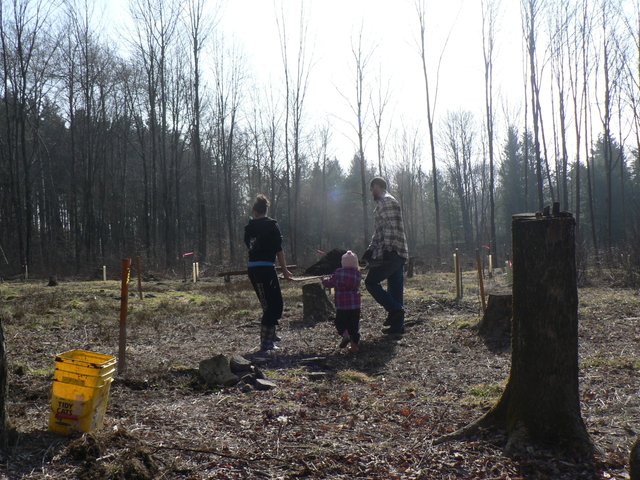 Well, now that I've taken a little walk down Memory Lane, let's get back to the crux of the matter.
Ten years have passed and these bad boys have done pretty well.
It's time for them to shape up or ship out.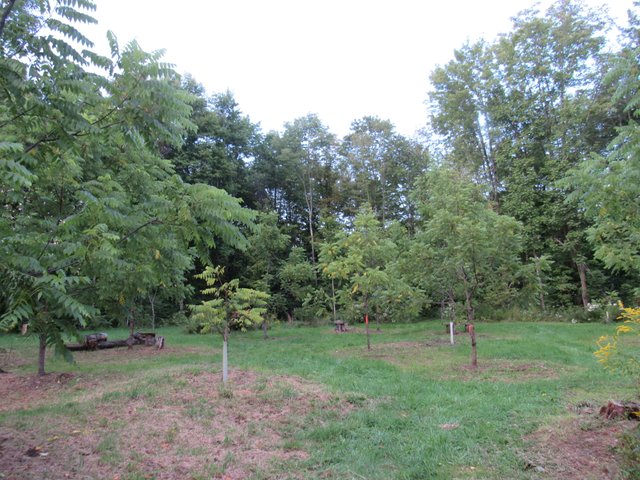 It's that time of year again, Winter pruning the Black Walnut, Figured Poplar, and Black Cheery trees we planted almost 10 years ago.
Our goal in planting just under 200 of these trees was to establish a stand of quality hardwoods.
Along with the Superior Grafted trees we purchased from Advanced Tree Technology, came this booklet.
It is the bible of what to do, and what not to do, when caring for these trees.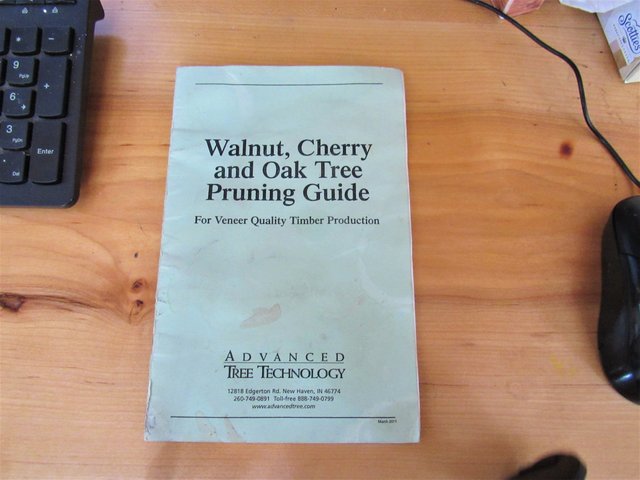 We were not looking to grow just your average tree, our goal was to grow hardwoods that would scale out as Veneer Grade.
When harvested, a bolt of veneer grade Black Walnut, with a 24" diameter, can be worth as much as $8,000.00/ bolt.
In this case, a bolt would be a ten foot section of the tree's trunk.
With our farm being located squarely in Growing Zone #5, Winter pruning can be done starting January 1st.
Winter Pruning is a must if you expect to end up with veneer grade timber.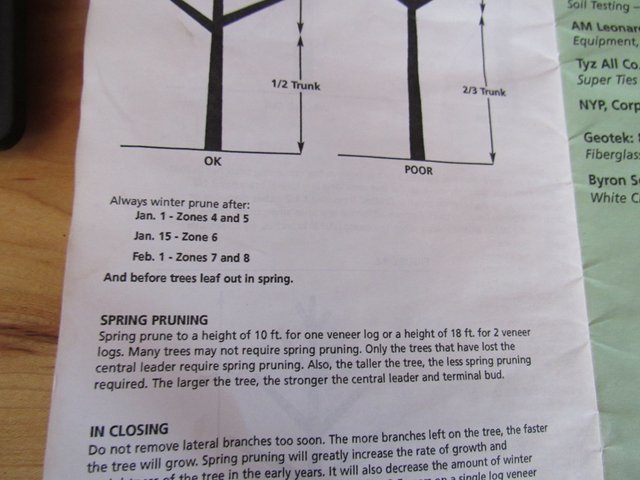 All of the trees will be winter pruned, but only some of the trees will have to be pruned at the very top.
Before pruning, it's a good idea to identify the ones that need to be pruned at the very top, and tag them.
This can be done on a day of your choosing, and that day can be a day like this one.
Living at our location, January temps can stay very cold for long periods of time, and pruning just under 200 trees can take several days.
Knowing in advance exactly which trees need Central Leader pruning, will save me hours of exposure to some very frigid temperatures. Tempts after the 1st of the year can remain in the low twenties for weeks. Factor in windchill, and you can see why tagging early is a good idea.
The top of the tree pictured here is about 20 feet tall. This is exactly what I'm looking for. There is only one central leader, and it is in the lead as it reaches for the heavens.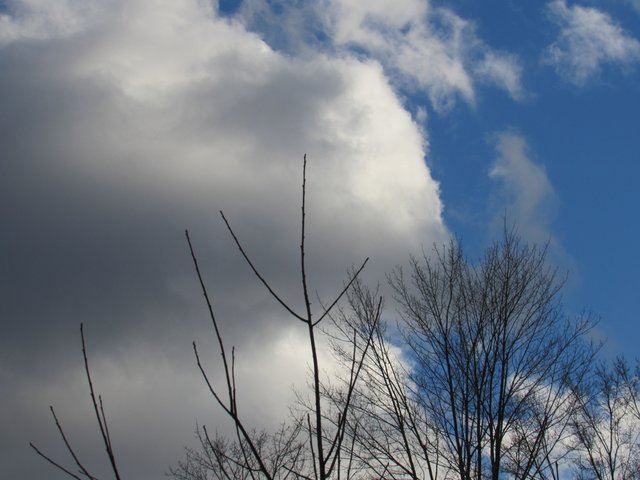 As you can see from this picture, this tree has no central leader, and instead, the top of the tree has many branches reaching to the heavens.
Frost, insects, or trauma are the most common reasons for central leader damage.
If the CL dies, several new branches will now grow at the top of the tree.
When I prune this tree, I will eliminate all but one of the branches.
If possible, it is best to leave the branch that is pointing into the prevailing wind.
If that is impossible, I will leave the branch that is pointing in the most northerly direction.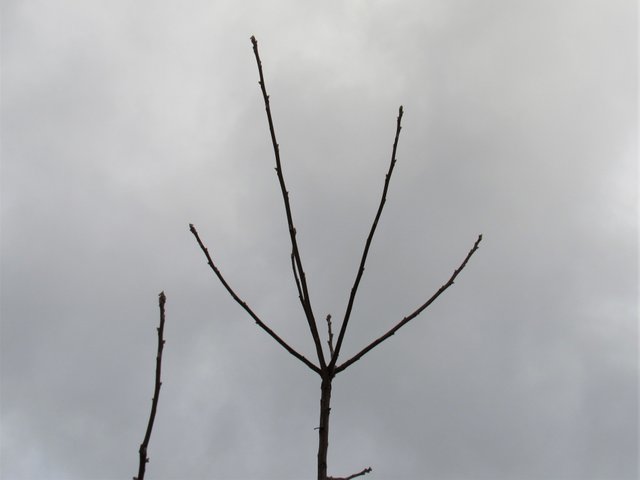 This is another example where some pruning at the top of the tree will be necessary.
In this photo you can see that there is a well defined CL, but some of the adjacent branches want to get on the LEADER BOARD, not happening, they will be pruned to about half of their existing length.
The leader in this race always needs to be the CENTRAL LEADER!
Only 32 trees will require CENTRAL LEADER pruning.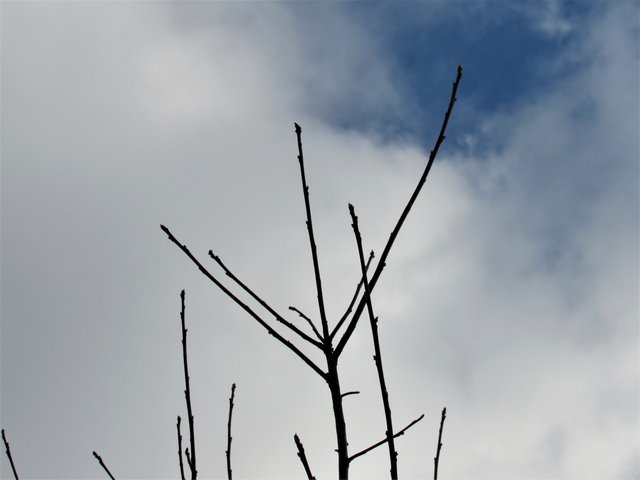 So how would you trim these Black Walnut trees?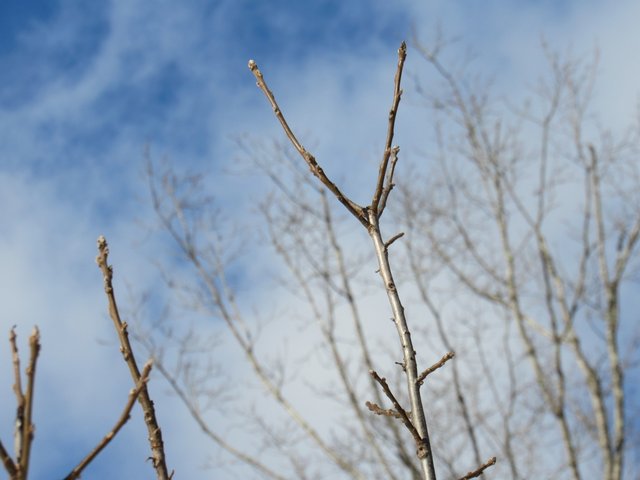 The end product we are looking for is a straight bolt of lumber, minimum length of 8 feet.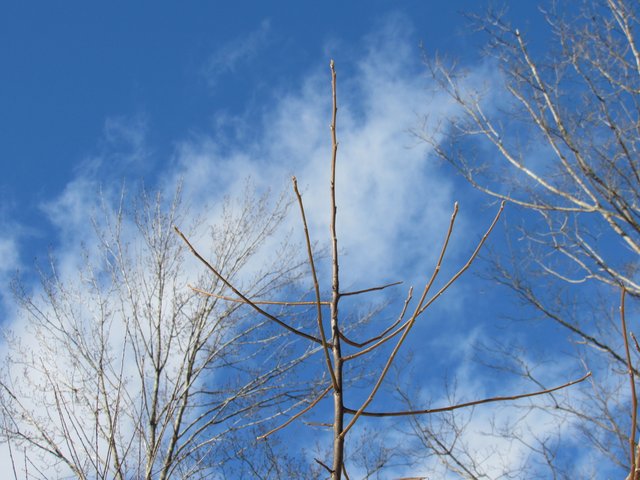 Keeping one CENTRAL LEADER will accomplish this.
What a gorgeous day, ha!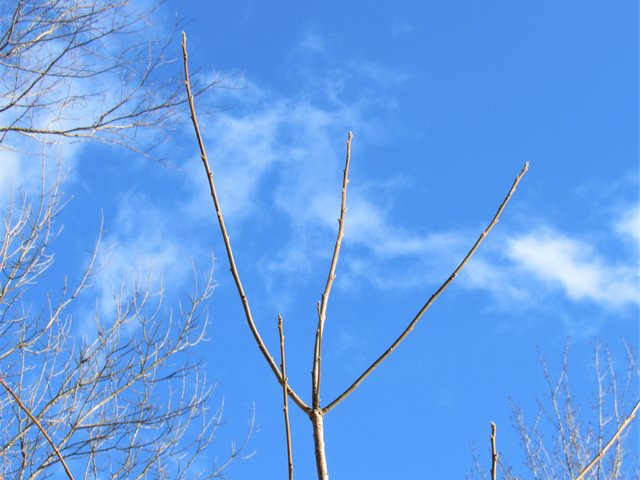 Another aspect of winter pruning is to prune side branches.
Every year all 200 trees will have a couple of side branches removed.
The ratio you are looking to maintain is 1/3 trunk to 2/3 foliage. This ratio is maintained for the first 8 years of the tree's life.
After the eighth year of pruning, you want to keep a balance of 50% trunk, and 50% foliage.
When side pruning, I'll try to remove branches that are opposite each other. Pruning this way will keep the tree well balanced.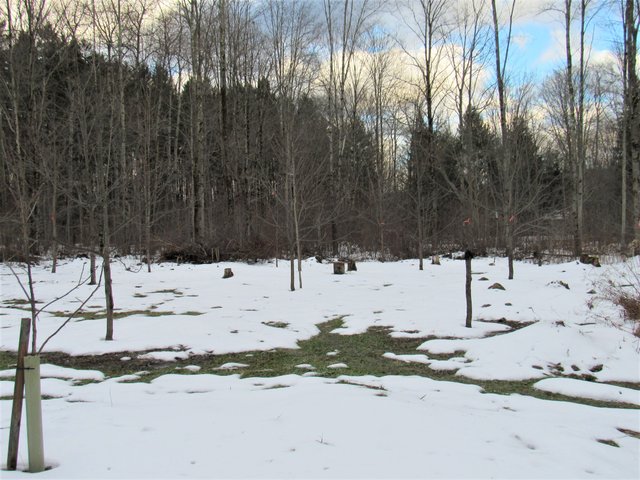 In this pic you can see some of the trees I've marked with orange tape. These are the ones that will require central leader pruning, as well as side branch pruning.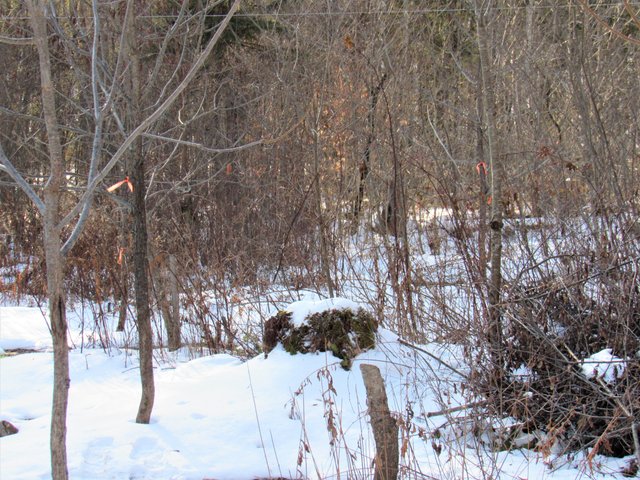 When pruning any branch, you want to leave a stub, you don't want to cut the branch flush with the trunk.
The cut also needs to be cut perpendicular to the ground.
Making all of the cuts in this fashion will allow the injury made by pruning, to heal quicker.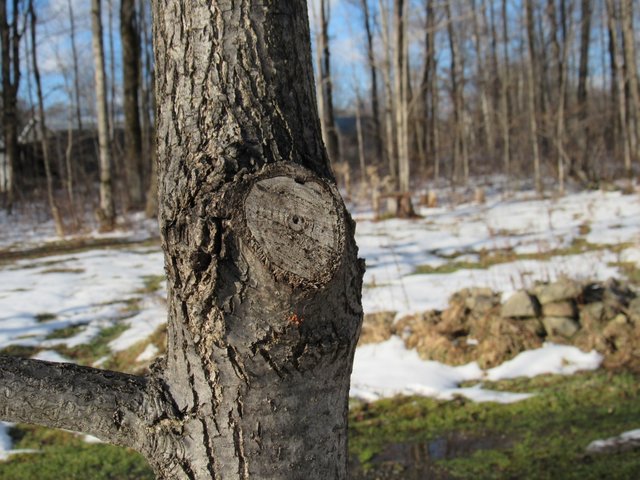 As can be seen in the next 2 pics, the trees are growing around the stubs that were left from previous pruning.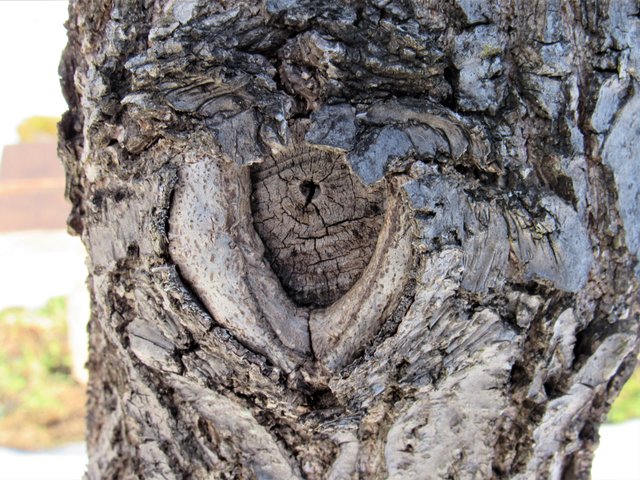 I don't know about you, but I think this is pretty cool. Mother Nature is there for the viewing.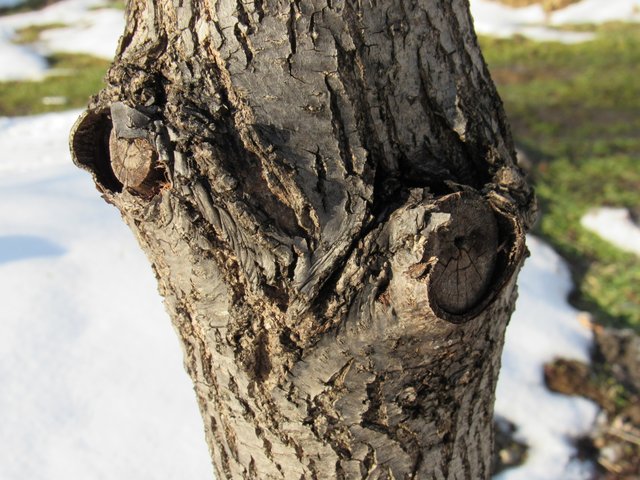 The next 2 pics are of trees that have had to battle to stay alive. Their tenacity to remain upright is remarkable to observe.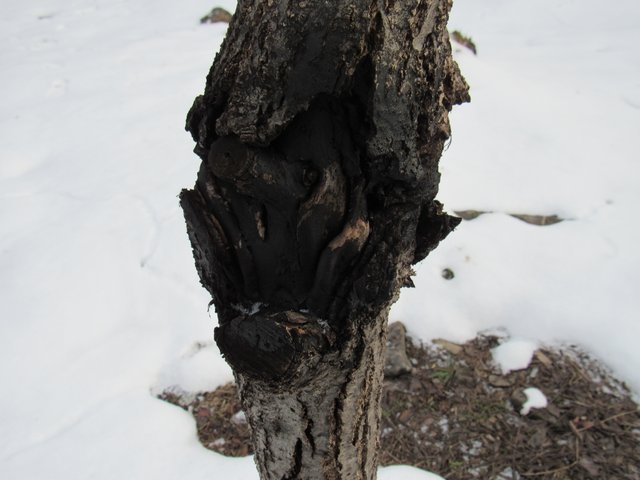 They are stubborn.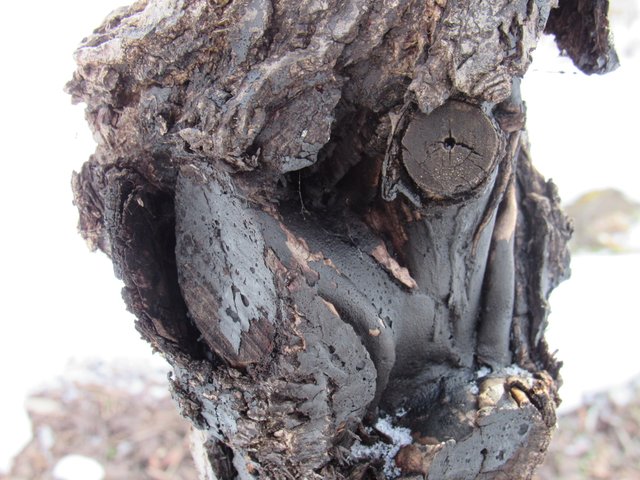 This picture captures the shear determination this tree had, in order to avoid returning to it's previous form, carbon.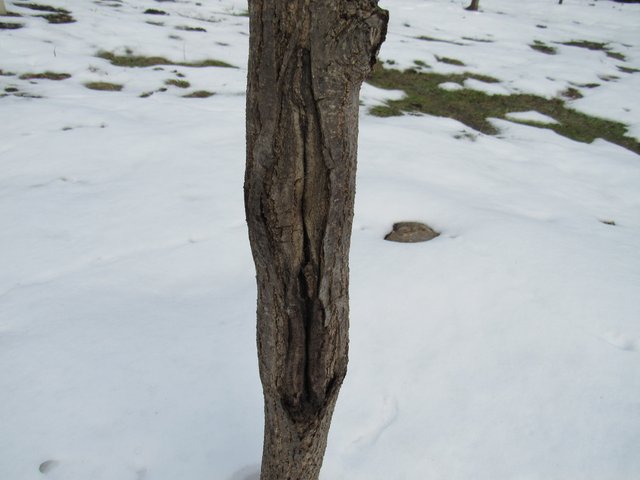 You might think that damage of this sort would decrease the value of the wood, just the opposite is true.
If the tree can stay alive while it is healing from an injury of any sort, (bugs, weather, fungus , trauma), the grain patterns in the previously damaged area will be spectacular. Color and shades of the wood will change.
Once milled, dried, and worked, these damaged areas of the tree provide some of the most spectacular pieces.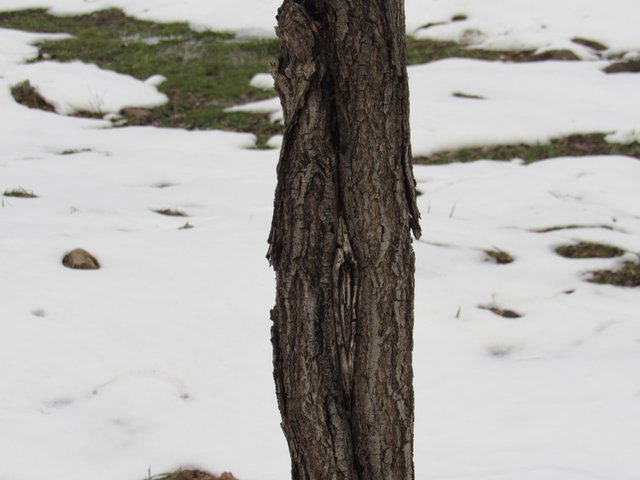 Here are some unique pieces of Hard Maple, Black Walnut, and White Pine that I milled, and used in the construction of our home.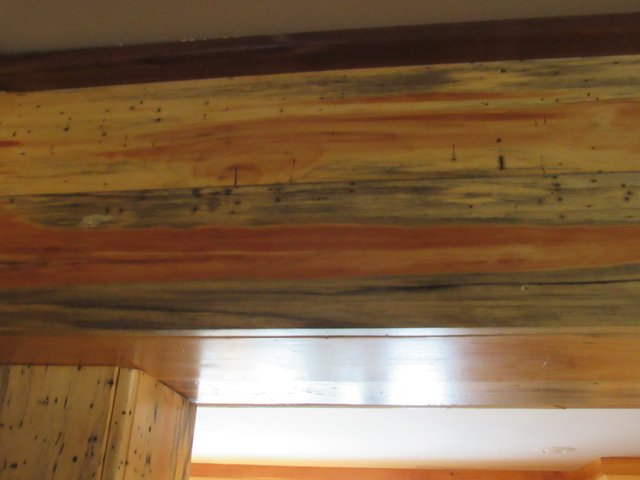 Much of the wood's character can be traced back to it being damaged some where along the way.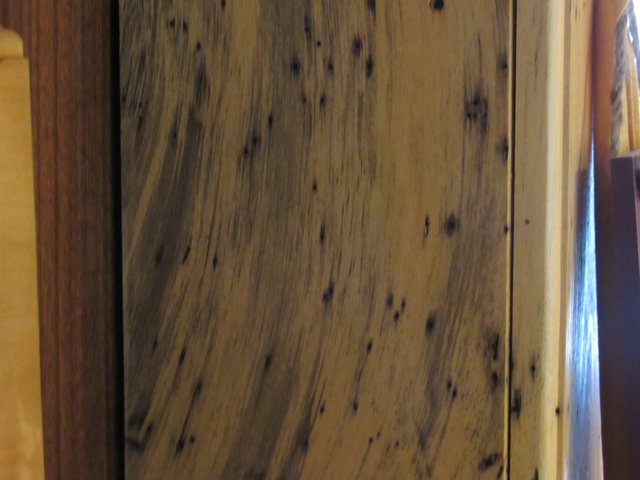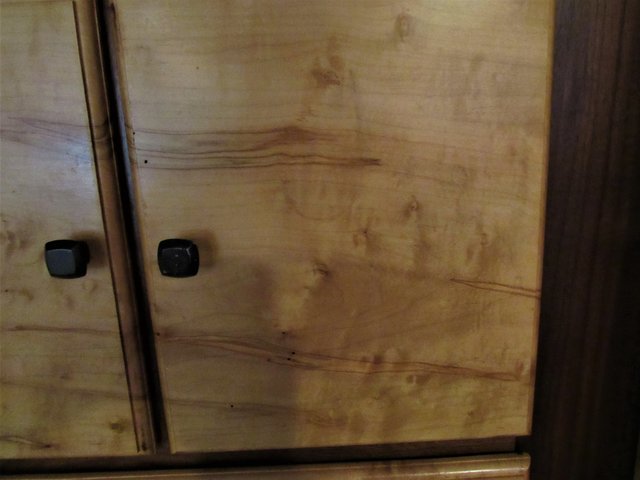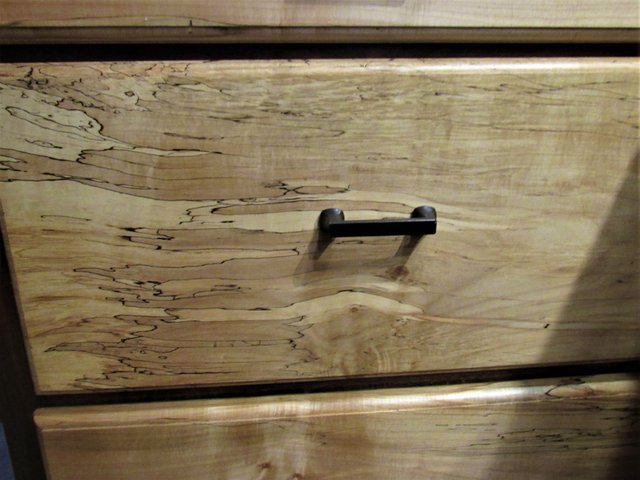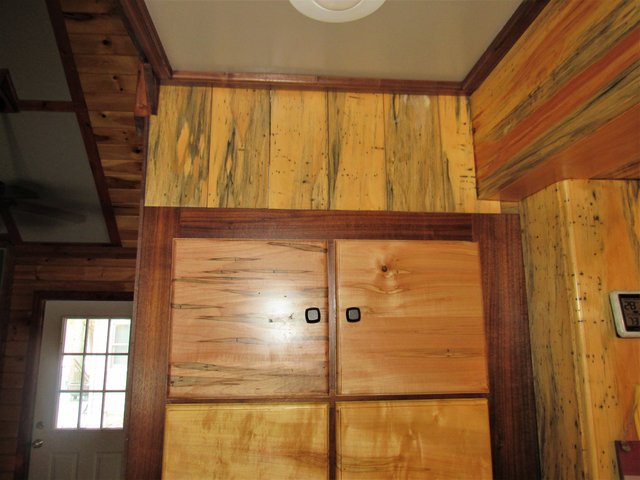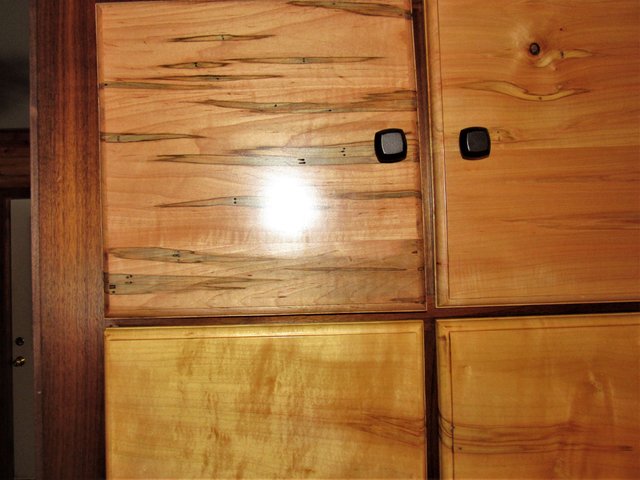 We milled this piece of Black Walnut,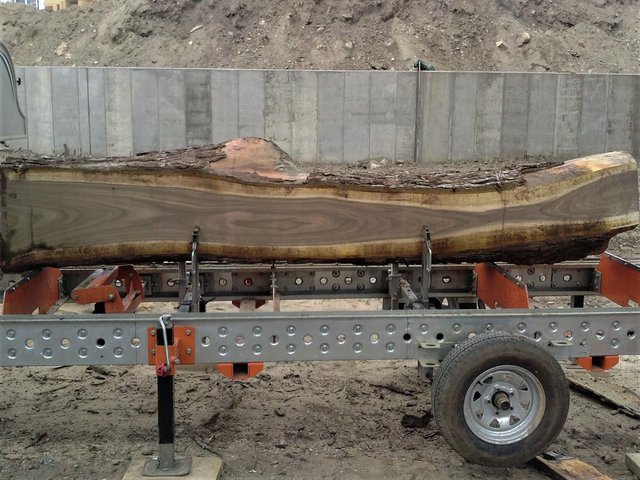 and ended up with several slabs of beautiful wood.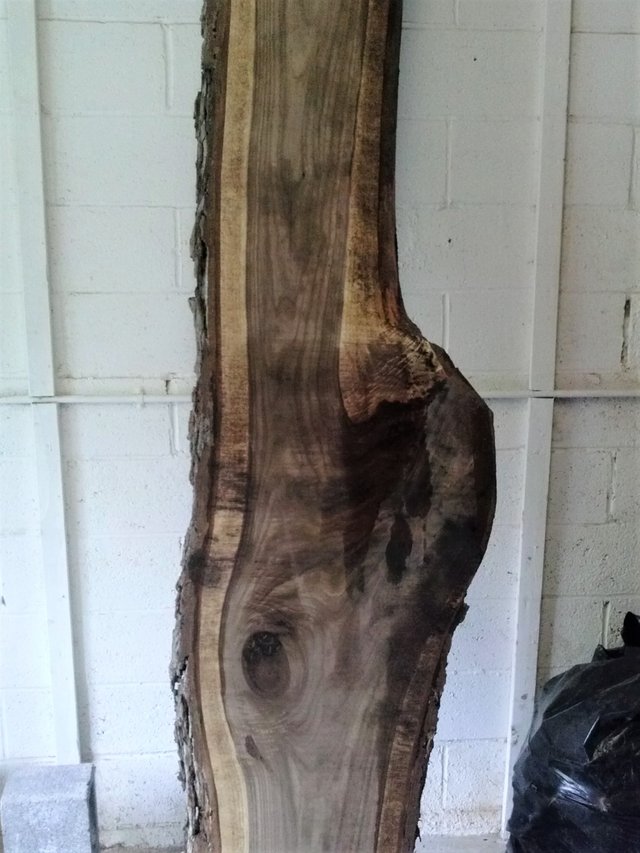 With a small piece of one on the slabs, I made this Black Walnut coffee table.
The grain pattern is sick, and the different shades of brown make the eye want to smile.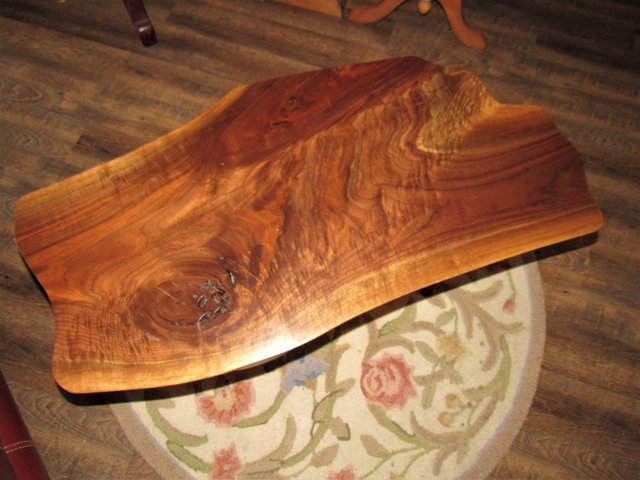 I hope you enjoyed, and I'll be happy to keep those who are interested up to date on how the pruning goes.
It would be nice to duplicate this weather, when I grab the saw.