Hello! Good day steemians! It's harvest time! Today we harvested our plant, the sweet Potato or Kamote in cebuano term.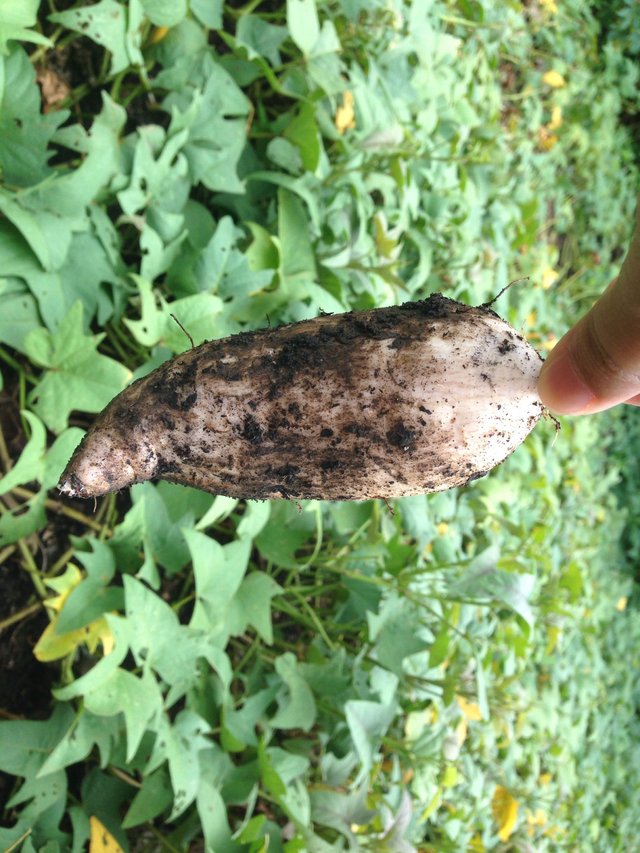 We harvested our sweet potato crop together with my family, it's so fun while harvesting this sweet potatoes because we didn't know the procedure in harvesting crops like this, only our mother know how to harvest. That's why I only took her a picture while she was harvesting the sweet potato.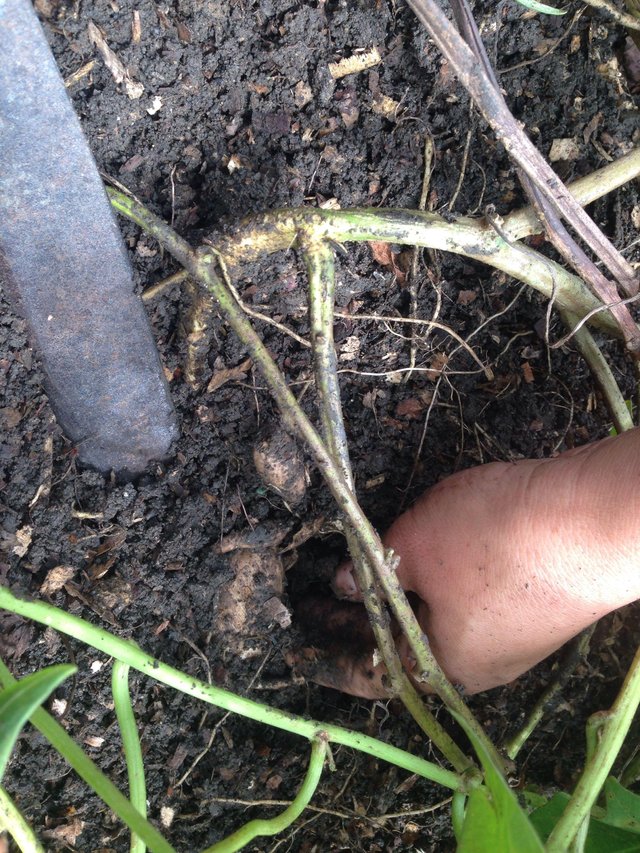 You know what steemians? The leaves of sweet potatoes can also be your dish. You want to know how? First you have to boiled it in the hot water then after 5 minutes, take it from the hot water and put some soy sauce or mixture to make it more tasty. So, for us we eat the potato leaves mixing it with some seasoning like ginger, chili, onion, and tomato! It taste so delicious and it is good for your appetite and a good source of fiber.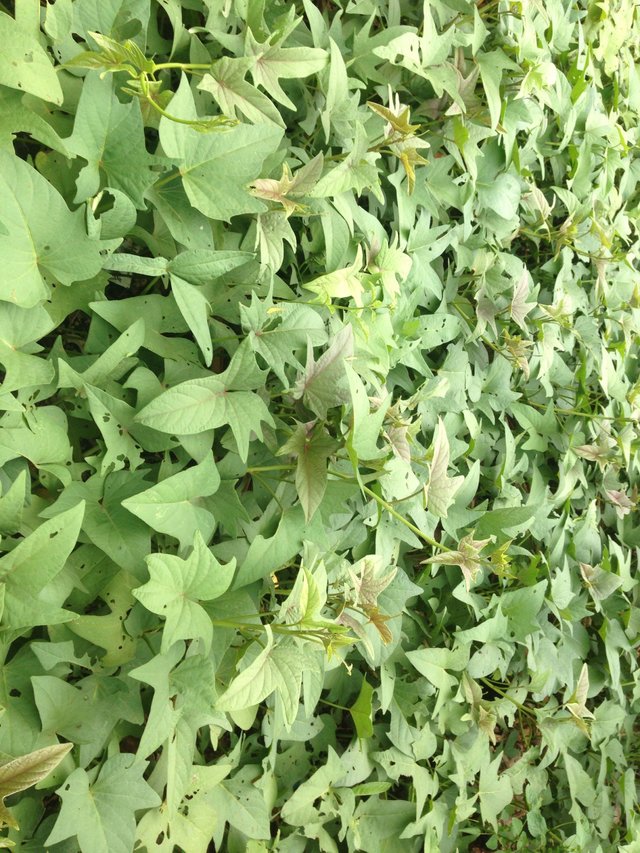 That's all for today steemians I hope you learn some from my blog today!