A couple of days ago, I started my nursery for okra, pechay and lettuce. And just today, the okra and the pechay are starting to grow.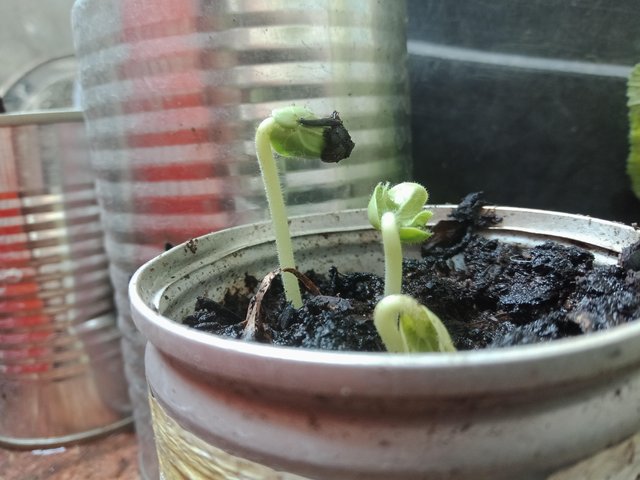 I'm very excited because this is going to be the first time I'm growing okra, the first time I've seen their sprouts. I thought I had before but it turns out I could not easily grow these out of the fruit itself. I was getting frustrated but my mom gave me seedlings. 🌱
Since I still have half a bag of seedlings, and I just bought eggs from the grocery, I decided to use the plastic case to germinate the seeds this time. @muscara said she uses egg cartons but I only have egg plastic case. Which made me realize it is all the more reason I should just bury it into the pot instead of these plastics going to landfills or worse, the ocean.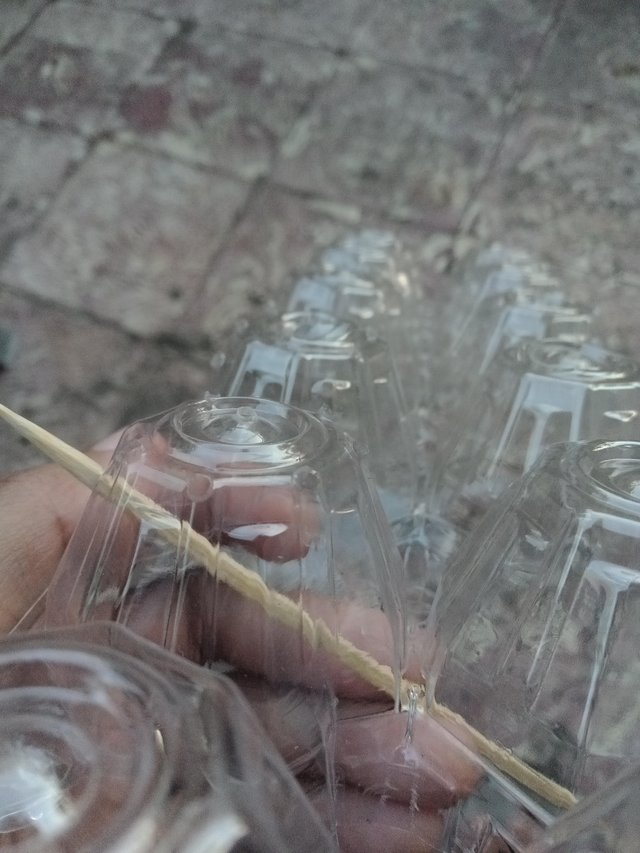 So I poked holes using the unused bbq skewers I bought couple of months ago so the roots could crawl underneath them once I plant them in their pots.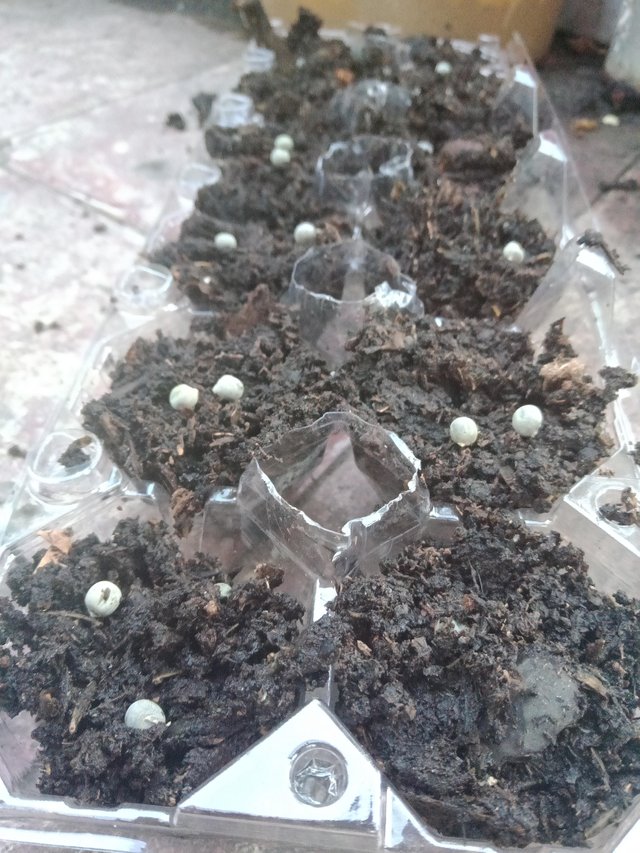 This time, I am more organized. I systematically placed the seedlings on each egg case and made sure to mark the sprout case so I know what they are when they actually grow. I tend to always forget which is which as time goes by. It is important to known what plant you are dealing with because not all plants have the same needs.
Let me just show some of the fruits I got from my backyard mini farm on pots.
Long beans, green chillis and ginger.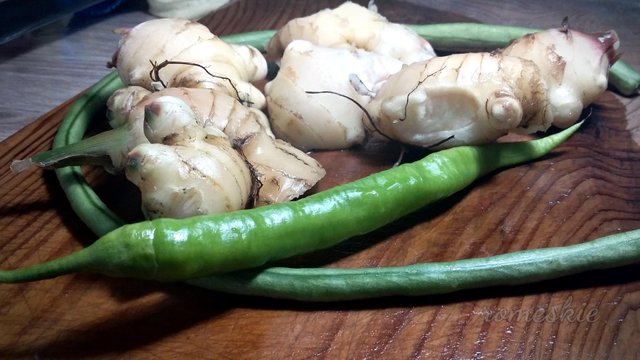 Kangkong/Water Spinach.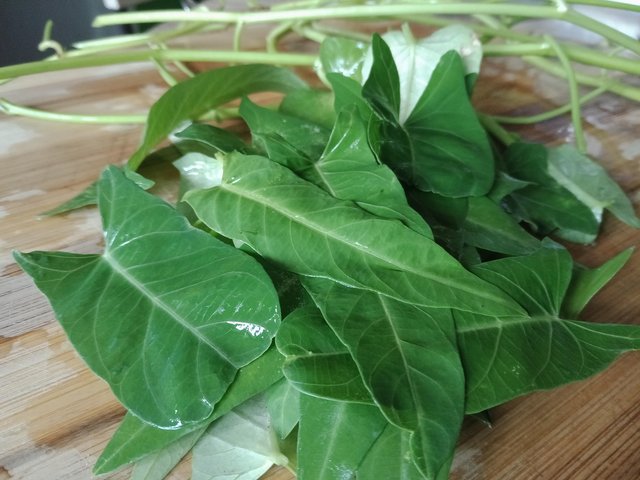 My bell peppers are also starting to show some fruits.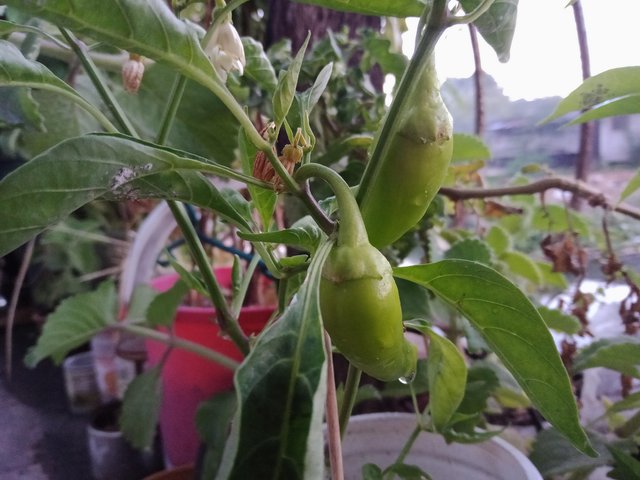 The onion flower is so beautiful.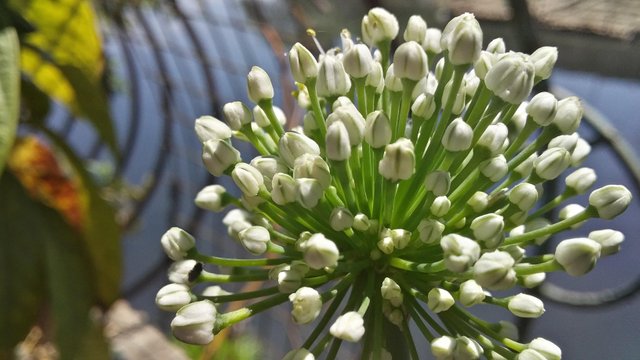 Now I have a few more days to decide which plastic containers I am going to use for the pechay and okra. I m eyeing the ice cream tubs but I figure those are not gonna be enough.I guess I'll have to cross the bridge when I get there.