Another gorgeous day on the little aspiring homestead in Texas. It's in the 70s today, so I'm thinking hell has frozen over. It's overcast with just enough breeze. I'm in heaven here.
We had plans to slaughter some chickens today, but that plan fell through. Still friend some okra and marinated some cucumbers. All picked this morning. So good.
So instead of the slaughter party, I got a couple things done that should help out.
First on the list: a house for the little chickens. They're outside birds now, and they don't like the Rubbermaid tote I made into their house, so I'm trying a bucket.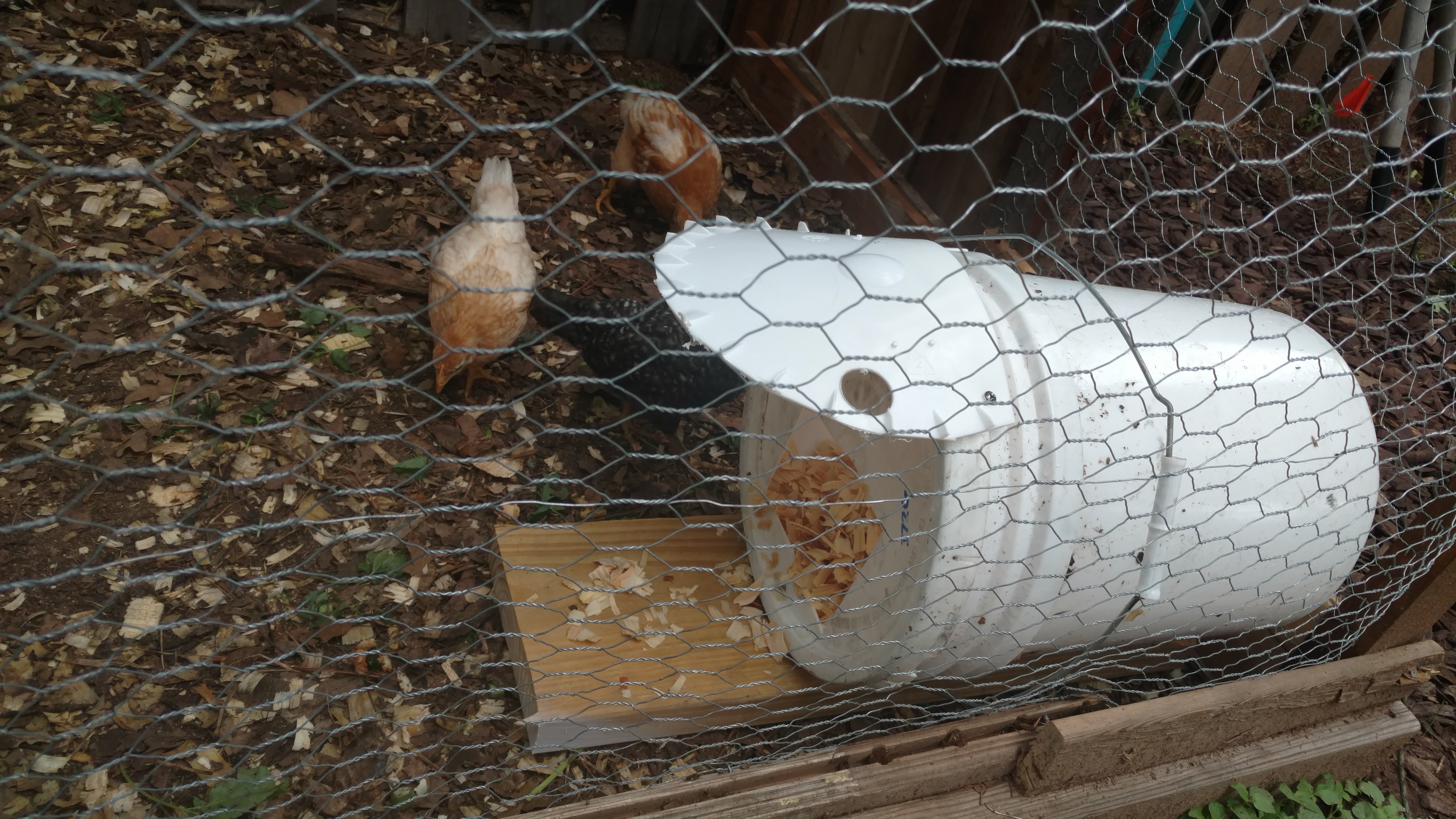 I cut a door in it, screwed it onto the leftover 2x8 from the nesting boxes, and cut a portion of one of the lids from the nesting box for a little roof to hopefully keep out some rain. If they don't get in it tonight, I'll go put em in it so they can see that it's probably a better place to sleep than on the ground in the corner.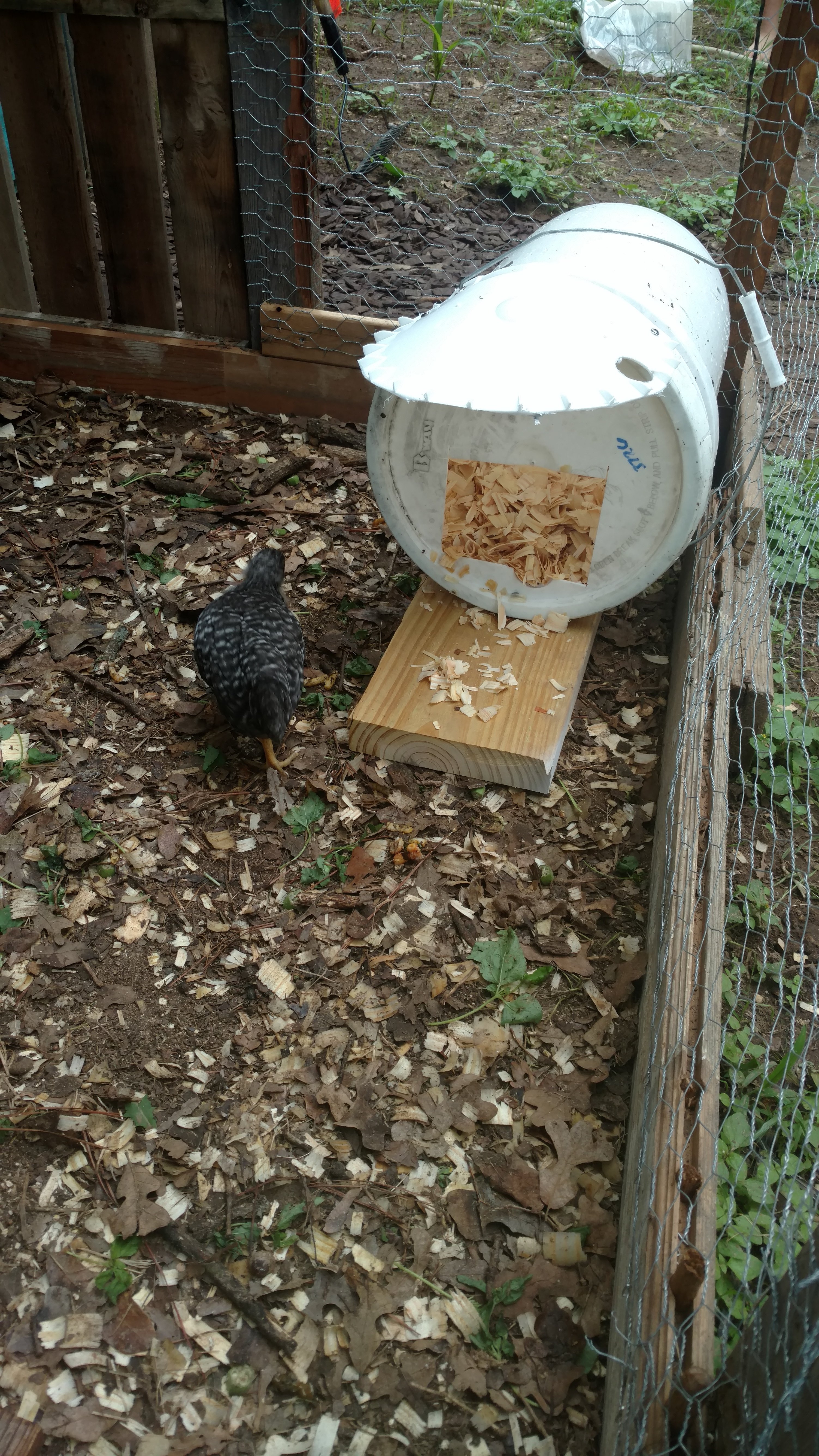 The other project has been a long time coming, and only cost like $10. It should have been done a long time ago.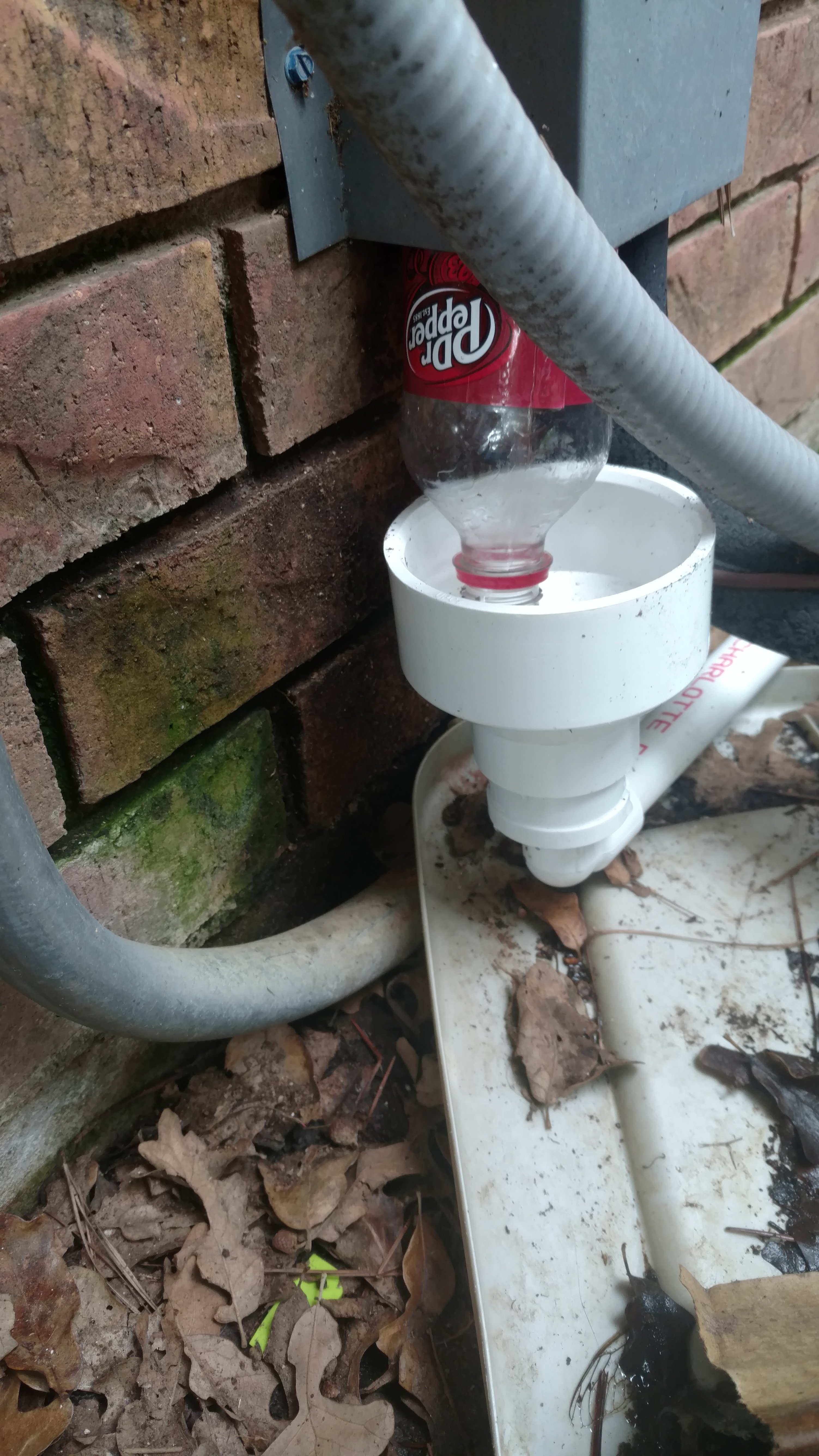 The air conditioner pipes get condensation that drips down here. Previously I started a small container garden under it, but the mosquitos liked it too much, so now I'm piping it into the yard in hopes of making another bed over there soon.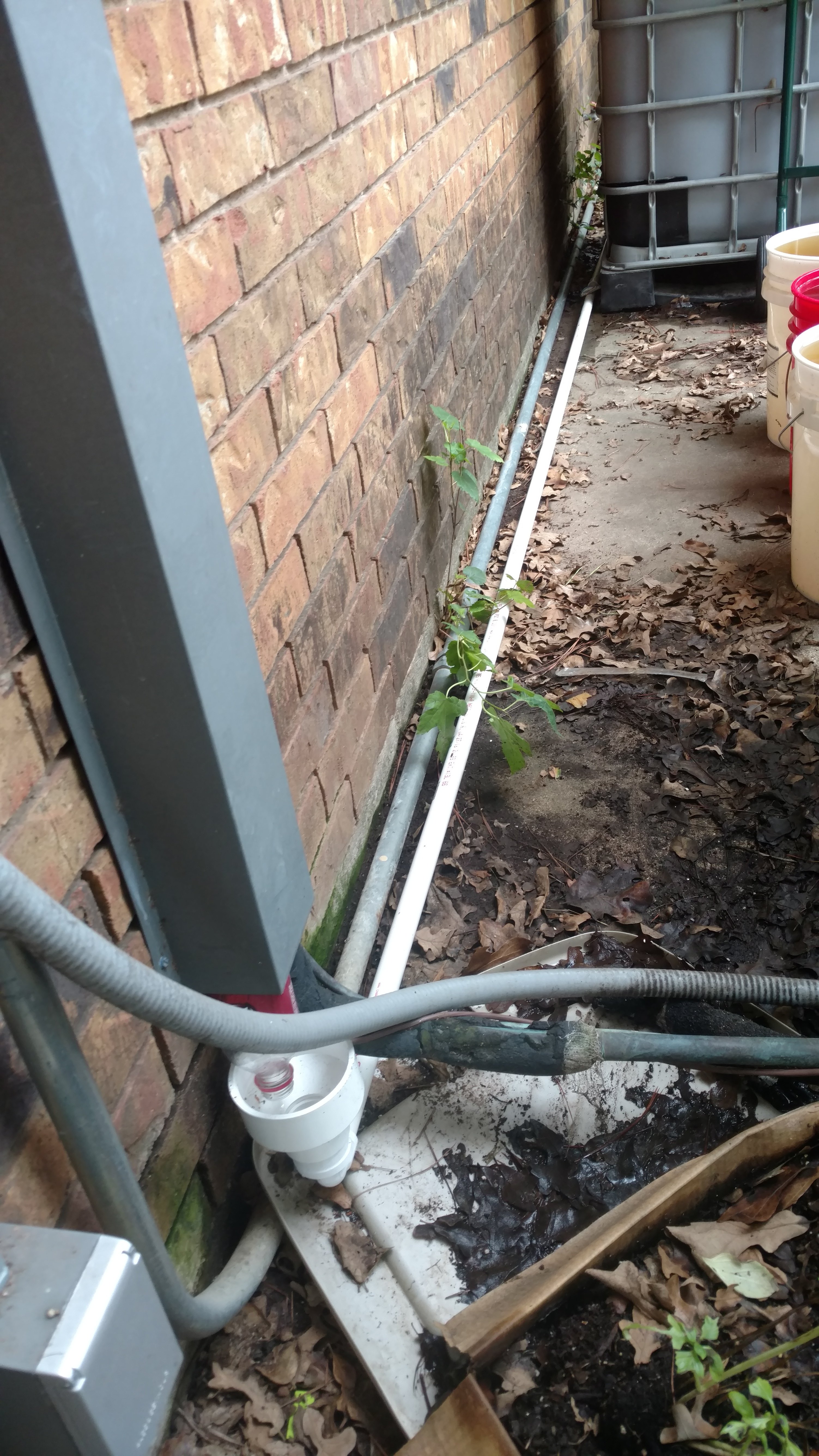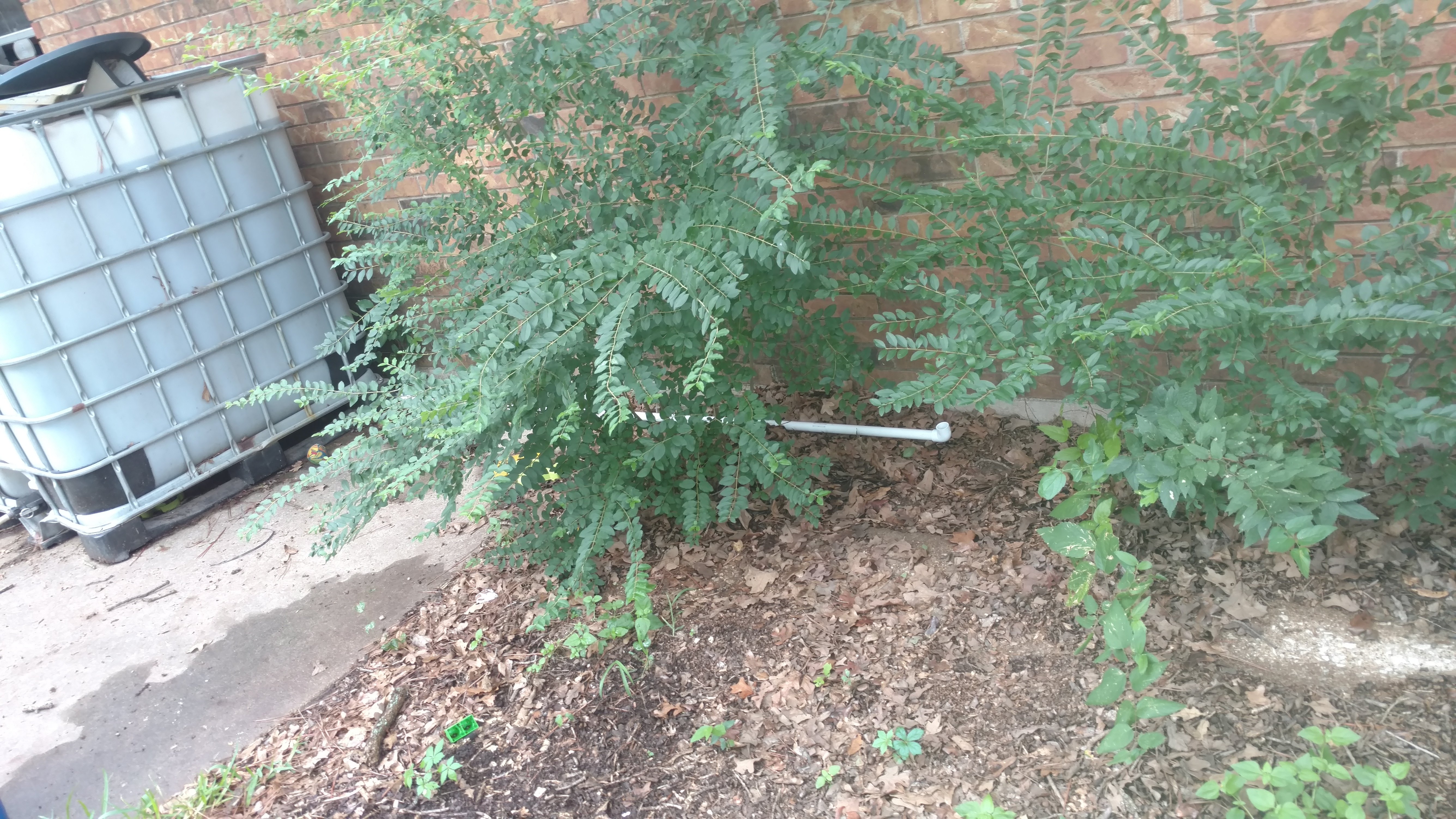 I don't know what these bushes are or if they'll be staying when I make the bed. The elbow on the end of the pipe is for later. I want to cut the pipe and bring it over along the patio I think. We'll see.
Two decent easy projects this fine afternoon instead of some fun afternoon plans. Not a terrible trade-off I suppose.
Work tonight, so I'm gonna take a quick nap. Hope y'all have a great evening!
Stay relevant
Nate