Yesterday we had some friends over for dinner. It was a good day, until my middle daughter came running into the house saying that our dog, Crockett, had gotten into the sheep's pen and attacked our whether.
When I got to the scene of the crime it was too late. My dog had already attacked our lamb and killed it...heck he had already eaten enough of the lamb to feed a decent size family. It was a viscous kill. Below is a video and a picture or two to show our loss.
When we lose an animal, we have to decide what to do with the carcass. Here, on this rocky hill, we compost. It gets too difficult to dig a hole deep enough to keep predators away. Plus, with composting it, we can turn that lamb into strawberries or cucumber.
As you can see below, it is time for the dog to go. I had two great dogs before this disaster, but coyotes killed one and the other (a Great White Pyrenees.) was ran down and later the person bragged on Facebook that he had run down a white wolf. Yeah, a white wolf with a collar and looks like a Pyrenees and not a wolf.
Anyway, after this lamb incident, it's time this dog find a home. I have had the suggestion that a certain vaccine would help him settle down. Not sure if any of you have heard of a lead shot, but it seems to really calm the animal down.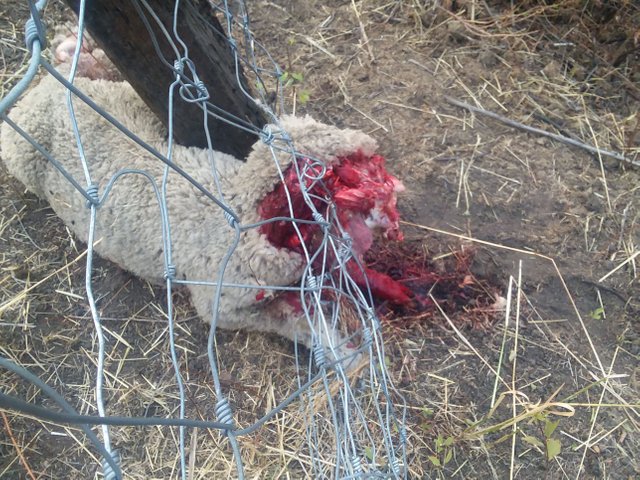 Thank you for watching.
Please upvote, comment, resteem and follow.
Have a great day.