Last summer--our first here at Mountain Meadow--I had to come up with something to deter ticks, plus keep flying biting insects at bay, but I absolutely hate the smell, feel, and taste of commercial bug sprays. I especially didn't want to douse my kiddos' tender skin in chemicals. So I reached out to my midwife, who is a quintessential off-grid, Natural Mountain Mama, and she passed on her recipe for natural insect repellant!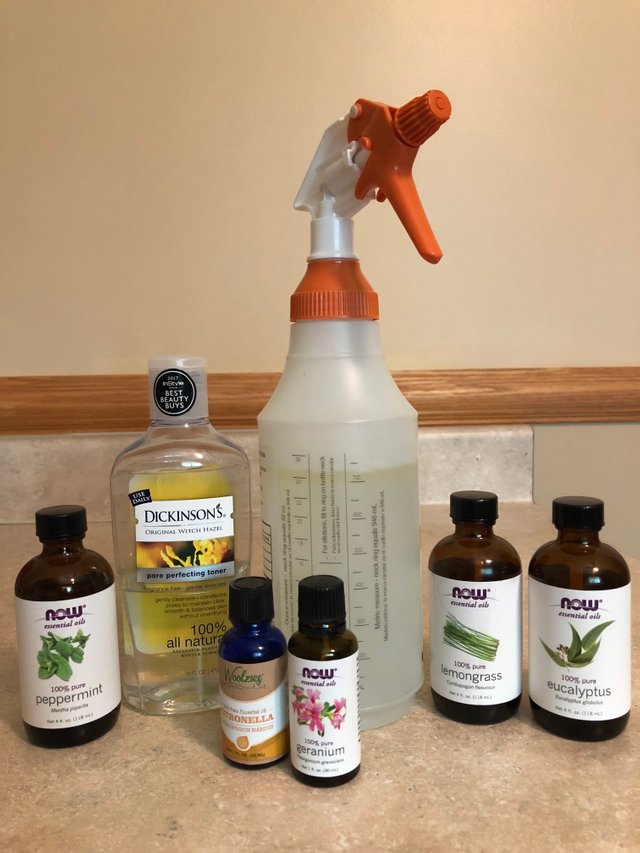 All photos are my own
My mom, sister, and sister in law have all asked for the recipe after trying out the spray, because it smells so good! So, I figured I'd pass it on here, as well :)
INGREDIENTS
70 drops geranium essential oil
50 drops eucalyptus essential oil
20 drops each of lemon grass, citronella, and peppermint essential oils
3 oz witch hazel
9 oz water
DIRECTIONS
Combine all ingredients in a clean spray bottle! Shake well before each use.
Does it get any easier than that?! :)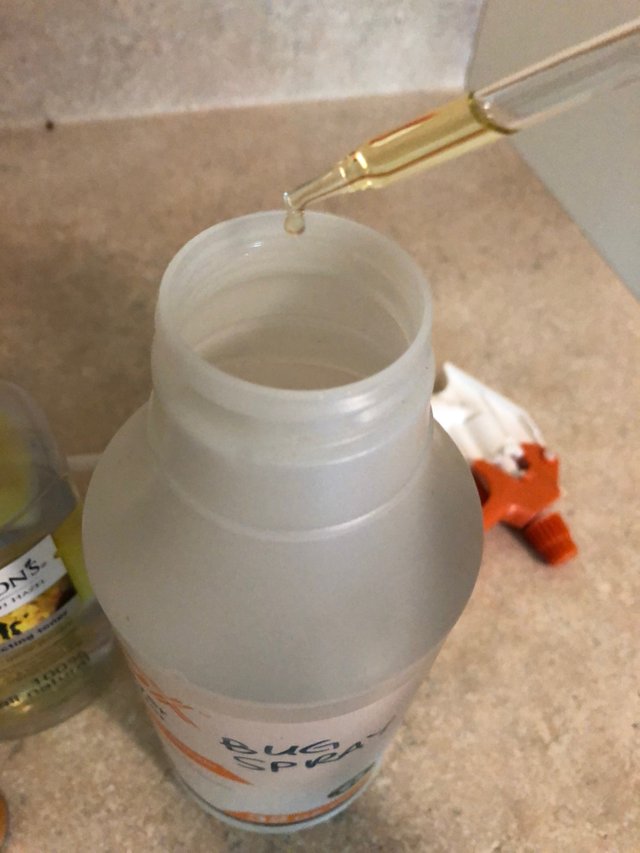 Adding the lemon grass oil
You can definitely play around with the oils....my midwife said she sometimes throws in pennyroyal, catnip, or lemon, and I myself have substituted some tea tree oil when I ran short on geranium.
(As a bonus, the witch hazel has a delightfully refreshing and cooling effect, especially on a sticky hot day.)
I feel much happier spraying my kids with essential oils instead of harsh chemicals, and it is so funny to hear them giggle and shriek as I liberally spray them down with it when we go outside! Bring on summer!! :)