So the other day you saw our post on PERSIMMONS! What are we going to do with all of those?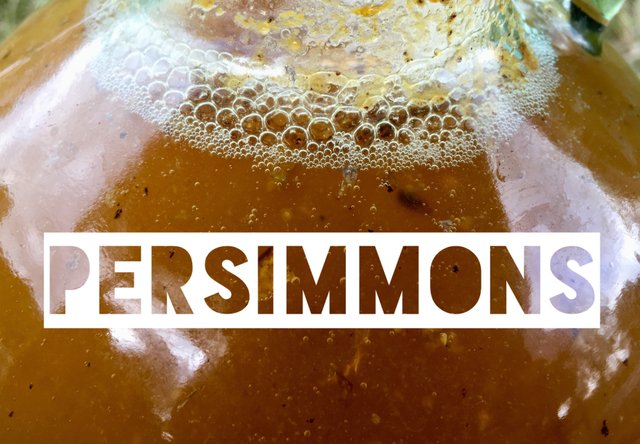 Persimmon Wild Beer is already bubbling away the next morning!
---
Well, I'll tell you! We had in mind a beer, a chutney, and frozen pulp.
Last night I pureed away (manually) using a colander, a bowl and a spoon. It was a little work on the wrist, but it went pretty quickly.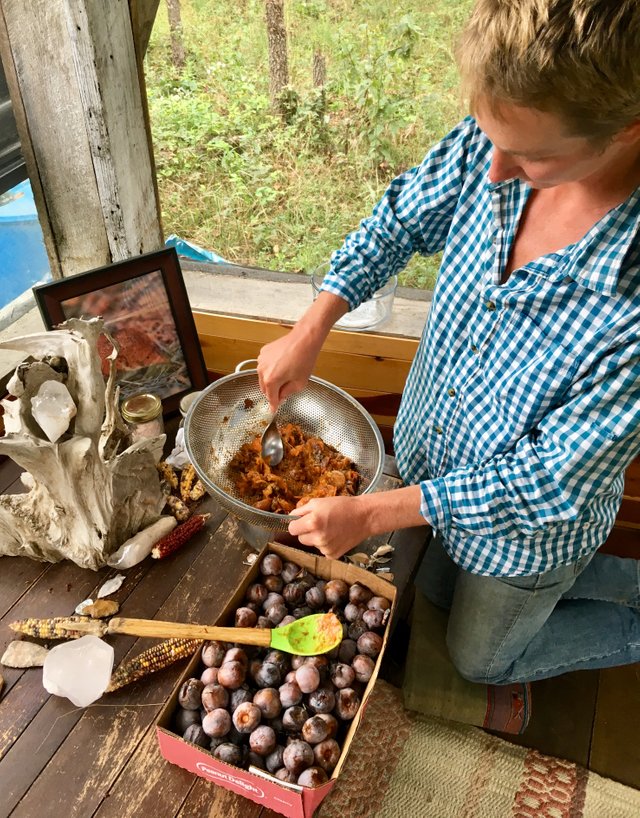 Soon enough I had 3 1/2 lbs of pureed persimmon pulp. Now usually people only use this "after the first frost"- it's like a mantra for the locals. While that is usually the case with persimmons (don't get them too early otherwise you will be sorry), these were already on the ground, and insects and deer were eating them.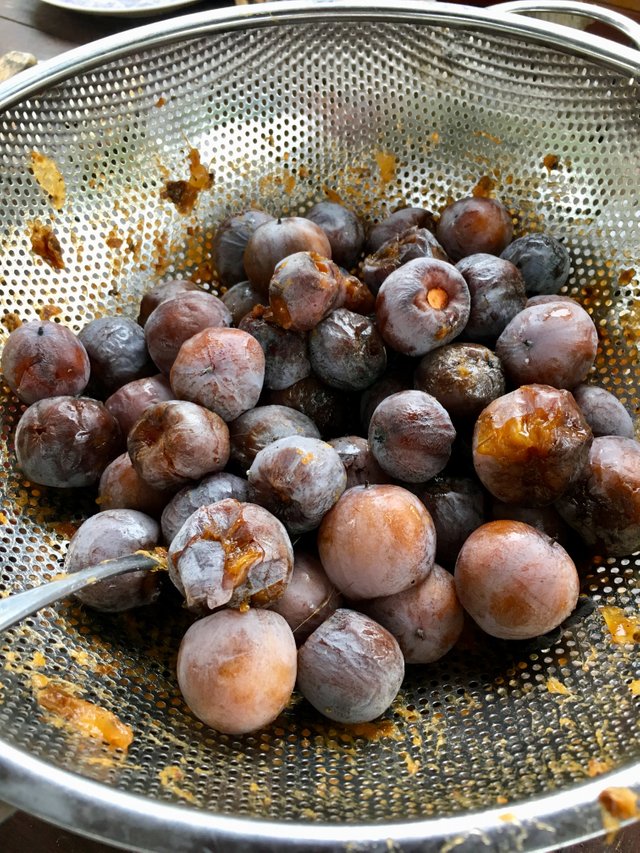 Persimmons ready for pulping!
This tree was in full sun and it had ripened faster. We did check some other trees and they were not ready yet! Chalk it up (again) to microclimates! Yet another benefit of being connected you place.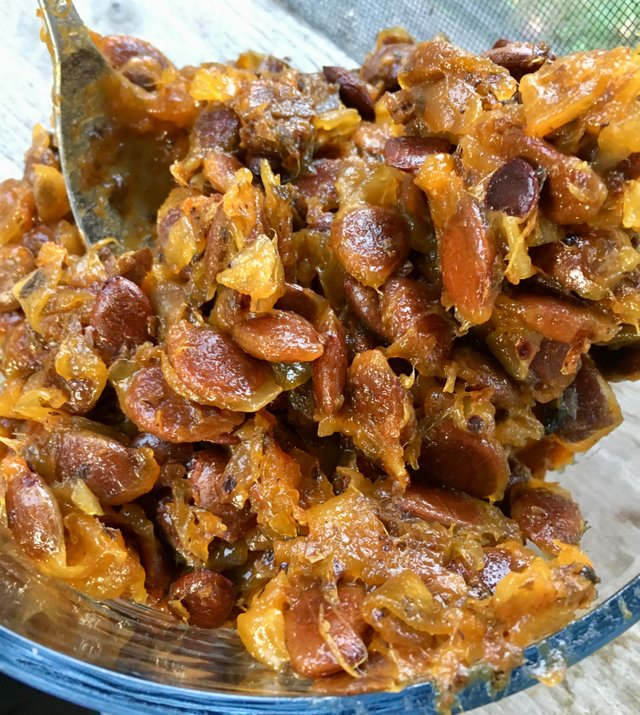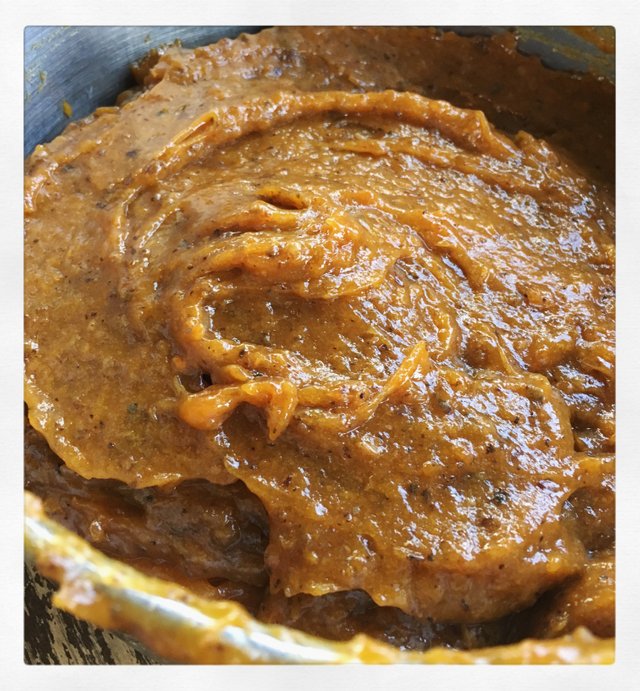 ---
All of the seeds! And 3.5 lbs of pulped persimmons!
---
---
Phase 1
---
The coming of Autumn is always fraught with abundance and tinged with sadness as summer comes to an end. This abundance is often a great opportunity to get create and extend the season by preserving the goods to be enjoyed throughout the winter. Not being eaters of jams, we looked at the mass of persimmon pulp and thought how well the jalapeños we harvested would compliment the sweet persimmons...
Let's be honest here, an amazing sauce makes the eating experience exponentially better. We tend to eat whole food that is pure and simple, and a bomb sauce just makes everything so much nicer.
A flavorful hot sauce can dress up an otherwise bland food. In other words, a balanced chutney can make a dish dance!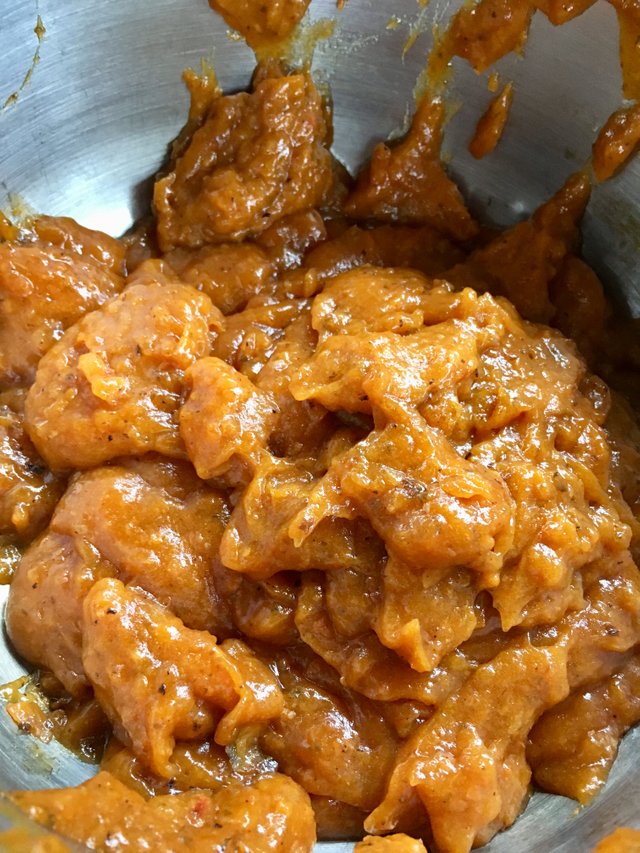 Persimmon pulp uncooked with skins mixed in.
We had fun playing with the sweet persimmon pulp and creating something a little more complex.
---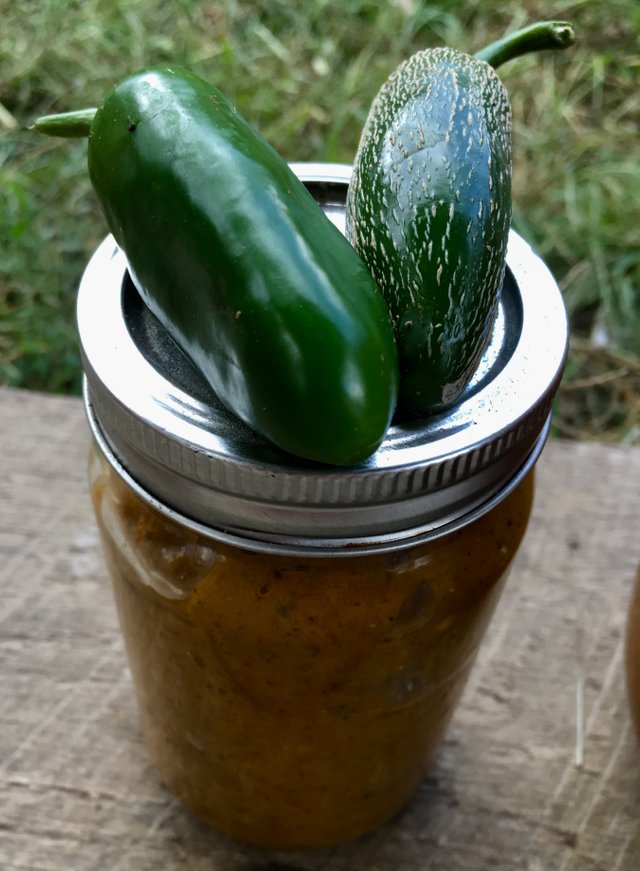 ---
To the pulp we added:
A healthy helping of garlic
Jalapeños
A splash of apple cider vinegar
A touch of olive oil
Some salt
---
WOW! This was certainly a good idea, this sauce blew our taste buds out of the water with how well it turned out.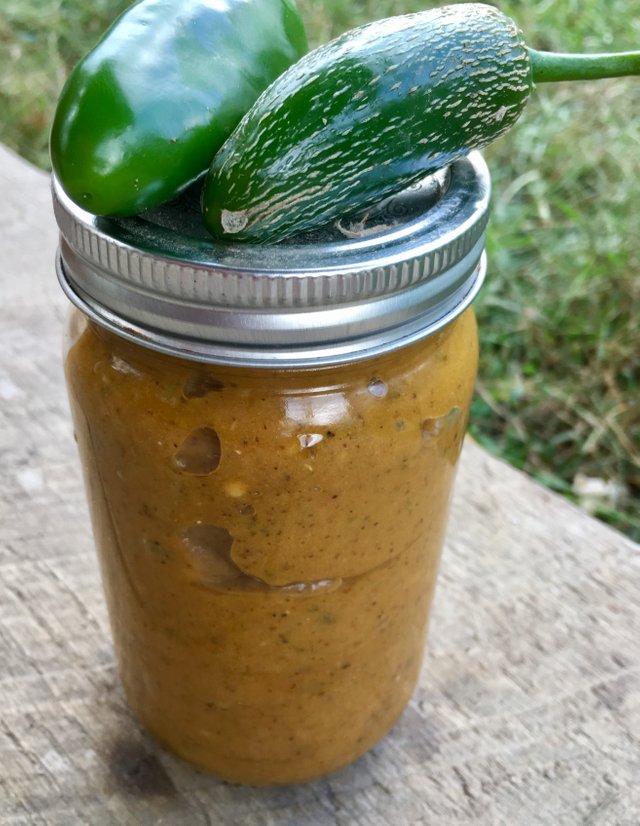 ---
---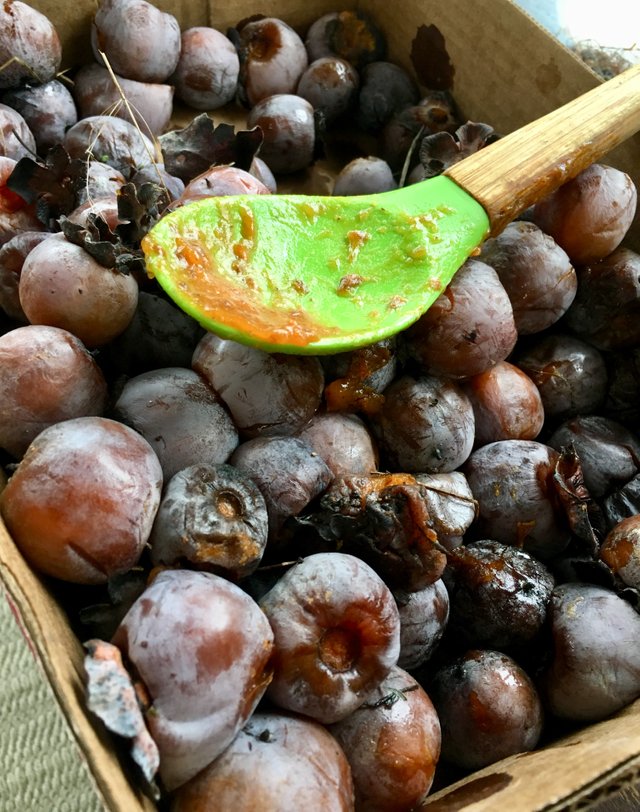 ---
Phase 2
---
There's so much sugar in these persimmons (apparently the sweetest fruit around), we couldn't stop ourselves from trying some wild fermented brews.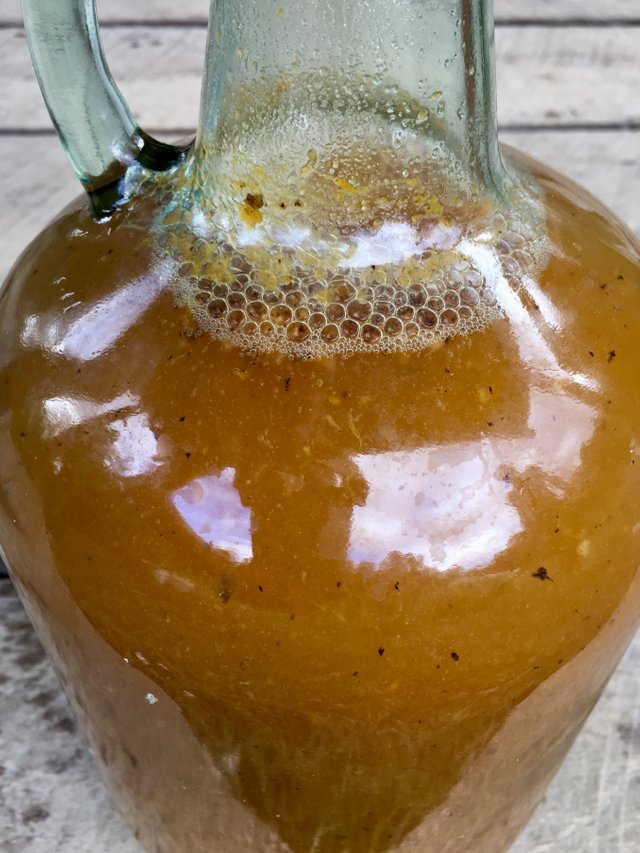 After I had pulped 3.5 lbs of persimmon and used some for chutney... we mixed the rest with water and will count on the natural yeast in the persimmon skins to start the fermentation! We also boiled some water and dissolved 1 cup of brown sugar in the water. We added this to the brew once cool (to not kill off the natural active wild yeast.)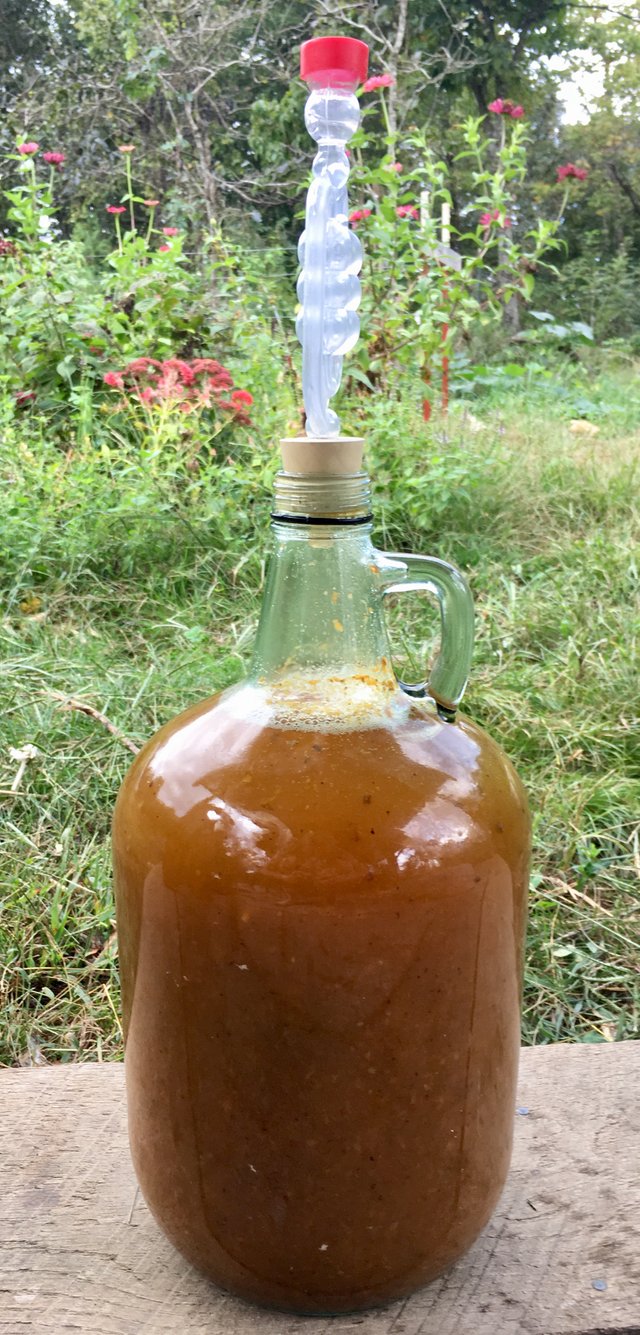 We usually like to add a little modern cultivated yeast to the natural seasonal beers we make, but this time I wanted to try going all wild from the fruit themselves!
Time will only tell how this beer turns out- I'll keep you posted!
---
Phase 3
---
And this is only the beginning! This chutney and beer starter are only two of the things we will do with the persimmons this year. We still have more persimmons from our haul yesterday to pulp (and likely will freeze that pulp) and perhaps we'll make bread (I know @birdsinparadise would love to get her hands on some!)...
What do you like to do with persimmons?