It's been busy time here at the moment and I've had to tear myself away from Steemit, which I haven't been completely successful at. I just can't help popping in each day! I have a few moments while waiting for my daughter to complete some errands, so I thought I'd write some updates for anyone who might be interested.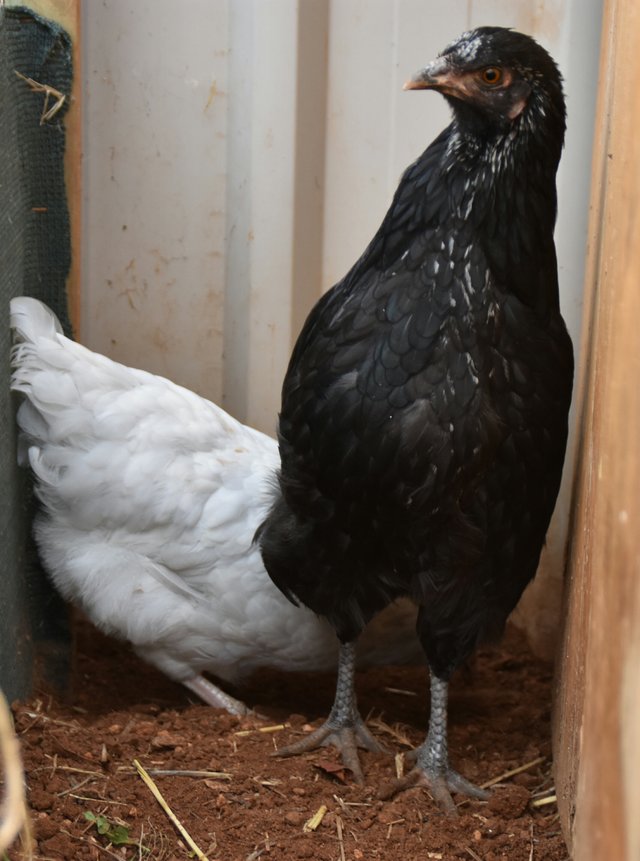 I'm told this cheeky girl has settled in well and is called Dolores.
Previously I mentioned that we have some chickens at the 5 month old mark. Over the weekend I've been sorting them out. Unfortunately most of that hatch turned out to be cockerels, so I've only had three pullets to sell. The first one actually went to a friend, @ligayagardener. I didn't sell this one for money as we try to work more on the gift economy principal where everything balances out.
---
The next two I advertised on Gumtree as there were no takers in the South Australian birds group. If the price is reasonable I never have problems selling standard sized hens, however bantams can take a little longer.
The first enquiry I got after advertising them was someone asking if I'd take a third less than asking price. Not only that, but they wanted to also know if they'd been vaccinated and did I have the paperwork?! It always amazes me how it's only ever the ones that try knock you down on price that also try to get extras that would put you way out of pocket and, in this case, confuse the hell out of you. The real corkers usually come when I'm selling rabbits. "Does it come with a cage?" and "has it been de-sexed?" are the usual questions after having asked if I'll take $10 or $20 for it. Bear in mind that the cheapest cages cost $50 and de-sexing starts at about $150!
Anyway, rant over. I quickly got any enquiry from what turned out to be a very chatty lady for this standard sized Easter Egger: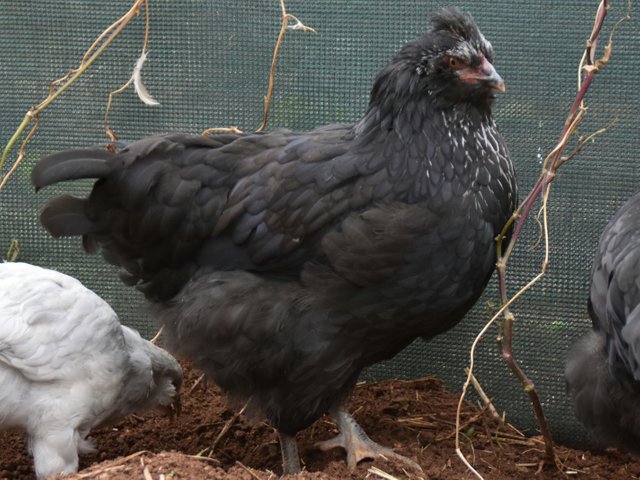 The lady seemed quite taken with her. I love it when I know they're going to a good home and I got the complete story of everything going on in chicken land where this girl was headed!
Sunday and Monday we had chicks hatching. Light Sussex x Araucana Easter Eggers. Nothing better than chickies to brighten a day. Calls for some chick spam I think!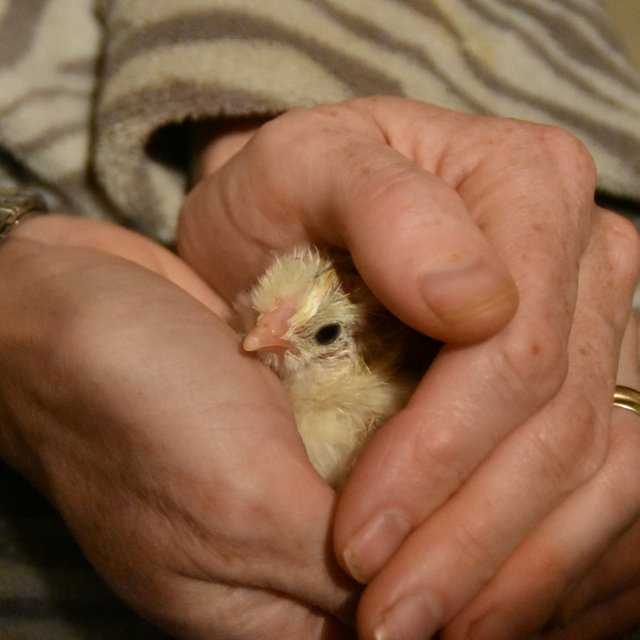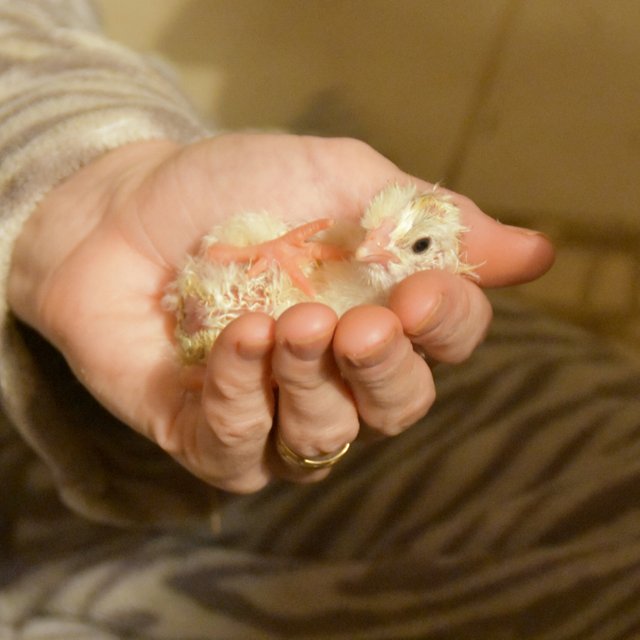 ---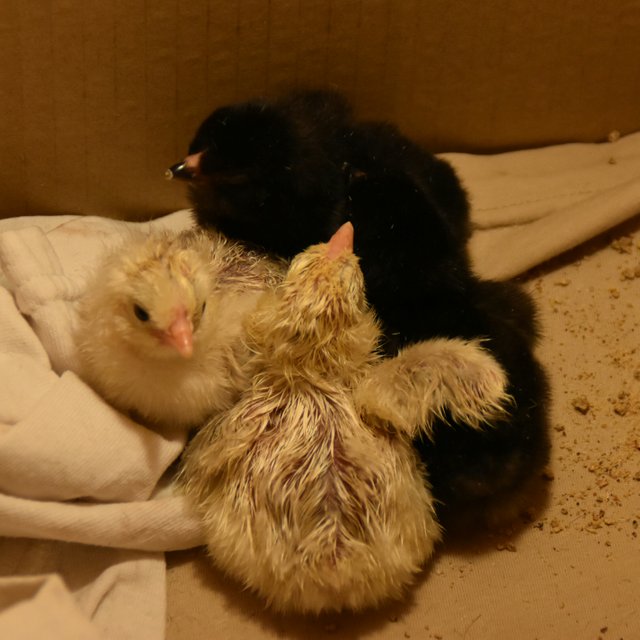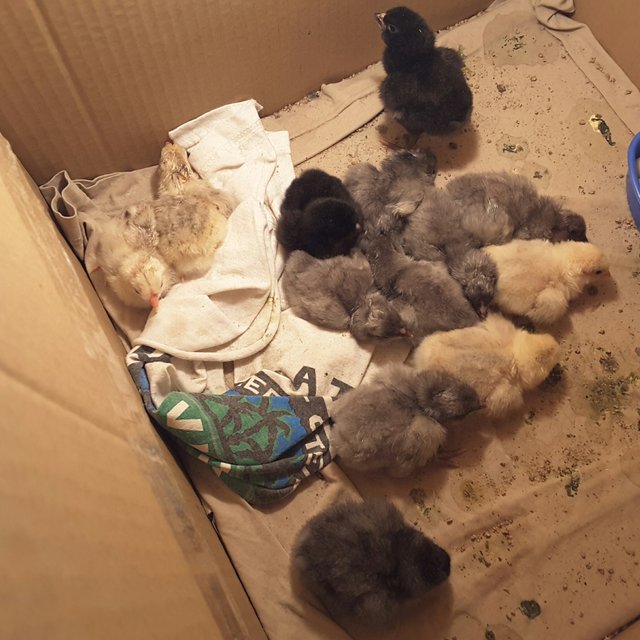 Chicks in various stages of fluffing up after hatch and sleeping lots like all babies do.
---
My current focus is getting ready for our yearly homeschool review which is due in two weeks. Throughout the year I often worry we're not covering all the curriculum areas or doing enough, so collating everything ready for the home-ed officer's visit is usually a good way of putting my mind at ease.
~○♤○~
A big thank you to
@izzydawn
for all bar one of the photos!
The last, inferior one is mine.
---
You can also find The Miniature Smallholding on:
---
Join us at the Online Homesteading Community