Tomorrow is going to be a tremendous day! I will be joining a few other steemians in butchering a homestead meat cow. Winter is the best and most traditional time for homestead meat production. Curing and preserving meat has always been a winter time activity. Mostly because the cold weather prevents fast spoilage. Also bugs are non-existant in the winter.
Here is @shalomacres. We just finished dinner.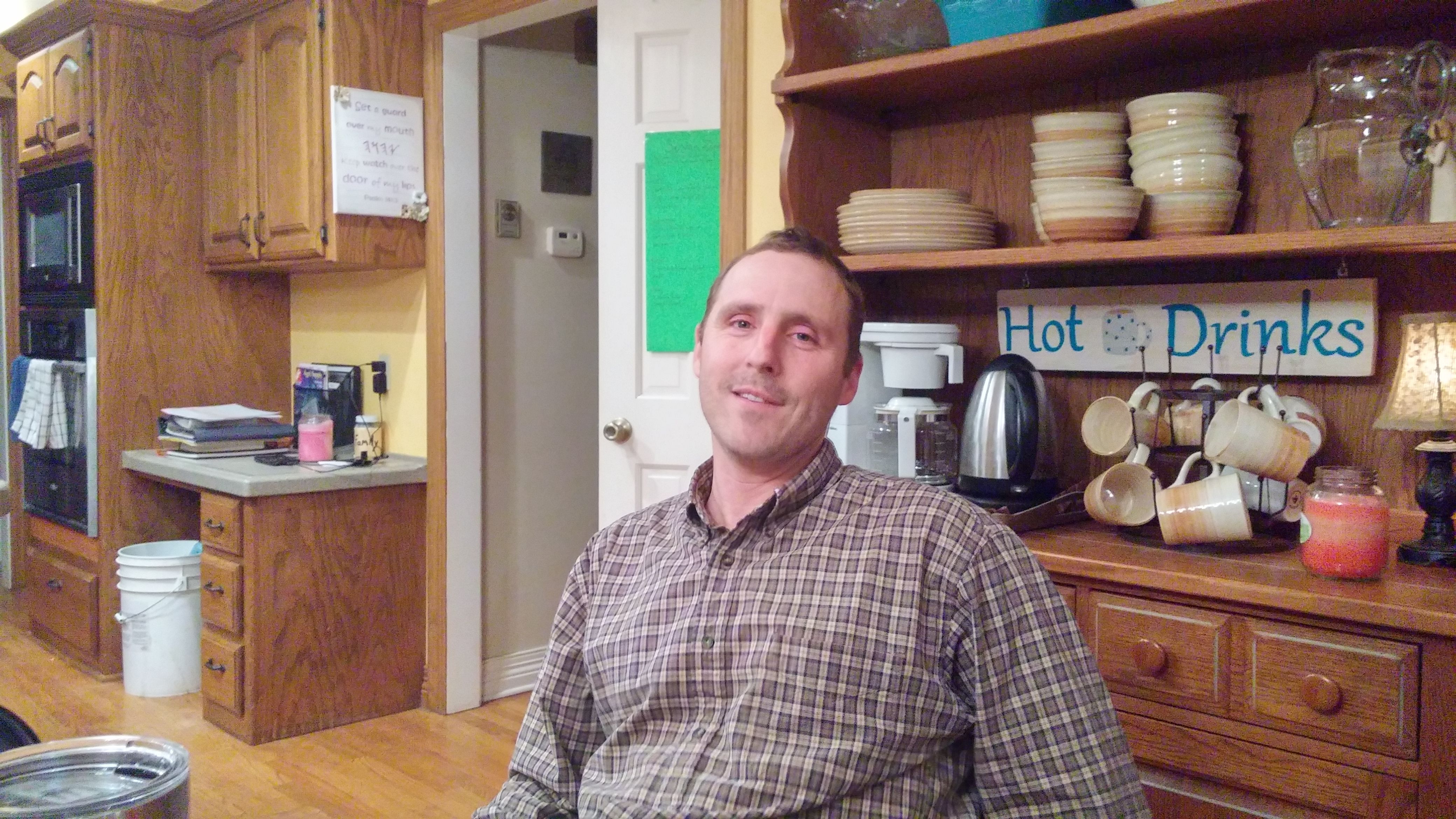 @papa-pepper standing by.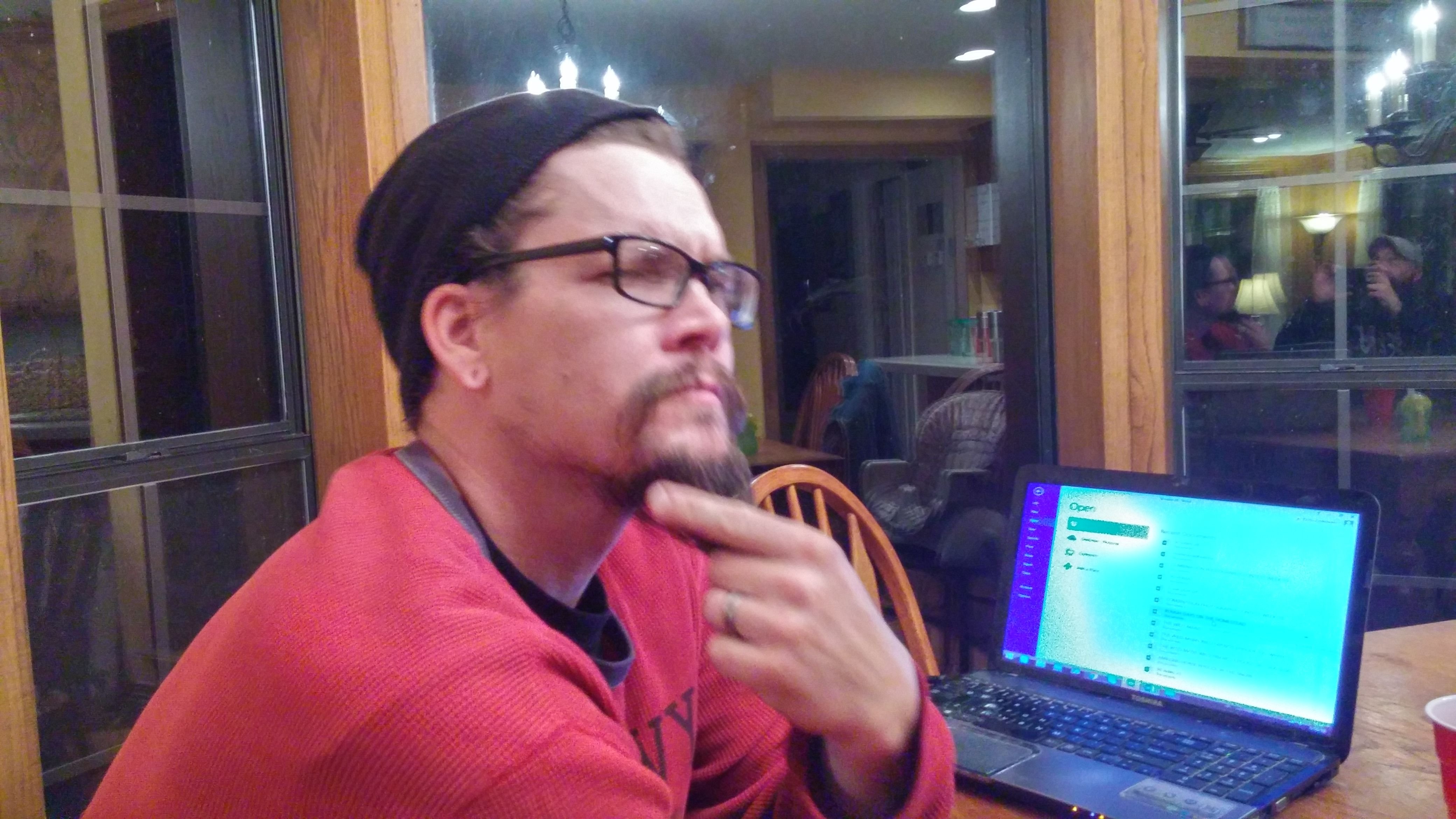 @randomstuff will be on hand to help tomorrow as well.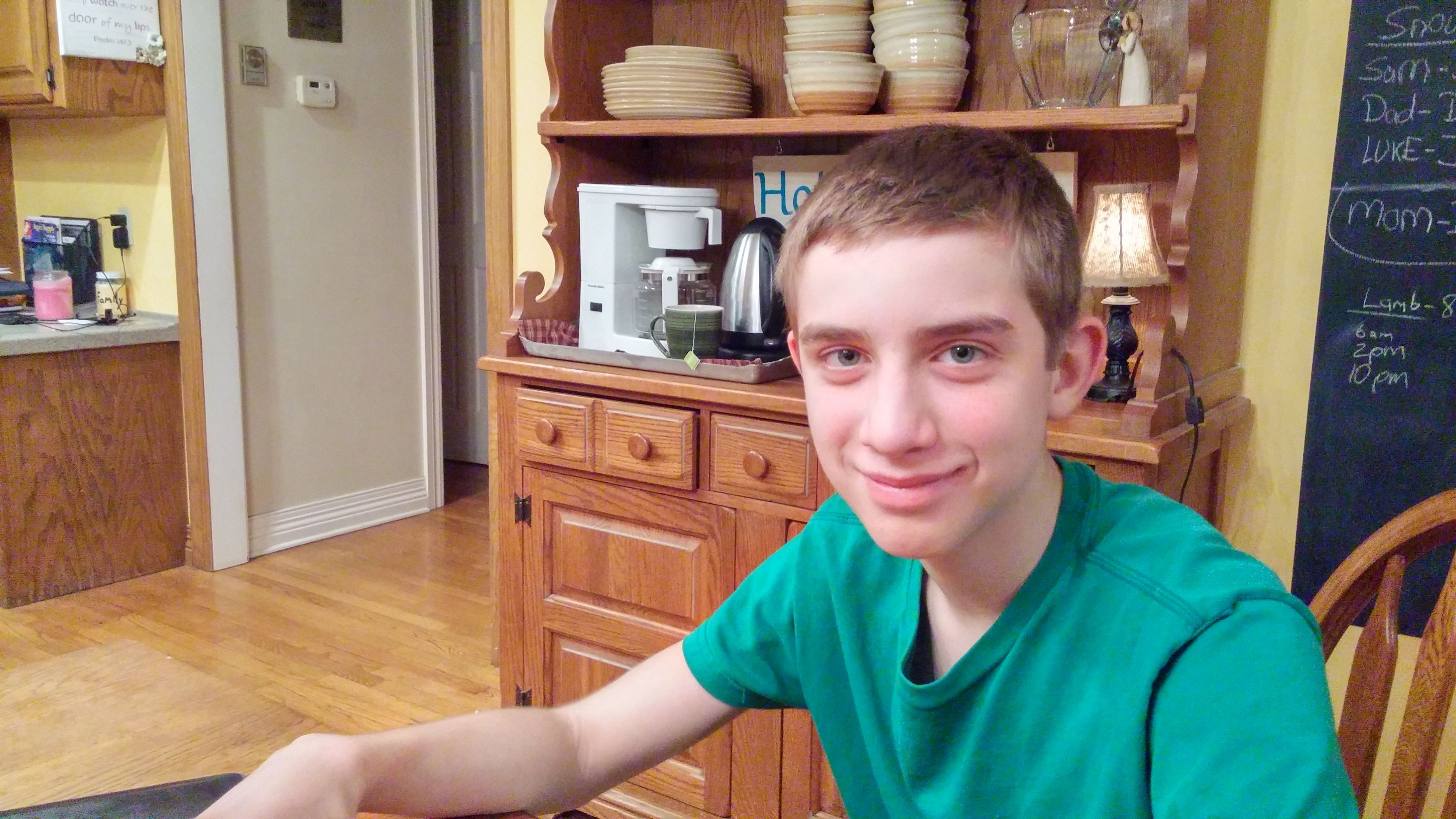 According to @papa-pepper, I'm going to be holding the head and he will be running the chainsaw. But we shall see. You'll have to come back tomorrow and see how it all goes.
So while we were all sitting around the table, a ladybug showed up.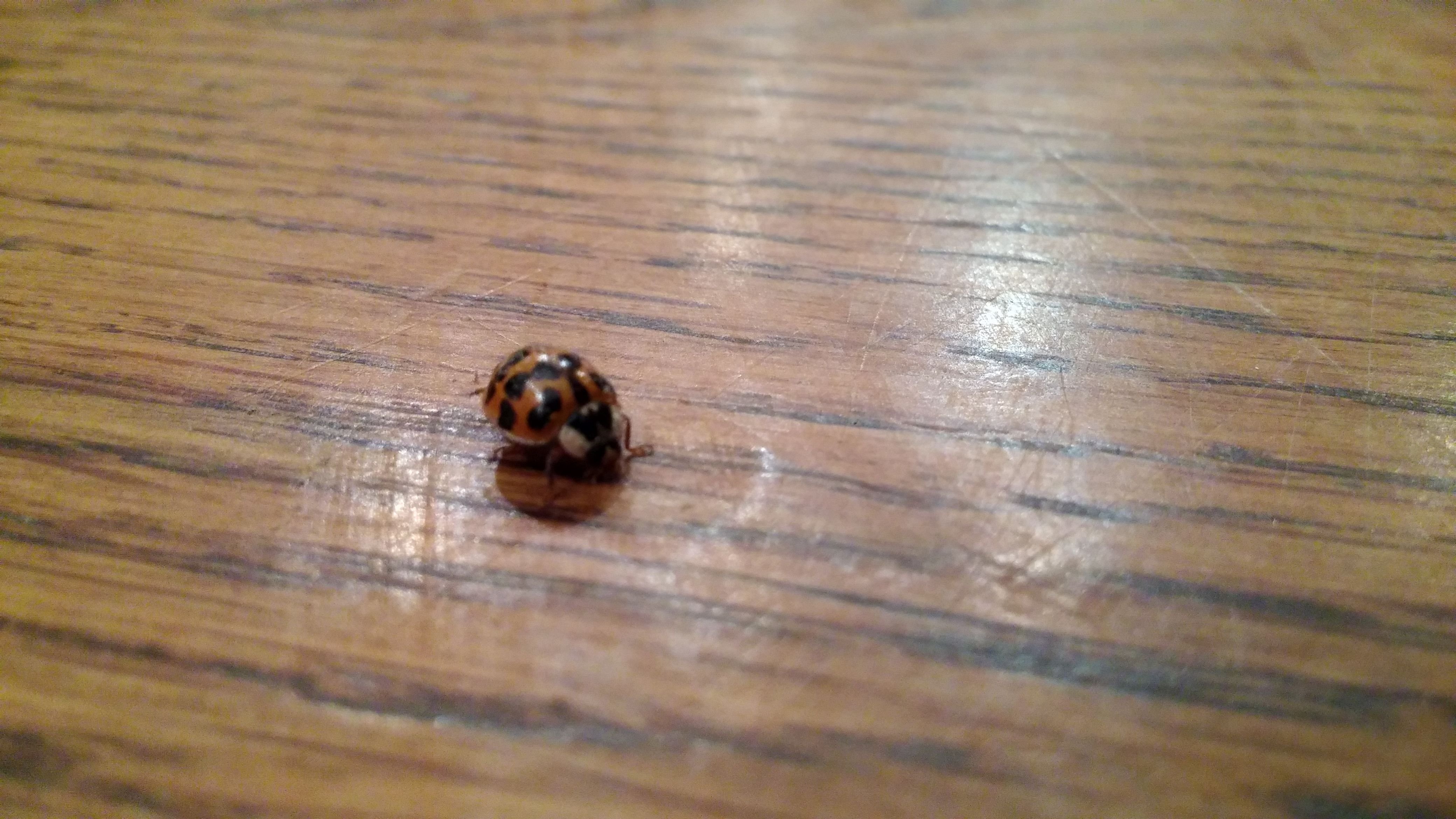 BANG! No more lady bug. Actually, it's an Asian beetle.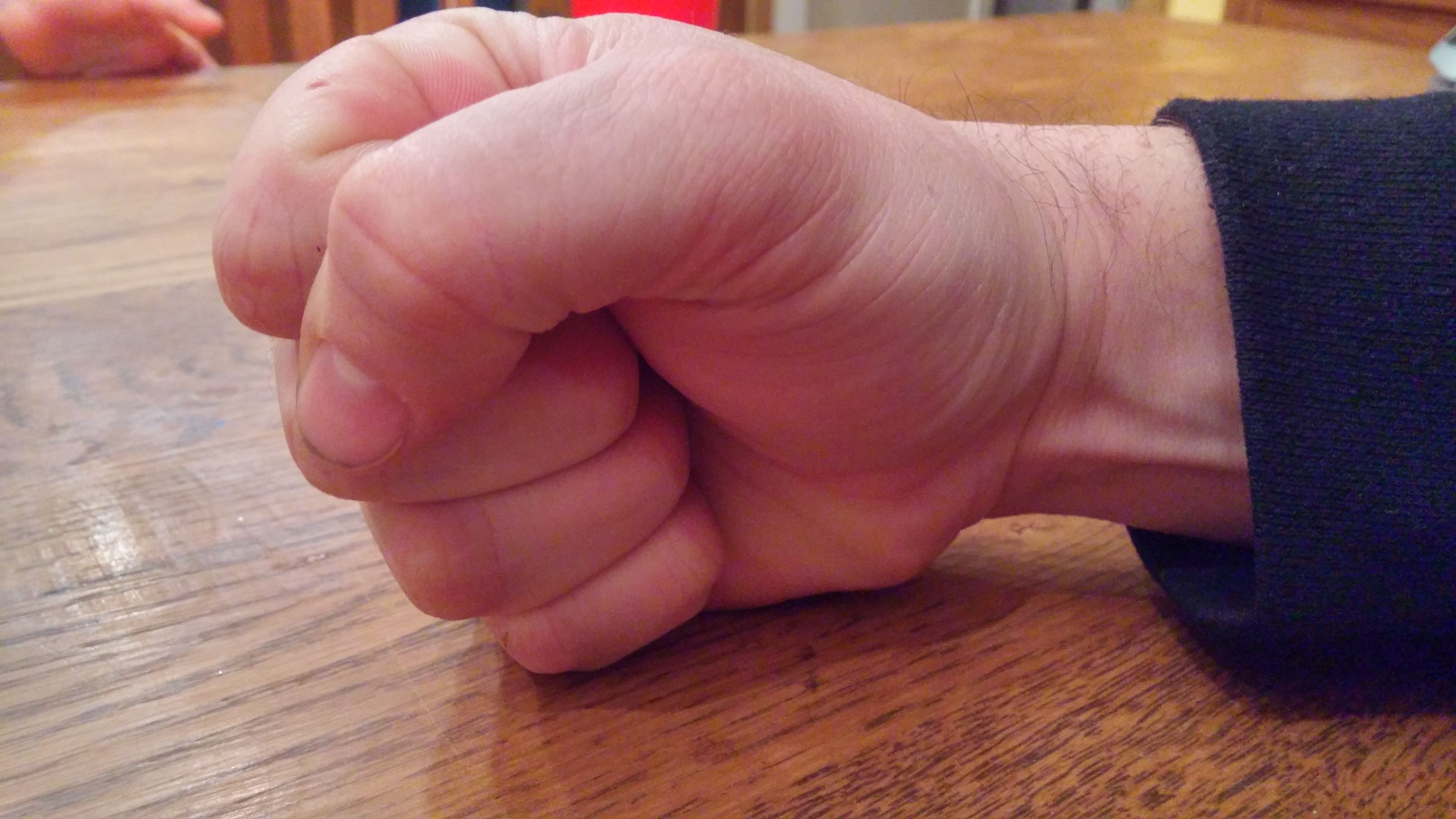 Again, stay tuned for more pictures tomorrow as Steemit puts burger in the freezer.