Building a life in the bush - The story so far - 3
It has been awhile since the last update. My wife, boy and I have been working on the cabin sills(8"x8"x16' timbers), and joists(6"x6"x15'), we needed to connect two 16' long timbers with a "scarf joint" to a total length of 28' long timber. There are many styles of "scarf joints". The one we used might be considered the most simplest.
Layout and bandsaw cuts...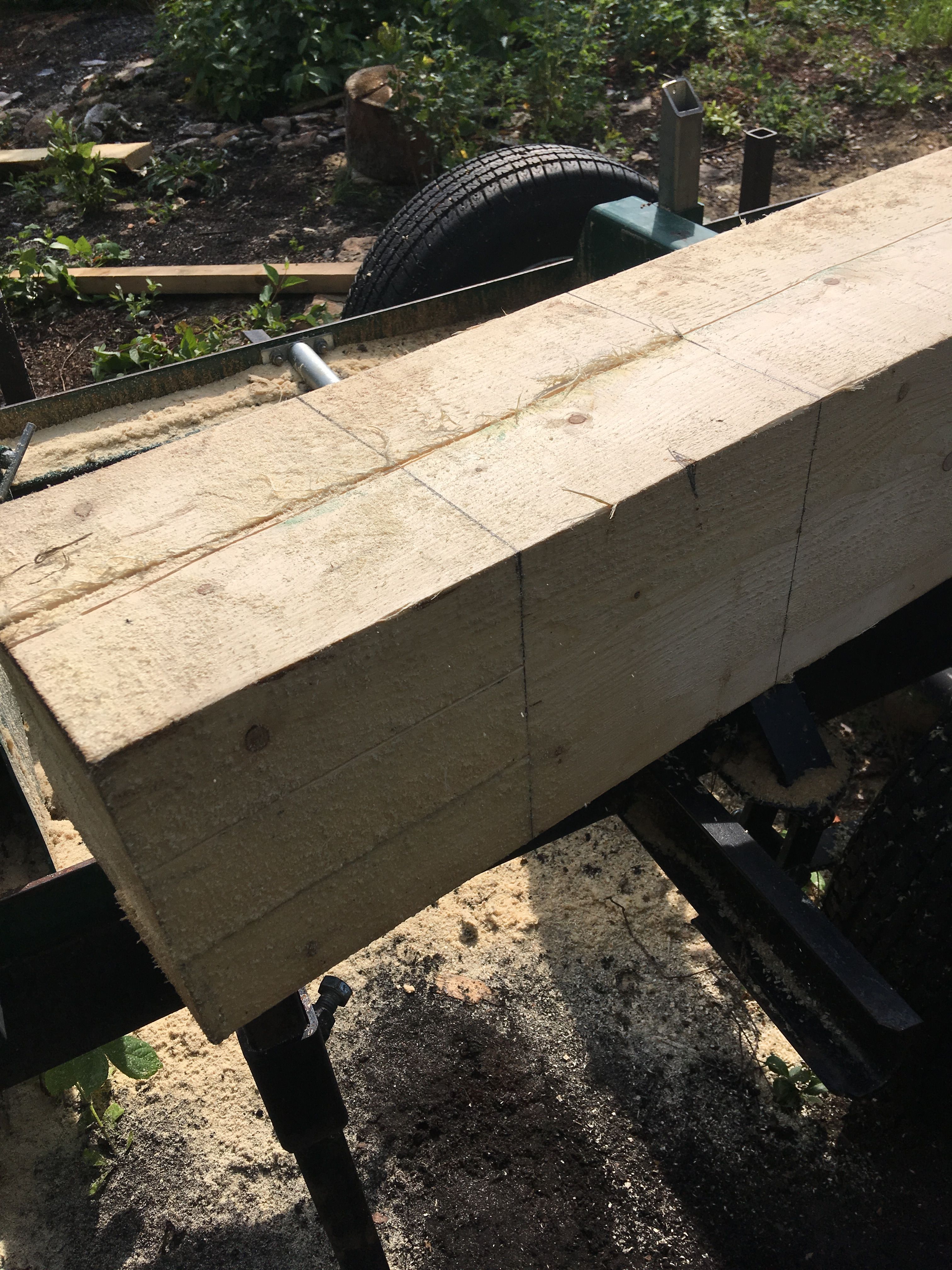 Japanese pull saw for the crosscuts...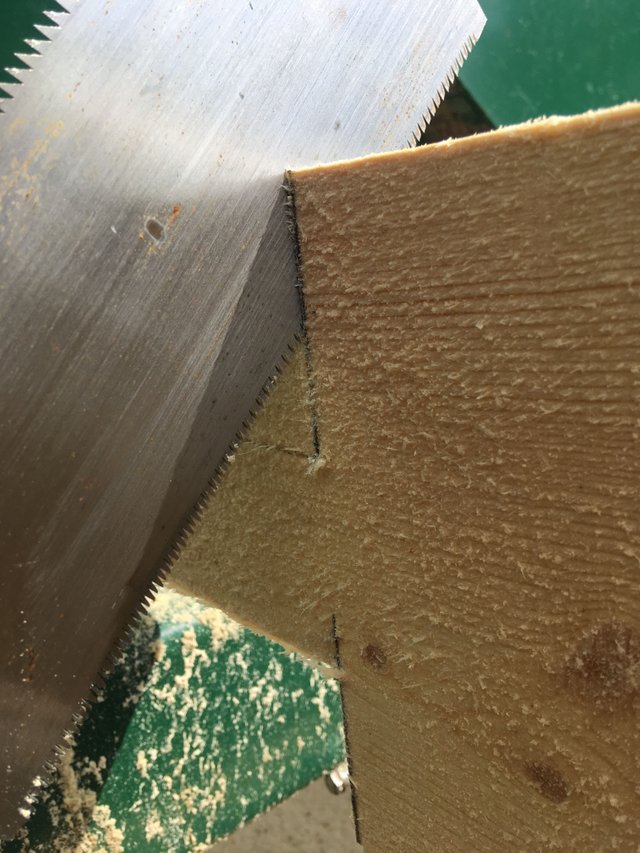 test fitting the mirror image cuts...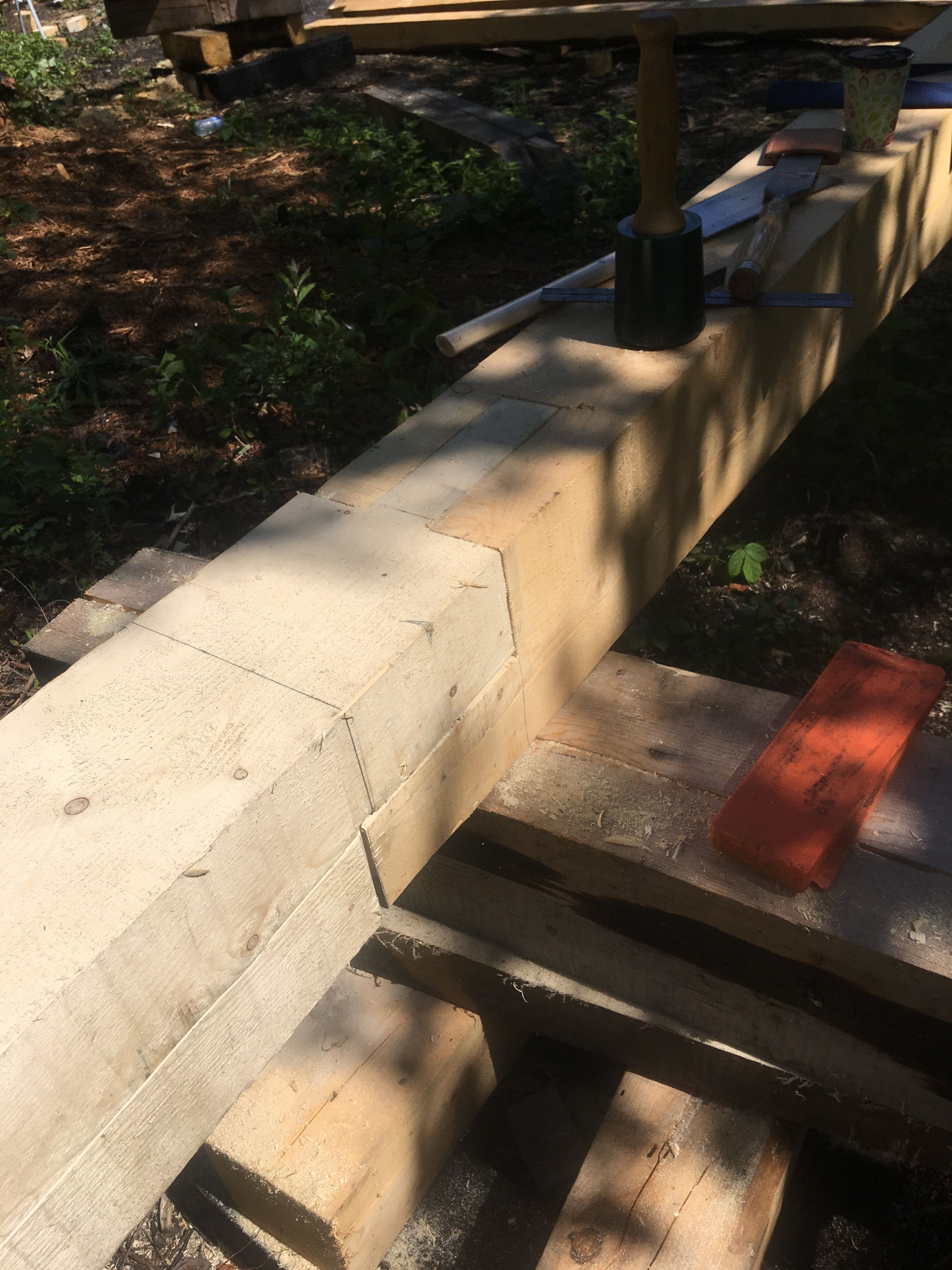 The joint is held together with wooden pegs, traditionally the pegs or treenails are made from a hardwood tree...but I only have semi-hardwood trees in my area(Birch), and none had been prepared for this build, so...my wife made spruce pegs for now, until I can source a hardwood replacement.
Drawboring
A hole is drilled through the mortise section first, then the pieces are assembled, the bit is pushed into the whole marking the alignment on the tenon(no drilling, just a light marking). The pieces are then taken apart for the last time, the auger bit is offset from the alignment mark 1/8". so as the peg is hammered into the offset holes, it DRAWS the two pieces together very tightly.
Offset holes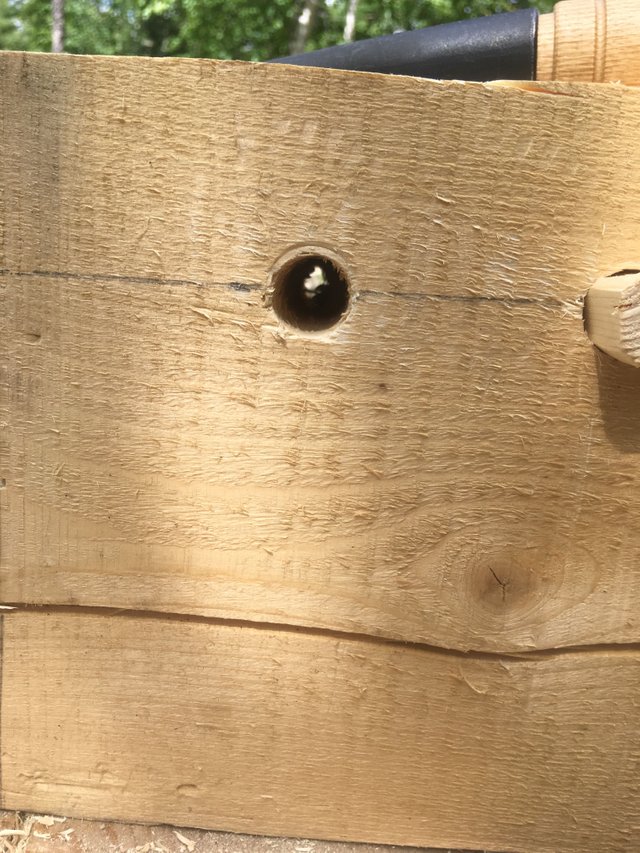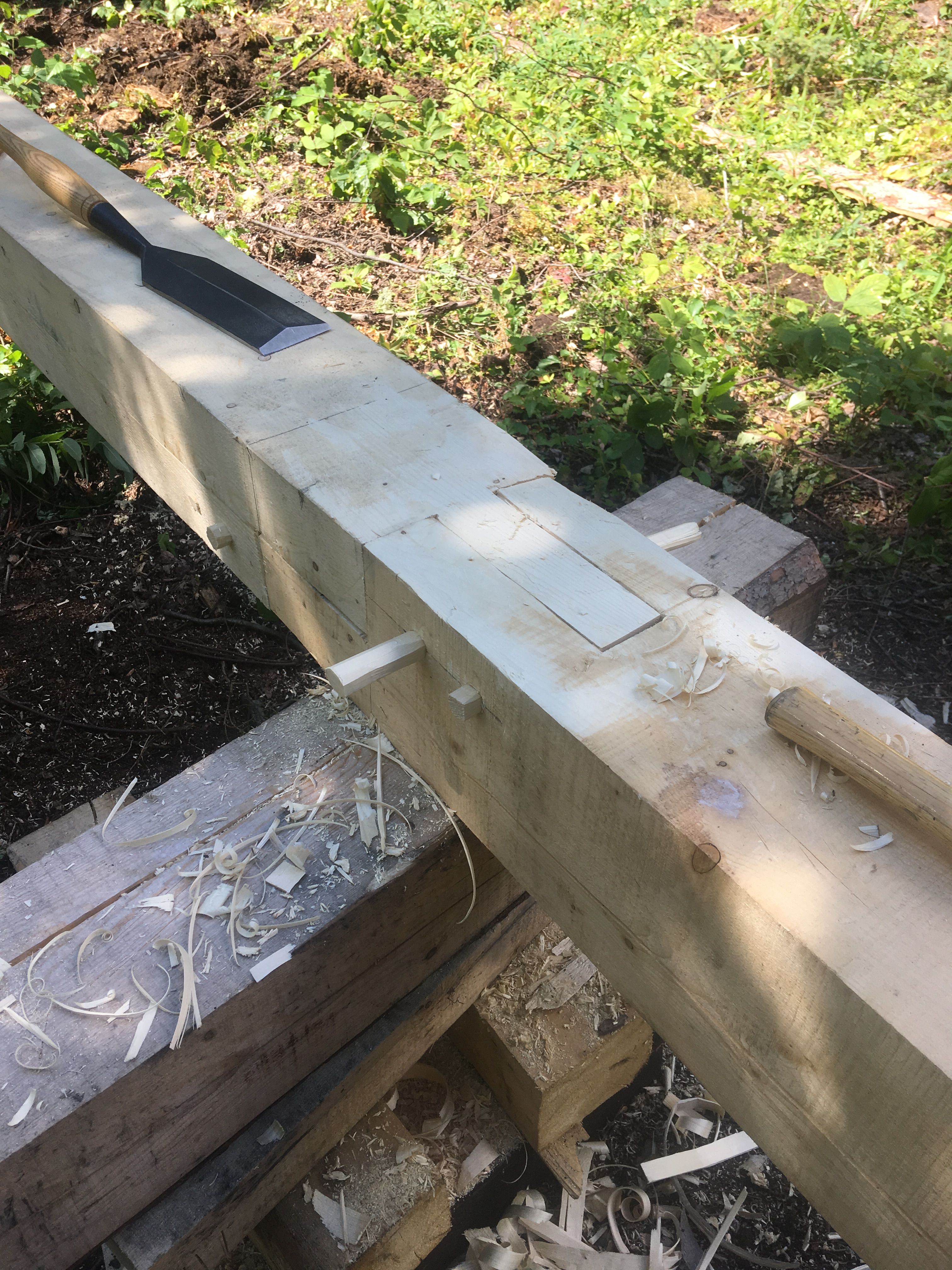 Now that the scary scarf joint is done(with no major screw-ups), we moved onto finishing the mortising of pockets for the 6"x6"x15' joists...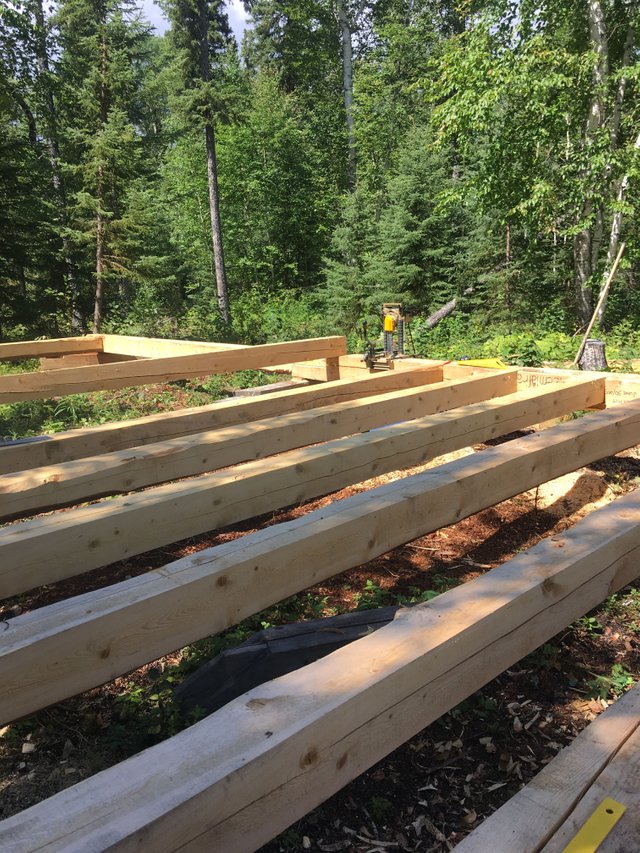 Dallas completing the final 4" deep "DoveTail Mortise"...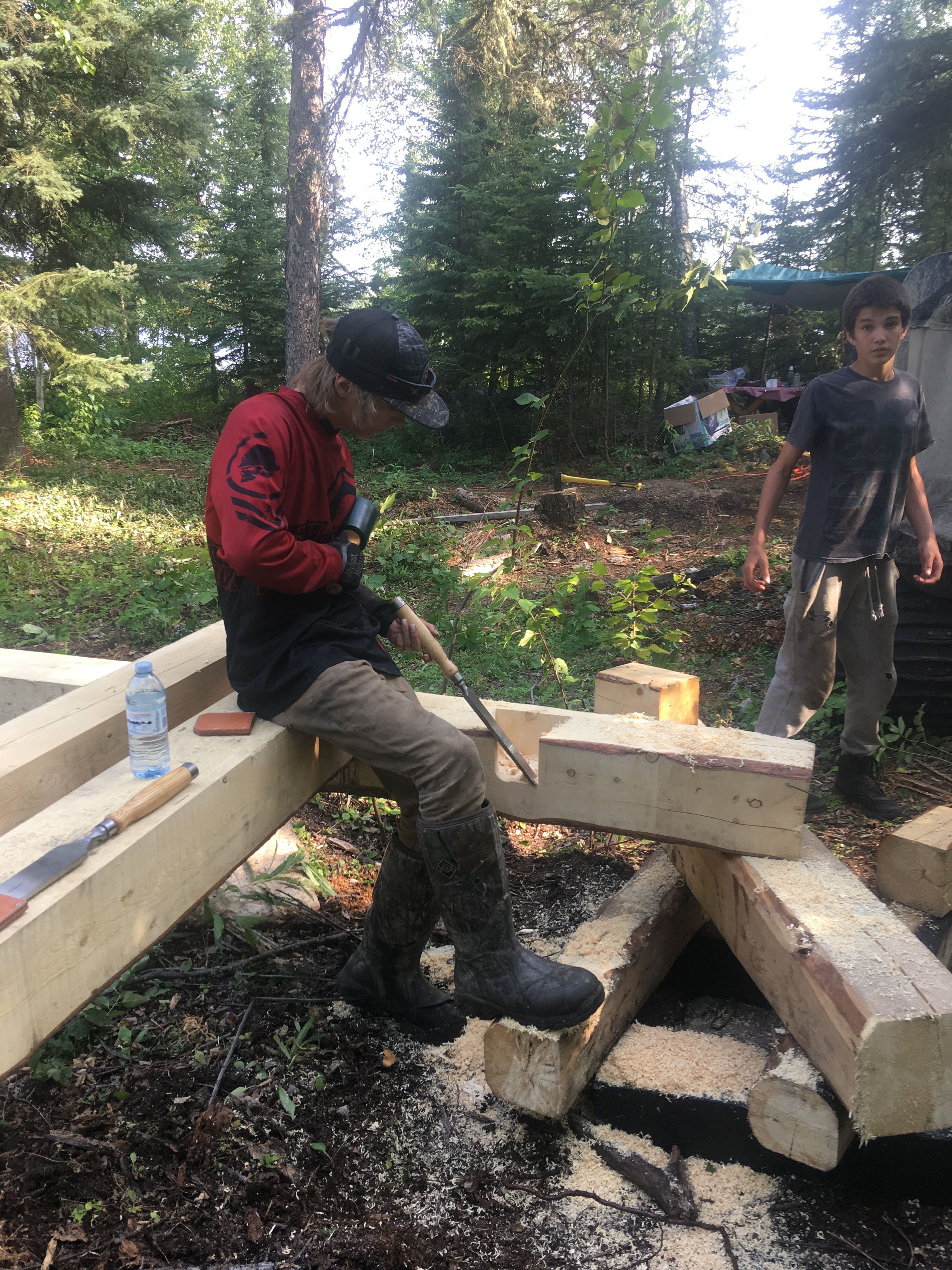 AMAZING craftsmanship by my 16y/o!!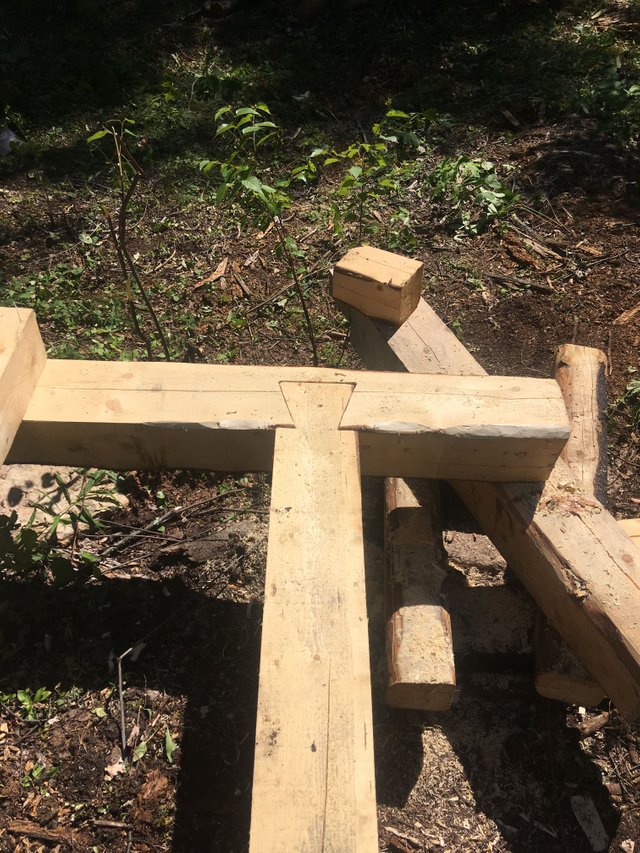 3/4" tongue and grove flooring treated with a water seal product...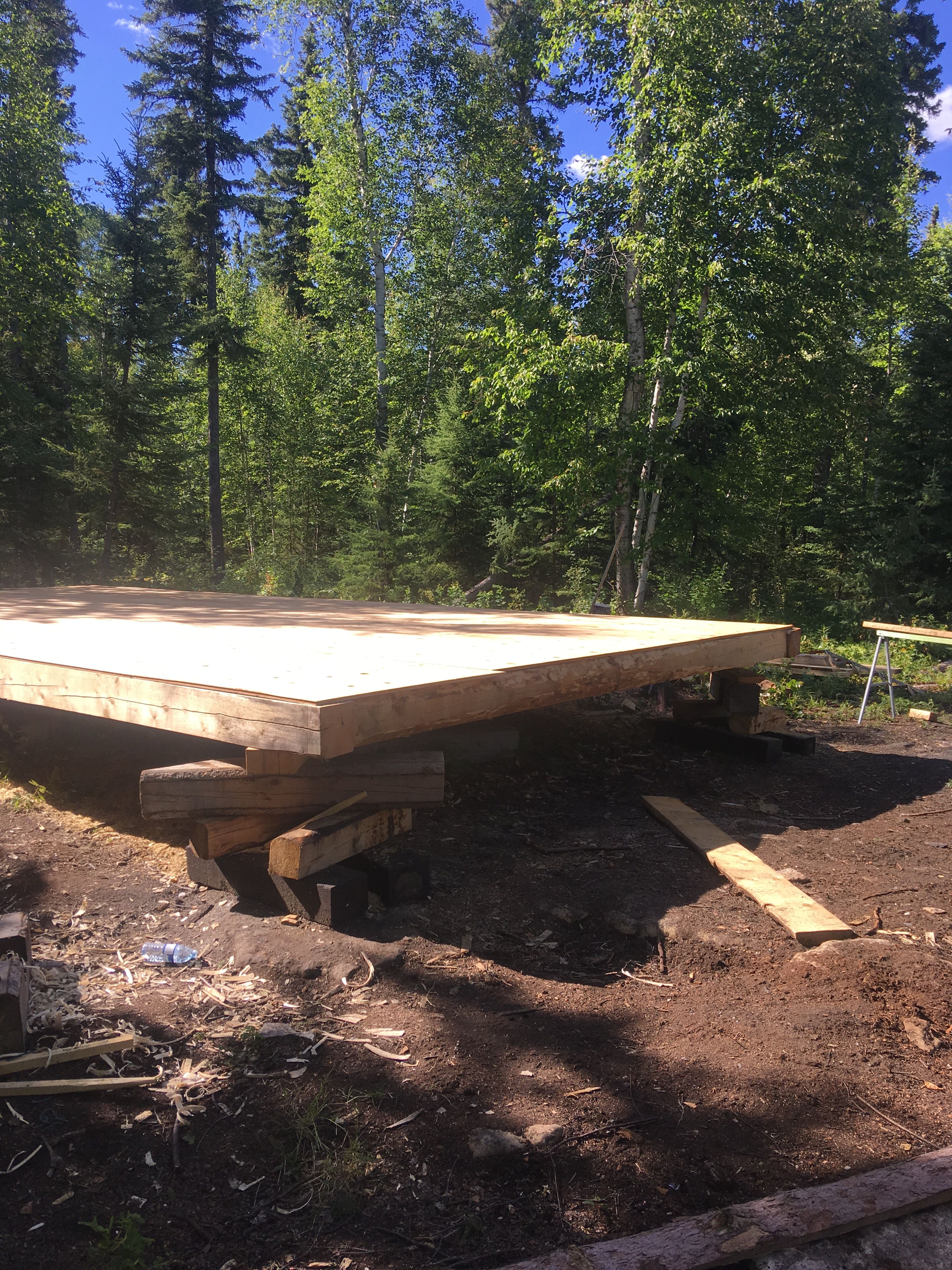 And after a bunch of clean up, we are done the floor.
Special thanks to Dallas's buddy Dom, for all his hard work..
Dom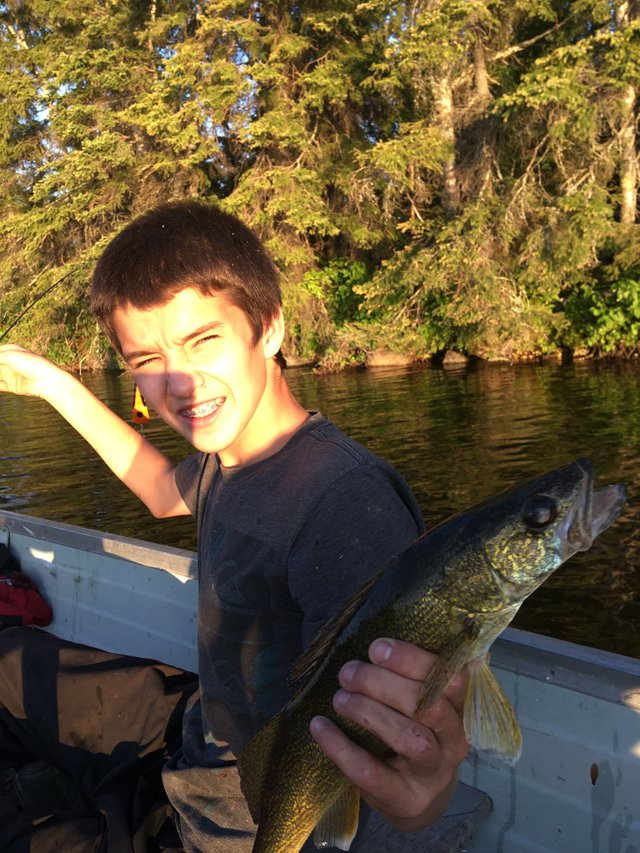 Thanks for viewing
More to come....