Revisiting My Old Homestead
A few years back, I had this homestead where I had chickens, turkeys, goats, black belly sheep, ducks and more. I butchered my own meat, always thanking them for feeding me. I always let them know they were being fed by me and that one day they would feed me.
Butchering day was always a solemn day. We would start early before the sun came up.
All my animals were always looked after with reverence. I would not be a thankful human being without experiencing this. My father, mother, and grandparents lived this way too and I always learned to respect the animals I kept.
A few years ago I sold the property to a friend who is now refurbishing my old homestead into his vision of off-gridding. It was good to feel the land again.
Thank you for taking the time to read my ramblings.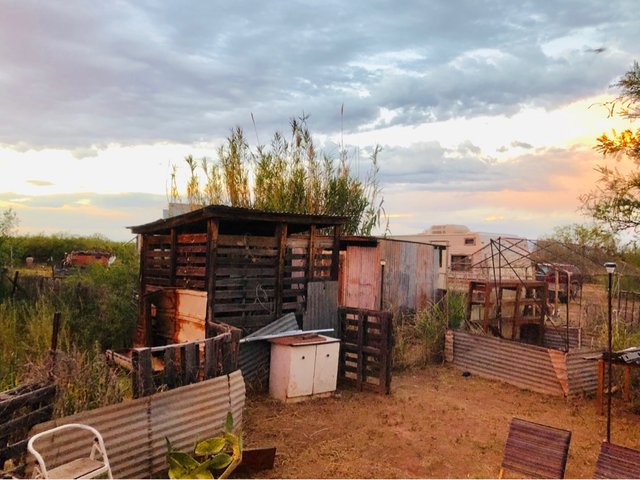 Posted using Partiko iOS